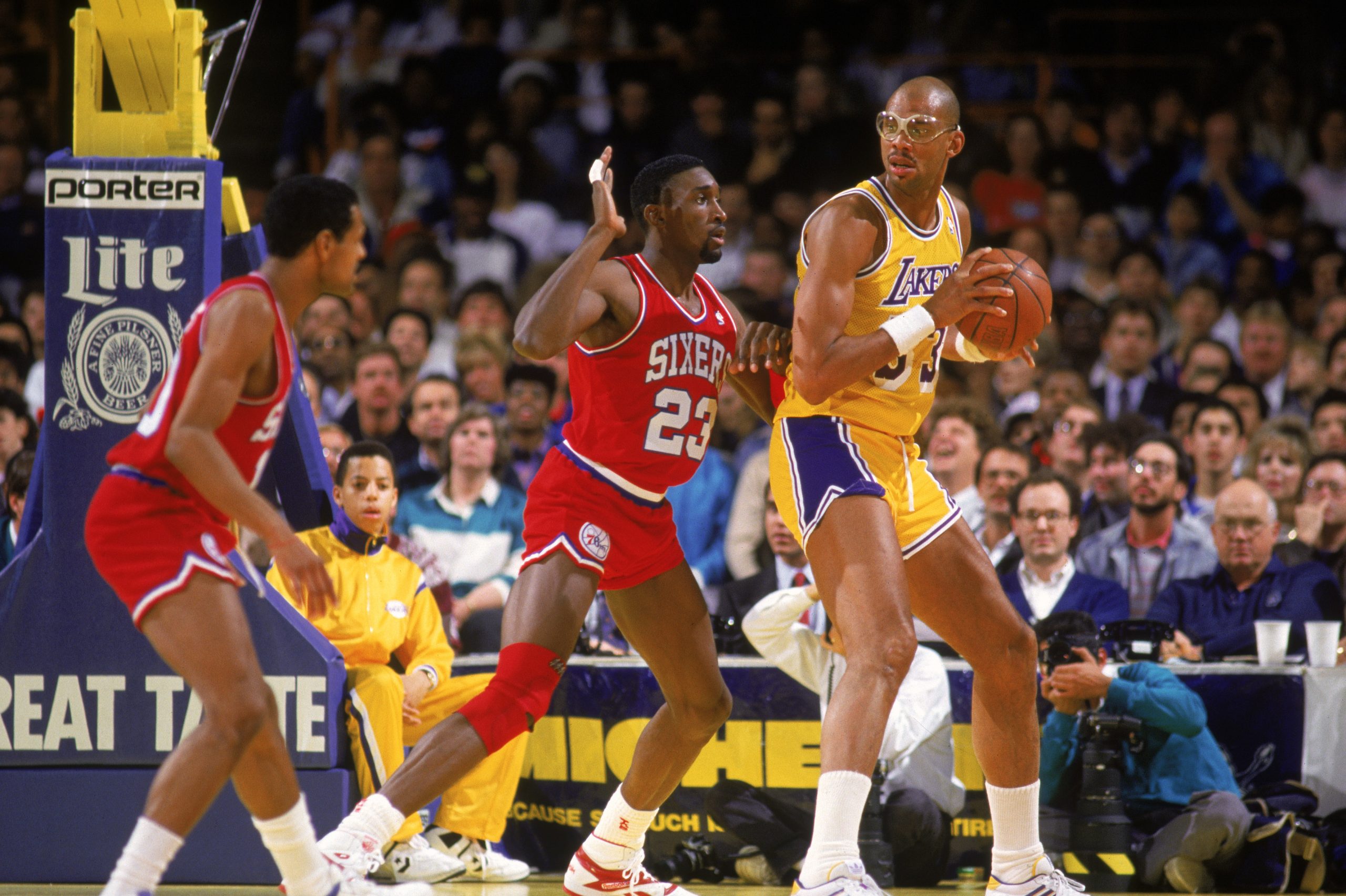 Kareem Abdul-Jabbar Was Asked If He's Affected by Not Being a Regular in the NBA GOAT Conversation and Had the Perfect Response
Kareem Abdul-Jabbar recently had the perfect response to being left out of the NBA GOAT debate.
Byron Scott believes his former teammate, Kareem Abdul-Jabbar, is the greatest to ever play in the NBA. Scott's one of a handful of former players with that belief. Many times when the NBA GOAT debate pops up, it's an argument over Michael Jordan or LeBron James. Scott recently asked the former Los Angeles Lakers center if he was affected by not being a regular participant in the conversation. Abdul-Jabbar had the perfect response.
Kareem Abdul-Jabbar has a few in his corner in the NBA GOAT debate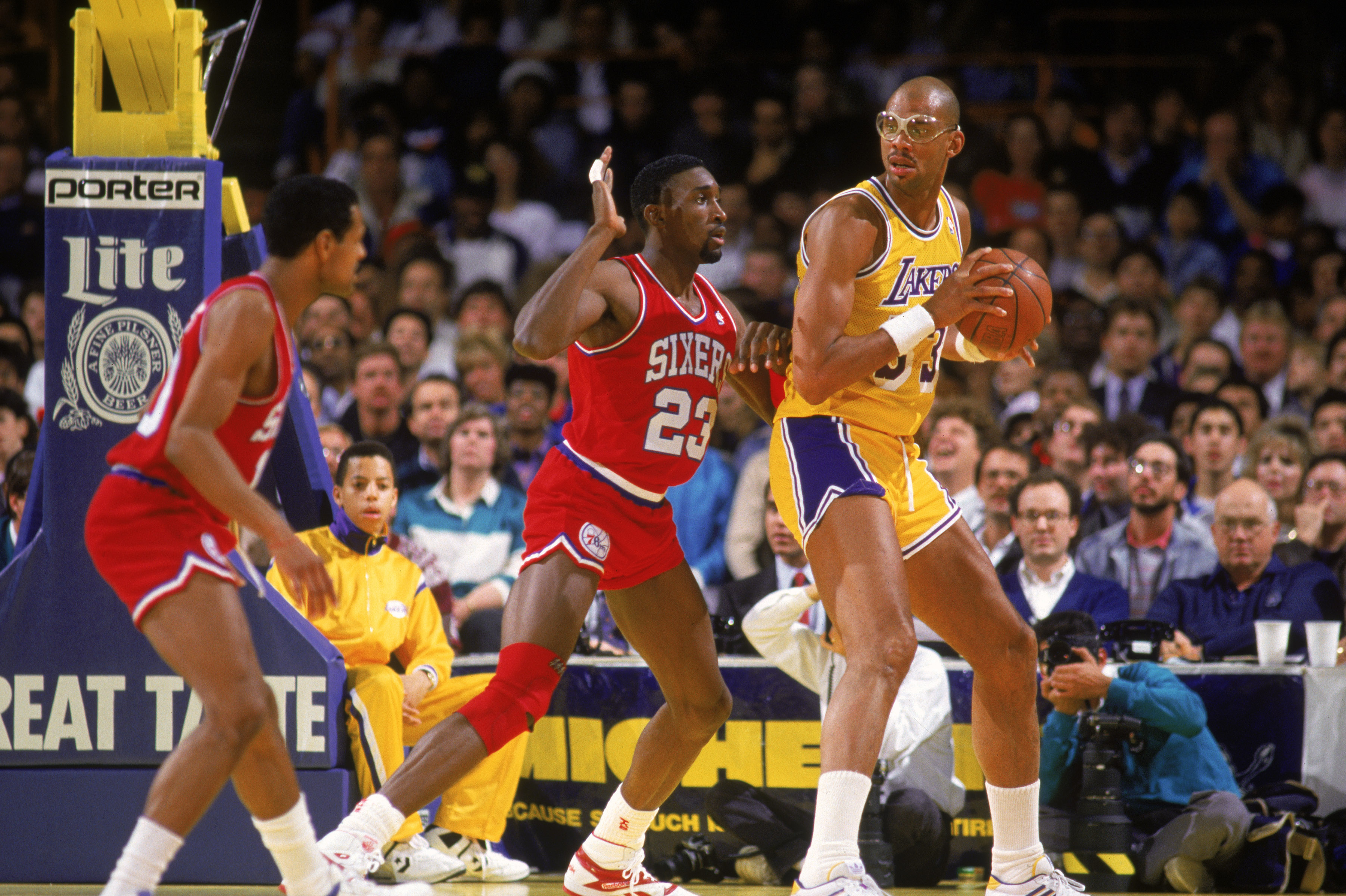 Along with Scott, there have been two other prominent former NBA players who publicly stated Abdul-Jabbar was the best in the NBA business. Former Detroit Pistons Hall of Fame guard Isiah Thomas is one of them. Thomas looked at the entire package when determining his NBA GOAT and said his vote goes to Abdul-Jabbar.
"My GOAT is Kareem Abdul-Jabbar," he said last year on Danny Green's Inside the Green Room podcast. "There is no person in the history of all sports, from grade to school to high school, to college, to the NBA that had a better basketball playing career than Kareem Abdul-Jabbar. 
"When I look at Kareem Abdul-Jabbar's six championships, six or seven MVPs, scored the most points than anybody in the NBA, lost one game in college, lost one game in high school, and didn't lose in grade school. To me, that's the GOAT."
Former Boston Celtics star and Hall of Famer, Robert Parish, also said Abdul-Jabbar is the NBA's best.
 "I've got to give credit where credit is due," Parish said on the Cedric Maxwell Podcast. "That's the baddest man to ever play the game. I went up against some great ones — Patrick Ewing, Moses, Hakeem Olajuwon, Bob Lanier, Bill Walton. I played against some really top talents, and Kareem hands down — he's the only player where there was nothing I could do to alter, change, redirect him. Nothing I could do."
Kareem Abdul-Jabbar has the perfect response to the GOAT discussion
During a recent appearance on Scott's Off the Dribble podcast, Scott made it clear that he believed Abdul-Jabbar didn't get the credit he deserved when it came to being considered for the NBA GOAT.
"No disrespect to MJ because we know how great he was," Scott said. "No disrespect to LeBron James, but your name is not thrown in there enough."
Scott asked Abdul-Jabbar if he was affected by having only a few nominations for being the NBA's best of all time. Abdul-Jabbar has been on record as saying there is no such thing as the GOAT, citing how difficult it is to compare players from different eras. The former Lakers center did have the perfect, and very logical, response to Scott's question.
"It affects me in that it makes me see that people don't have a very good perspective," Abdul-Jabbar said. "I saw Wilt Chamberlain play. Nobody that's talking all that GOAT stuff now probably saw him play. They never saw Bill Russell play. Bill Russell's teams won eight NBA championships in a row. When you tell them that, they're like, what? They have no idea how great Oscar Robertson was.
"It was long ago and far away, and they don't get to see them play on TV. That affects their perspective on who's great and who's the greatest. A lot of it comes down to just how excited they get you when you watch them on TV."
Making the case for Abdul-Jabbar as the best ever
What Abdul-Jabbar said makes perfect sense. Most of those debating the NBA GOAT are those who haven't seen basketball pre-Jordan. Taking everything into consideration — statistics, championships, all-star appearances, MVPs — there is no way Abdul-Jabbar should be left out of the conversation.
He has as many championships as Jordan. He has one more MVP than MJ. Abdul-Jabbar is a 19-time all-star and twice led the league in scoring. Nobody has scored more points than him.
The resume is stacked and is arguably better than Jordan's or James'.
It's always entertaining to come up with who's the best player, but there's never a clear-cut answer. Abdul-Jabbar is right up there with the best. Is he the best? It just depends on who you ask.