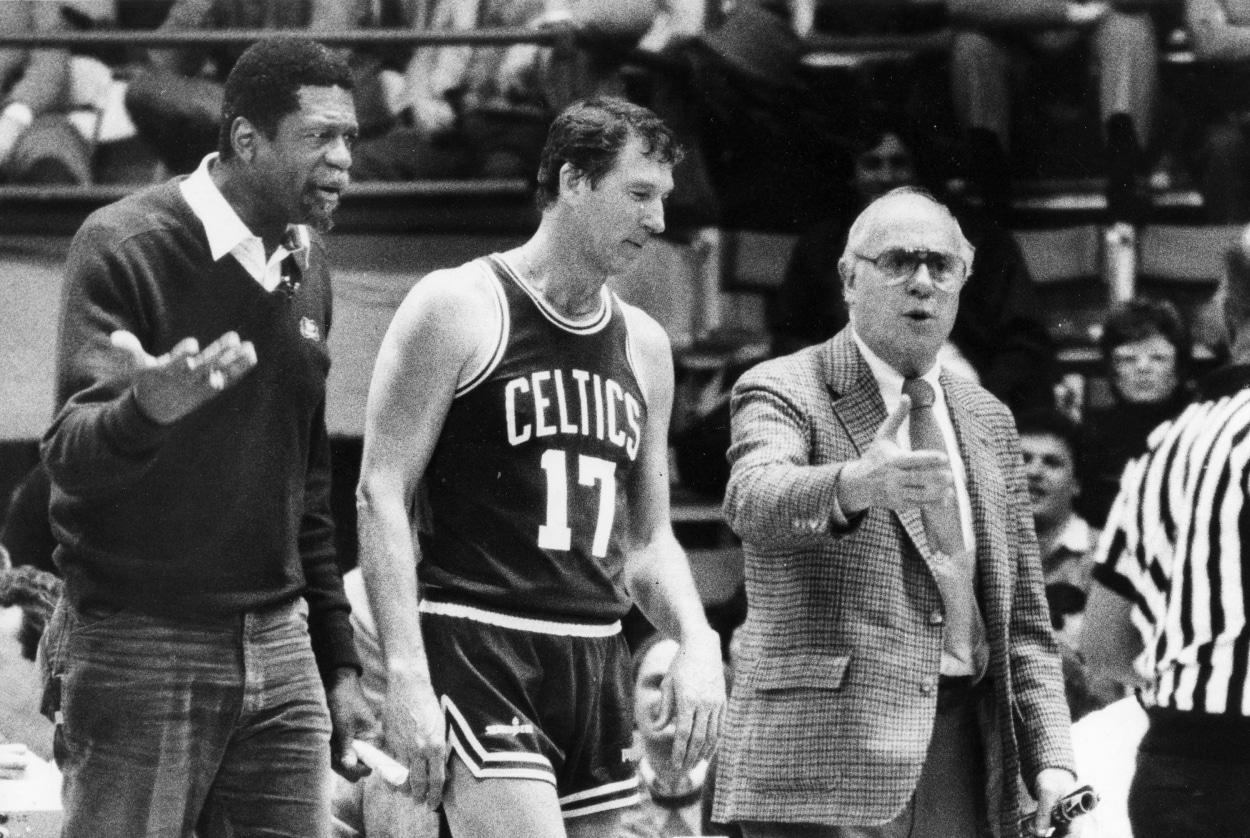 Boston Celtics: John Havlicek Was Teammates With Jim Brown and Bill Russell in the Same Week
Boston Celtics great John Havlicek was drafted by the Cleveland Browns in 1962 even though he didn't play college football.
John Havlicek played all 16 years of his illustrious NBA career with the Boston Celtics. "Hondo" was a 13-time NBA All-Star and an eight-time champion who had his share of signature moments with the Celtics.
Havlicek was much more than the guy who stole the ball. He went on to have a Hall of Fame career in the NBA. In order for it all to happen, he had to turn in his cleats for sneakers.
John Havlicek was drafted by the Cleveland Browns and the Boston Celtics in 1962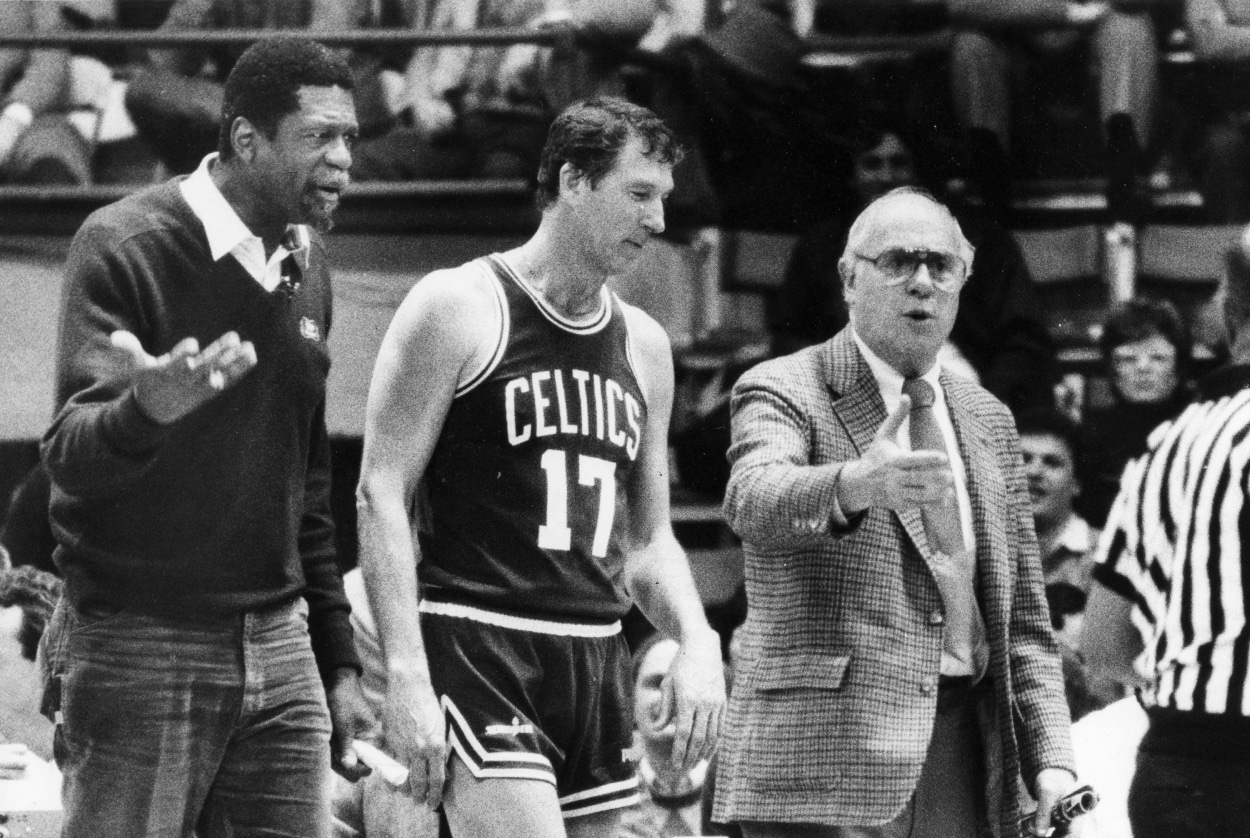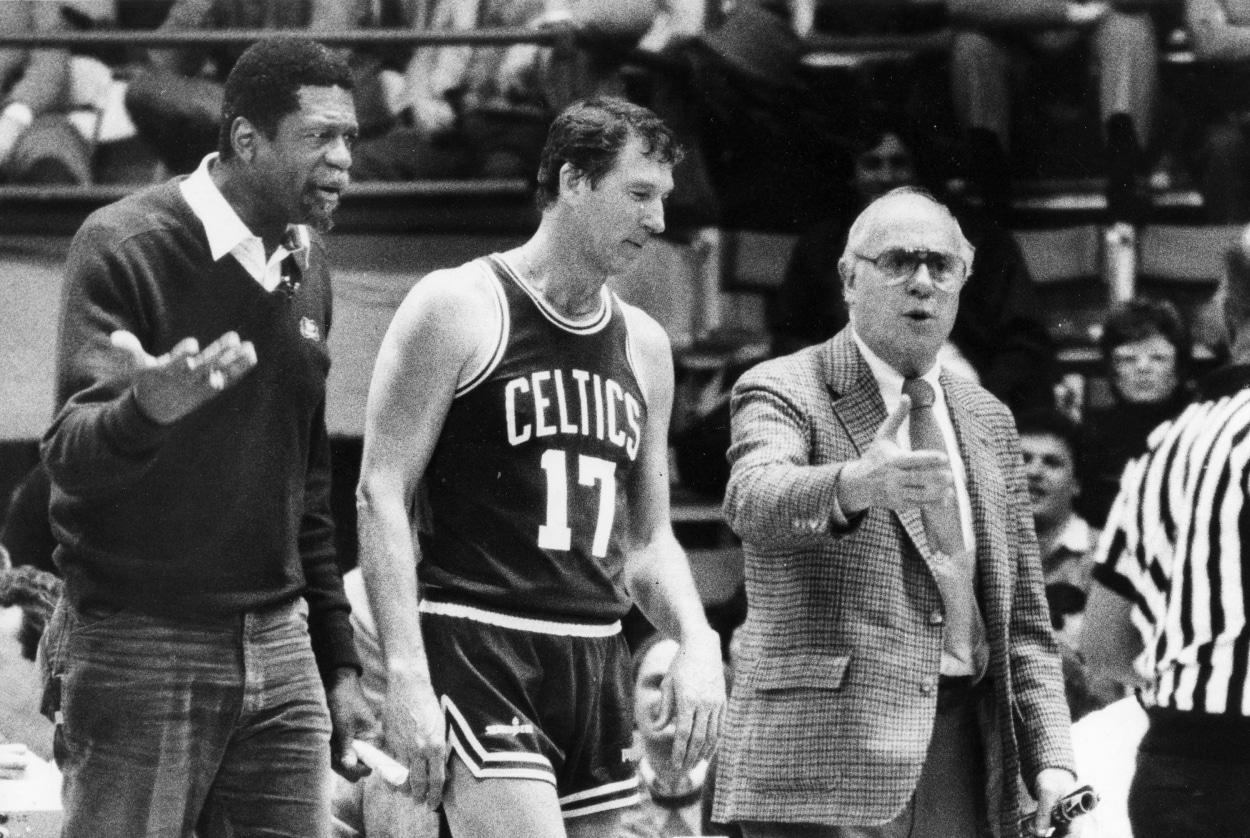 Havlicek was a three-sport star at Bridgeport (Ohio) High School — an All-Stater in basketball, football, and baseball. He took his talents to Ohio State, where he played basketball for three seasons. As a senior, the 6-foot-5 guard/forward put up his best season, averaging 17.0 points and 9.7 rebounds.
Havlicek's hometown NFL team, the Cleveland Browns, took a shot with him in the 1962 NFL Draft. They hoped he could help at wide receiver, so they used a seventh-round pick to snag him. Havlicek hadn't played a down of football since quarterbacking his high school team as a senior. The Celtics also grabbed the versatile Havlicek in the 1962 NBA Draft, using the ninth overall selection.
More surprising than the Browns selecting Havlicek was the fact that Havlicek actually showed up at Browns camp with hopes of making the team.
According to the Pro Football Hall of Fame, Havlicek appeared in one preseason game against the Pittsburgh Steelers and didn't catch a pass. Archives show he had a key block that set Hall of Fame running back Jim Brown free for a 45-yard touchdown.
Four days later, coach Paul Brown released Havlicek so he could focus on his basketball career. He quickly signed with the Celtics, and the rest is history.
Havlicek then teamed up with Bill Russell on the Celtics
Havlicek clearly took the path to success when he settled on basketball. As a rookie with the Celtics, he made an immediate impact. He played in all 80 games, averaging 14.3 points and 6.7 rebounds.
Havlicek went to the NBA Finals in his first seven seasons, winning six championships during that stretch. He's remembered for his steal in the 1965 Eastern Conference Finals against the Philadelphia 76ers that secured a Celtics victory in Game 7. With Boston clinging to a 110-109 lead, Havlicek tipped a pass intended for Chet Walker to Sam Jones, who dribbled out the final seconds.
Longtime Celtics announcer, the late Johnny Most, made the famous "Havlicek stole the ball" call that lives on forever.
Havlicek was a strong two-way player for Boston, averaging 20.8 points over his career. He also was an eight-time All-Defensive player.
Havlicek, who died in 2019, was known for his stamina. He'd outrun and outhustle every opponent, which often resulted in easy transition baskets.
"He didn't really shoot from the outside or dribble that much," said former teammate Tommy Heinsohn in April 2019, per The New York Post. "But he was like a wide receiver in football, and he would run and catch long passes from (Bob) Cousy for layups."
He was a wide receiver, if only for one preseason game.
Like Sportscasting on Facebook. Follow us on Twitter @sportscasting19 and subscribe to our YouTube channel.