Larry Bird Defined a Decade of Basketball, but Multiple Celtics Legends Shockingly Preferred 'Hondo'
Larry Bird elevated the Boston Celtics and the NBA in the 1980s, as his rivalry with Magic Johnson helped the sport grow to what it is today. But despite Bird's role as one of the defining players during an entire decade, other Celtics legends suggested they'd roll with the man formerly known as "Hondo."
John Havlicek entrenched himself as a franchise great during 16 seasons with the Celtics, serving as a bridge for the organization from Bill Russell all the way to the Hick from French Lick. Havlicek does not have the same prominence as Bird, but former teammates and coaches suggested they'd just as soon build around Hondo.
Larry Bird took up John Havlicek's mantle as the next great Celtics star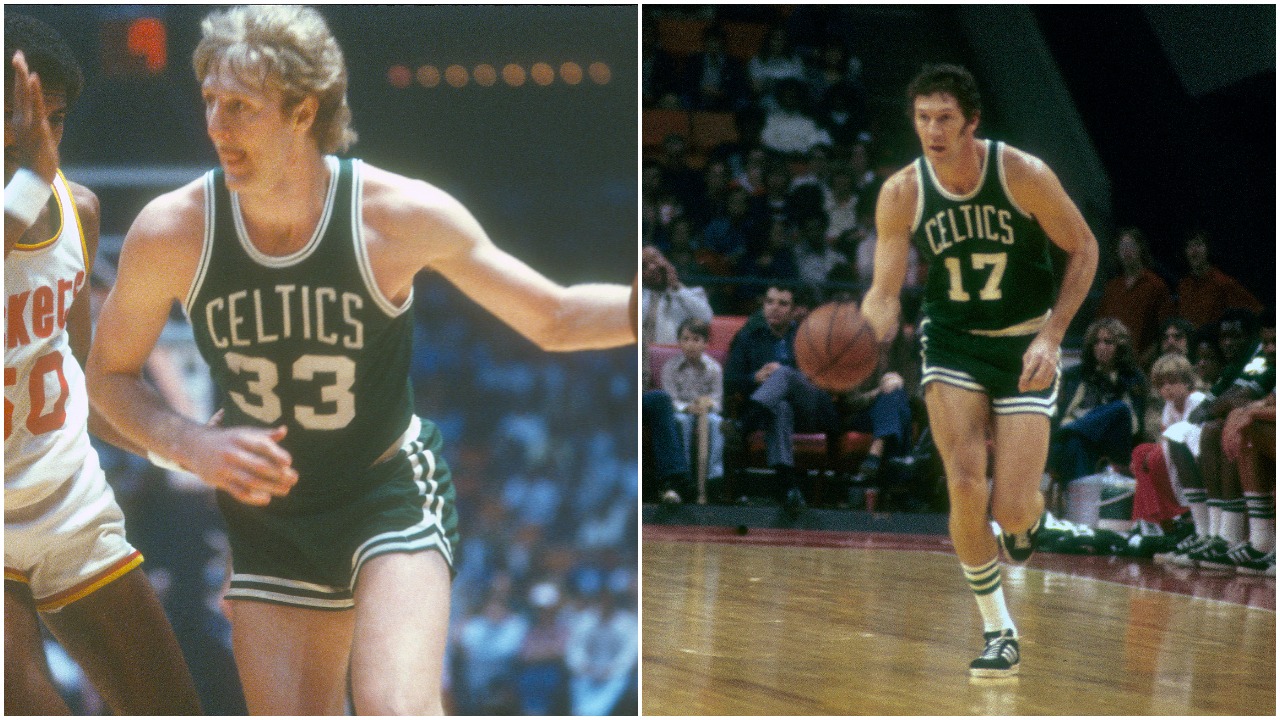 The Boston Celtics had close to 30 years of going from one icon to another. Before Larry Bird took up the mantle in the 1980s, John Havlicek carved out a role as the top Celtics star during the 1970s.
Havlicek came into the NBA in 1962, joining a roster already containing Bill Russell, Bob Cousy, and K.C. Jones. He helped the Celtics to six championships in seven seasons. Hondo became an elite talent in his own right, providing Boston fans with iconic moments such as his steal of Hal Greer in Game 7 of the 1965 Eastern Conference Finals and leading the Celtics with 26 points during a Game 7 win over Jerry West the Los Angeles Lakers in the 1969 NBA Finals.
Even when Russell retired following that championship victory, Havlicek's greatness kept the Celtics atop the NBA. Although Boston missed the playoffs in 1970 and 1971, it won two championships in a span of three seasons between 1974 and 1976.
The Celtics experienced another brief lull when Havlicek retired in 1978, winning just 29 games during the 1978-79 campaign. That's when Bird arrived and again transformed the franchise, capturing three MVPs and three more championships during the 1980s.
Bird's transcendent talents and the Celtics-Lakers rivalry in the 80s made him a seminal figure in the annals of NBA history. Still, two other Celtics Hall of Famers hailed Havlicek as one of Boston's best-ever players.
Dave Cowens and Tommy Heinsohn suggested they preferred Havlicek to Bird
Dave Cowens and Tommy Heinsohn are among the other revered figures in Celtics history. Both saw fit to remind fans of Havlicek's greatness and invoked Bird's name when remembering Hondo following his death in 2019.
Cowens, who played with Havlicek for eight seasons, called Hondo (h/t the Boston Herald) a "professional" and "captain" who set the tone for the Celtics teams in the 70s. He also said he'd take Havlicek over Bird.
"The one thing I tell people all the time is, 'All you guys talk about Larry Bird and all these other guys, but I'm going to tell you: If I had to pick, I'd pick John Havlicek No. 1. If it's my team, and I have to win a ballgame, I'm going to pick John Havlicek.' That's just me, because I played with him so many years and I saw what he did. He was clutch. He could defend, and he could play the 1, the 2 and the 3. He just knew how to play. He was the best player that I ever played with."

–Dave Cowens (2019), via the Boston Herald
Heinsohn — who died just over a year ago — coached both Havlicek and Cowens during the 70s. The Hawk issued a similar message when reflecting on Hondo's legacy during a segment for NBC Sports Boston.
"And, for him to be not recognized for that — I mean, everybody is still going gaga about Larry Bird, who was a great great player, but John Havlicek, you'd have a tough time beating him."

–Tommy Heinsohn (2019), via NBC Sports Boston
Perhaps it's pointless to compare the greatness of Bird and Havlicek. After all, both Celtics greats had extremely similar styles on the hardwood.
Larry Legend and Hondo had similar skill sets
Versatility defined Larry Bird's career. He could impact the game in various ways and even racked up triple-doubles with his left hand. John Havlicek's skillfulness deserves every bit as much acclaim.
Havlicek finished his career with averages of 20.8 points, 6.3 rebounds, and 4.8 assists. At his best, though, his numbers are far more prolific.
A brief snapshot of Havlicek's prime shows his real value. Between his age-28 and age-33 seasons, he averaged 24.8 points, 7.6 rebounds, and 6.6 assists. For comparison, Bird averaged 27.2 points, 9.6 rebounds, and 6.9 assists in that same group of seasons during his own career.
However, what gets lost in that comparison is Hondo's value on the other end of the floor. He earned eight All-Defensive selections to Bird's three All-Defensive nods.
In all, Celtics fans can't go wrong choosing between the two franchise legends. As for Cowens and Heinsohn, they'd just as soon take Havlicek over Bird.
Stats courtesy of Basketball Reference.