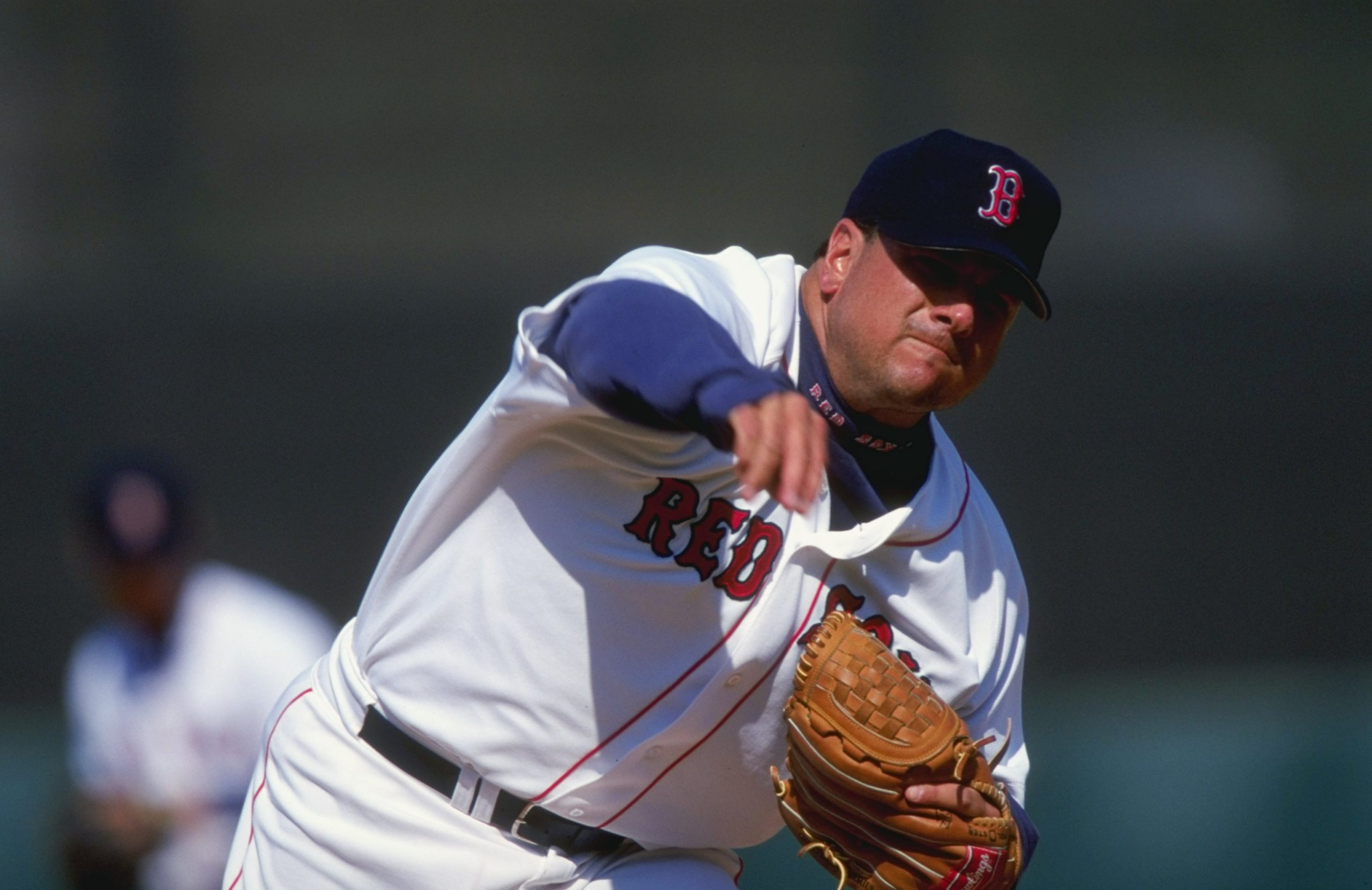 Jim Corsi, Former Red Sox, Athletics Pitcher, Stared Down Terminal Cancer Like He Did MLB Hitters
Former Boston Red Sox and Oakland Athletics pitcher Jim Corsi died Tuesday at age 60.
As a relief pitcher in the big leagues for 10 years, Jim Corsi had his share of stare-downs. None was bigger than the one he faced well after his playing days. Corsi, who pitched for five Major League Baseball teams, including the Boston Red Sox and Oakland Athletics, died early Tuesday morning at the age of 60 after battling liver and colon cancer. He recently stared down the terminal illness as he would any heavy hitter and insisted he was "at peace" with his diagnosis.
Jim Corsi believed he was 'invincible'
Corsi was drafted by the New York Yankees in the 25th round of the 1982 MLB Draft. The Yankees released the 6-foot-1 right-handed reliever in 1984, but he hung around in the minors until June 2008 when he made his big-league debut with the Athletics. He pitched a scoreless inning with a walk and a strikeout in a 4-1 loss to the Milwaukee Brewers.
Corsi spent five years with the A's, winning a World Series in 1989. With Oakland, Corsi went 13-9 as a middle reliever. He collected five saves and had a 2.75 ERA. He joined the Red Sox in 1997, after his third stint with the Athletics. With Boston, Corsi was 9-7 with a 3.35 ERA and a pair of saves.
The former pitcher had blamed himself for not getting checked when he was younger. It was a tough lesson he hoped to pass on to others.
"I got liver cancer, stage four, and colon cancer," Corsi recently told WBZ-TV. "I made a mistake when I was younger by not getting a colonoscopy.
"I should have done it. If you're out there, don't wait. Don't be stupid. I was a professional athlete and thought I was invincible, strong. You're not. Cancer is not prejudice to anybody.
"That's my message: Don't wait. You don't want to end up like this. If you get it soon enough, you'll be alright."
Jim Corsi said he was 'at peace' after his cancer diagnosis
Corsi knew he didn't have much time after his diagnosis. His family held a special wedding for his oldest daughter Julianne a couple of months ago just so he would be able to walk her down the aisle. That moment meant everything to him.
"It was the most important thing that he could have done," Julianne said. "It was just so meaningful and special. It was amazing."
Corsi was hoping he'd be able to see his first grandchild.
"They're everything," Corsi said of his family. "I need more time. I'm not ready to check out. My kids are young, they're going to have kids. I want to see a grandkid."
Before he died, Corsi told WBZ-TV Sports Director Steve Burton, a good friend of his, that he was "at peace."
"I'm at peace," Corsi said. "I know if I die I'm going to a better place. I feel sorry for everyone I'll leave behind."
Former teammates, members of the media fondly remember Corsi
According to family, former teammates, and members of the media, Corsi was well-liked, funny, and always put family first. He may not have been an All-Star on the baseball field but certainly was one off it.
"Thoughts and prayers to former teammate and friend Jim Corsi," former Red Sox pitcher Curt Schilling wrote on Twitter. "Funny, talented as hell and a good heart. Thinking of you my friend."
"He's not just your friend, he had like 24 other friends on the team, and not too many guys have that," said former teammate Dennis Eckersley via Michael Silverman. "Jim was as friendly as anything to everybody."
Mike Lefkow, who covered Corsi when he pitched in Oakland, said there wasn't a nicer man in all of sports.
"Many of you won't remember onetime A's reliever Jim Corsi, but for those of us who covered him, I can't imagine there being a more decent human being in sports — high school, college or pro," Lefkow wrote on Twitter.
Corsi left behind a beautiful family and loads of friends. He's gone too soon at age 60.