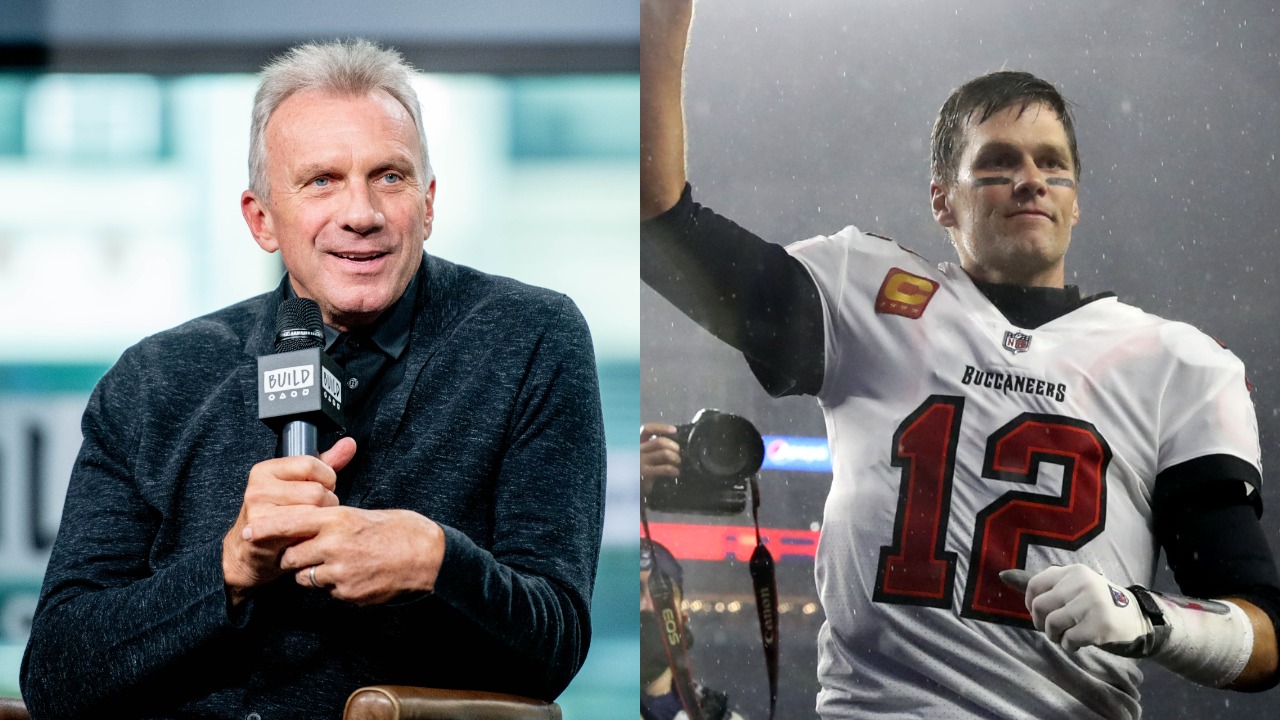 Joe Montana Joked That Tom Brady Could Elude Father Time Because the NFL and His Teammates Wouldn't Let Him Get Touched
Hall of Fame quarterback Joe Montana wishes he could play in today's NFL, and said Tom Brady could play as long as he wants.
Tom Brady is the greatest quarterback of all time — and maybe the greatest football player of all time, as well. He's a seven-time Super Bowl champion with 15 Pro Bowl appearances to his name. And before he retired at the conclusion of the 2022 NFL season, he was still playing at an elite level and showing no apparent signs of slowing down, leading Pro Football Hall of Famer Joe Montana to chime in on his dominance of Father Time.
Montana joked that the now-former Tampa Bay Buccaneers signal-caller could've played for as long as he wanted.
Joe Montana retired from the NFL at 38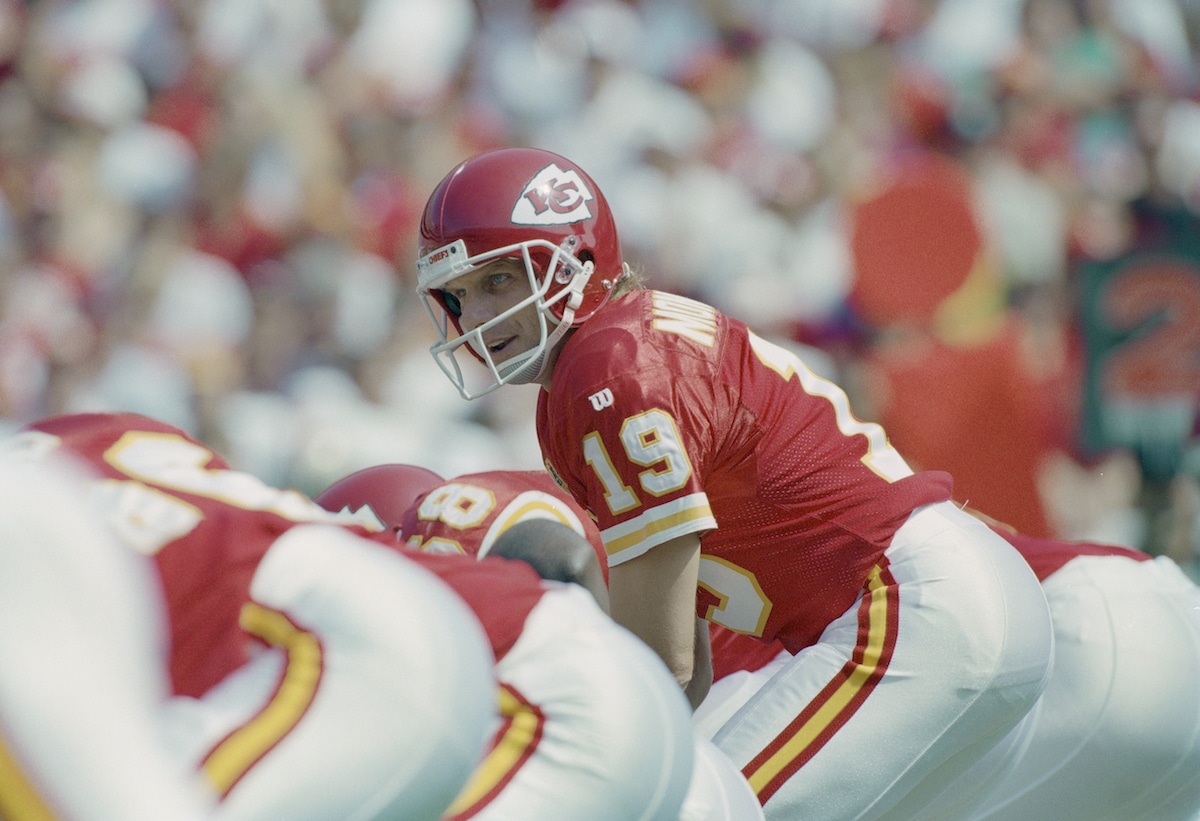 Before Tom Brady, a case could be made for Joe Montana as the greatest NFL quarterback ever.
The San Francisco 49ers selected Montana with the No. 82 overall pick in the third round of the 1979 NFL Draft. He was a steal based on that late selection.
The Notre Dame product spent 13 seasons in San Francisco and played an integral role in building the legendary 49ers dynasty. He also suited up with the Kansas City Chiefs for two seasons to close out his career.
Montana amassed 40,551 yards and 273 touchdowns in his career. The New Eagle, Pennsylvania, native was an eight-time Pro Bowl selection and a two-time MVP.
Montana enjoyed the luxury of playing under Hall of Fame head coach Bill Walsh. He also teamed up with running back Roger Craig and one of the greatest wide receivers of all time, Jerry Rice.
The 49ers great led the team to four Super Bowl championships. He was inducted into the Pro Football Hall of Fame in 2000.
Joe Montana joked that Tom Brady could play until he's 60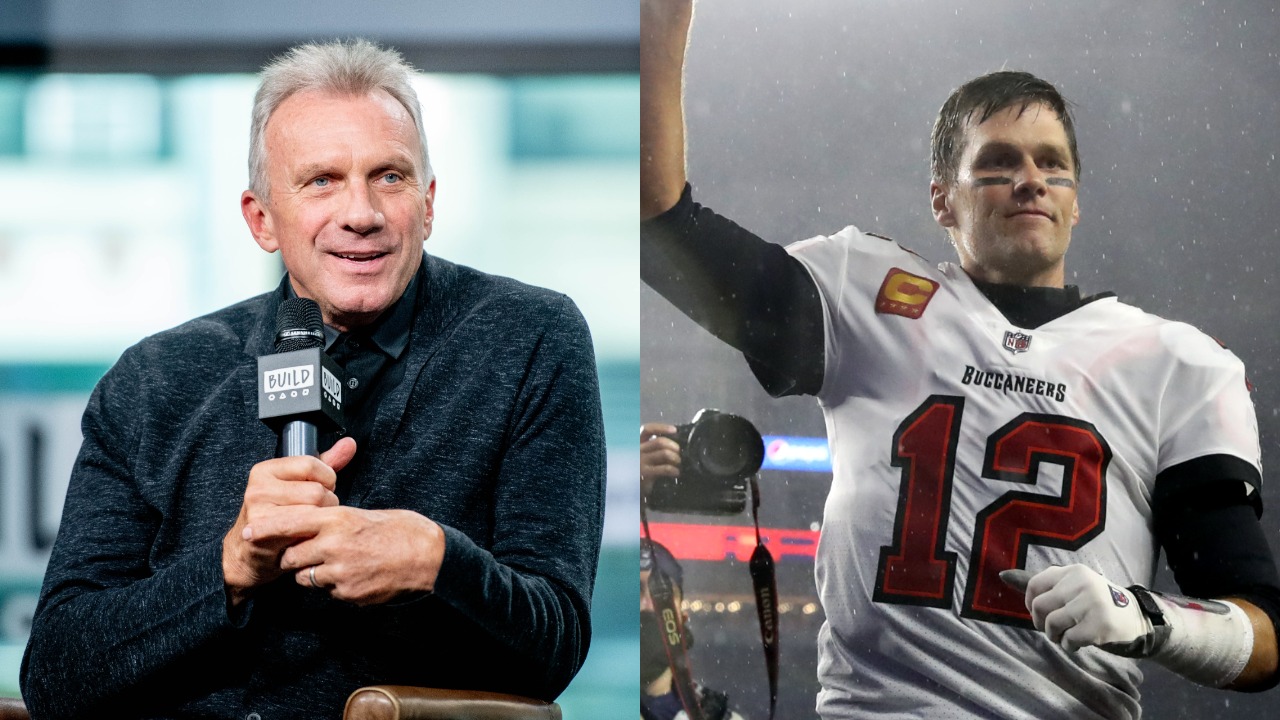 While Joe Montana retired from the NFL at age 38, Tom Brady was still going strong at 45 years old.
The New England Patriots got more than they bargained for when they selected the Michigan product in the sixth round of the 2000 NFL Draft. A staggering 198 players were drafted ahead of him, which is patently absurd. The Patriots easily secured the biggest steal in the history of the draft.
Brady spent 23 seasons in the NFL and continued to prove he could play at a high level throughout all of them. After 15 Pro Bowls, seven Super Bowl titles, and three MVP trophies, he's a clear first-ballot Hall of Famer when the time comes.
During the 2022 season, which ended up being Brady's final NFL go-round after earlier dalliances with retirement, Montana said he thought the former Wolverine could play as long as he wanted.
"They don't even touch him," Montana said in an interview with USA Today. "He's rarely ever getting hit. So he can play till he's like 60."
He didn't, but the point still stood.
Today's NFL is much friendlier to the quarterback position
During his long tenure in New England and comparatively brief time in Tampa Bay, Tom Brady had the luxury of lining up behind elite offensive lines. The resulting lack of big hits helped prolong his career.
Joe Montana also suggested that given the way the NFL set its rulebook up during Brady's extended prime, quarterbacks could play much longer than signal-callers did back when he played.
"The way it is with the rules today, he just doesn't take those big hits anymore," he said. "He's not a runner. He's in the pocket. As long as you can protect him, he's not going to get hit."
The NFL strongly emphasized player safety over the last few years of Brady's career, especially for quarterbacks. There was an uptick in roughing the passer penalties. Defensive players could no longer drive QBs into the ground and put their body weight on the passer through the tackle.
Beyond player safety, the league began to understand the importance of the quarterback position — not only to the team, but also to the NFL's bottom line.
Tom Brady was a beneficiary of the league's rule changes. Joe Montana probably wishes those rules existed when he played.
All stats courtesy of Pro Football Reference.