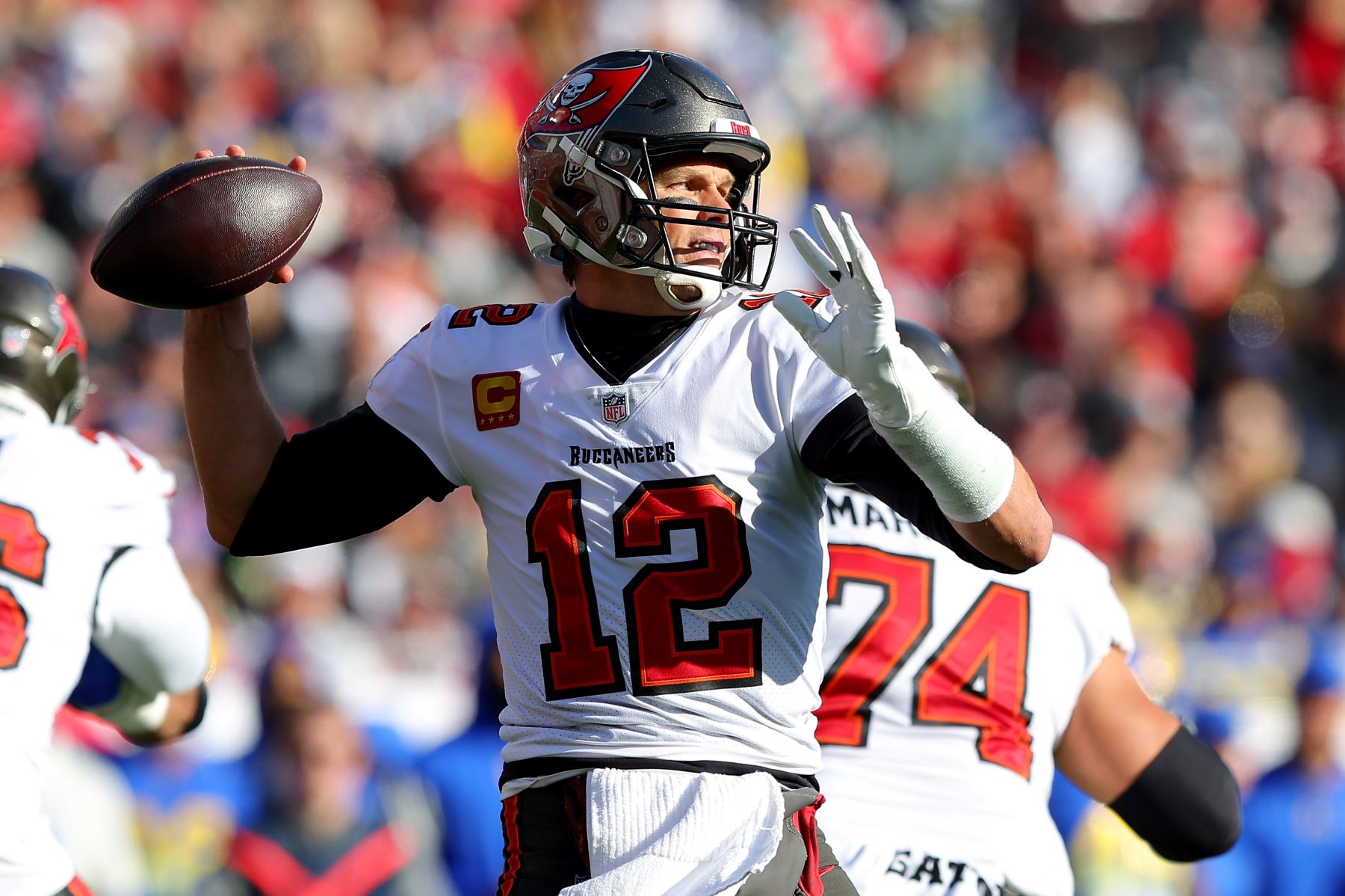 Tom Brady
Tom Brady is a retired quarterback who played for the New England Patriots for 20 seasons before joining the Tampa Bay Buccaneers. He was a sixth-round pick in the 2000 NFL Draft and won seven Super Bowl championships (six with the Patriots and one with the Buccaneers). So why did Tom Brady leave the Patriots after all that success? After two decades in New England, he said he had things to prove to himself.
Brady is considered one of the greatest NFL quarterbacks of all time (though he had his eye on a baseball career at a young age), and he had one of the longest NFL careers ever. Though Brady is not vegan, his strict diet is pretty close to it, and he believes his adherence to it contributed to his longevity.
---
Birthday: August 3, 1977
Hometown: San Mateo, California
College: Michigan
Height: 6'4"
Spouse: Gisele Bündchen (Married in 2009)
Children: John Edward Thomas Moynahan, Vivian Lake Brady, Benjamin Brady
Jersey number: 12
Number of Super Bowl wins: 7
Number of Super Bowl appearances: 10
---
Visit Pro Football Reference's profile on Tom Brady.
Read the latest articles about Tom Brady: