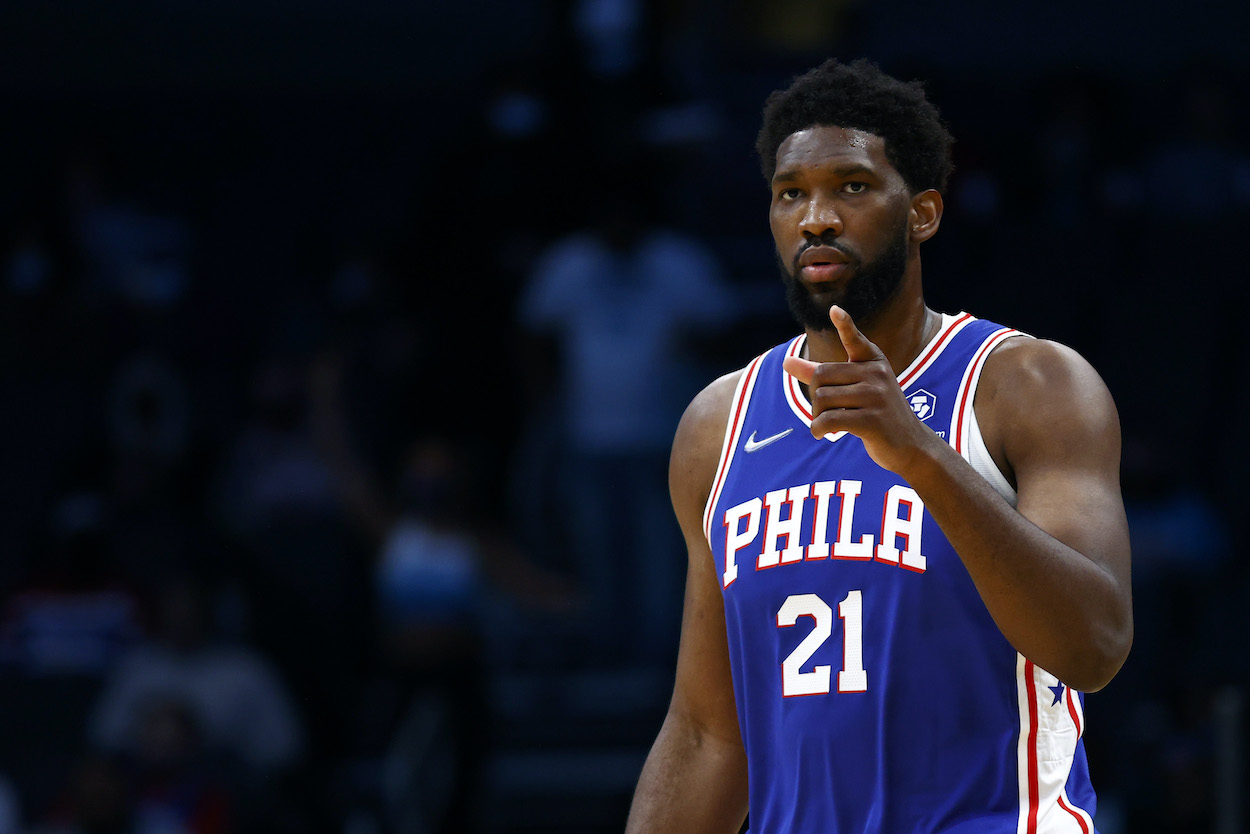 Joel Embiid Just Proved the 76ers Need to Swallow Their Pride and Make a Move They've Been Delaying for Too Long
Joel Embiid's dominant performance against the Hornets proves the 76ers would be foolish to waste another year of his prime by refusing to trade Ben Simmons.
There's no question that Joel Embiid can be the best player on a championship team, but that window won't last forever. With Embiid's troubling injury history and his delightfully reckless playing style for a 7-footer, the Philadelphia 76ers might only have a few years left of their franchise cornerstone's prime.
Embiid's scintillating performance in Monday night's victory over the Charlotte Hornets proved he can still be the best player in the world on any given night, but he'll only be able to compete for a championship this season if the Sixers swallow their pride and send Ben Simmons packing.
Joel Embiid carries the 76ers to a gutsy win over the Hornets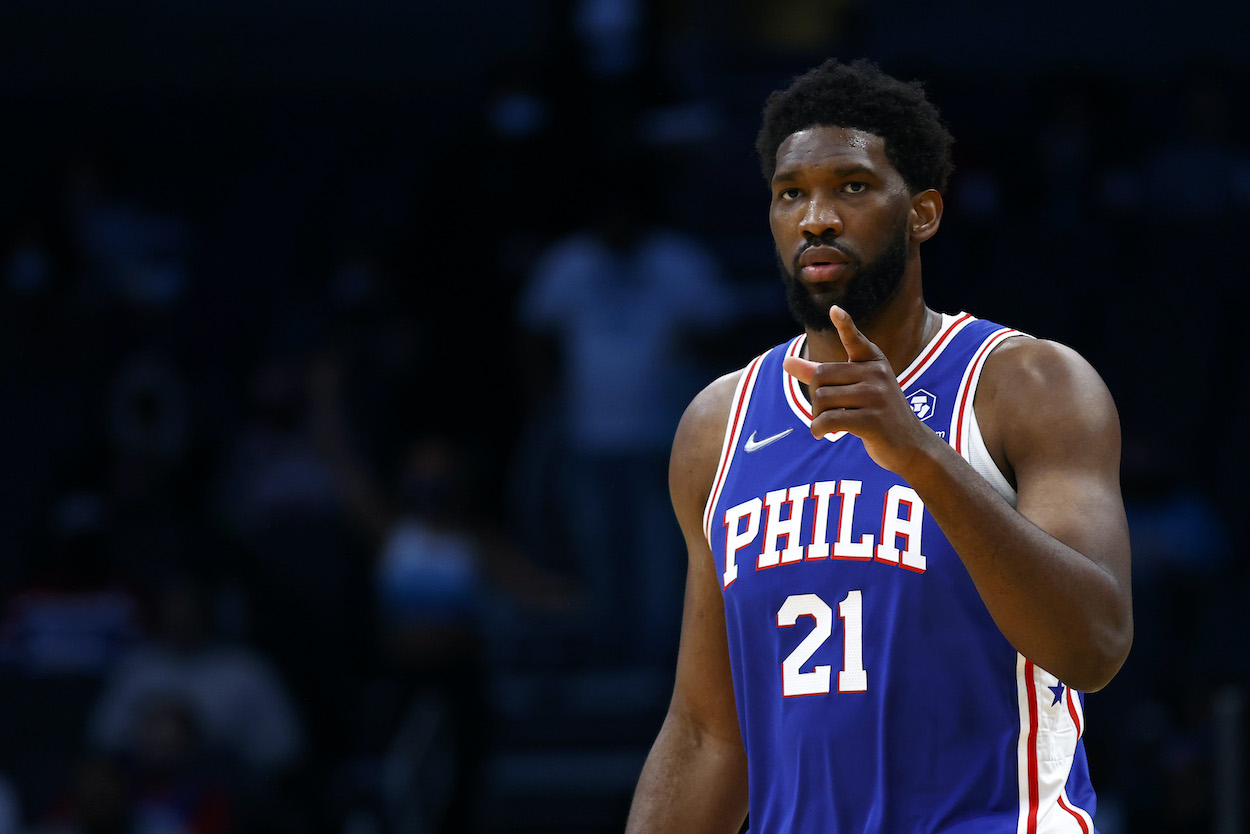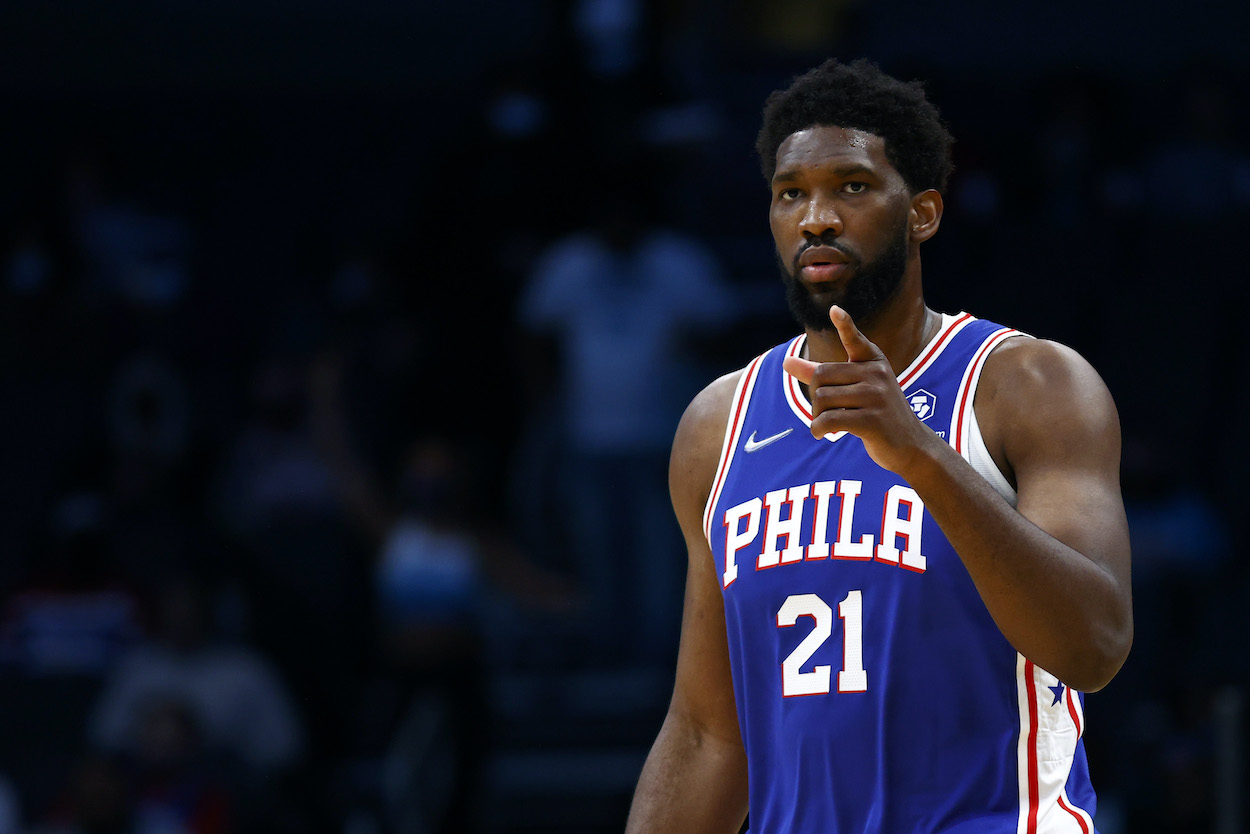 It's not often a single NBA player can determine the outcome of a game, but that's exactly what happened Monday night when the 76ers faced off against the Hornets.
Charlotte came out hot and built up an 11-point lead by the end of the first quarter. But in the second frame, Embiid took control. The center got to the free-throw line eight times and scored 13 points in the quarter to give the Sixers a 67-62 halftime lead.
He followed that up with 13 more points in the third quarter and seven in the fourth, and the game went to overtime despite the 76ers being unable to contain Charlotte's undermanned roster all night. Even though he was still recovering from a scary battle with COVID-19, Embiid found the strength to score six points in overtime and assist on the team's only other bucket in the period. Philadelphia somehow found a way to win, 127-124.
Embiid finished the contest with 43 points (15-of-20 from the field, 12-of-14 from the line), 15 rebounds, and seven assists. He led the team in all three categories.
Only two other players on the roster scored in double figures on Monday night. The Hornets knew the ball was going to Embiid nearly every possession, and it still didn't matter. It was a masterclass of a performance from a generational player, and the Sixers can't afford to let it go to waste.
The Sixers can't afford to waste a year of Embiid's prime
The Process received its fair share of criticism at the time, but that painful period of time for Sixers fans got them Embiid, the franchise's first MVP-caliber player since Allen Iverson.
Embiid gives Philadelphia a chance to win its first championship in nearly 30 years, but the 76ers haven't even reached the Eastern Conference Finals with him on the roster. And they're quietly running out of time.
By the time the postseason gets underway, Embiid will be 28 years old. Athletic centers start to fall out of their prime after the age of 30, and most of them don't have the extensive injury history Embiid does. The Sixers might have just a few more seasons of peak Embiid at their disposal.
His dominant performance against the Hornets proves he's still that player, so Philly better get serious about surrounding him with a roster that can compete for a title next summer.
Time to swallow their pride and trade Ben Simmons
The 76ers have been hesitant to deal Simmons because his trade value is about as low as it's ever been. Philadelphia understandably wants a superstar in return, but no team has been willing to meet those demands.
Sixers president of basketball operations Daryl Morey has stated he's prepared to wait out this situation as long as it takes to get what he wants. That would be a devastating mistake.
As currently constructed, the Sixers are not a championship contender even if Embiid plays to his maximum potential. Simmons would change that by returning to the lineup, but that doesn't seem likely this season. Philly won't receive the haul it expected when it first started shopping Simmons, but he must be flipped by the February deadline. Period.
Go make another offer to the Portland Trail Blazers for CJ McCollum. Reopen talks with the Indiana Pacers about Malcolm Brogdon. Don't stop asking until you bring in an impact guard or wing who can help Embiid accomplish his ultimate goal of bringing a championship to Philadelphia.
He has the talent to do just that, but he can't do it by himself.
All stats courtesy of Basketball Referenece.
Like Sportscasting on Facebook. Follow us on Twitter @sportscasting19.