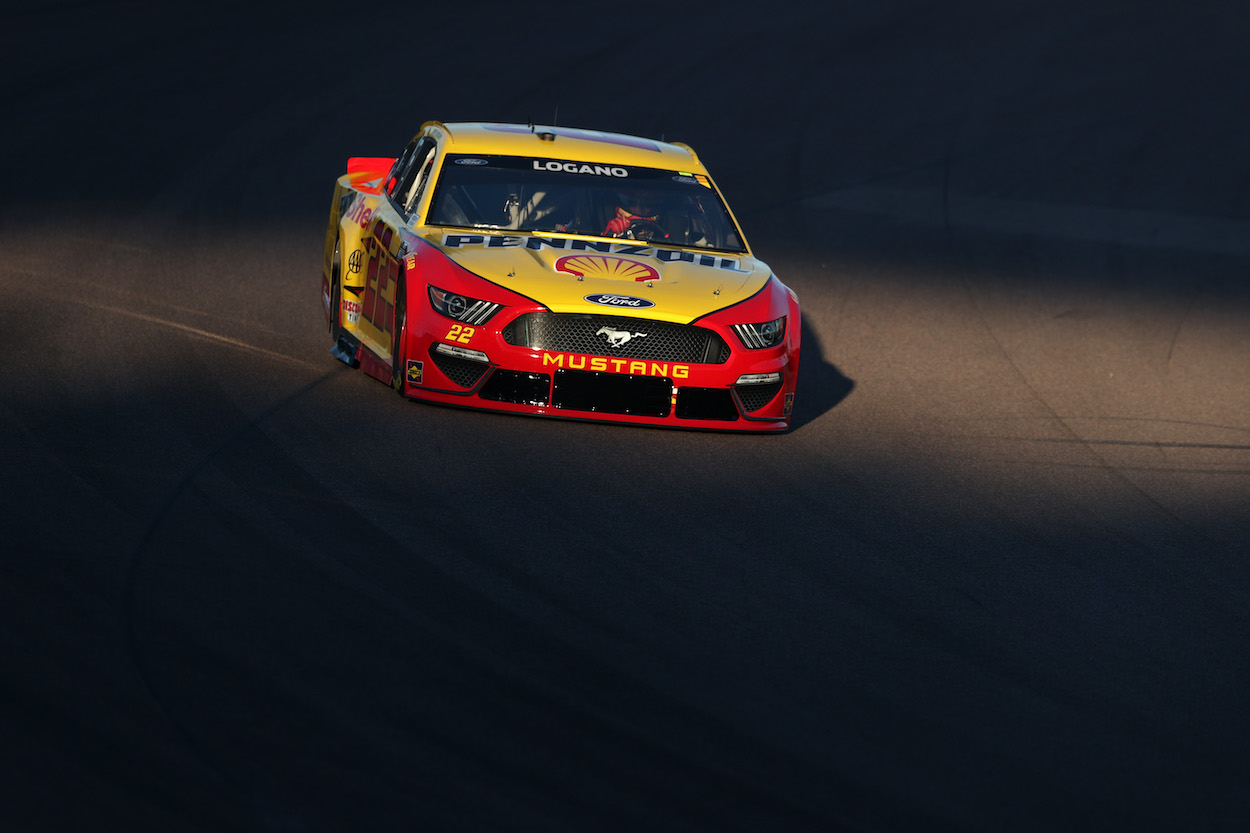 Joey Logano Reveals His Racing Moral Code and Just How Far He Is Willing to Go On Track to Achieve Victory
Joey Logano has a reputation as a driver who will move another car out of the way. His moral code dictates just how far he will go to achieve victory.
Joey Logano has been extremely successful in the NASCAR Cup Series since his first full-time season back in 2009. And he's done it his way. That's meant ruffling a few feathers along the way. 
This week, just days before the Clash at the Coliseum, where many expect aggressive beating and banging action on the quarter-mile track, the 2018 champ talked about his plan of attack inside the iconic venue. And he interestingly discussed his moral racing code and just how far he's willing to go in order to achieve victory. 
NASCAR President Steve Phelps on Joey Logano: 'He doesn't give a s***'
Last year, NASCAR President Steve Phelps, who worked 14 years with the NFL in its marketing department, appeared on the I Am Athlete-NASCAR podcast and discussed, among other topics, his time in the NFL and his experiences in NASCAR. 
During the conversation, he named his top five NFL players he worked with based on marketing-athletic ability and then named a NASCAR driver equivalent. Emmitt Smith made his top five. Joey Logano was his match.
"I'm going to go Joey Logano," Phelps said. "I'll give you just a quick why. Because I don't know Emmitt Smith well, but I've met him a couple of times. He's sharp. He's obviously an incredible talent, Hall of Famer and all that. Think he does a really good with his own brand and I think he cares about that sport. 
"Joey Logano cares about this sport. I'd say Joey's a little more — when he's out of the car, phenomenal guy. Smart. Cares about the sport. When he's in the car, he doesn't give a s***," Phelps admitted. "Couldn't be nicer. When you get in the arena, he's going to, I don't care who you are. I'll take you out."
Joey Logano talks Clash and moral code that dictates how far he will go to win race
With the start of the 2022 NASCAR Cup Series season beginning with an exhibition on a custom-built quarter-mile track inside the LA Coliseum, Joey Logano and all the drivers will be tested on multiple levels. 
For starters, no drivers have ever raced a lap on this new bullring, which took just over a month to construct. In addition, it's the first time any of them will be driving the Next Gen car in actual racing conditions. 
With so many unknowns, some drivers might hang back and play it safe, trying to avoid an accident and the ensuing damage. Logano is not one of those drivers. This week in a call with reporters, the 31-year-old said in the type of aggressive racing everyone expects in the Coliseum, his mindset remains the same as it does in any race, and he tries to follow the Golden Rule.  
"You have to be consistent. What's consistent? I'm going to win. I'm going out there to win the race," Logano said. "That's the goal. And we do what it takes to do that.
"But you have to have your moral code and what is considered OK. Is straight-up dumping somebody OK to go win the race? I don't think so. That's not really in my cards. Now, a bump-and-run, I've proven that's OK. And the facts are you have to be OK with it happening to you. Am I OK with getting wrecked? No. Am I OK with getting moved out of the way? Yeah, I'm not going to be happy about it, but I'm going to have to be OK with it if I'm going to do it. I feel like that should be the code. Whatever you're OK with happening to you, you should be alright with doing to somebody else. That's only fair."
Annual survey of NASCAR Cup Series drivers reveals Logano not liked on track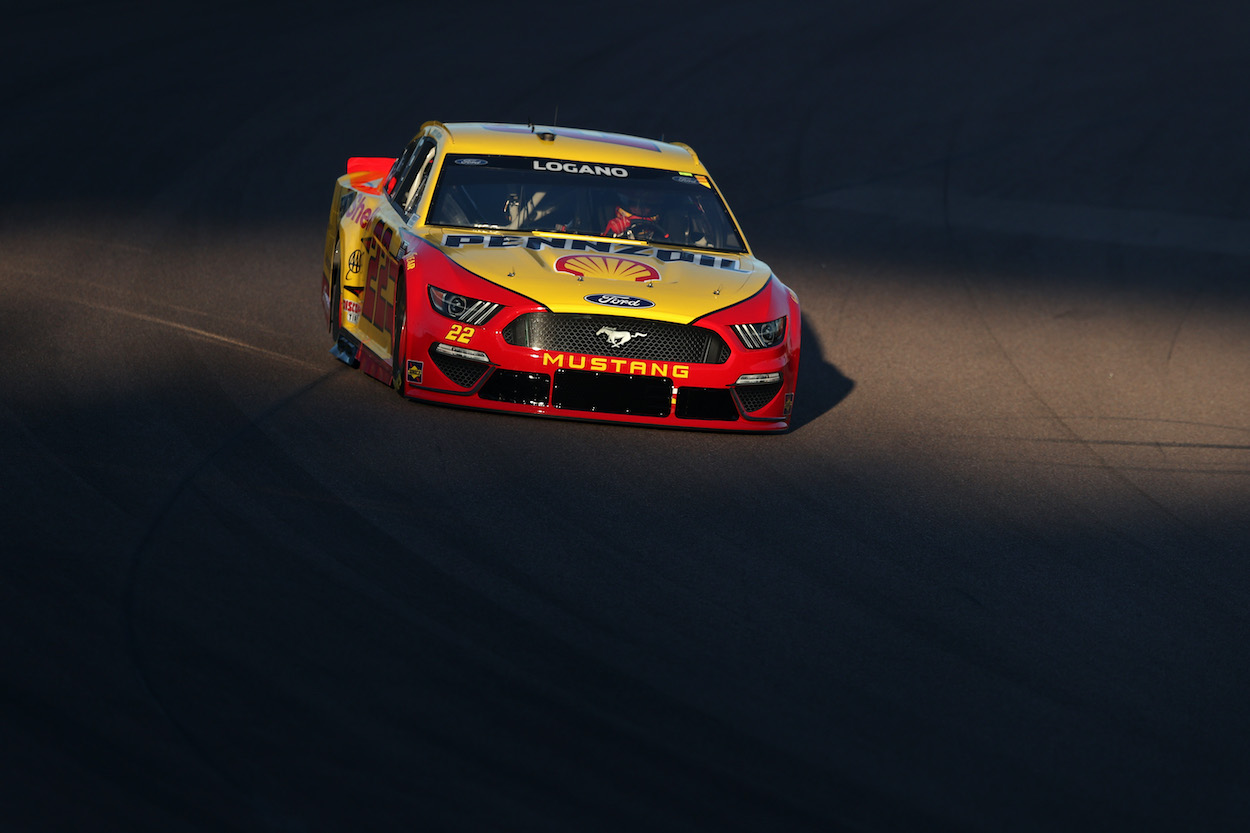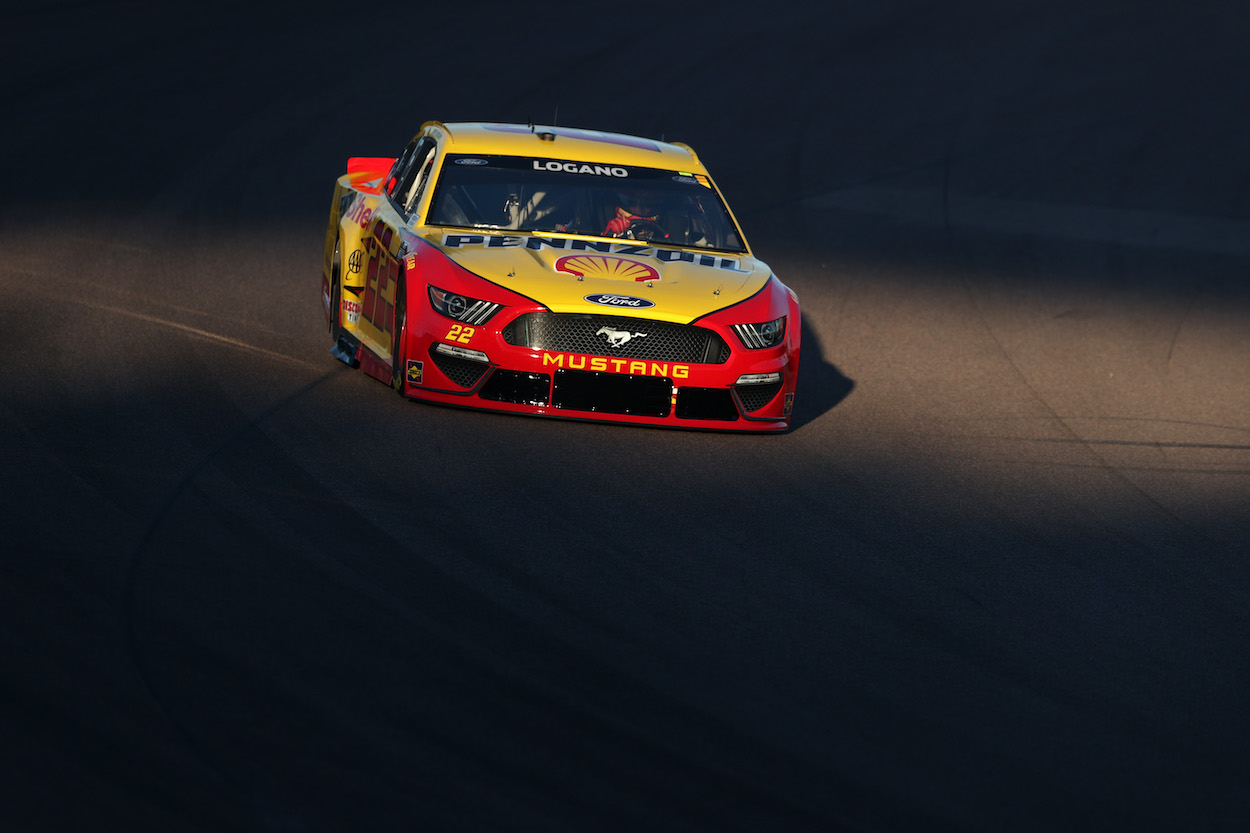 Joey Logano vocalizing what he deems as acceptable on-track behavior makes logical sense, but in the heat of the moment, emotions can get the best of the drivers. All of them remember how someone raced them. 
For a number of drivers, they're not fond of Logano's tactics. That became apparent in last year's USA Today annual survey that features answers from NASCAR Cup Series drivers to unique questions about their fellow drivers. 
Logano received votes for the most frustrating driver to race against, with one vote from his arch-rival Kyle Busch and an eyebrow-raising tally from his longtime Penske teammate Brad Keselowski.
However, that wasn't the only negative category Logano "won." On the question of driver most likely to bump you out of the way to win a race, the Team Penske driver received votes from Keselowski, Matt DiBenedetto, and Christopher Bell. 
Logano has earned a reputation as the guy that Steve Phelps correctly pointed out "doesn't give a s***" on the race track. And he's OK with it.
Like Sportscasting on Facebook. Follow us on Twitter @sportscasting19.