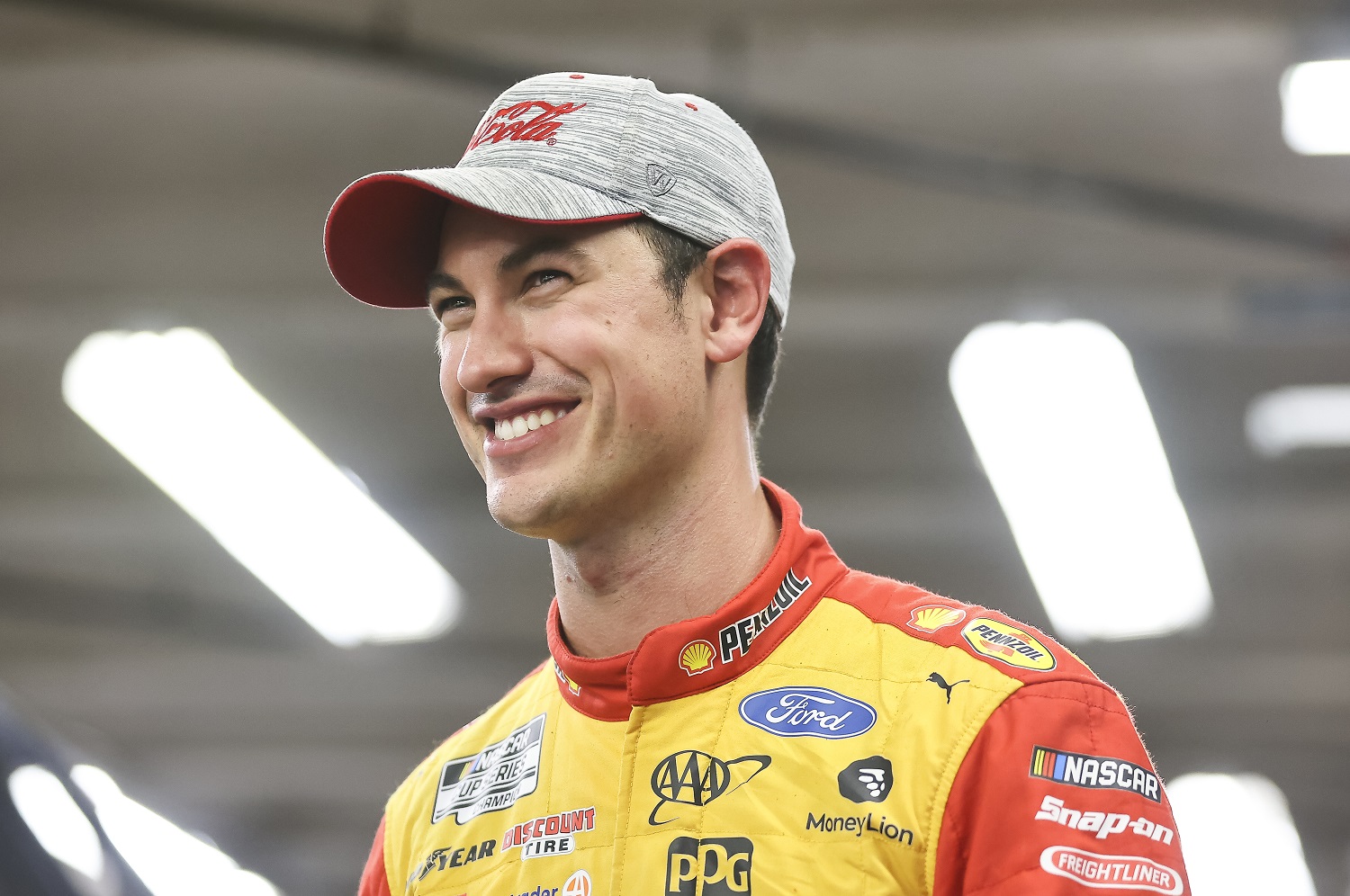 Joey Logano Pinpoints Teams' Weekly Nightmare in the NASCAR Cup Series Season
Joey Logano points to limited practice time at most tracks as a significant concern once teams start competing in NASCAR's Next Gen cars.
If practice really does make perfect, Joey Logano is of the opinion that the NASCAR Cup Series is heading for an imperfect season once the schedule moves beyond the Daytona 500.
A NASCAR decision following two years of nearly no on-track practice plus the introduction of the Next Gen car will be working against everyone, the 2018 Cup Series champion warns.
NASCAR Cup Series teams will resume practice time in 2022
NASCAR was a month into its 2020 Cup Series season when the pandemic sent the sports world to the sidelines. The series resumed 10 weeks later, making it one of the first sports to work out the logistics, but racing took on a substantially different look beyond empty grandstands and masks adorning faces. That's because NASCAR shut down nearly all practice and qualifying, a policy that continued through last season.
Even with COVID-19 variants prevalent, NASCAR is taking a significant step back toward business as usual in 2022 by resuming practice and qualifying. The decision is prudent in light of the arrival of the Next Gen car. Multiple testing sessions since late last season have given the teams a look at cars at least resembling the final models, but there remains much to learn.
The quarter-mile track at the Los Angeles Coliseum for the Busch Light Clash won't be of much use from an intelligence-gathering perspective. However, the Daytona Speedweeks that follow will be invaluable because of three 50-minute practice sessions, qualifying, and the twin 150-mile duels before drivers take to the track for the Daytona 500 on Feb. 20.
Joey Logano is warning everyone to soak it up because pre-race preparation gets challenging after that.
NASCAR is being stingy with practice time, a nightmare for teams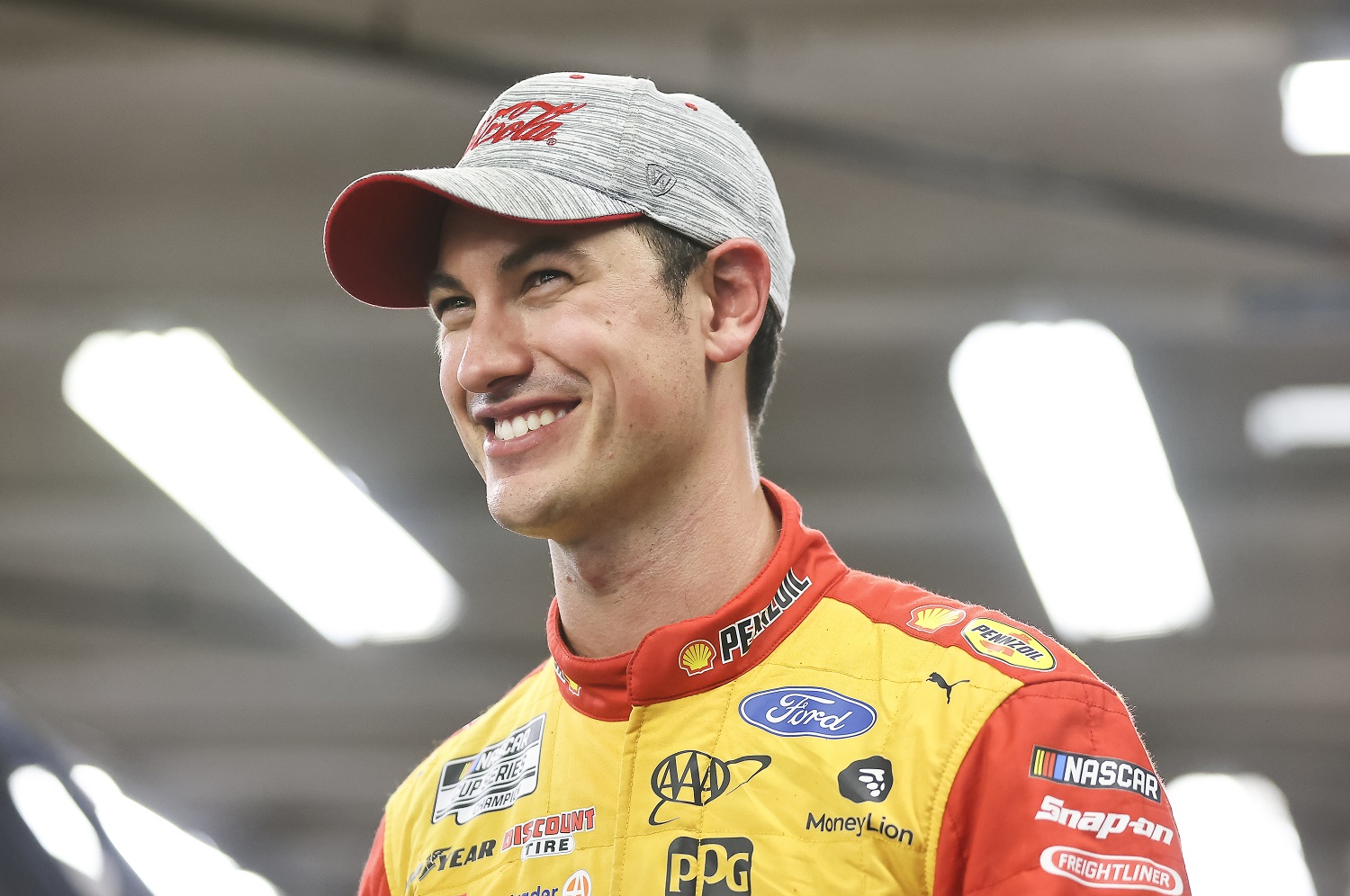 Once the NASCAR Cup Series leaves Daytona, the format for the rest of the season allows for just 15 minutes of practice on most race weekends, followed by qualifying consisting of a single lap. Given that no two tracks are the same and no one has driven the Next Gen car competitively yet, Joey Logano is already worried.
"It's nerve-wracking," he told The News Herald of Morganton, North Carolina. "The no-practice that we've done since COVID started hasn't been that big of a deal with the old car. But now, you're starting with a new car at new tracks where it's all pretty new, and we have 15 minutes. In 15 minutes, you get maybe two runs that are eight laps apiece. You don't know where (the car is) going on the long run. So, you really have some big decisions to make."
First visits to short, intermediate, superspeedway, and road layouts will be guessing games. The second visit to each type of track should be better, but no one will show up with complete confidence.
"You better start off close, and you better not have any issues with your car. Those are the main things that stand out to me. If you have a mechanical issue with your car, you don't have time to fix it. You're going to change a lot of things and cross your fingers for the race. You better have all the parts and pieces right when you get there."

Joey Logano
The nuts and bolts of practice and qualifying
The 15 minutes of qualifying that Joey Logan mentioned and single-lap qualifying will be the default for the NASCAR Cup Series once the teams leave Daytona. Certain tracks will be treated slightly differently.
The Bristol dirt race weekend schedule allows for a pair of 50-minute practices, followed by four qualifying races to set the field and lineup for the main race.
The Bristol asphalt race and weekends on comparable short tracks at Dover, Richmond, and Martinsville will conduct two-lap qualifying.
Road course practices will be 20 minutes, no bargain given the length of the layouts.
"There's no way you can possibly be fully prepared the way we used to be because we don't know, really, what's coming our way until we get there," Logano said.
Like Sportscasting on Facebook. Follow us on Twitter @sportscasting19.