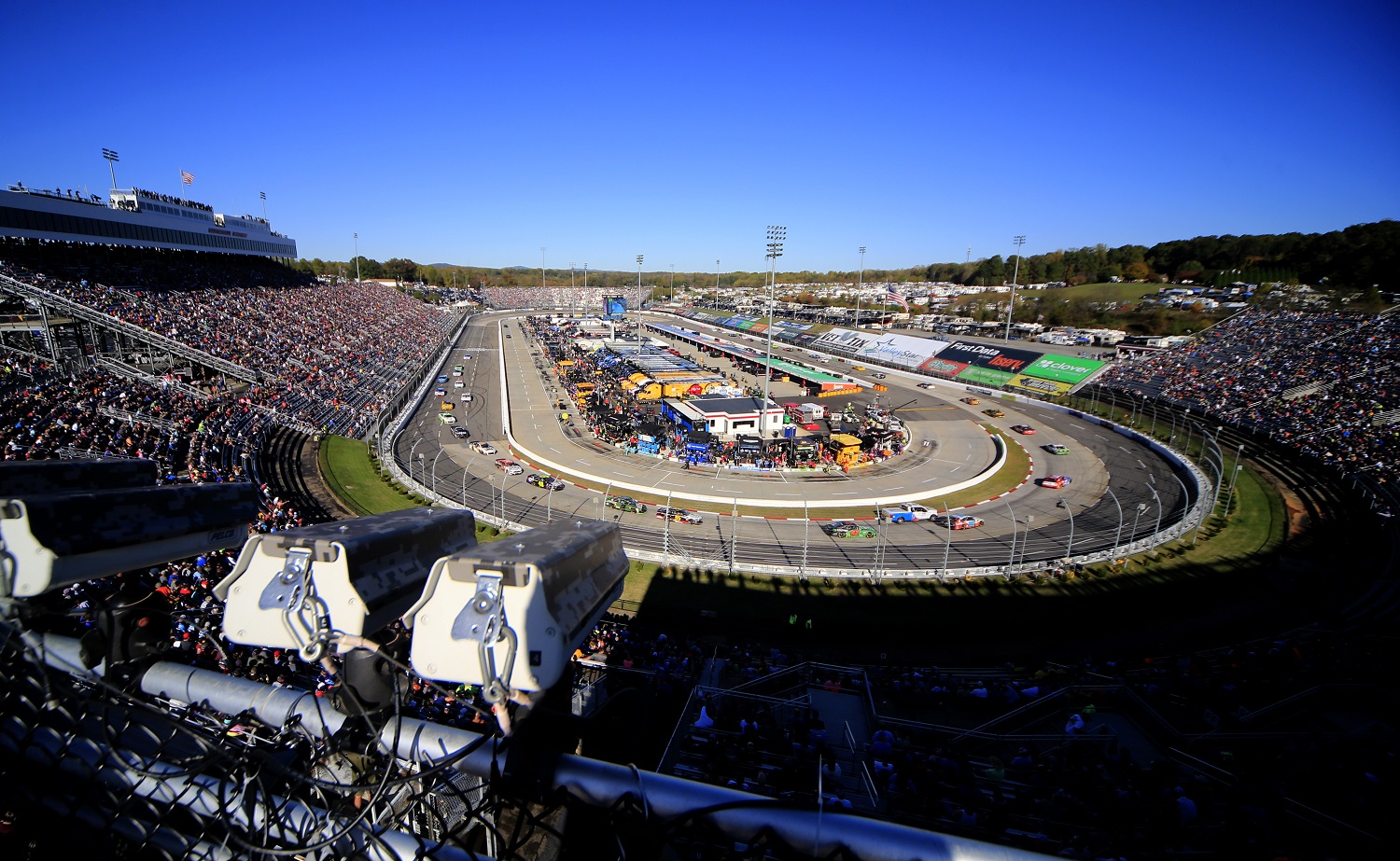 These 4 Races Will Set the Tone for the 2022 NASCAR Cup Series Season, but the Daytona 500 Isn't 1 of Them
Early-season races at Martinsville, Atlanta, Sonoma, and Fontana will shed considerable light on drivers' prospects for the 2022 NASCAR Cup Series season.
Article Highlights:
The Next Gen car's introduction for 2022 makes projecting the NASCAR Cup Series season's top threats more challenging
There are four general types of tracks in the Cup series, each posing a different challenge
How teams adjust from week to week on somewhat comparable tracks, like going from Richmond to Martinsville, should be telling
Yeah, but what have you done lately, Kyle Larson? If that feels like a shot of some sort at the 2021 NASCAR Cup Series champion, it isn't. Truth be told, assessing Martin Truex Jr., Kevin Harvick, Chase Elliott, the Busch brothers, and every other returning driver requires the same skepticism.
That's because the Next Gen car changes plenty about the 2022 season. While top teams typically carry momentum over to the new year after having figured out how to squeeze out extra speed on certain tracks, most of that falls by the wayside because the Next Gen car is unlike any that drivers, crew chiefs, and owners have dealt with before.
Some will find magic out of the gate, all but clinching playoff spots and riding the momentum to the head of the early points list. However, four races stand out as likely to be the tests that determine how the full season plays out.
And, no, the beloved and always-exciting Daytona 500 isn't one of them.
Feb. 27: Fontana is the first key 2022 NASCAR Cup Series superspeedway test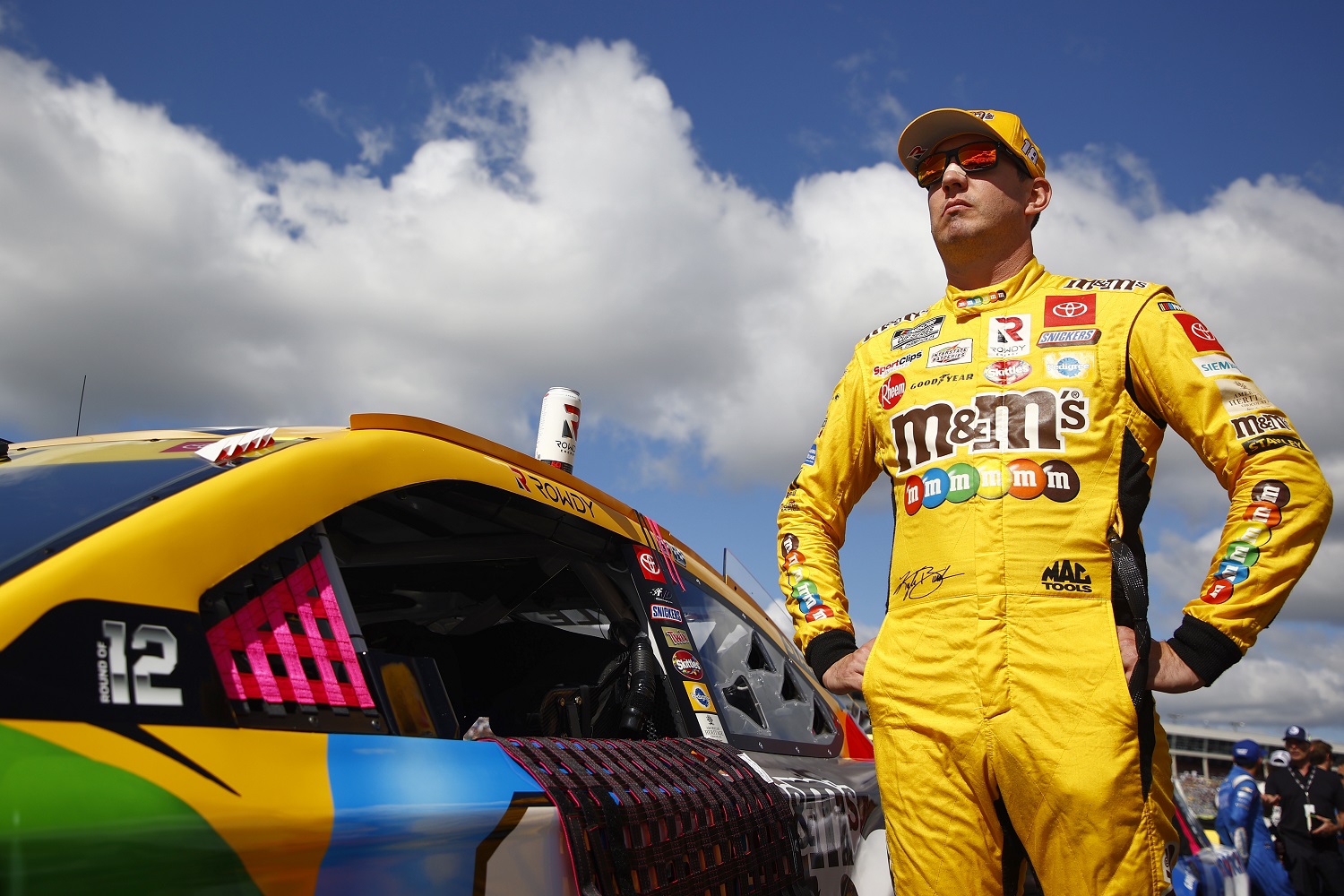 The Daytona 500 is a highlight of the NASCAR Cup Series season and the place where hope springs eternal. Everyone arrives at the first points race thinking this might be the year. And, thanks to Speed Weeks and all the preseason work that will go into the Next Gen cars, teams should come out of Daytona with a feel where their program stands. Daytona will certainly be more telling than the gimmicky Busch Clash on a quarter-mile track in Los Angeles in that respect.
But the 2.5-mile Daytona and Talladega tracks are beasts of a different sort where the "anything can happen" cliché isn't a cliché. Jamie McMurray, Trevor Bayne, Austin Dillon, and Michael McDowell all won the opener in the past dozen years only to see their seasons not amount to much. (In fairness to McMurray, he did win twice more in 2010.)
That's why the 400-miler at Fontana, a week later and 3,000 miles away, rates as a more significant test. Teams will have all the Daytona data in their hands, and what they learned there should translate to a two-mile track. Traipsing from coast to coast limits the time teams have to make their adjustments, but practice and qualifying will help.
Alex Bowman won in 2020, the last visit to Auto Club Speedway, but Kyle Busch owns three of the previous seven checkered flags there.
The teams that post consecutive top-10 showings in the first two races or make a big leap at Fontana will bear watching. It could mean they've found early Next Gen advantages.
March 30: Atlanta is a marathon on an intermediate track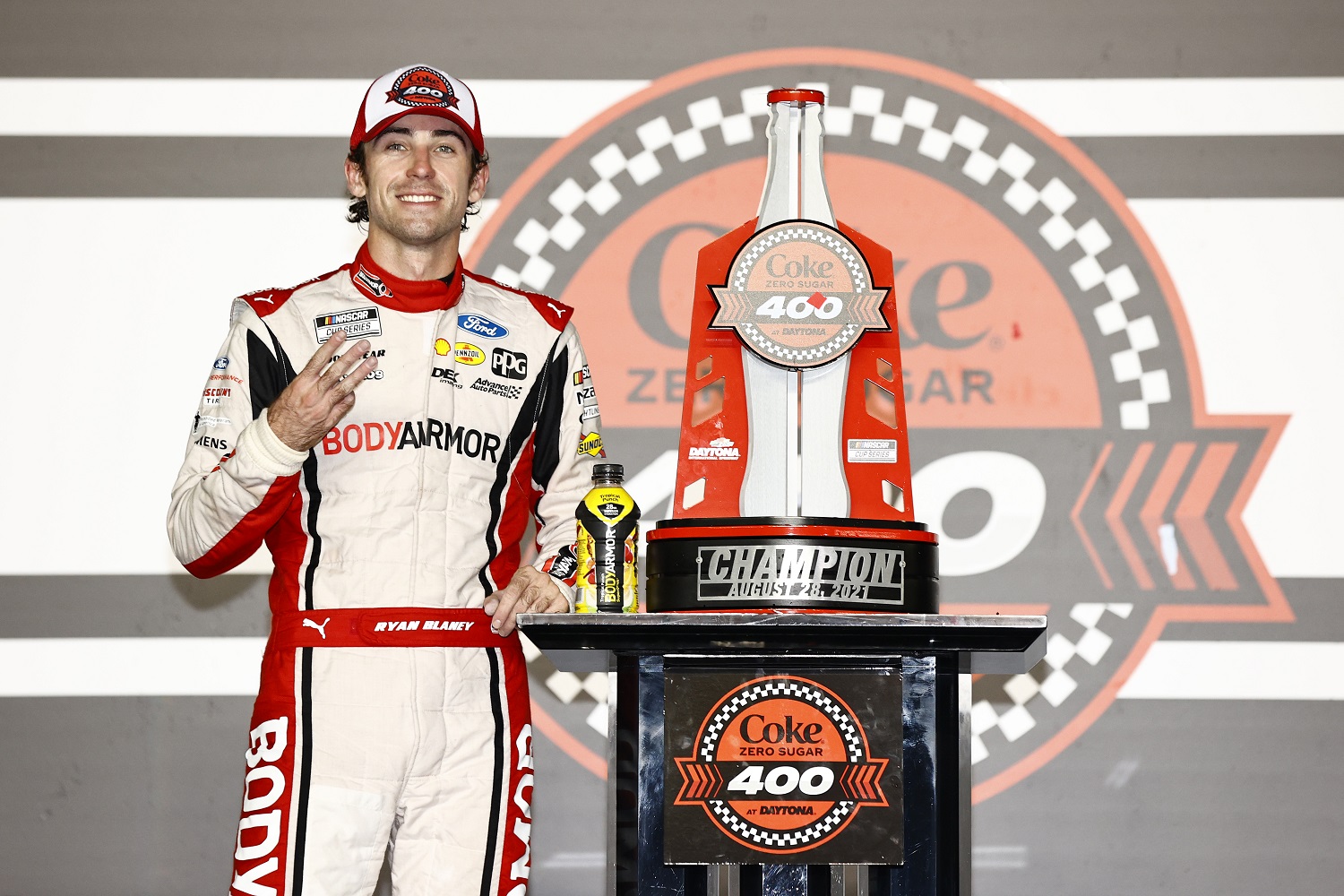 NASCAR Cup Series fans love their shorter layouts, but the 1.5-mile ovals remain a staple of the sport. Like Las Vegas two weeks earlier, Atlanta is one of the intermediate tracks that hosts twice a year.
However, this particular Atlanta race is 500 miles as opposed to the more common 400-mile events. Thus, it shapes up as a test of how well the teams (and NASCAR, for that matter) manage their tires and incorporate what they've learned in the first month in longer races and on intermediate tracks.
What's key here is that the Cup Series doesn't return to an intermediate track until Darlington on May 8, which begins a stretch of five in two months. So, teams that misfire in Las Vegas and Atlanta have time get themselves righted, but they'll also be worrying about what'll happen if they can't get it right.
Atlanta marked the first of Ryan Blaney's three victories in a breakout 2021 season. The Next Gen rollout hinders momentum following six top-10 showings in the 2021 playoffs, but Blaney has a right to feel confident. If he's driving well at the start of the year, he could put Atlanta in his win column again.
April 9: Martinsville is a different extreme in the 2022 NASCAR Cup Series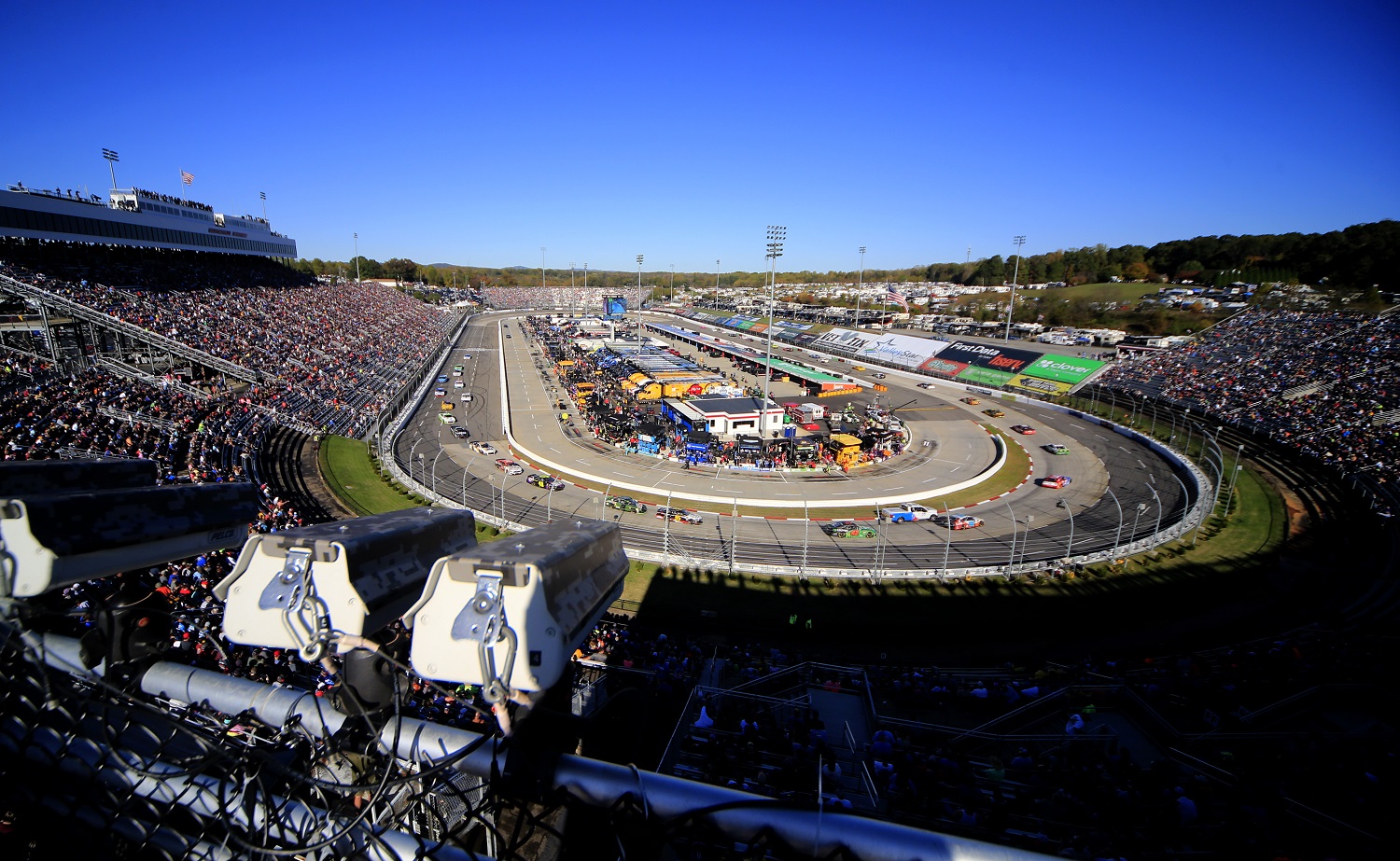 The short tracks are where the action is, and the half-mile layout at Martinsville is low-speed but high wear-and-tear. Drivers come straight from Richmond, so this will be another case of seeing how well their teams adjust based upon what they just learned.
Year 2 of the great Bristol experiment follows immediately afterward and will be fun once again. But racing on dirt is an anomaly that will be even less useful in the learning process than the Busch Clash at the Los Angeles Coliseum. That's a shame, because the Bristol asphalt date is the first playoff elimination race.
Martin Truex Jr. loves "Martin's ville": three victories since 2019 and 11 top-10 finishes since 2015. And, oh yeah, he has also triumphed three times at Richmond since 2019.
June 12: Sonoma is the road race that bears watching
NASCAR has gone heavy on road courses for the second straight year, and Sonoma and Watkins Glen possess long Cup Series histories.
The Circuit of the Americas at the end of March will be the first race away from the ovals, but Sonoma will be more relevant because of the number of drivers who've raced there at least half a dozen times. No one driver will be the bell weather, but observers will take it as a red flag for road courses in general for those who struggle after traditionally doing well at Sonoma.
Martin Truex Jr. owns three wins there, and the road-course aces will be in the hunt, as usual. It's worth remembering the Sonoma was part of the three-race, midseason winning streak that launched Kyle Larson's phenomenal second half of the season that included three victories on road layouts.
In general, observers may be tempted to look at Larson and his 10-win season as the way to gauge the first season of Next Gen racing. Given Larson's knack for driving just about any kind of car anywhere, eyeing veterans like Kyle Busch or Truex might be a better indicator of how the Next Gen car affects the action in 2022.
All stats courtesy of Racing Reference.