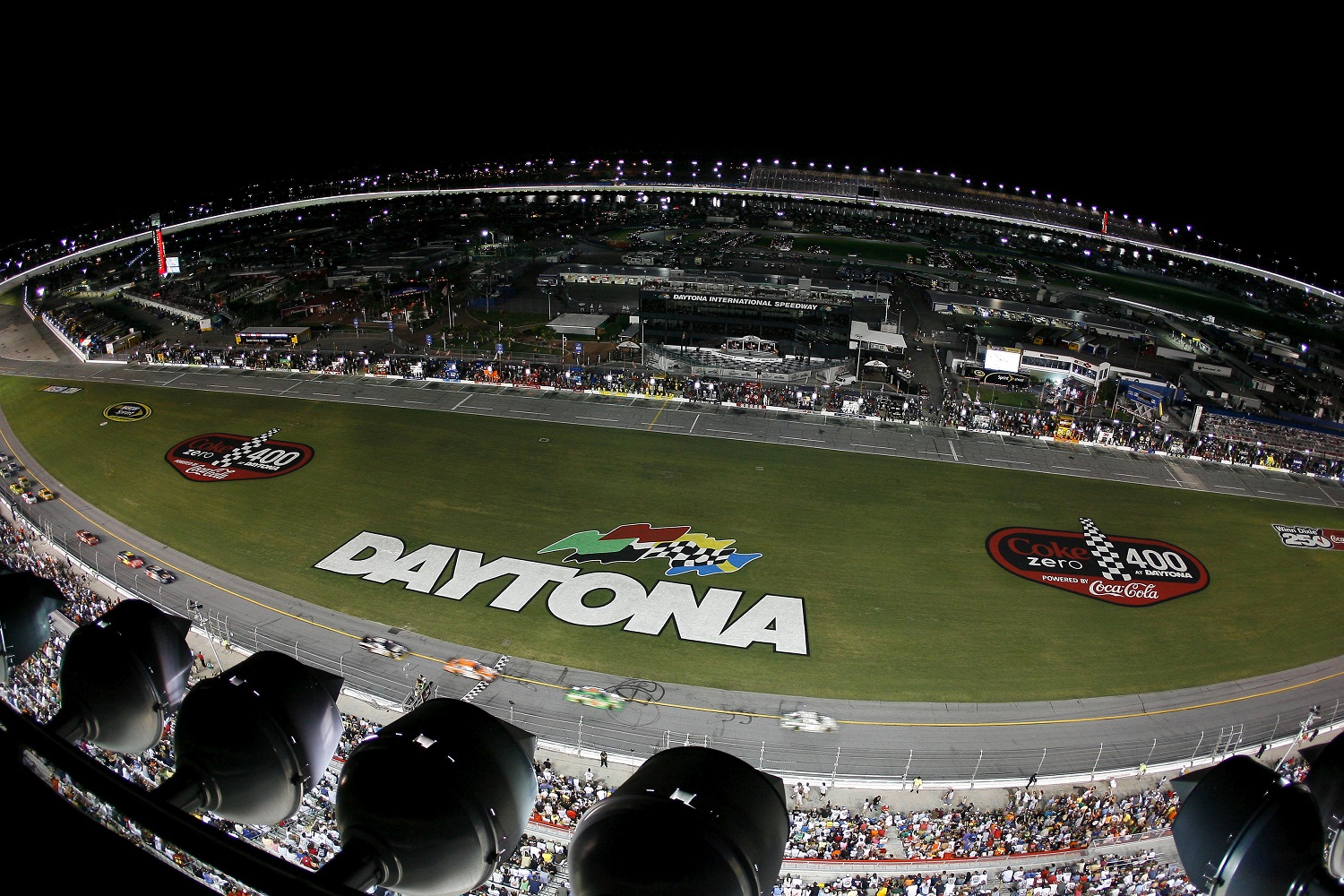 Daytona Speedweeks: A Guide to the Kickoff to the NASCAR Cup Series Season
The countdown to the traditional Daytona Speedweeks is on. The action kicks off on Feb. 15 with a pair of NASCAR Cup Series practices and concludes five days later with the Daytona 500.
There's a simple difference between the Busch Light Clash and Daytona Speedweeks, both of which stake a claim as the start of the NASCAR Cup Series season.
The Clash is drivers' version of a high school class reunion. It's a chance to get together with the old gang, though everyone wonders why the class secretary picked an out-of-the-way restaurant with expensive food, inconvenient parking, and a couple of drunks hanging out in the bar who may or may not have been part of the graduating class. Everyone throws a couple of bucks into the raffle, but going home without the 28-inch flatscreen isn't a deal-killer.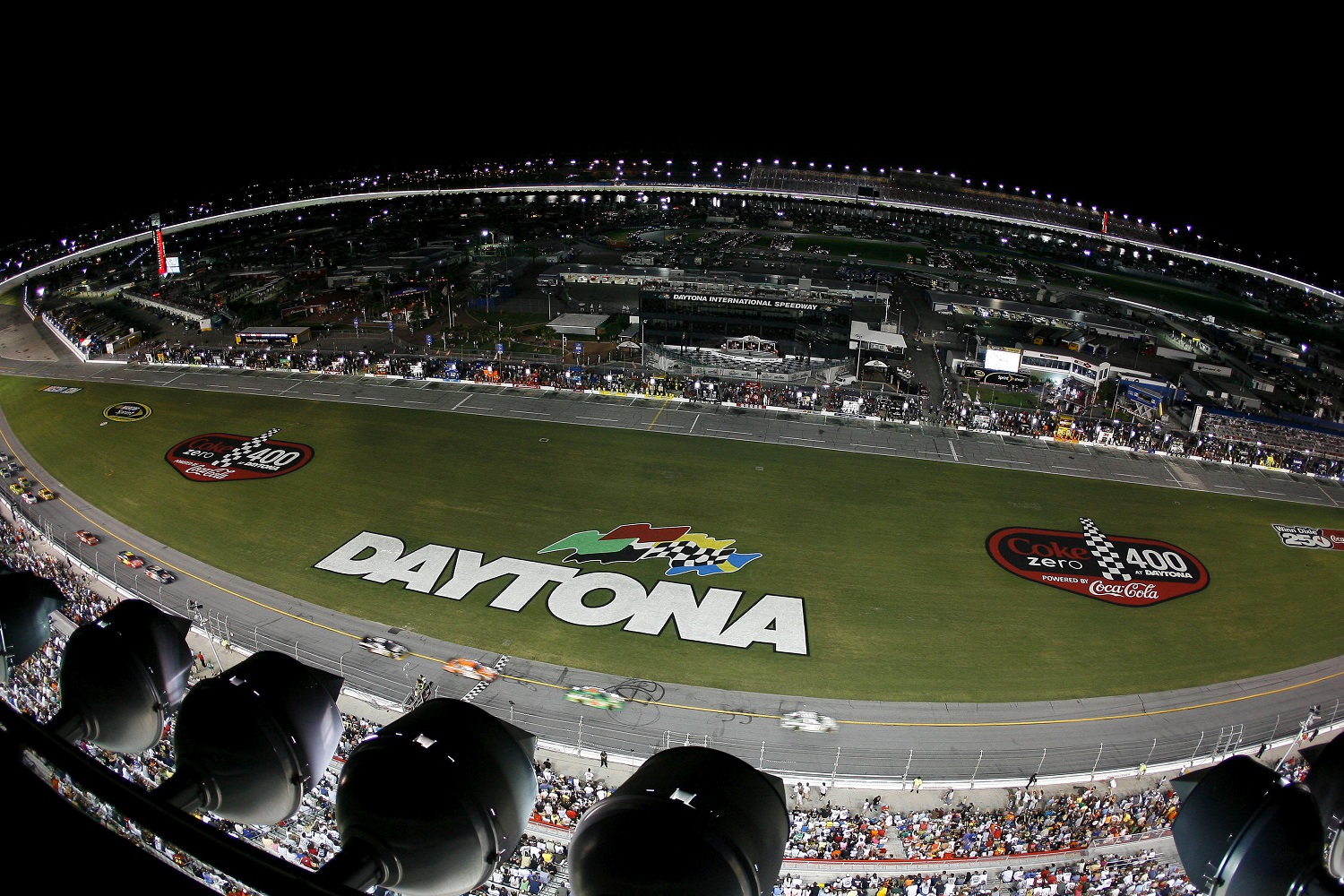 On the other hand, Speedweeks is a homecoming weekend that seemingly goes on forever, for which the participants are grateful. There's a fair amount of partying and frivolity as people reconnect after some time away from the old place, but there are always guys who are all business. They're there to do make deals and money.
Of the two events atop the NASCAR Cup Series schedule, it's Speedweeks that matters most, and the countdown is on for the Feb. 15, 2022, start of the action with a pair of 50-minute practices. It will mark the first opportunity for many fans to see the Next Gen cars running wide open and dressed out in their new paint schemes.
While it's true that racing begins Feb. 6 with the Busch Light Clash, what fans see in that exhibition (it's not a points race) figures to be a questionable representation of racing. Even with the final field cut to a more manageable 23 cars, paving over the Los Angeles Memorial Coliseum field with a quarter-mile asphalt track banked 2.5 degrees throughout isn't conducive to real racing. And with the pits relegated to an area outside the stadium, drivers cutting a tire a few laps into the 37.5-mile race, a likelihood with cars running in such close confines, might as well call it a day.
On the other hand, Daytona Speedweeks is six glorious days culminating in the Daytona 500, the first points race of the season and one normally full of fireworks.
Here's the rundown on the schedule accommodating six races across four divisions (all times ET):
Tuesday, Feb. 15:
5:05-5:55 p.m.: First practice for NASCAR Cup Series teams.
6:35-7:25 p.m.: Second practice for NASCAR Cup Series teams.
Wednesday, Feb. 16:
8:05 p.m.: NASCAR Cup Series qualifying (two rounds).
Thursday, Feb. 17:
4:35-5:25 p.m.: Practice for NASCAR Camping World Truck Series.
5:30-6:20 p.m.: Practice for ARCA Racing Series.
7 and 9 p.m.: NASCAR Cup Series Duels (two 150-mile races).
Friday, Feb. 18:
1:30 p.m.: ARCA Racing Series qualifying.
3 p.m.: NASCAR Camping World Truck Series qualifying.
4:35-5:25 p.m.: First practice for NASCAR Xfinity Series.
6-6:50 p.m.: Third practice for NASCAR Cup Series.
7:30 p.m.: NASCAR Camping World Truck Series NextEra Energy 250.
Saturday, Feb. 19:
10:30-11:20 a.m.: Final practice for NASCAR Cup Series.
11:35 a.m.: NASCAR Xfinity Series qualifying.
1:30 p.m.: ARCA Lucas Oil 200.
5 p.m.: NASCAR Xfinity Series "Beef, It's What's For Dinner 300."
Sunday, Feb. 20
2:30 p.m.: NASCAR Cup Series Daytona 500 (200 laps)
Michael McDowell is the defending champion of the Daytona 500, Austin Cindric won the 2021 Xfinity opener at Daytona, and Ben Rhodes started the truck series season with a trip to victory lane.
By the way, Daytona International Speedway officials have announced that grandstand admission tickets and RV parking for the Daytona 500 officially sold out more than a month ahead of the Daytona Speedweeks opener.
Like Sportscasting on Facebook. Follow us on Twitter @sportscasting19.