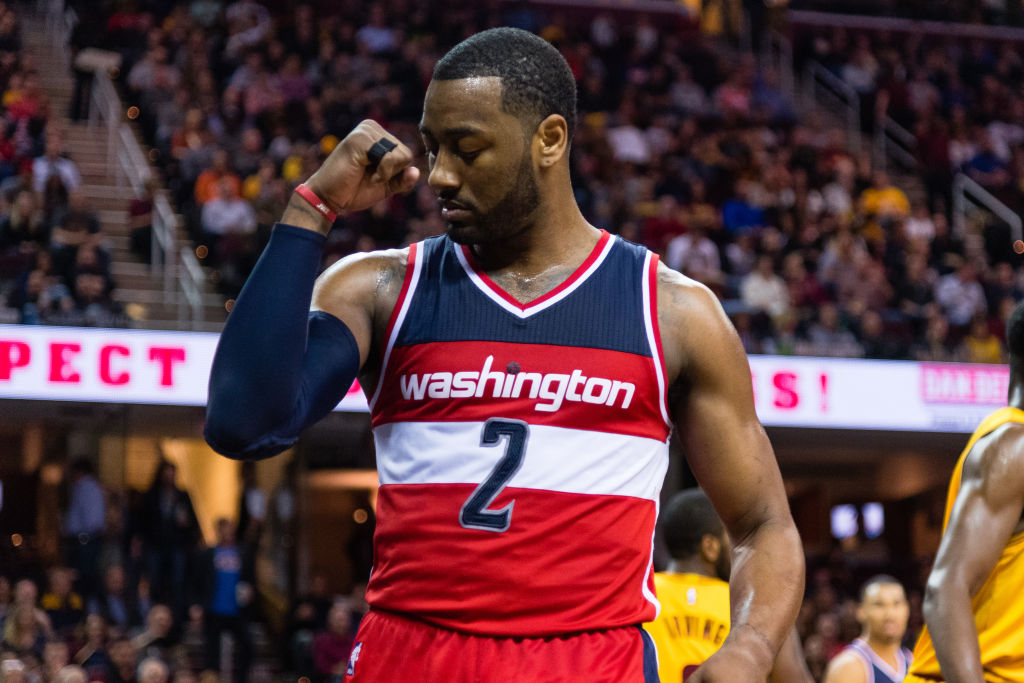 John Wall Made $38.2M This Year, Never Touched a Basketball and Said He 'Deserved' His Contract
Washington Wizards all-star point guard John Wall made $38.2 million this year and never picked up a basketball.
Injuries can never be predicted when it comes to signing contracts. Deals and extensions can be hampered by injury history, but in John Wall's case, he had missed just eight games in the previous three seasons before inking his max deal. In the summer of 2017, Wall signed a four-year extension worth $171 million guaranteed with the Washington Wizards. Since that signing, Wall has played in 73 games before sitting out the entire 2019-20 season with yet another injury.
John Wall is a superstar
Jon Wall was the first player taken in the 2010 NBA draft by the Washington Wizards. The 6-foot-4 point guard was taken after playing one year at Kentucky where he was the SEC Player of the Year and consensus All-American. He averaged 16.6 points and 6.5 assists per game for the Wildcats.
With the Wizards, Wall has been spectacular. Prior to his injuries, Wall was a five-time NBA All-Star. For three straight years beginning with the 2014-15 season, Wall averaged a double-double for the season in points and assists. For his career, Wall has averaged 19 points and 9.2 assists.
Wall's best season came during the 2016-17 season when he played in 78 games and averaged 36.4 minutes per contest. He averaged 23.1 points and 10.7 assists – both career-highs – while collecting 4.2 rebounds per game. After that season, Wall was signed to a four-year supermax contract by the Wizards.
John Wall's massive contract
During the summer of 2017, John Wall inked his four-year deal worth $171,131,520, according to spotrac.com. The contract was guaranteed and had an average salary of $42,782,880. The extension began during the 2019-20 season where Wall missed the entire season. In that first year, he made $38,199,000 without picking up a basketball.
Wall initially had season-ending surgery on his left heel in January of 2019. He then developed an infection from the incision of that surgery. Wall then ruptured his Achilles tendon during a fall at his house and was expected to miss at least 12 months. Wall has not played in an NBA game since Dec. 29, 2018.
His contract calls for him to make $41,254,920 next season and then $44,310,840 during the 2021-22 season. In the final year of his deal, Wall is scheduled to make $47,366,760.
Wall has been criticized for his contract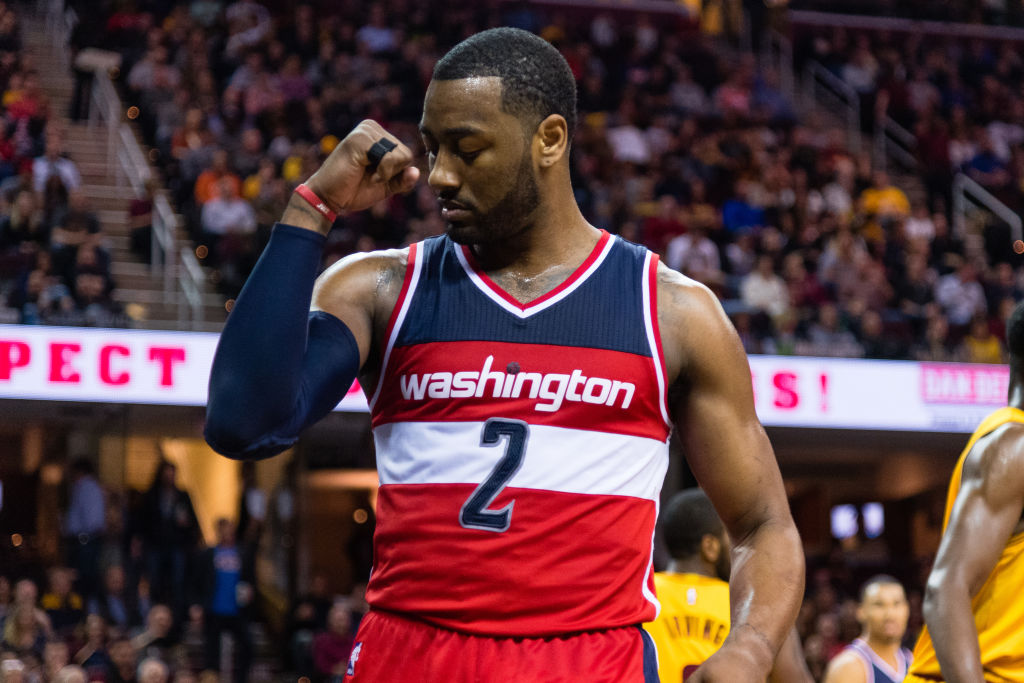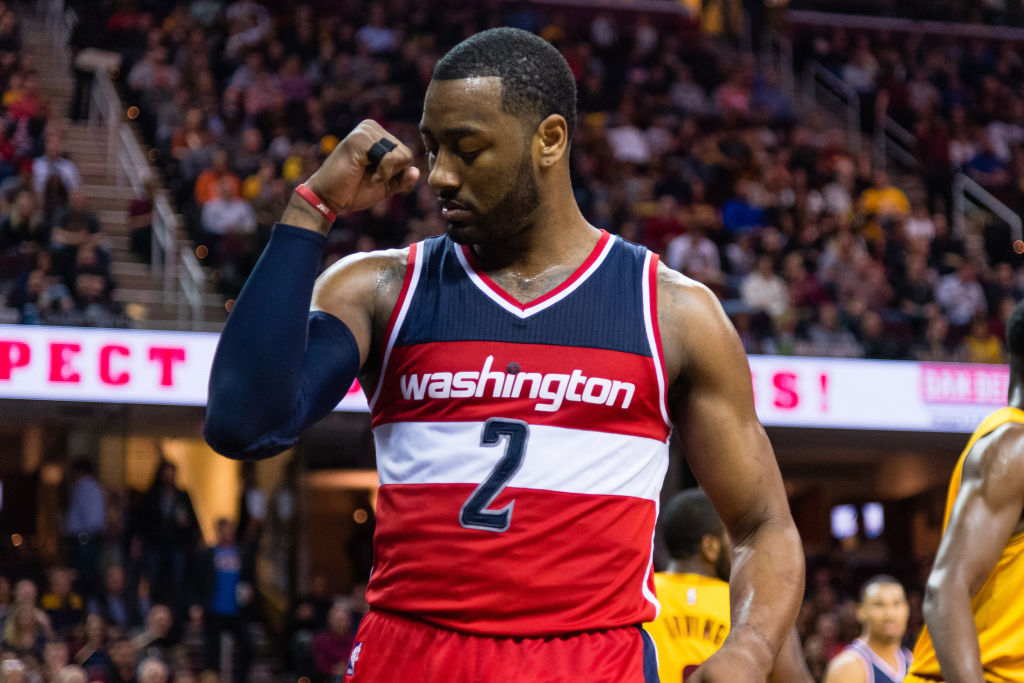 John Wall has taken his share of heat for the contract extension. When it was signed, he was clearly one of the top point guards in the NBA with no significant history of being injured. He was the face of the Washington Wizards franchise. His recent injuries, however, have prevented him from getting on the basketball court for a year and a half. Meanwhile, he has beefed up his checkbook by collecting some serious money as some critics said he has the worst contract in NBA history.
"The only thing I questioned was 'the worst contract in NBA history,'" Wall said in Sports Illustrated. "That was my lowest point because I was like do I really deserve this money? Did I really earn it? I looked back at all the years and all the things I've been through and said yes, I did deserve this, I did earn this. It was never given to me."
Wall is itching to prove his critics and doubters wrong. He wants to dispel the myth that his contract is the worst ever. He is a proud man and can't wait to get back on the court. "To say I have the worst contract in NBA history, that's all I needed," Wall said. "The ones that doubted me on the highest level I don't speak to because I know my game will do the talking when I get back to playing."