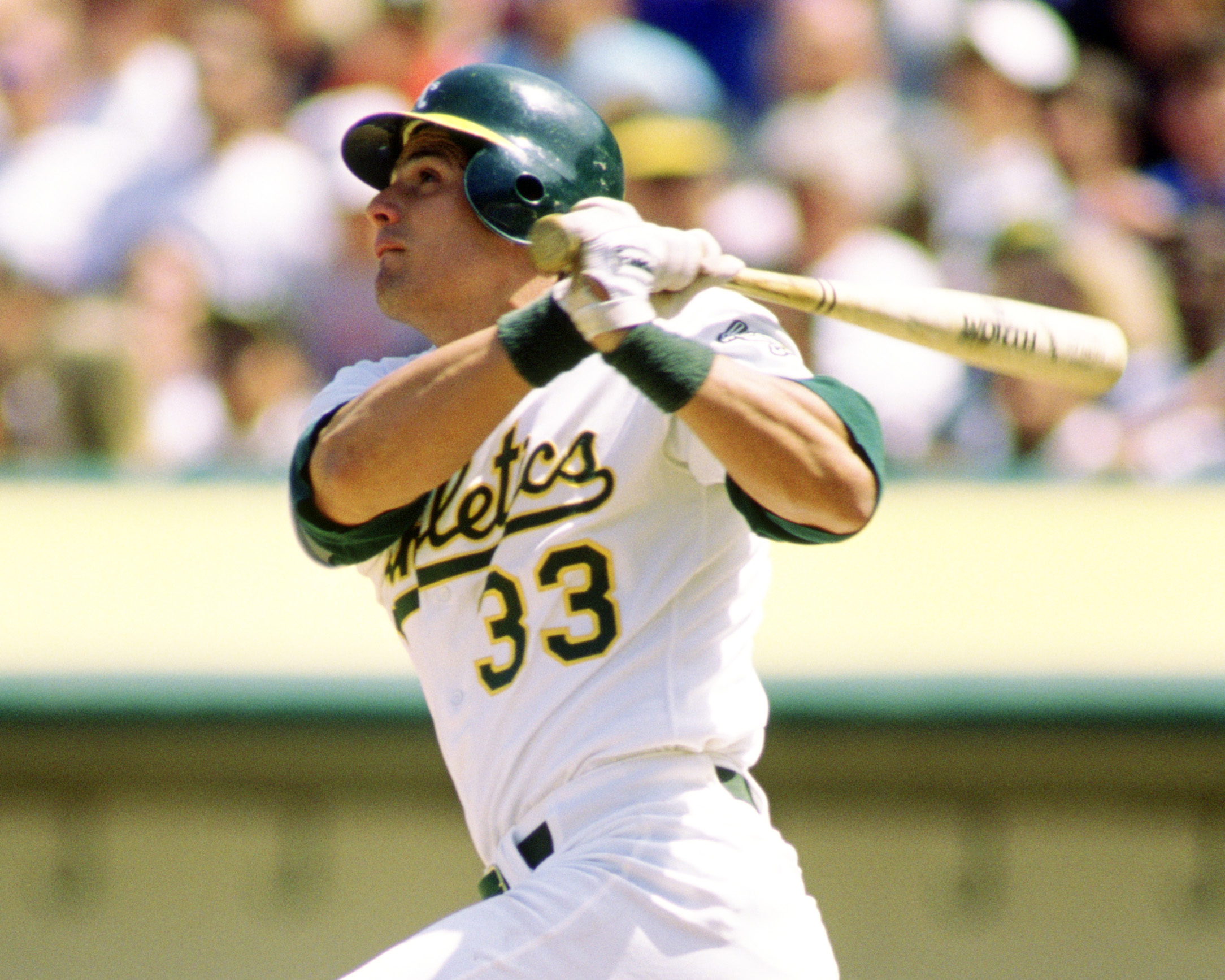 Jose Canseco's Promise to His Dying Mother Triggered His Steroid Use
Jose Canseco fulfilled a promise he made to his dying mother in 1984, even if he had a little bit of help.
Jose Canseco was larger than life when he was one half of the Bash Brothers in the late 1980s and early 90s. Teaming with Mark McGwire, the duo led the Oakland Athletics to three straight World Series appearances with their power. The two were among many in that era caught up in a steroids scandal that rocked baseball. Canseco can attribute his PED usage to a promise he made to his dying mother.
Love him or hate him, Jose Canseco set baseball straight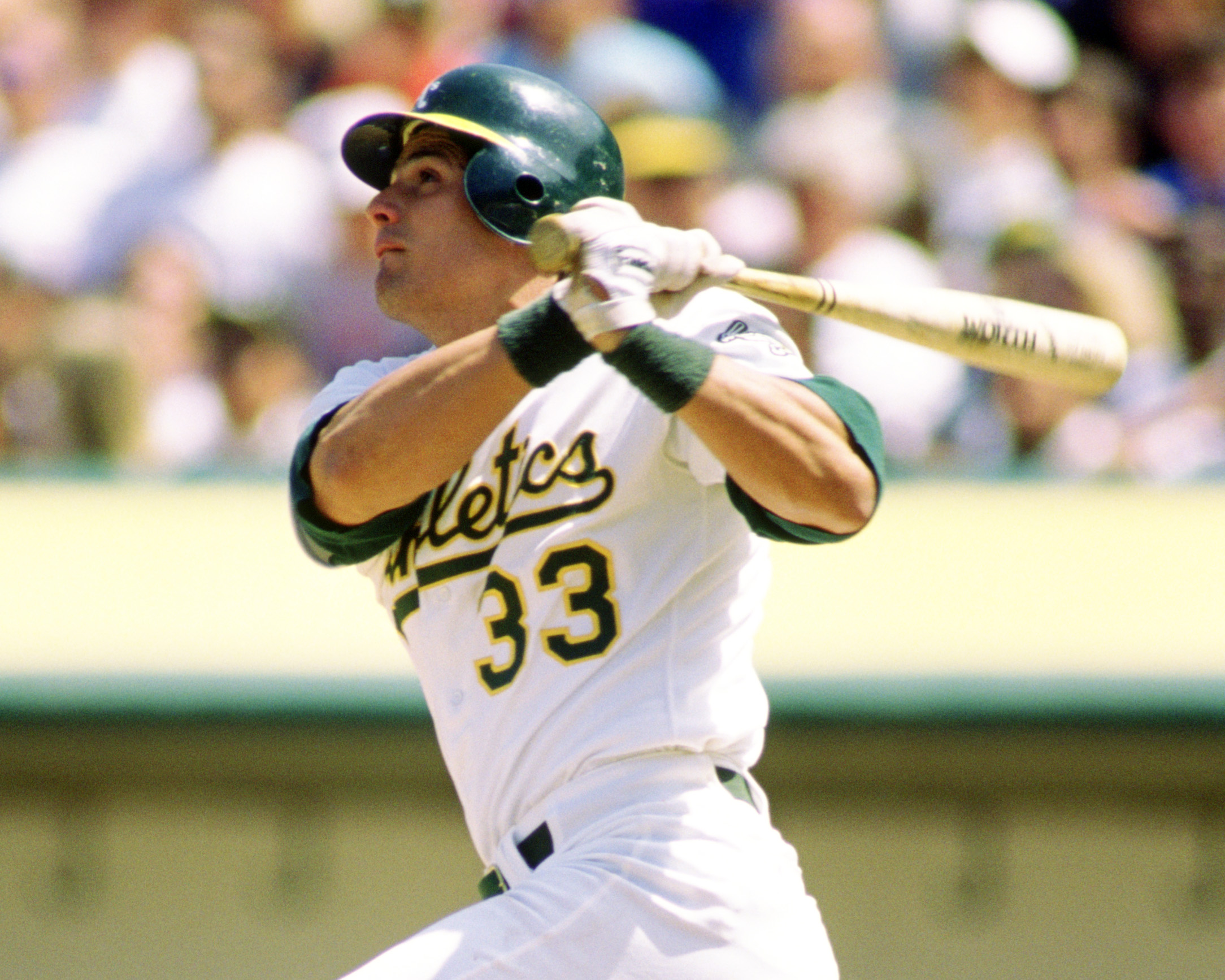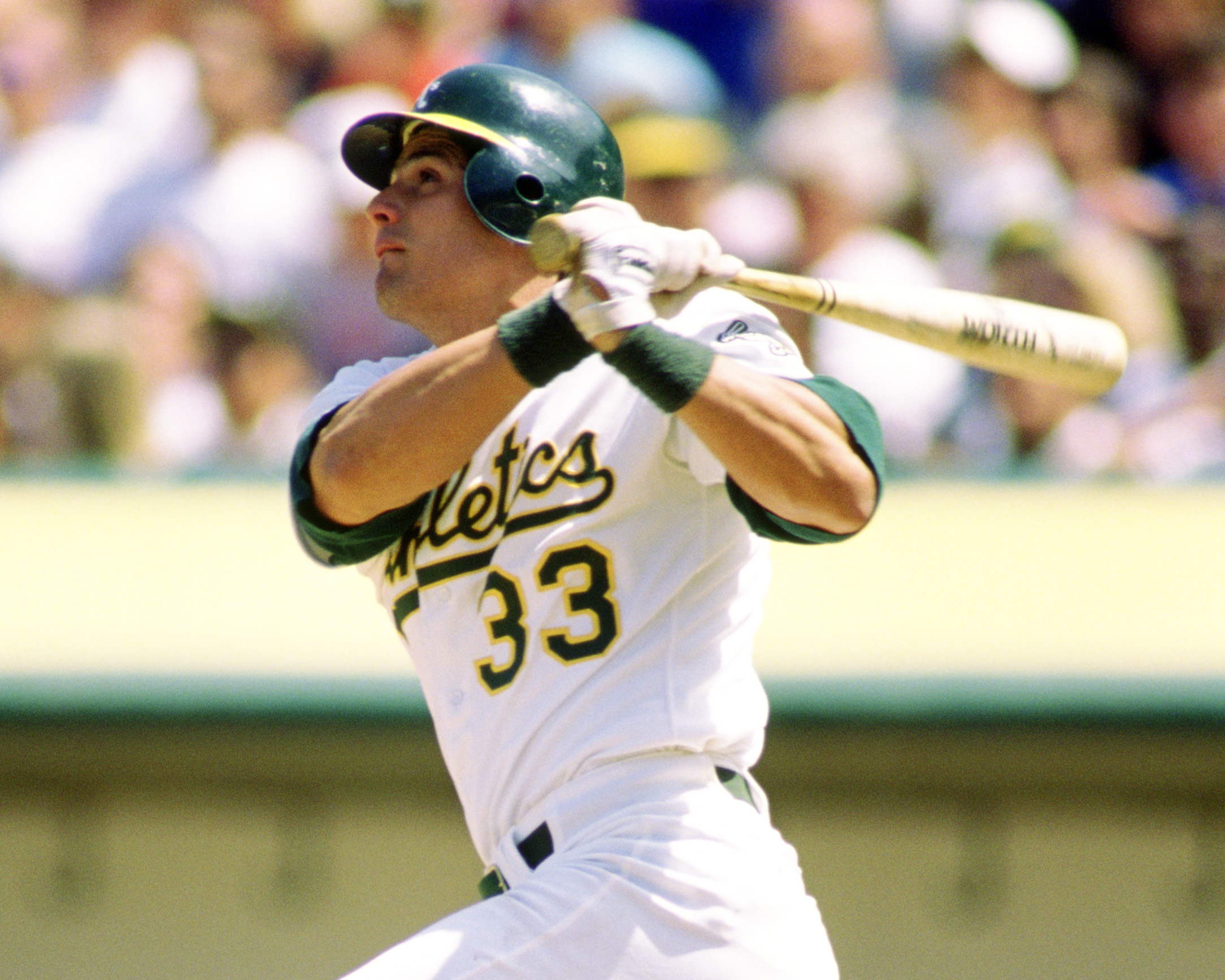 Canseco is labeled both a rat and a hero for a book published in 2005. "Juiced: Wild Times, Rampant 'Roids, Smash Hits & How Baseball Got Big" is his book that claims up to 85% of major league players took steroids. Canseco named former teammates, including McGwire and Rafael Palmeiro, and admitted he injected him.
The book rose to the top of the New York Times bestseller list. Palmeiro vehemently denied using steroids after his name was mentioned. In August of 2005, he was suspended by Major League Baseball after testing positive. At a court hearing, McGwire refused to answer, saying he didn't want to talk about the past. He later admitted to using steroids.
While he didn't make many friends, Canseco did help clean up the sport. While PED suspensions are still happening, it's at a much lower level. His numbers are Hall-of-Fame worthy, but he likely will keep an entire era out of the Hall because of steroid use. Barry Bonds and Roger Clemens would be sure-fire members with their numbers but will probably be excluded because of their ties to steroids.
His promise to his dying mother led to his steroid use
In a recent interview with VladTV, Canseco pointed out when his steroid use began. He said it was because of a promise he made to his mother after she was stricken with a brain aneurysm. It was midseason in 1984 when Canseco's mother passed away while he was working his way up the ladder in the minors. "My mother had never watched me play professional baseball," he said. "She was on her deathbed, already brain dead from a brain aneurysm.
"I promised her right there – something kind of switched to me. The switch went off, and I said, 'Mom, for you I'm going to become the best player in the world.' Right then and there, literally two or three days later, I found steroids."
That promise stuck with Canseco throughout his career. He did what he could do to fulfill it. "I started using PEDs, and I was obsessed, literally obsessed, with becoming the best player in the world."
Canseco went on to become one of the best in Major League Baseball
With the help of those steroids, Canseco went on to become the league's Most Valuable Player in 1988. He led the league in home runs with 42 and drove in a league-high 124 runs. He finished with a .307 batting average and led the Athletics to a berth in the World Series. That season, he also became the first player in MLB history to hit 40 or more home runs while stealing 40 or more bases.
Canseco was a six-time All-Star. He led the A's to a World Series title in 1989. He finished his career with 462 home runs and a .266 batting average.
During that 1988 season, he was the best baseball player in the world. He fulfilled the promise to his mother. Canseco did what he told his mother he would do even if he had a little bit of help.
All stats courtesy of Baseball Reference.