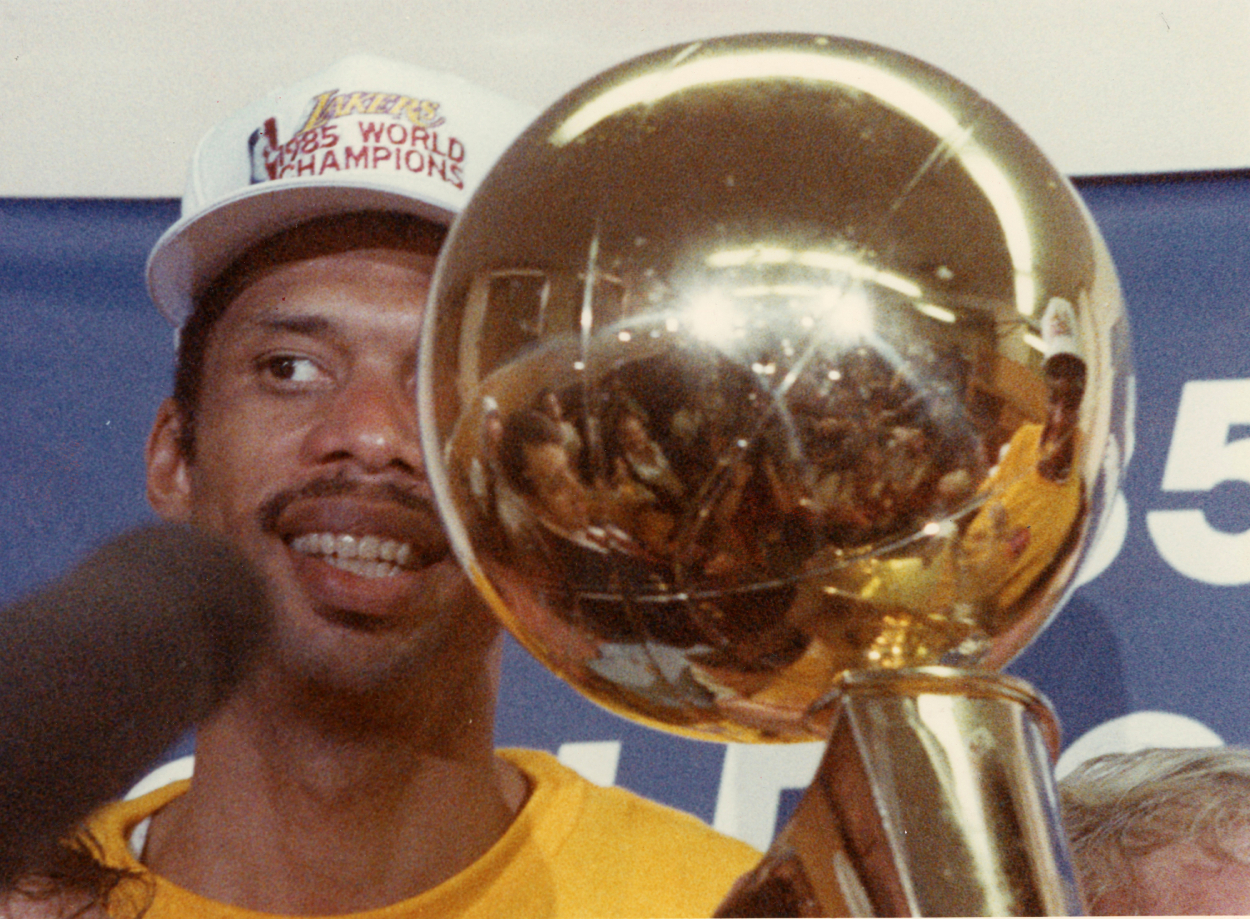 Kareem Abdul-Jabbar Relives Memorial Day Massacre and His Redemption: 'To Have Your Chief Rivals Say You're No Longer Worth the Trouble of Guarding…'
Kareem Abdul-Jabbar recently relived the Memorial Day Massacre and spoke about how he used motivation from the Boston Celtics to bounce back.
The Memorial Day Massacre, an NBA Finals game between the Los Angeles Lakers and Boston Celtics is still talked about. Kareem Abdul-Jabbar and Byron Scott, two key participants on that Lakers team that was trounced in that game, recently reminisced about their 148-114 loss at the Boston Garden.
According to Scott, every player on that Lakers team was embarrassed in that Game 1, but none more than Abdul-Jabbar. After the game, the veteran center heard about how he washed up he was. Those words came from the Celtics, and they didn't sit well with him.
Kareem Abdul-Jabbar had a poor showing in Game 1 of the 1985 NBA Finals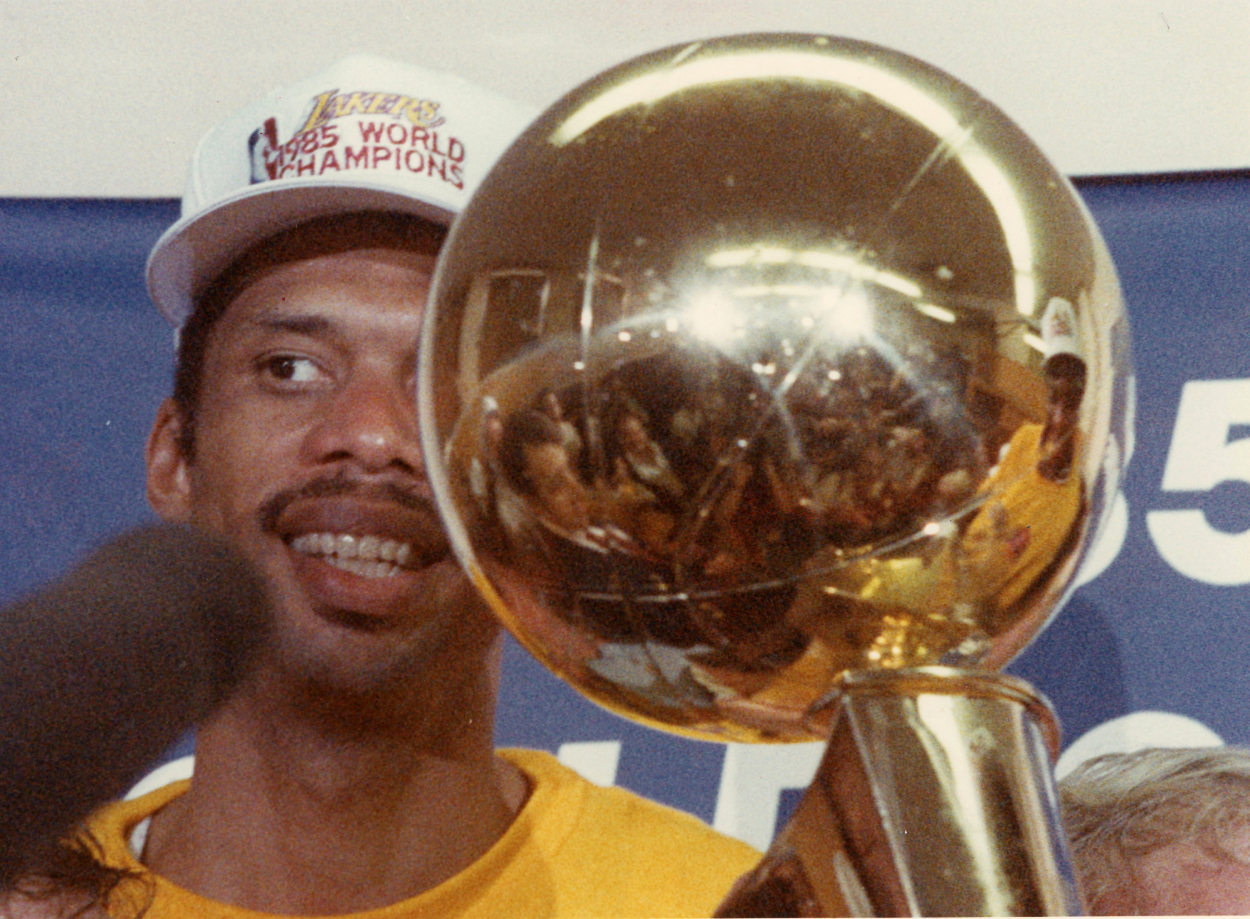 The Lakers were hungry at the start of the 1985 NBA Finals. They felt like they had given away the championship the year before when the Celtics outlasted them in seven games. On Monday, May 27, 1985, they had their chance to set the tone for the series by pulling out a win on the road.
They failed miserably.
The Celtics led by 14 points after one quarter and held a 79-49 halftime lead en route to the 34-point victory. Abdul-Jabbar finished with 12 points and three rebounds in an ugly performance.
"We had practice like it was training camp again," Scott said to Jabbar recently on his Off the Dribble podcast. "(Coach Pat Riley) was just killing us in practice but nobody could complain because we were so pissed off at the way we played, and we were looking so forward to Game 2.
"I don't think anybody looked more forward to it than you because you were hearing all the stuff in the papers being said and written. Red Auerbach was talking 'We can beat the Lakers because we don't have to double-team Kareem Abdul-Jabbar."
Kareem Abdul-Jabbar found motivation from the words of the Boston Celtics
Abdul-Jabbar and the Lakers hoped to use motivation in 1985 after blowing the 1984 NBA Finals. That wasn't the case in the series opener. The Lakers' big man found some added incentive after that lopsided loss.
"You made a statement that they might've thrown dirt on your face a little too soon," Scott said to Abdul-Jabbar. "That really seemed to get you going. From Game 2 on, you were unbelievable. Still, to this day, you're the oldest player ever to win MVP in the Finals at age 37 (actually 38)."
Abdul-Jabbar agreed it was the comments that got him fired up.
"That was motivation," he said. "To have your chief rivals say you're no longer worth the trouble of guarding, you know, I had to do something about that to double-check myself to make sure that wasn't the facts."
Scott said the Lakers rode the Lakers' center the rest of the series. In Game 2, the Lakers stole homecourt advantage when Abdul-Jabbar scored 30 points and pulled down 17 rebounds in a 109-102 win.
"All we did is say let's just jump on the captain's back," Scott said. "You were possessed."
The Lakers went on to defeat the Celtics in six games
Like Abdul-Jabbar, Scott believed Auerbach and the Celtics did some serious damage to themselves by lighting a fire under their captain.
"I'm sure Robert Parish wanted to tell Red Auerbach to shut the hell up for saying they don't need to double-team you," Scott said, "because he had to take the brunt of all that."
"Robert Parish and McHale — hey, McHale was tough," Abdul-Jabbar said, "Tough to guard. We didn't figure it out until we put James (Worthy) on McHale and then let me come and help. I could get to McHale's hook or his jumper over James' shoulder. That kind of messed up their play for when they posted up McHale."
After the Lakers won Game 3, the Celtics reclaimed homecourt advantage with a 107-105 win in LA in Game 4. Abdul-Jabbar took control in Game 5, leading all scorers with 36 points in a 120-111 Lakers win. In Game 6, he led the Lakers with 29 points as they closed out the series with a 111-100 win on the road.
"After that (Game 1), we were all so focused," Scott said. "It was beautiful to be a part of, that's for sure."