Kareem Abdul-Jabbar Underrated? Magic Johnson Emphatically Says So
For 38 years, Kareem Abdul-Jabbar was the NBA's all-time leading scorer. He's a six-time MVP, a six-time NBA champion, and a 19-time All-Star. Is there any way in the world Abdul-Jabbar can be considered underrated? Former teammate and Naismith Memorial Basketball Hall of Famer Magic Johnson firmly believes that is the case.
Kareem Abdul-Jabbar is a top-five player in NBA history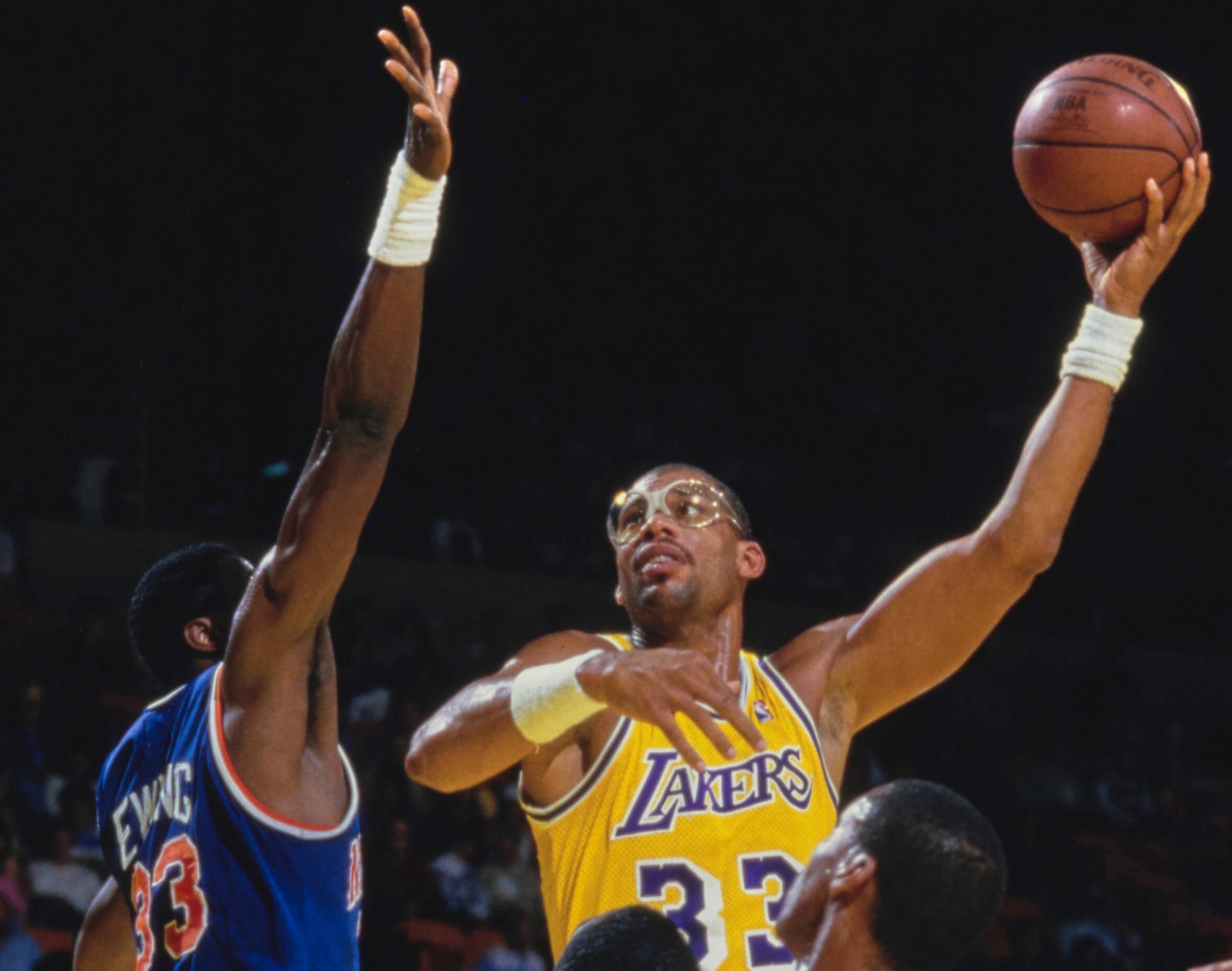 These days, it's usually Michael Jordan and LeBron James who are at the top of the list when deciding who's the NBA GOAT. James just surpassed Abdul-Jabbar as the game's all-time leading scorer. After those two, Abdul-Jabbar usually finds his way into the top five, while others such as Bill Russell, Wilt Chamberlain, Larry Bird, Magic Johnson, and Kobe Bryant are always in the mix.
An argument for Abdul-Jabbar being No. 1 is not far-fetched. His six championships have him tied with Jordan and are two more than what James has earned. The Los Angeles Lakers legend has one more MVP award than Jordan and two more than James.
Abdul-Jabbar won two scoring titles and was the NBA's top shot-blocker for four seasons. He was the master of the skyhook, a shot that was nearly impossible to block. For his career, Abdul-Jabbar averaged 24.6 points, many coming from that patented shot.
Abdul-Jabbar also averaged 11.5 rebounds. The 7-foot-2 center pulled down better than 16 rebounds per game in four of his first seven seasons in the league. He led the NBA in rebounding (16.9) during the 1975-76 season. There wasn't much the big fella couldn't do.
Magic Johnson believes Abdul-Jabbar is underrated
Johnson was a recent guest on the Dan Patrick Show. During the early portion of the interview, Patrick simply asked if Johnson thought it was possible his former teammate was underrated.
"Oh, for sure," Johnson said without hesitation. "We have to remember that Kareem is the most-decorated winner in basketball history. There's nobody that has his resume, right? From high school on, there's nobody.
"Think about everything he did. He won almost every state championship in high school. He won every national championship in college and was college player of the year every single year, and he would've won four if freshmen were allowed to play at that time.
"When I think about his full resume, there's no greater winner — probably him and Bill Russell would be the two dudes who would've had the most-decorated careers in terms of winning."
If James is mentioned before Abdul-Jabbar, as he is in many cases, then Abdul-Jabbar is certainly underrated. Yes, James just broke his all-time scoring mark, but Abdul-Jabbar has more championships, more MVPs, and didn't have to recruit his own players to form superteams.
Abdul-Jabbar has certainly gotten his share of well-deserved credit from his Hall of Fame career, but if he's not a given as a top-five player of all time, then he's most certainly underrated.