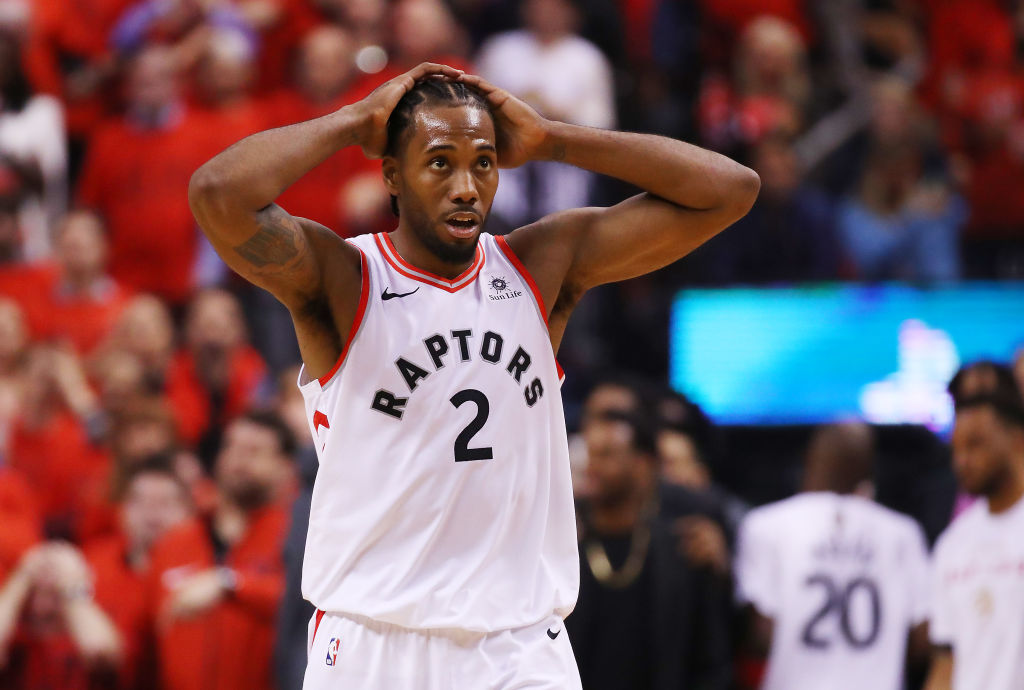 The Ways Kawhi Leonard is Different From Every Other NBA Superstar
Kawhi Leonard marches to the beat of a different drum, and there are several ways he isn't like any of the superstar players in today's NBA.
Kawhi Leonard and the Toronto Raptors are one win away from bringing the franchise its first NBA championship. The Raptors previously had a ceiling of making the Eastern Conference finals, but they could never get over the LeBron James hump. Once James headed to Los Angeles, it opened up all the other major contenders in the conference to earn a trip to the finals.

Toronto Raptors general manager Masai Ujiri rolled the dice when trading for a player who is coming off of a major injury and one year left on his contract, but it was a risk worth taking. Leonard probably deserved to be an MVP candidate this season, and he is well on his way to earning his second NBA Finals MVP award. He put Toronto on his back during the NBA playoffs as it dealt with inconsistent play from Kyle Lowry and the role players littered throughout the Raptors bench.

Kawhi Leonard marches to the beat of a different drum, and he isn't like any of the superstar players in today's NBA. We will look at the ways Leonard is different from other players and what we expect to happen this offseason.

Who needs fame?
A lot of today's NBA superstars have been in the spotlight since they were in junior high school. That spotlight, along with the growing presence of social media, makes many players look for attention and adulation at every turn. Leonard isn't one of them.

He was a lightly recruited player coming out of high school, but he made a name for himself at San Diego State. His game started to develop on both ends of the floor, and he was a first-round draft pick. The Indiana Pacers selected him, but they traded his rights to the San Antonio Spurs. He quickly became a force to be reckoned with and battled LeBron James and the Miami Heat defense during the NBA Finals in 2013 and 2014.

When Leonard had his introductory press conference with the Toronto Raptors, you could hear the amazement and shock from fans as they heard him laugh on record for the first time.

Whenever he sits down for interviews, he is straightforward and direct with his answers. Leonard's demeanor is brutally honest and can give direct insight into what fans need to know about the state of himself and the team.

Kawhi Leonard loves being a defensive stopper
Another way Leonard sets himself apart from the likes of Stephen Curry and LeBron James is the way he plays defense every night. That is to say, he actually plays defense.

Curry has never been viewed as a defensive stopper. It's the one major weakness of his game. James focused on his offensive game this season and didn't play much defense at all.
You don't have to worry about that with Kawhi Leonard. In eight pro seasons, he made the All-Defensive team five times, and he has five seasons with 100 or more steals. He is still only 26 years old and is just entering his prime. Leonard could be an excellent perimeter defender for the next six or seven years and not miss a beat at the other end of the floor.

A small entourage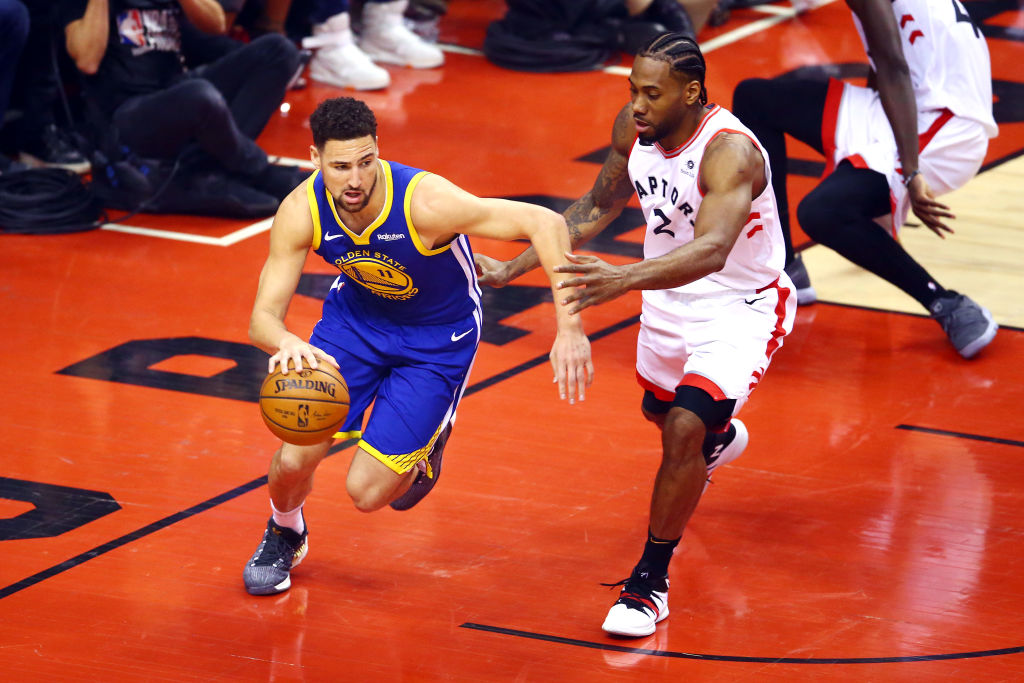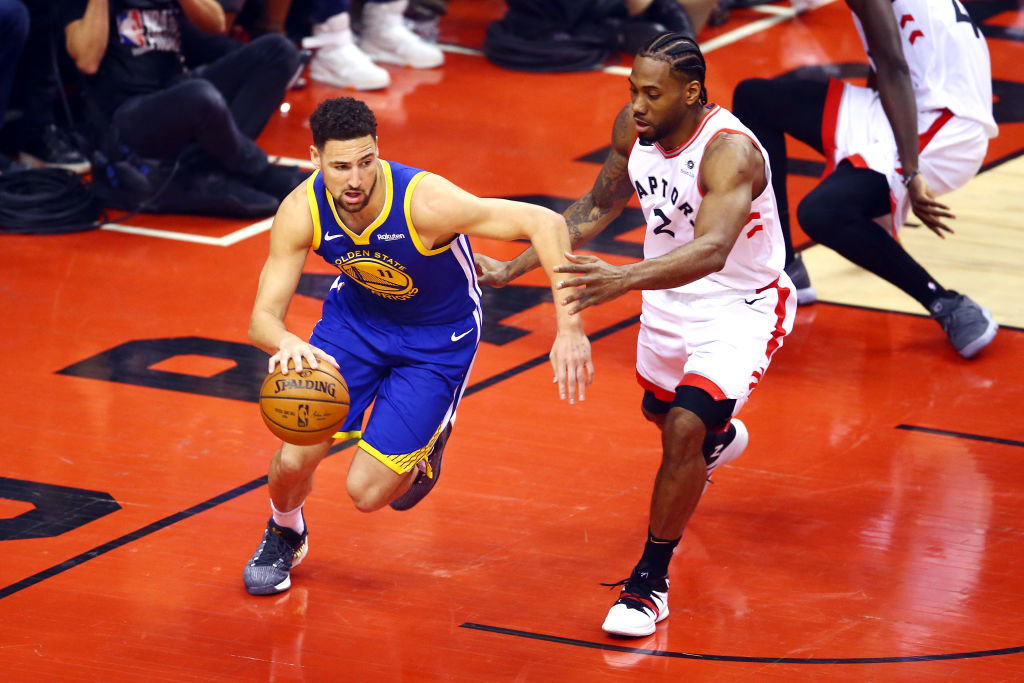 Leonard isn't influenced by his entourage. He barely even has an entourage, unlike some NBA stars who dole out money to hangers-on. The media can speculate on how things went wrong at the end of his time in San Antonio, but outside of him wanting a second opinion on his quad injury, Leonard has never let anyone from his inner circle affect his decision-making process.

He could have decided to resign with the Spurs and earn a supermax deal worth more than $200 million, but instead, he gambled on requesting a trade to another team. Although he is going to lose out with his next contract, he will be rewarded handsomely in two seasons. That is why we think Leonard will re-sign with the Raptors for two years and then cash in when it's time for him to sign his last big long-term deal in the middle of his prime.

What do you think of Leonard's demeanor?
As we just discussed, Kawhi Leonard isn't like most NBA superstars. He actually plays hard on the defensive end, which many star players can't say. His inner-circle confidants don't influence his decision-making. Unlike LeBron James, he's not built to be in front of the cameras all the time. Despite that, he remains one of the best players in the game, and he stands to be well-paid in the not-too-distant future.