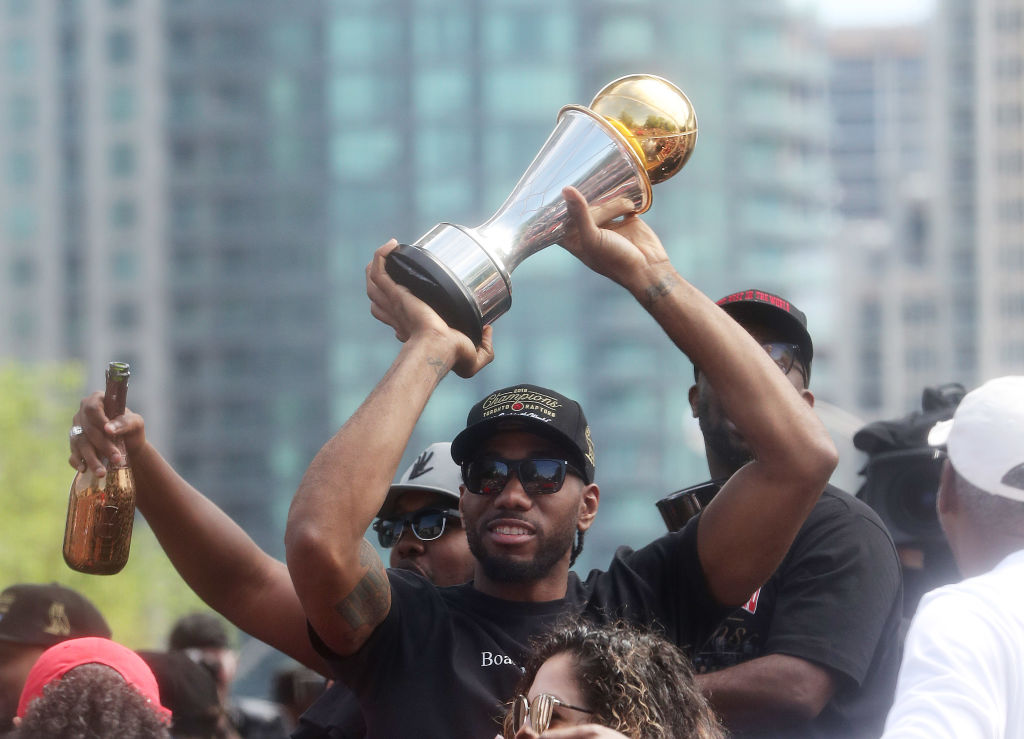 Did Kawhi Leonard Really Deserve to be Named NBA Finals MVP?
Kawhi Leonard won the 2019 NBA Finals MVP award after leading Toronto to its first title, but did he really deserve the award?
When Kawhi Leonard was traded from the San Antonio Spurs to the Toronto Raptors before the start of the season, he had one goal in mind: to win a championship. After a season where his schedule was managed to play roughly 66 games for the season, Leonard did just that.

He lifted Toronto on his back and took down the two-time defending champion Golden State Warriors. Leonard was named the NBA Finals MVP after averaging 29 points and nine rebounds during the series.
He was just the third player in league history to win the NBA Finals MVP award on two different teams, joining Kareem Abdul-Jabbar and LeBron James as the only other players to do it.

However, some may ask if Kawhi Leonard deserved the award, or if there are other players more deserving of it? Today we will make a case for a few other players who could have walked away with the award that would not have sparked much controversy.

Making a case for Pascal Siakam
Pascal Siakam won the NBA's Most Improved Player award after taking the league by storm during the regular season. He averaged 19 points and 10 rebounds per game, and he was one of the focal points of the Raptors' offense during their run to the championship. Against the Warriors he averaged 19 points and seven rebounds per game. 

We aren't sure how good Siakam will be next year without Kawhi Leonard on the team if the latter player opts out to test free agency, but we are very confident that he could turn into a legit No. 1 scorer.

NBA Finals MVP in a loss?
When you look at all the great NBA Finals series that we have seen there has only been one player who won the Finals MVP trophy in a losing effort. Jerry West did it in 1969 against the Boston Celtics. During that series, he averaged 44 points per game, including a 40 point triple-double in the Lakers' Game 7 loss to Boston.

The 2019 Finals series also produced two players who could have taken home the award in a losing effort, including a two-time MVP and another two-time Defensive Player of the Year.

A case for Stephen Curry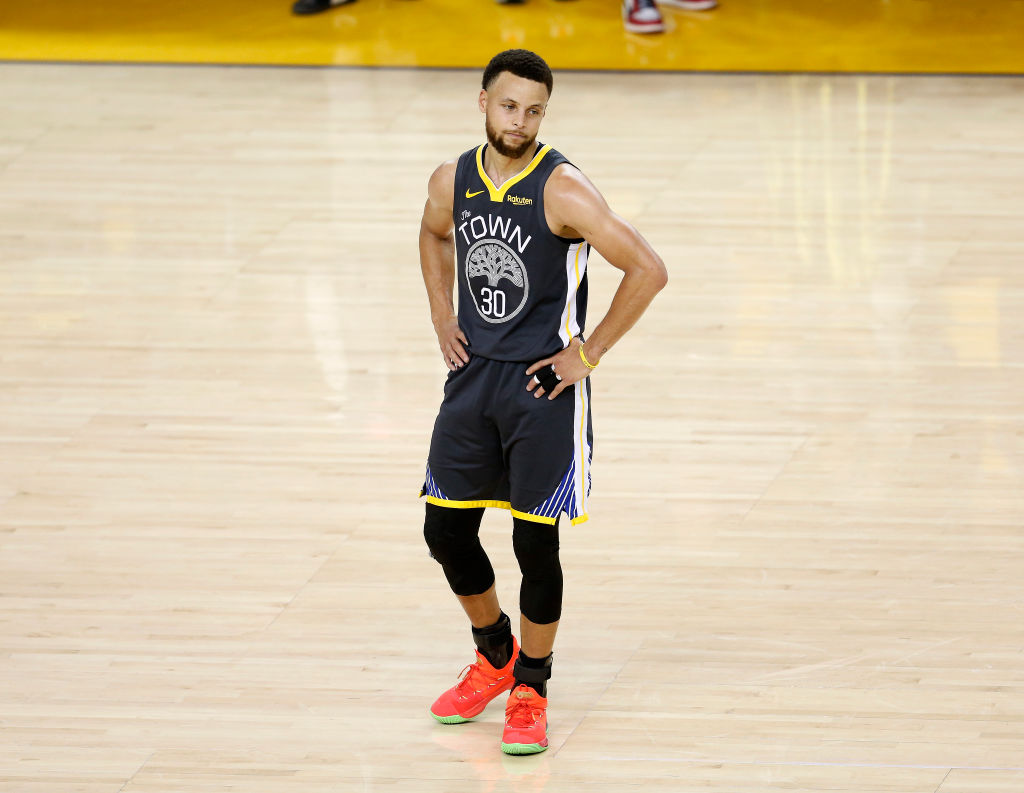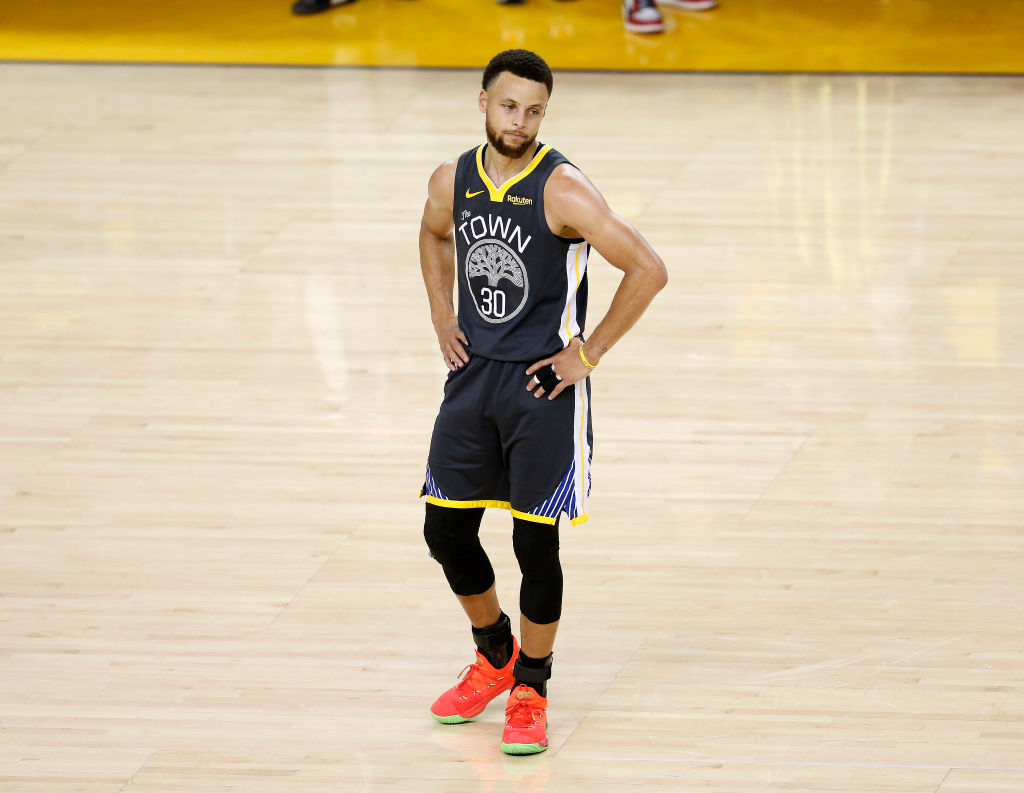 You start off with Stephen Curry, who still does not have an NBA Finals MVP trophy on his resume. This could have been Curry's year had the Warriors taken care of business, as Kevin Durant would not have been available to steal away some of the votes. Curry put up a valiant effort as he averaged over 30 points per game in the series, including a 47-point effort in Game 3.
You have to give Curry some credit for fighting through the weird defenses thrown at him, which included box and one and triangle and two zone defenses. The Warriors could look drastically different next season, but if they contend for the Finals and win it all, Curry will be the main reason.

A case for Draymond Green
You can never doubt Draymond Green's effort. His Game 6 performance in the 2019 Finals series could be viewed similar to Jerry West's against the Celtics. Green tallied 11 points, 19 rebounds, and 13 assists in the Warriors' four-point loss. Green is confident that the Warriors will be back in title contention next year, even with the slew of injuries on the roster, and you can't help but appreciate his performance against the Raptors. 

Kawhi Leonard deserved it
Do you think Kawhi Leonard should've walked away with the NBA Finals MVP trophy? Though you can make a compelling case for the Warriors Stephen Curry and Draymond Green, or the Raptors' Pascal Siakam (or Fred Van Vleet), you have to admit that Leonard deserved to win his second MVP.