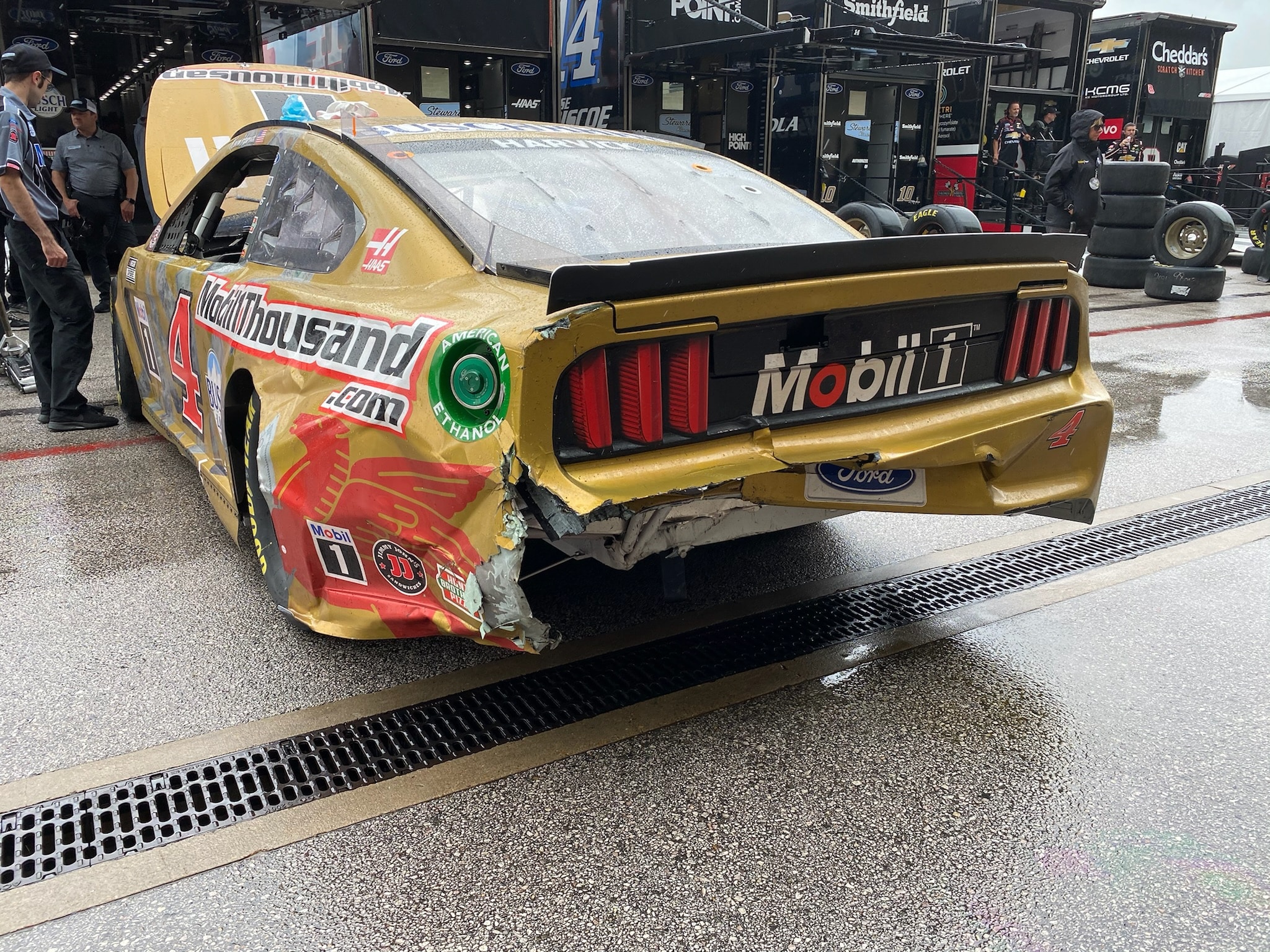 Kevin Harvick Has Gone Ballistic in Past About NASCAR's New Addition for Cup Series Racing in 2023
Kevin Harvick has been outspoken about NASCAR's decisions in the past. In 2021, he went ballistic for the organization's decision making on a subject that will be implemented at more races in 2023.
Kevin Harvick and the rest of the Cup Series competitors had to make a major adjustment in 2022, racing the completely new Next Gen car. It worked out for the Stewart-Haas Racing driver as he ended his 65-race winless streak with a couple of back-to-back wins and a berth in the playoffs. 
Harvick also made headlines for his voice. The 47-year-old driver was outspoken throughout the year on multiple issues with the new car. Based on the veteran's willingness to share his thoughts, it wouldn't be surprising to hear from him before the start of the 2023 season about NASCAR's latest decision to run races in wet conditions on short tracks. If you'll recall, Happy wasn't too happy the last time Cup drivers perilously tried to make laps in the rain at Circuit of the Americas. 
Kevin Harvick outspoken after 2021 race at COTA
Flashback to early in the 2021 NASCAR season and the first-ever Cup Series race at Circuit of the Americas, which took place in rainy conditions. On lap 19, Bubba Wallace rear-ended Harvick in the first of several rear-end crashes due to little or no visibility while traveling around 175 mph. The impact concluded Harvick's day, and he didn't mince words after his visit to the infield care center.
"It's the most unsafe thing I've ever done in a race car by a lot," Harvick said. "I let off and the guy behind me hit me wide-open because he never saw me. It's unbelievable that we're out there doing what we're doing because we're in race cars that aren't made to do this, and if you can't see going down the straightaway, it's absolutely not safe. Not even close.
"We don't have any business being out in the rain, period. All I can say is this is the worst decision that we've ever made in our sport that I've been a part of, and I've never felt more unsafe in my whole racing career, period."
Changes for 2023 include racing on short tracks in wet weather
With that terrible experience, it's understandable how fans and Harvick might view running races in wet conditions as unviable. NASCAR apparently doesn't think so. 
Last week the sanctioning body updated its rulebook with the 2023 packages. The most glaring item was a column titled "Wet Weather Equipment." Scanning down that column, it included 12 with "Yes." That's considerably more than the six road courses on the schedule, including the Chicago street course. 
Interestingly, the other six tracks where wet weather equipment will be available are all ovals. They include the Clash at the Coliseum, Martinsville, New Hampshire, North Wilkesboro (All-Star), Phoenix, and Richmond. 
"Wet weather for short tracks?" Fox's Bob Pockrass said in a tweet. "Won't race rain/soaked track, just damp (imho only big impact is NHMS b/c no lights)." 
Harvick won't be looking forward to racing in wet conditions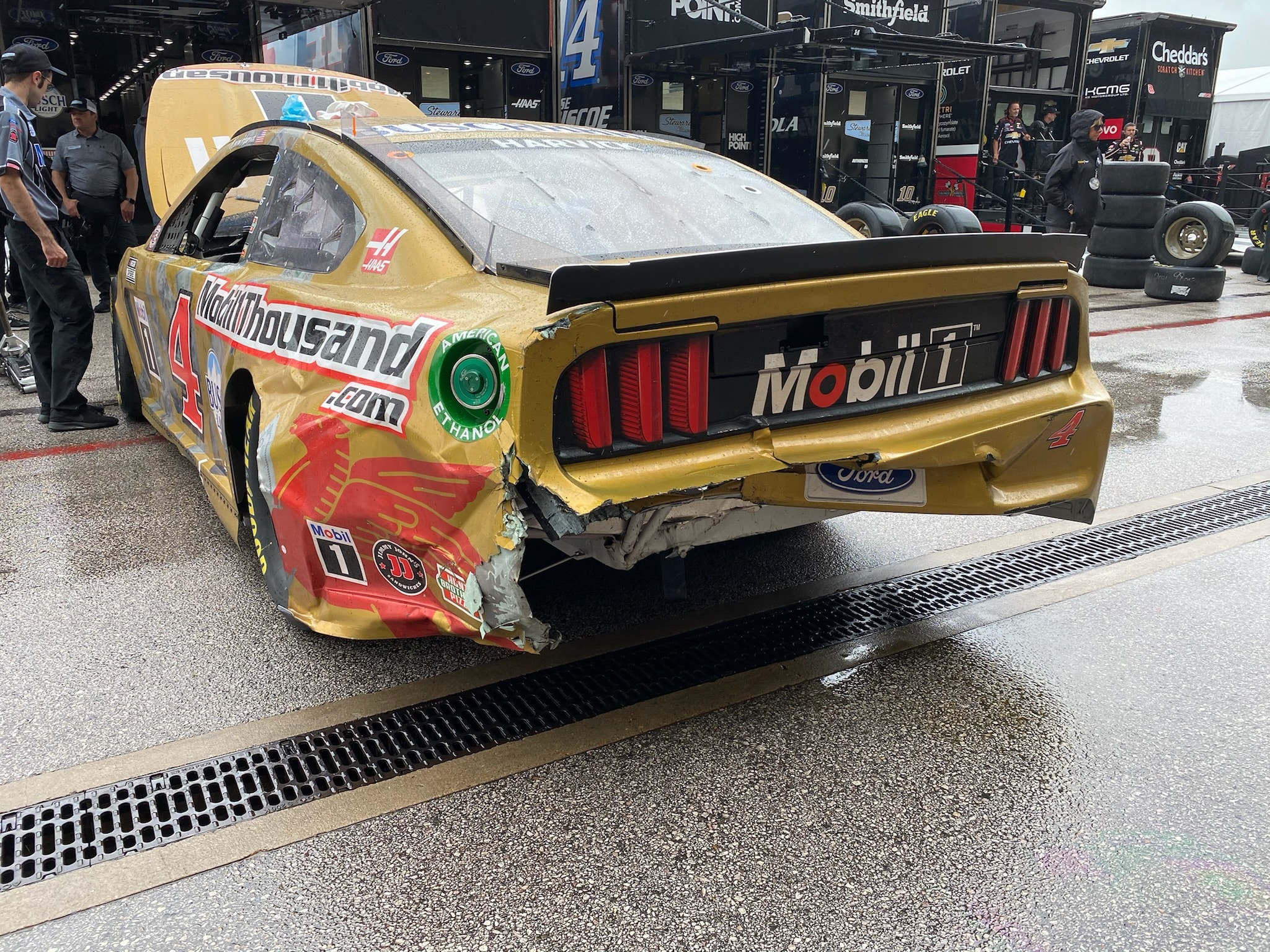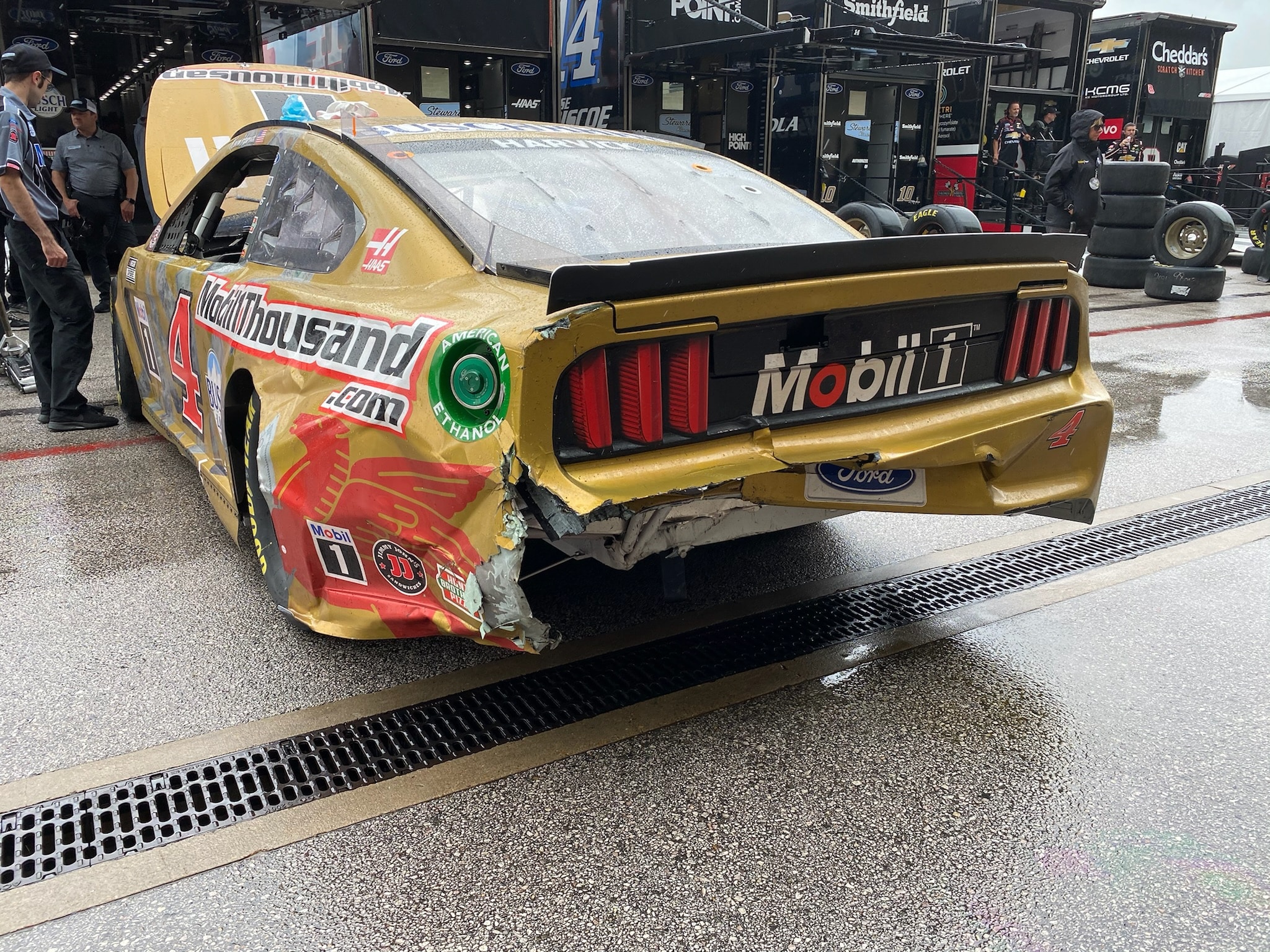 What's interesting is how Pockrass and others are suggesting that the drivers will be racing in rain or damp conditions on what they are classifying as short tracks. Except that's inaccurate. 
Short tracks are typically classified as shorter than a mile. The LA Coliseum (.25), Martinsville (.52), North Wilkesboro (.62), and Richmond (.75) all fit into that category. New Hampshire (1.058) and Phoenix (1.0) do not. While it might not sound like a lot, a quarter of a mile can be a sizable speed difference. 
Those increased speeds and poor visibility are what make driving in wet conditions so treacherous. Look at COTA in 2021. Kevin Harvick remembers.