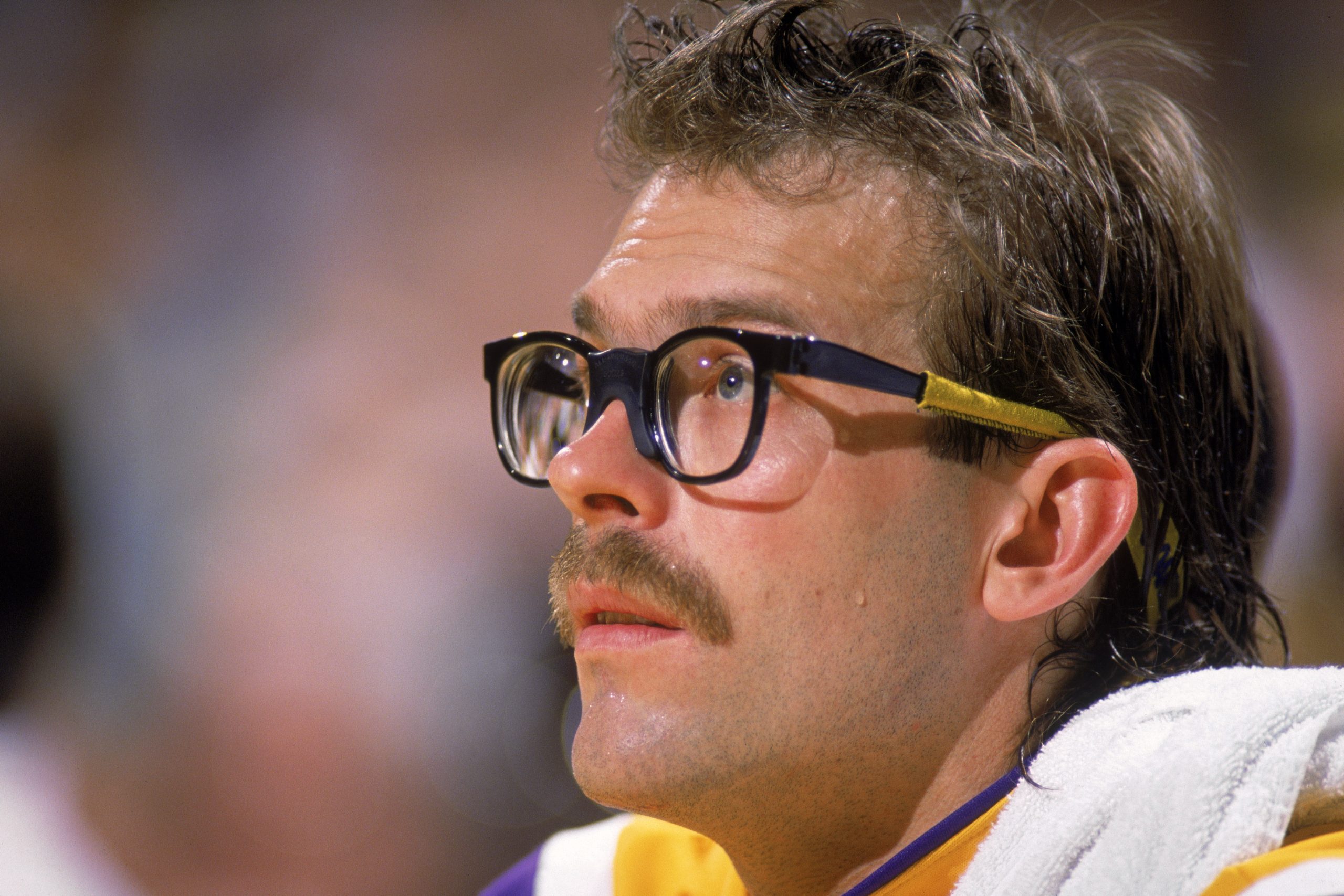 Kurt Rambis Nearly Nixed His Own 'Superman' Fan Club but Quickly Changed Course: 'I Thought They Were Mocking Me'
Former Los Angeles Lakers forward Kurt Rambis nearly nixed his own "Superman" fan club.
Former Los Angeles Lakers forward Kurt Rambis did all the dirty work for the Showtime Lakers of the 1980s. On a team that featured superstars Magic Johnson, Kareem Abdul-Jabbar, and James Worthy, Rambis wasn't known for his statistics or flair. What he was known for was his glasses and the Superman nickname that came with them, referencing his resemblance to Clark Kent.
At the Great Western Forum, Rambis had his own fan club that sat courtside — all wearing spectacles. One night, Rambis actually set up a meeting with the group to politely ask them to stop. He recently recalled that when he entered the room to tell them to knock it off, he quickly changed his course.
Kurt Rambis had an unlikely 14-year NBA career, winning four titles with the Los Angeles Lakers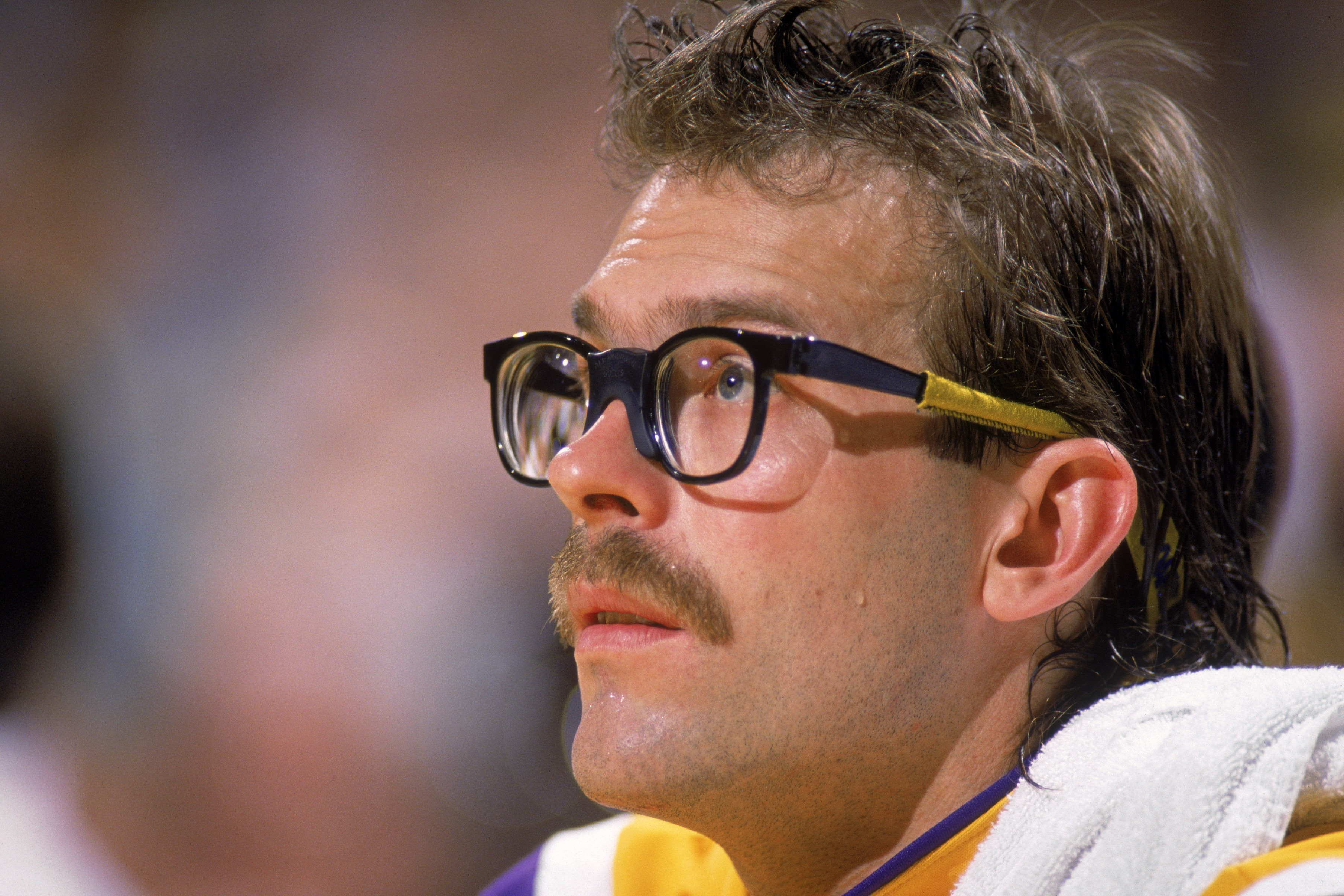 Rambis is a four-time NBA champion with the Lakers, but his time in the league almost didn't happen. Drafted by the New York Knicks in the third round of the 1980 NBA Draft, Rambis decided to play his pro basketball in Greece. After his first year overseas, the Lakers came calling. Each time, Rambis told them no thanks.
"I was asked by several Laker personnel to come down and try out with the Lakers," Rambis said recently on former teammate Byron Scott's Off the Dribble podcast. "I kept telling them no. That was the year they signed Mitch Kupchak to a 15-year deal. They had Jim Brewer on the team. They had Mark Landsberger so why would you want me? So I kept saying no.
"I had a great opportunity, and I had every intention of going back to Greece. I figured that was my career."
Rambis was told they needed someone to do the dirty work and initiate the fast break, and they believed he was the right man for the job.
"I figured I'd give the NBA one last shot," Rambis said. "I just focused on those areas. They wanted someone to defend, rebound, and outlet the ball."
Rambis said he felt no pressure during his NBA tryout.
"I came to camp knowing I could always go back to Greece," he said.
Kurt Rambis was 'embarrassed' by his 'Superman' fan club
During his recent appearance on Scott's podcast, Rambis was reminded of his 'Superman' fan club that lined the courtside area of the Great Western Forum. Scott asked his former teammate how he felt when he saw all those faces wearing those Rambis-like glasses.
"In the beginning, I was actually embarrassed about it," Rambis admitted, "because I didn't like wearing glasses. Glasses now are, like, cool. You wear them as a fashion statement but not when I grew up. You were four-eyes, a nerd, a dork. You know how cruel kids can be.
Rambis said his dad was sick of his son's glasses breaking all the time so he made an appointment with an optometrist, looking for indestructible ones. He happened to have a pair that wasn't too appealing to Rambis.
"I was mortified," he laughed. "Not only am I wearing glasses, but I'm wearing some ugly crap on my face."
Rambis said he didn't like seeing many of the fans wearing his type of glasses at the game because he thought they were making fun of him. He said he organized a meeting with those in the 'Superman' fan club and wanted to politely ask them to stop wearing them.
"I thought they were mocking me," he said. "I thought they were teasing me, and I asked Lon Rosen (Lakers PR) if he could set up a meeting with them in the Forum Club. I was going to politely ask them to kinda knock it off in as nice a way as possible.
"But when I walked through the door, you would have thought Jesus Christ walked through the door. I mean, they were just so complimentary. They just enjoyed my style and what I did for the team. They were such huge fans, so I quickly changed course with what I was going to say — thank you guys very much."
Rambis was the perfect fit for the Los Angeles Lakers
Rambis fit in nicely with Johnson, Abdul-Jabbar, Scott, and Worthy. He spent the first nine years of his 14-year career with the Lakers, playing a key role in their championship seasons. He averaged 4.9 points and 5.5 rebounds, but his role was setting tough screens and playing tenacious defense while the stars got the glory.
Rambis showed he was capable of scoring when he left the Lakers after the 1987-88 season and signed with the Charlotte Hornets. In his first year with the Hornets, he averaged a career-high 11.1 points and 9.4 rebounds in 75 games.
He also played for the Phoenix Suns and Sacramento Kings before returning to the Lakers for his final two seasons.
Rambis was never an All-Star. He didn't have to be. He was the perfect fit for an LA puzzle that resulted in four championships.