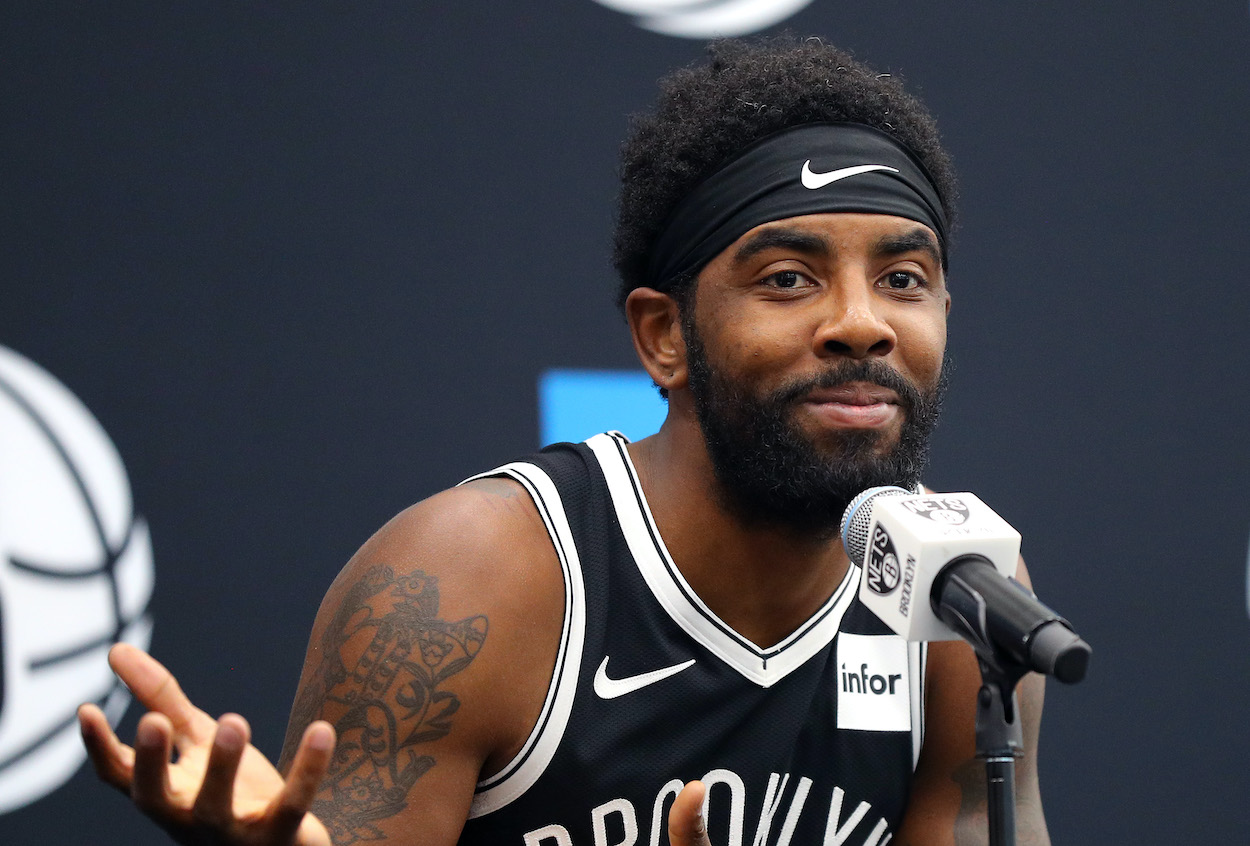 Kyrie Irving Sends a Cryptic Message That Could Signal His Return to the Court for the Brooklyn Nets
Just one day after a report surfaced that Kyrie Irving might play for the Brooklyn Nets this season, the point guard teased at a return on Instagram.
We haven't heard much from Kyrie Irving ever since the NBA season got underway back in October. The All-Star point guard still hasn't received the COVID-19 vaccine for all we know, and there hasn't been much talk about Irving possibly rejoining the Brooklyn Nets at any point this season.
Until now.
On Monday, The Athletic reported there is now a "renewed optimism" about Irving returning to the court this year. The very next day, Brooklyn's controversial star teased at a return by posting a cryptic video on Instagram.
Nets reportedly growing optimistic about Kyrie Irving's return
After the Nets announced Irving wouldn't see the court this season until he got vaccinated from COVID-19, Brooklyn fans started to accept the reality that their starting point guard might've played his final game with the team.
Irving has stated on multiple occasions that he doesn't plan on receiving the vaccine even if it costs him an entire year of his career. It seemed the only way Irving was going to suit up for the Nets this season was if the team decided to let him play in away games. Irving currently can't play in New York because of the state's vaccination mandate, and the Nets decided before the season he wouldn't be a part-time member of the team.
But that could be changing soon.
According to a recent report from Shams Charania of The Athletic, there is a "renewed optimism" surrounding a potential return to the court this season. Charania also reported that Irving and Kevin Durant have been communicating more in recent weeks, and there's an "increased level of enthusiasm" between the two.
Whether this report means Irving is now willing to get the vaccine or the team is starting to consider letting him play in away games, we don't exactly know. But Nets fans will take any positive news they can get.
Irving sends a cryptic message via Instagram
On Tuesday morning, just 24 hours after Charania's report surfaced online, Irving decided to have a little fun with his followers.
Irving took to Instagram and posted a story of himself slipping on a pair of basketball sneakers. At first glance, that isn't anything out of the ordinary. The guy most likely hits the gym every day to get some shots up.
But the timing of Irving's video sure is interesting. Could it be a hint that Charania's report is accurate, and Irving will be back on the court in a Nets uniform soon? That's what Brooklyn fans hope, at least.
A long-overdue return to the Nets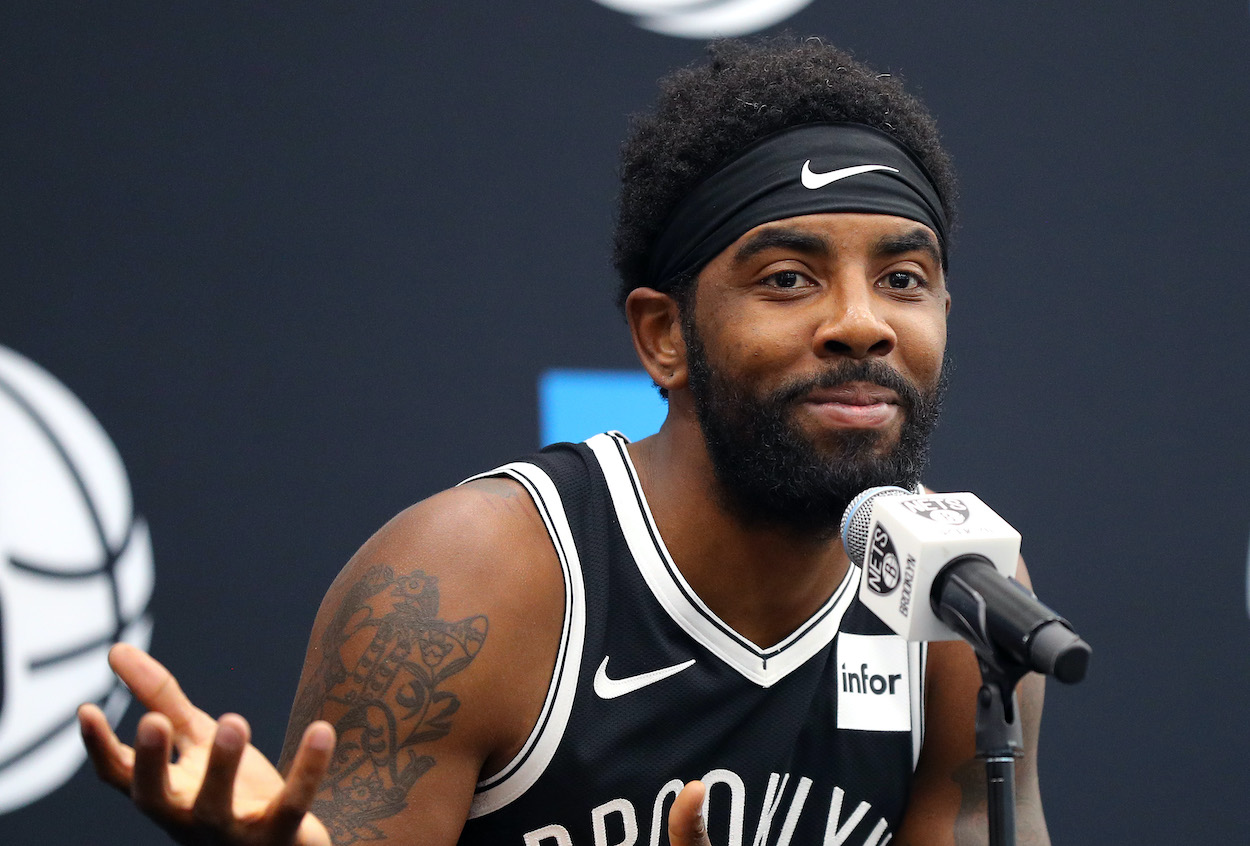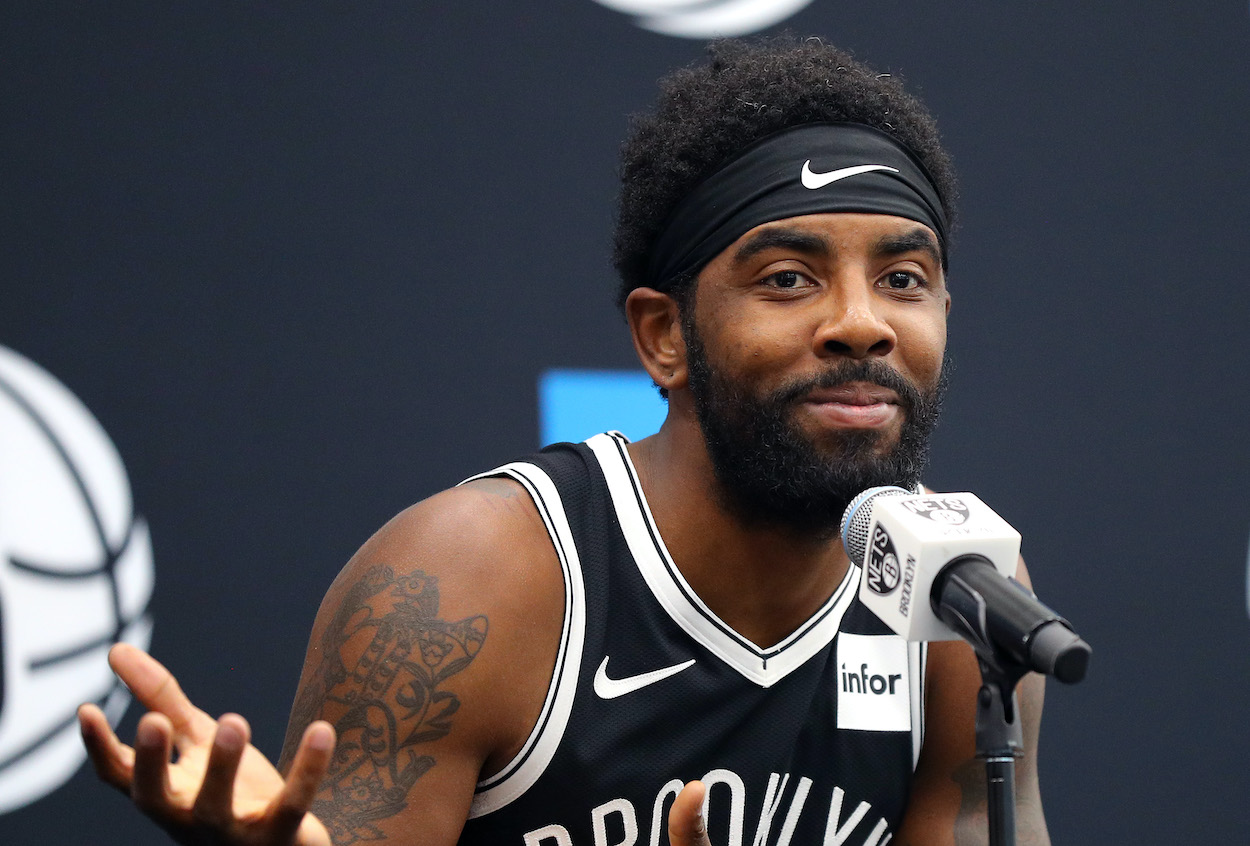 Irving could've been playing for the Nets all season if he simply took one for the team and got vaccinated at some point over the summer. Every other player on Brooklyn's roster took the shot, including Durant and James Harden, but Irving decided to take a stand and hurt his team in the process.
After watching a quarter of the season from his couch, the Nets superstar is reportedly taking steps to get back on the court soon. Even if that means he can only play in away games, Brooklyn would love to have Irving back in uniform for a playoff run.
Based on Charania's report and Irving's timely video, his long-awaited return to the lineup might be closer than expected.
Like Sportscasting on Facebook. Follow us on Twitter @sportscasting19.