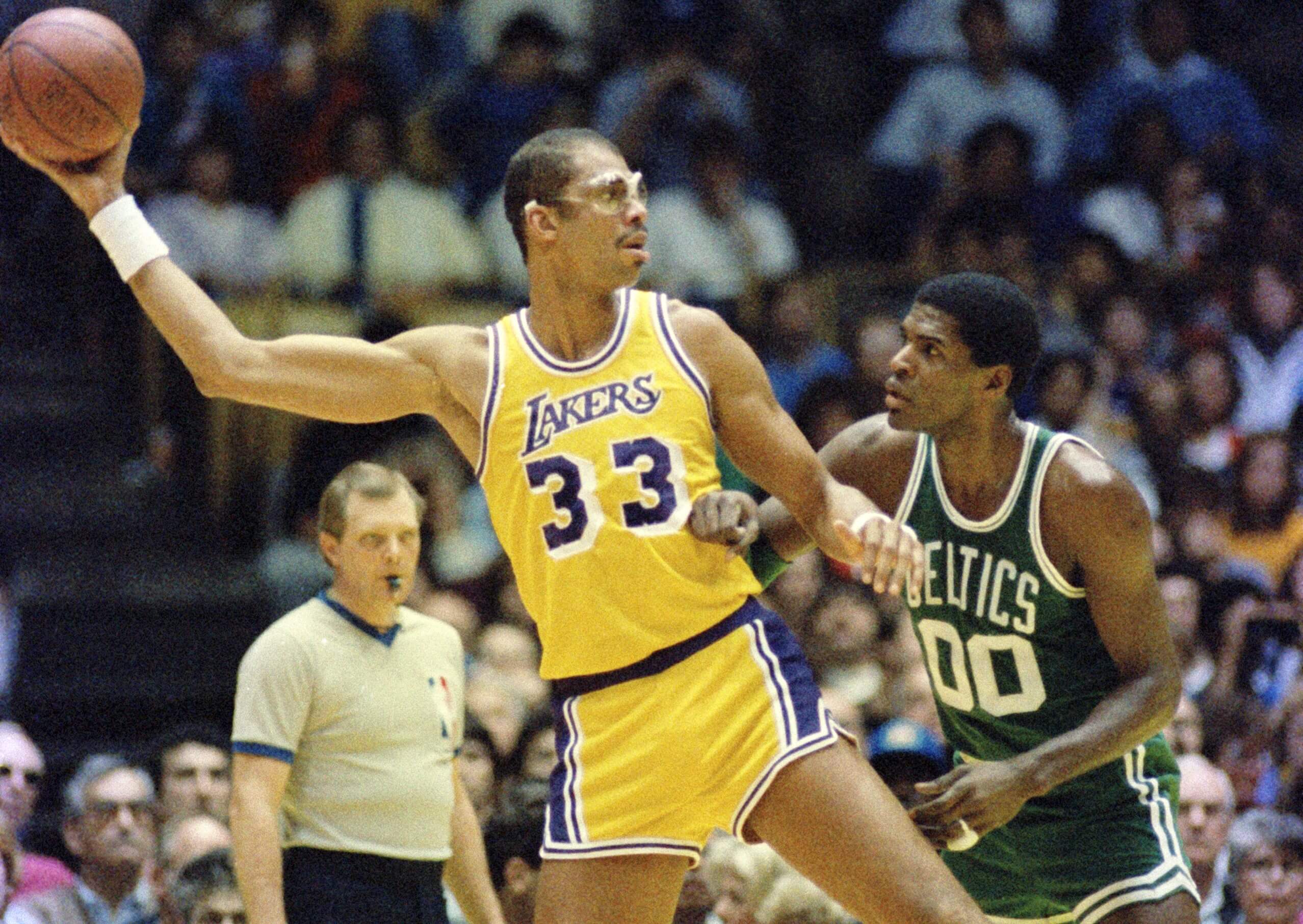 Larry Bird Detailed the Struggles of Robert Parish During His Early Days With the Boston Celtics
Robert Parish admitted he had a tough time adjusting to life with the Boston Celtics, and Larry Bird had an up-close view.
Robert Parish admitted early life with the Boston Celtics was tough. It was a far cry from the four years he spent with the Golden State Warriors.
The Celtics acquired Parish right before the 1980 NBA Draft in one of the franchise's all-time biggest trades. In his first year with the Celtics, he helped Boston win the first of three championships in the decade. Former teammate Larry Bird once gave a perfect description of how much Parish struggled to adjust to his new life in Boston.
Robert Parish and Larry Bird won an NBA title in their first year together
In Bird's first season in the NBA, he took a Boston Celtics team that won 29 games during the 1978-79 season to a 61-win season the following year. After averaging 21.3 points and 10.4 rebounds, Bird was named the NBA's Rookie of the Year. The Celtics, however, fell to the Philadelphia 76ers in five games in the Eastern Conference Finals.
In the offseason, Celtics GM Red Auerbach went to work. Boston held the first pick in the 1980 NBA Draft. Auerbach sent that pick and the No. 13 selection to the Warriors. In return, the Celtics received Parish and the third overall pick. At No. 3, Boston selected Kevin McHale.
Bird, McHale, and Parish went on to become arguably the best frontcourt in NBA history. They claimed championships in 1981, 1984, and 1986. All three are members of the Naismith Memorial Basketball Hall of Fame.
It was far from easy for Parish to adjust to life with the Celtics, especially with head coach Bill Fitch running the show.
"Coach Fitch set the mindset during training camp," Parish said during a 2020 appearance on The Cedric Maxwell Podcast. "Toughest training camp I've ever been in. I was out of shape, and I'll be the first to admit that because I did not prepare properly. Oooh, it was grueling. I'm not gonna lie."
Parish also heard plenty of negative comments about being lazy.
"I heard it all — I had a bad attitude, I only played when I wanted to," Parish said to Sports Illustrated during his first season with the Celtics. "Someone even said I was so lazy I got into foul trouble on purpose so I wouldn't have to play." 
Bird detailed Parish's early start with the Celtics, and it wasn't pretty
Clearly, Parish adjusted to life with the Celtics. He spent 14 seasons in Boston, averaging 16.5 points and 10.0 rebounds. It was that first month or so that was brutal, according to Bird.
"You didn't know whether to laugh or feel sorry for the guy," Bird said of Parish in his book Drive: The Story of My Life. "Bill Fitch was busy being Mr. Drill Sargent, and the poor fellow had obviously never had to run like this.
"By the time he'd get to midcourt, he'd be so far behind everyone that he'd have to turn around and go back the other way. He'd get halfway down there, and everybody else would be coming the other way again. He was always stuck in between.
"He was going from free-throw line to free-throw line. Everybody on the team was saying, 'Who is this guy? He can't even get up and down the court.
That's the way it was for Robert Parish during his first month as a Boston Celtic."