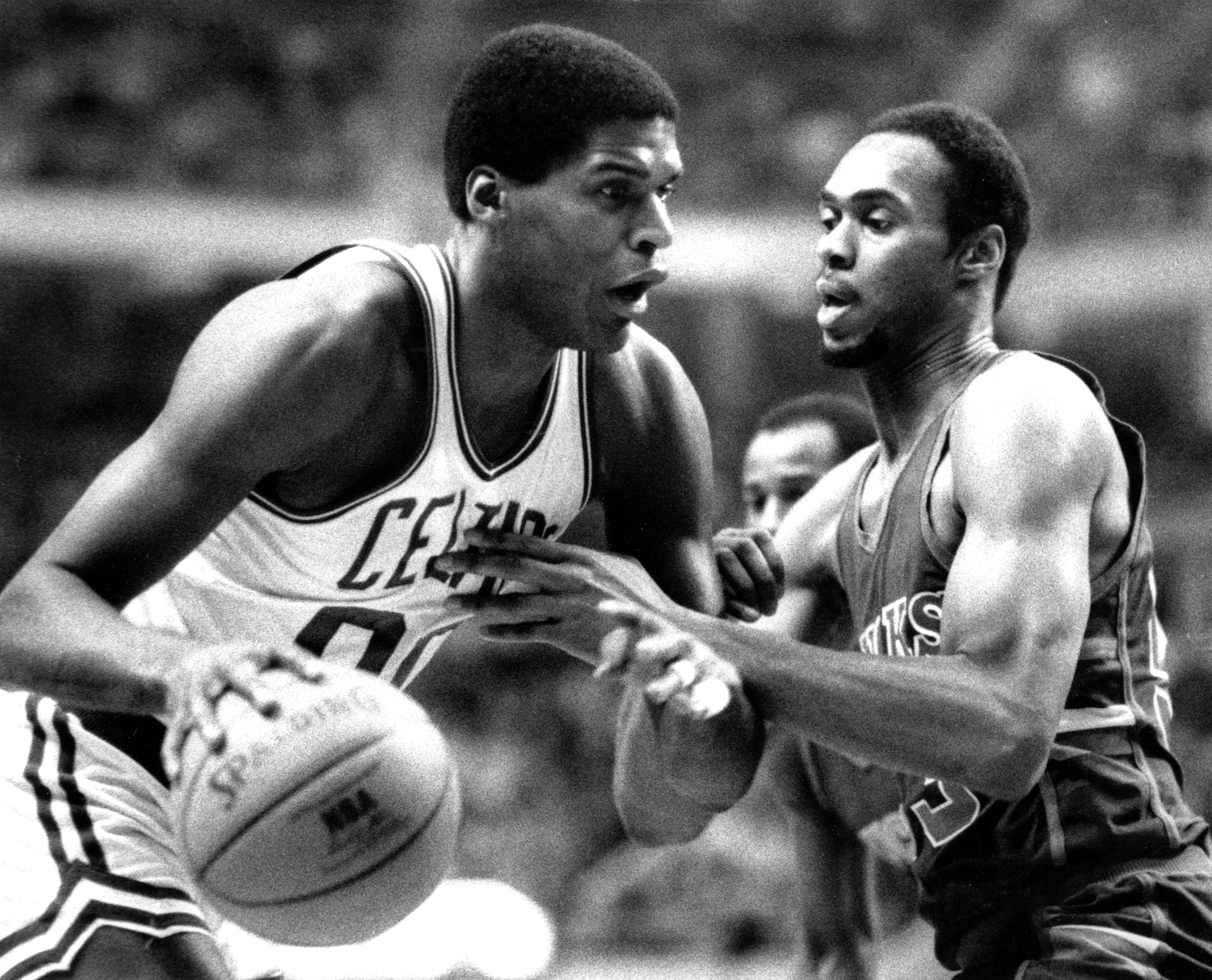 Robert Parish Learned a Career-Changing Lesson When He Showed Up to His First Boston Celtics Training Camp Out of Shape
When Robert Parish first joined the Boston Celtics, he learned a career-changing lesson about the importance of being in shape.
While he was somewhat overshadowed by other stars on the roster, Robert Parish was a key part of the Boston Celtics' success in the 1980s. The big man didn't always ply his trade in Beantown, though. He started his career in Golden State and suffered through several unhappy seasons in the Bay Area before moving east.
In addition to changing the course of NBA history, that trade carried an additional benefit for Parish. Upon arriving in Boston, The Chief realized that he needed to take his conditioning more seriously, which helped set the stage for a lengthy professional career.
Robert Parish began his NBA career with a declining Golden State Warriors squad before joining the Boston Celtics
Barring their injury-related struggles, the Golden State Warriors have proven themselves to be one of the better teams in recent NBA history. Unfortunately for Robert Parish, he joined the franchise at a less-promising moment.
After cutting his teeth at Centenary College, the big man joined the Warriors as the eighth overall pick of the 1976 NBA draft. While the club was only a couple of seasons removed from a championship, things were trending in the wrong direction. They made the postseason during Parish's rookie year, then began a lengthy playoff drought.
As you might imagine, landing in that negative situation took a toll on Parish.
"I was seriously thinking about having a very short basketball career before the trade because of all the losing that I experienced with the Warriors and being blamed for the Warriors demise," Parish explained on the Rainin' Js podcast (H/T Mass Live). "I understand that because I was the No. 1 player taken, and the blame falls on my shoulders. But basketball is not an individual sport. It's a team sport. And I just feel like the team was an assembly of misfits and too much independent thinking. Guys were thinking about themselves as opposed to the team."
In June 1980, though, a lifeline arrived. The Celtics had acquired The Chief in a trade.
Learning a lesson about the importance of conditioning from the Boston Celtics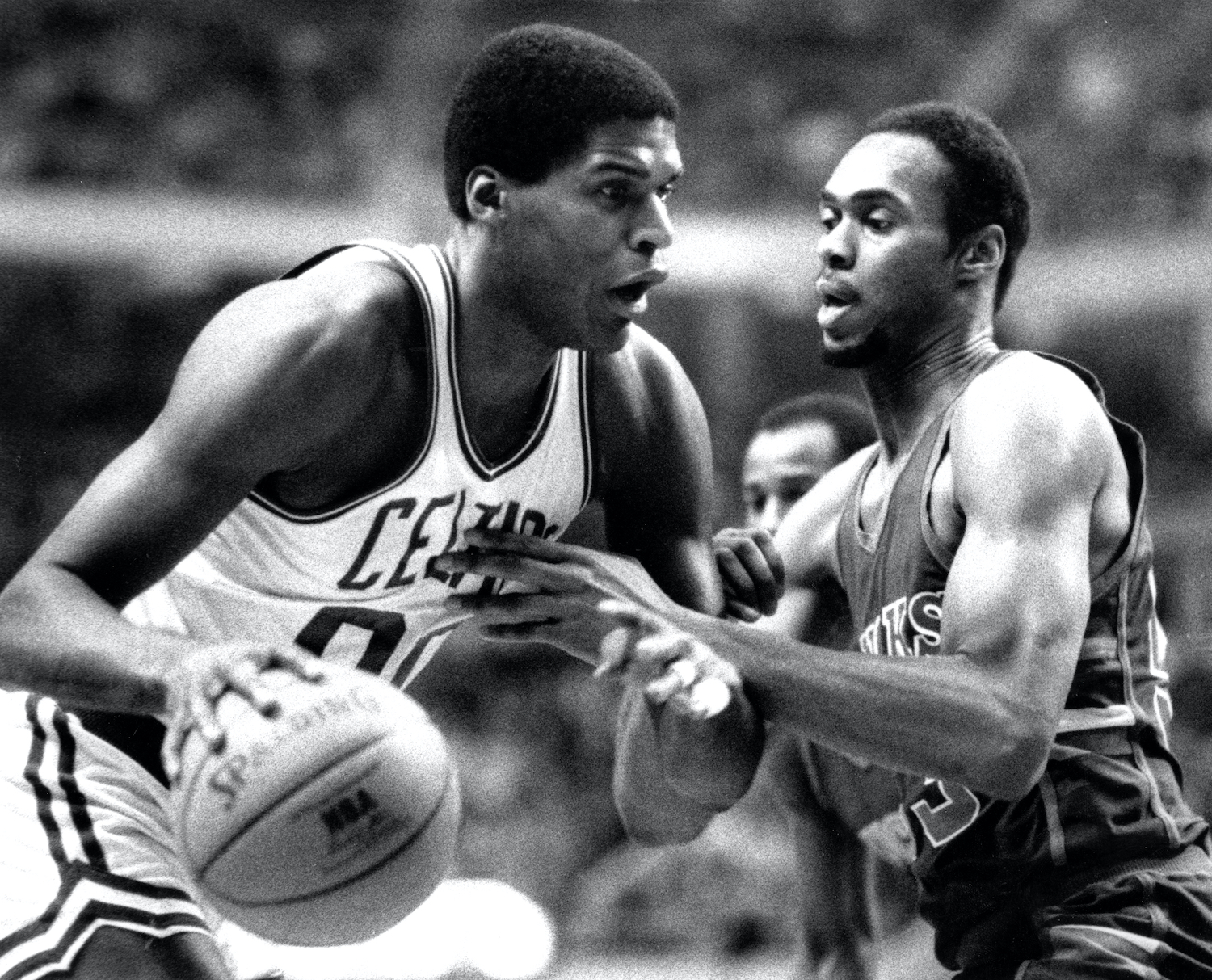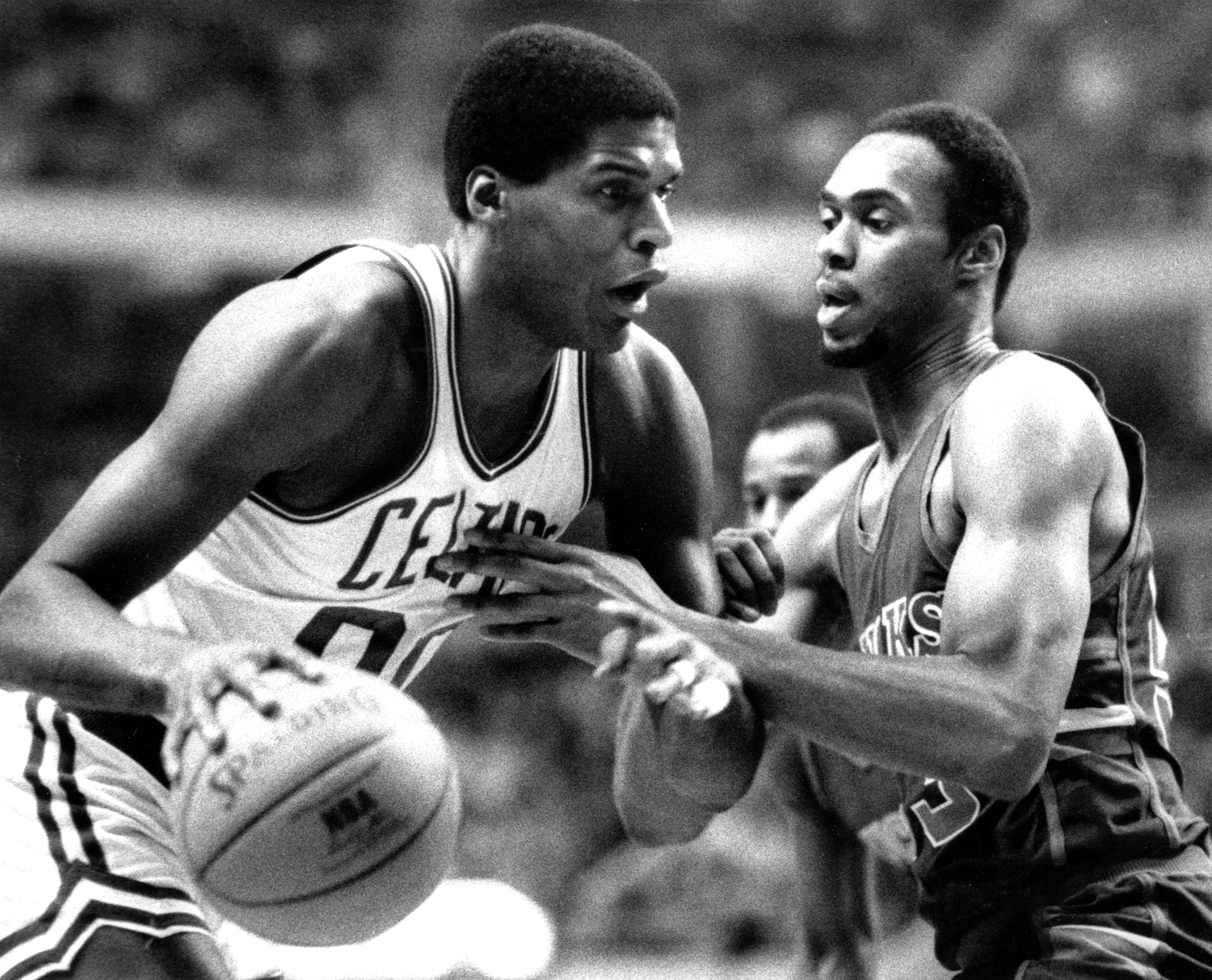 When he joined the Celtics, Parish received a new lease on his basketball life. Before his first season on the east coast ever began, though, the big man needed to learn a lesson about how things were done in Boston.
"From day one in training camp, I knew that my career had just changed," Parish told NESN.com's Ben Watanabe in 2012. "When I was at Golden State, everybody pretty much coasted and kind of played themselves into shape. Everybody on the Celtics reported to training camp in shape, except for me, because when I got traded, I basically took the summer off. It was the first time I had ever not trained since I started playing basketball. I took the entire summer off."
Although arriving in training camp out of shape probably wasn't the best way to impress his new teammates, Parish never overlooked his conditioning ever again.
"It taught me a valuable lesson because there are no vacations when your livelihood depends on your body," he continued. "You've got to keep yourself in condition year-round. That was the one and only time in my basketball career that I allowed myself to get out of shape."
That lesson ended up changing the course of Robert Parish's professional career
Claiming to have learned a lesson and actually following through on it are two vastly different things. Parish, however, seems to have truly practiced what he preached.
While he's remembered for his success in Boston — The Chief won three titles with the Celtics and eventually added another ring as a member of the Chicago Bulls — Parish also deserves credit for his incredible durability. The big man spent 21 seasons in the Association and only played fewer than 74 games during a campaign on one occasion. He appeared in 1,611 contests over the course of his career, which still stands tall as the NBA's record for games played.
Further underscoring the idea that Parish took his conditioning seriously is an old ESPN story literally headlined "Longevity was Parish trademark." In that piece, Peter May explained that the big man practiced martial arts, gave up wine, and followed a careful diet in an effort to perform as well as possible on the hardwood.
At the end of the day, it's impossible to know what would have happened to Parish if he hadn't joined the Celtics. If nothing else, though, the big man is sure that his experience during that first training camp helped extend his basketball career.
"Oh, without a doubt," he told Watanabe. "That was my best teacher, that experience. It was a valuable lesson. Even more, it was an invaluable lesson."
Stats courtesy of Basketball-Reference