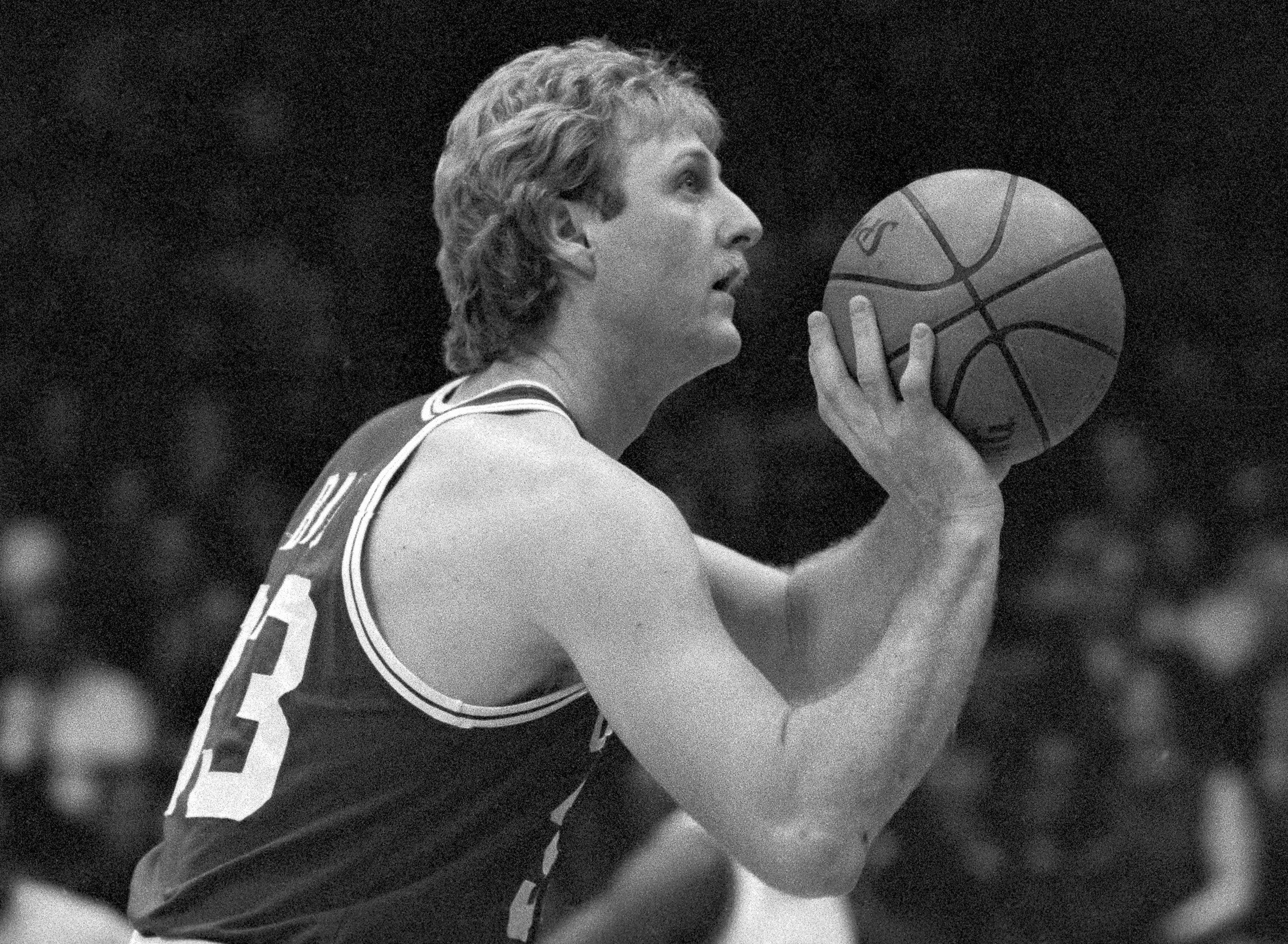 Larry Bird Sacrificed Red Sox Fandom So He Wouldn't Hurt Boston Celtics Fans
Larry Bird admitted he loved going to Fenway Park, but it wasn't always fun for him when he got there.
Larry Bird admitted it took a couple of years for him to enjoy the city of Boston. The Boston Celtics legend had never experienced big-city life outside of Indiana. He certainly hadn't experienced it when he was a big star.
Bird never loved the spotlight that comes with being a superstar. He also never loved turning away fans for autographs. Unfortunately for him, his large following ultimately kept him away from Fenway Park.
Larry Bird quickly turned the Boston Celtics around as a rookie
Larry Bird came to the Boston Celtics with plenty of hype. After squaring off against Magic Johnson in the epic 1979 NCAA title game as a member of the Indiana State Sycamores, Bird came to Boston. The Celtics actually drafted Bird as a junior with the sixth overall pick in the 1978 NBA Draft, but he elected to play out his senior year.
In his first NBA season, Bird won Rookie of the Year, putting up 21.3 points and 10.4 rebounds per game. He helped turn a team that won 29 games the previous season into one that led the NBA in victories with 61.
In his second year, the Celtics, aided by a trade with the Golden State Warriors that brought back Robert Parish and Kevin McHale, won the first of their three championships in the '80s.
Bird continued to shine in the middle of the decade, winning three straight MVPs from 1984 to 1986. He also guided the Celtics to championships in 1984 and 1986.
Bird went on to become one of the greatest players in franchise history and possibly a top-five player ever. He was a 12-time NBA All-Star and was inducted into the Naismith Memorial Basketball Hall of Fame in 1998.
Bird found being a superstar in a big city 'frustrating'
Bird loved his freedom, and being a superstar in a city like Boston didn't give the Indiana native much free time.
"No one can ever be fully prepared to live a celebrity's life," Bird wrote in his book Drive: The Story of My Life. "It can get really ridiculous sometimes.
"People drive by and constantly honk their horn, no matter what time it is. We'll be inside watching TV, and we'll hear that beep-beep. I'll say to Dinah, 'There go the fans.' Saturday night can be bad. They'll be out all night, and they've been known to come by at 2 in the morning, beating on the door."
Bird said he also became a fan of the other Boston sports teams when he came to the city.
"I was always a Cubs fan, but now I follow the Red Sox," he wrote. "If I could go to Fenway Park without a hassle, I'd get season tickets. I could sit up there in a box, I suppose, but I don't like to rush in and rush out. That situation is frustrating because I'd love to stop into Fenway after practice and watch the game. It's a great place, but the two or three times I've gone there, all I've done is sign autographs for three hours each time.
"I never even got to my seat. I'd go to baseball games all the time if it weren't for those autograph requests. I don't feel right turning the fans down for autographs, so I just don't go see the Red Sox anymore."