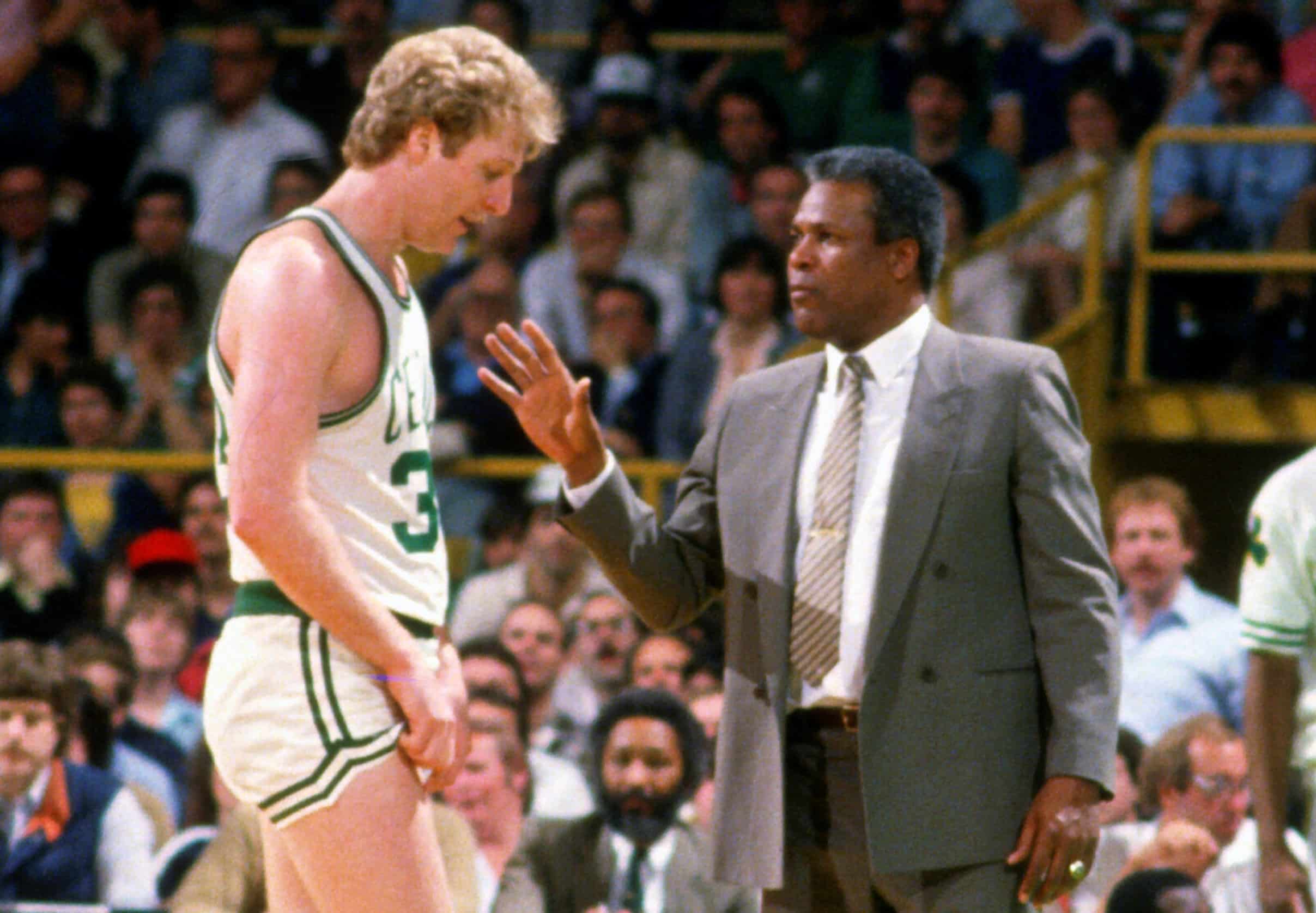 Larry Bird's Improbable 1987 Steal Was Supposed To Be a Simple Foul
Larry Bird turned what was supposed to be a foul into one of the greatest plays in Boston Celtics history in 1987.
There was never a time in the NBA when Larry Bird was the most athletic player on the court. There were many occasions when the Boston Celtics legend was the best player on the floor.
Not only was Bird a great shooter and passer, but he was one of the smartest players in the game. He was always one step ahead of everyone else on the court. For that reason, he turned what was supposed to be a simple foul into what might be the greatest play in franchise history.
Larry Bird made what might be the greatest play in Boston Celtics history in the 1987 conference finals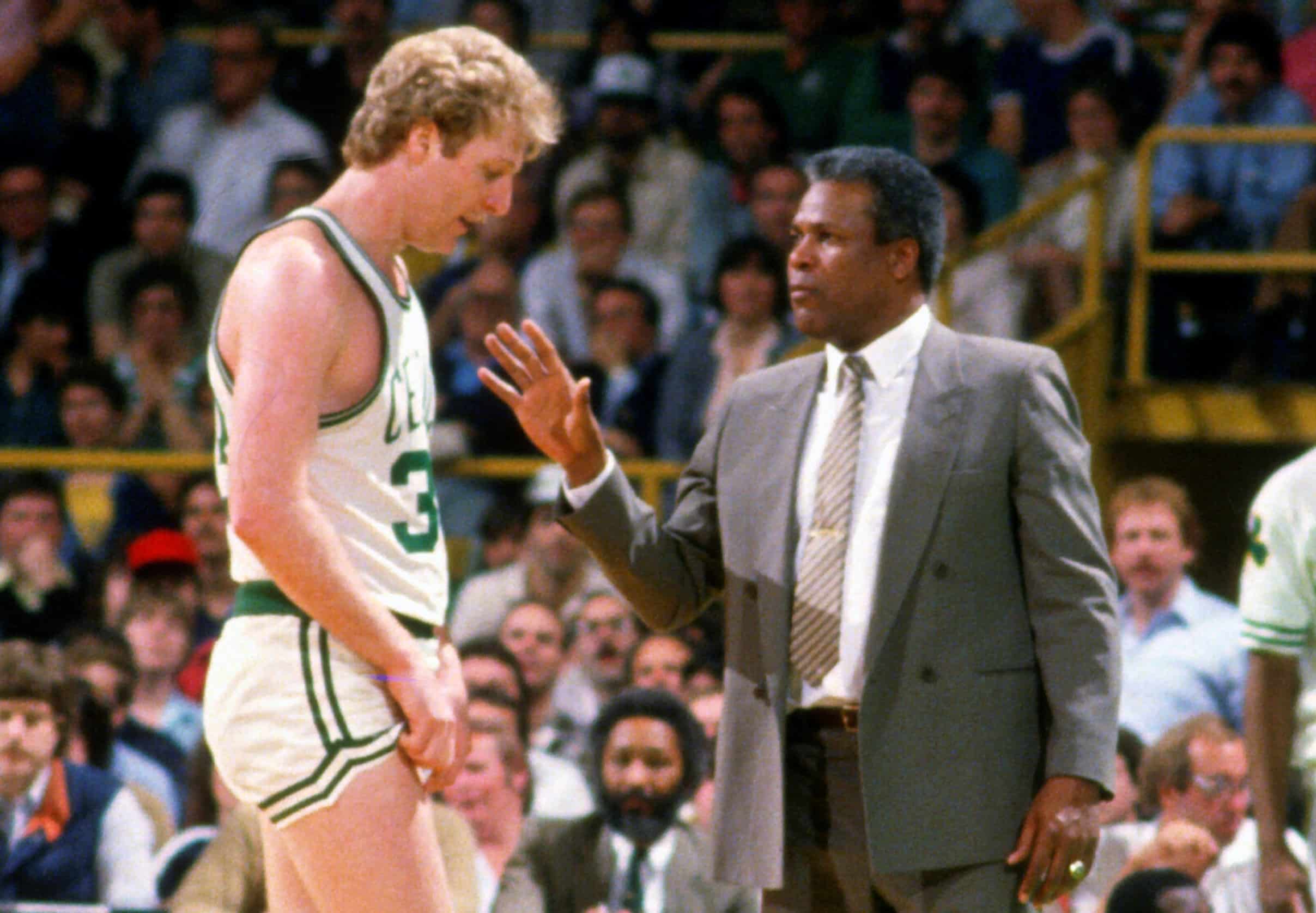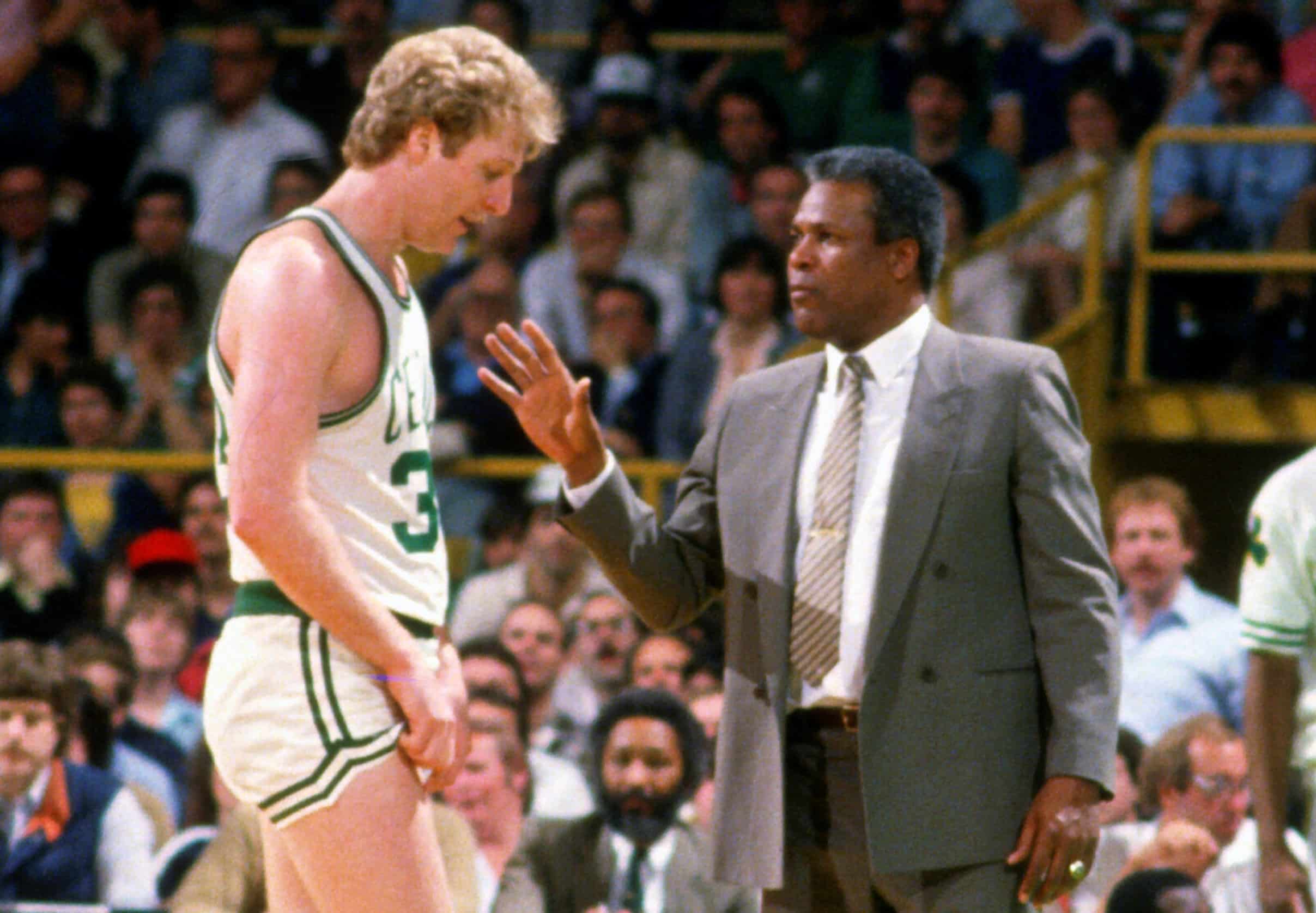 Nobody gave the Celtics a shot late in Game 5 of the 1987 Eastern Conference Finals against the Detroit Pistons. Why would they? Boston trailed 107-106 with five seconds left, and the Pistons had the ball after Bird drove to the basket and had his shot blocked. The ball deflected off Celtics guard Jerry Sichting.
For some reason, Pistons guard Isiah Thomas hurried to put the ball in play. He rushed a pass to Bill Laimbeer as head coach Chuck Daly asked for a timeout.
"I'm looking at the bench," former Pistons forward Rick Mahorn said during a 2020 episode of The Cedric Maxwell Podcast, "and I'm looking at Chuck Daly, and Daly's calling timeout. Isiah ran. I'm usually the one taking it out, but he ran and had a brain fart. He threw it in, and I was like hell no. Why you taking the ball out? That's my job."
Bird anticipated well. He jumped in front of Laimbeer and picked off the pass. As his momentum nearly carried him out of bounds at the baseline, he quickly turned and passed the ball to a cutting Dennis Johnson. Johnson finished the play by laying the ball in with one second left. The Celtics pulled out an improbable 108-107 victory.
"This is probably one of the most incredible plays that's ever happened against me and probably one I've ever witnessed from an athletic standpoint, two people being in sync," Thomas said during a 2018 interview on Open Court. "Bird just planned every second, and that's what the Celtics taught us – to play every second. Not to play 47-and-a-half minutes, but to play a full 48."
Bird explained he was running over to foul Laimbeer
Down by a point with five seconds to go and the opponent with the ball isn't the ideal position to be in. The Celtics wanted to foul quickly and hope for the best. If the Pistons make two free throws, Boston still has slim hopes to tie the game with a desperation three-pointer.
Bird said his plan was to foul Laimbeer, not steal the ball and turn it into an iconic play that's still talked about 35 years later.
"After I got knocked down after trying to score on the last play, I get up and I'm guarding Joe Dumars. I seen Laimbeer standing there by himself, and all I did was run over there to try and foul him."

Larry Bird on his dramatic steal in Game 5 of the 1987 Eastern Conference Finals
Bird said the play started when Sichting hounded Thomas on the inbounds pass.
"If a guy's taking the ball out of bounds, you want to put some pressure on him to make him throw a lob pass or a soft pass out there," he said. "Once I seen the ball being lobbed over Sichting's head, I thought I had a chance at it. I got my hand in there and stole it. And just as I got it, I seen a white jersey streaking down toward the basket, and I turned. It was DJ, of course. He gets it and lays it in.
"It's just one of them plays that happens so quick, you didn't have time to react."
This one play showed everything you need to know about Bird. He's sneaky athletic, has a high basketball IQ, and is always a step ahead of everyone else.
Like Sportscasting on Facebook. Follow us on Twitter @sportscasting19 and subscribe to our YouTube channel.