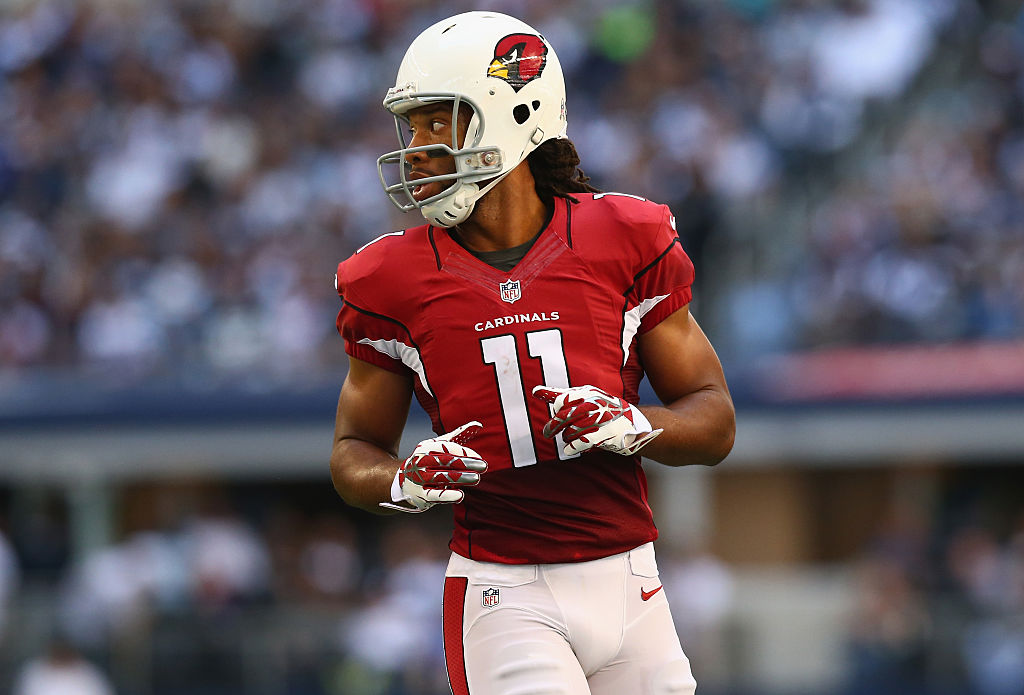 Larry Fitzgerald Used Money From Arizona Cardinals to Purchase Phoenix Suns
Larry Fitzgerald has played his entire 16-year Hall of Fame career in Arizona. With his money earned from the Cardinals, he decided to purchase the Phoenix Suns.
Larry Fitzgerald is synonymous with Arizona. The Cardinals receiver has spent his entire 16-year NFL career in the desert and recently signed a one-year extension through the 2020 season. Fitzgerald has established even more roots in Arizona in the last couple of months with his purchase of the Phoenix Suns.
Larry Fitzgerald's Hall of Fame career in Arizona
When the Arizona Cardinals selected Larry Fitzgerald out of the University of Pittsburgh as the No. 3 overall pick in the 2004 NFL draft, no one could have imagined it would go this well. In Fitzgerald's 16 seasons with the Cardinals, he has set every receiving record in the franchise's history while becoming one of the most prolific receivers in NFL history.
The future Hall of Famer currently owns more than 40 single-season and career franchise records with the Cardinals in the following categories: most receptions, most receiving yards, most touchdowns receiving, most total touchdowns, most 100-plus yards receiving, and the list goes on and on.  
His NFL records are equally impressive. Fitzgerald is second in career receptions only behind Jerry Rice at 1,378. He's also second to Rice in career receiving yards at 17,083. And he's sixth with career receiving touchdowns at 120. With another season ahead, Fitzgerald will likely set more receiving marks and further etch his name in Cardinals' history.
Larry Fitzgerald becomes owner of Phoenix Suns
In 2005, just a couple years into his tenure in Arizona, Larry Fitzgerald became friends with Phoenix Suns owner Robert Sarver. Around that same time Fitzgerald also purchased court-side seats for Suns games. As their relationship developed, the two began discussing the possibility of Fitzgerald becoming a part of the ownership team. 
In 2018, they got one step closer when Sarver asked Fitzgerald to become more active and involved with Suns operations. Last year, when the Suns were exploring candidates for a top front-office role with the organization, Fitzgerald sat in on interviews.
In January 2020, after years of talking about it, Fitzgerald finally became a partial team owner buying a minority stake in the Suns. With his past involvement in the organization, Fitzgerald will take a more active role as an advisor and resource for the Suns' business and basketball staff. He will also be a player adviser for the Suns and Phoenix Mercury, their WNBA franchise.
Fitzgerald has turned his other passion into a business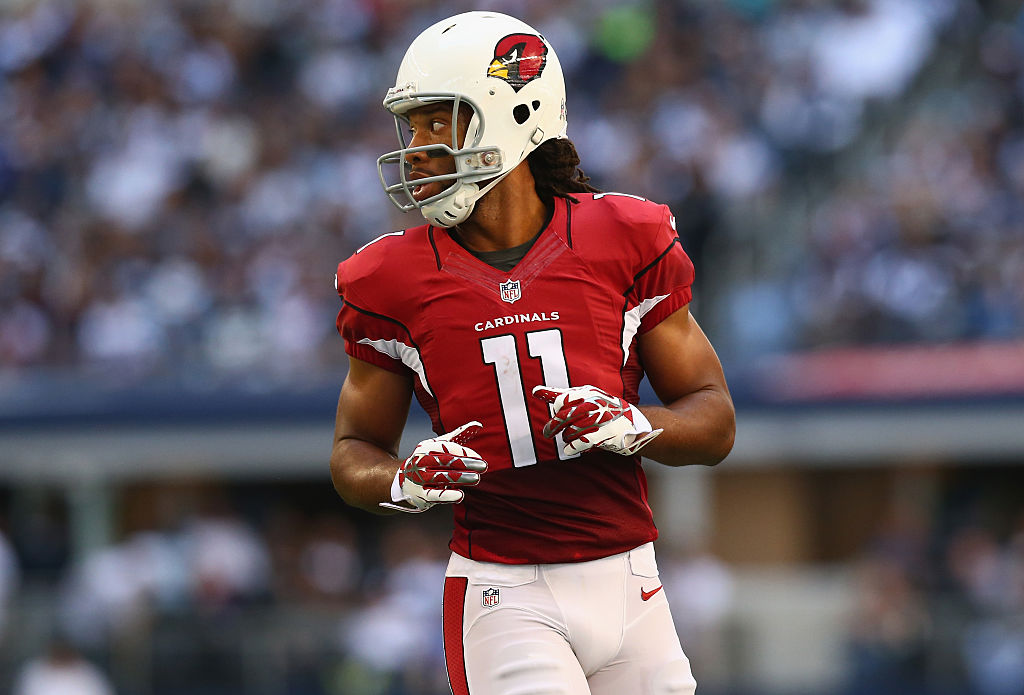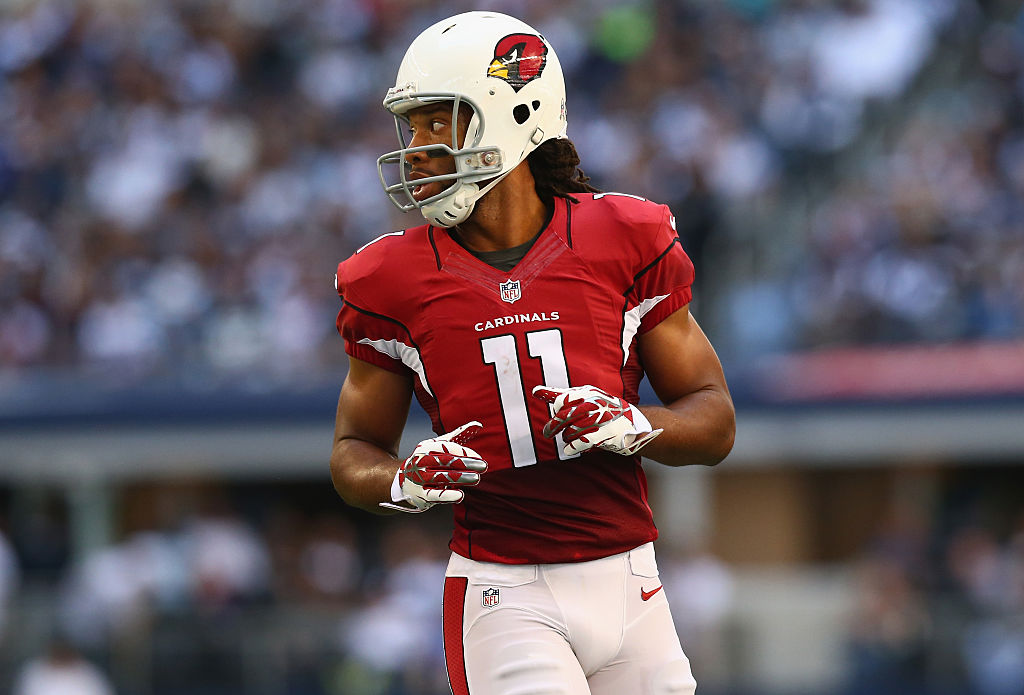 When Fitzgerald isn't on the field breaking records as a receiver, he's pursuing his other passion—traveling. Fitzgerald got bitten by the travel bug at a young age exploring various places around the United States with his family including Mount Rushmore, Yellowstone National Park and Glacier National Park.
After he got drafted, moved to Arizona, and had the finances to do it, Fitzgerald took his traveling to the next level visiting numerous places around the world. After his rookie season, he traveled to Asia for 45 days by himself. He's visited Cambodia and biked across Vietnam. 
About a decade ago, Fitzgerald met another traveler who was just as passionate about traveling, and the two partnered up and created their own travel company called Nomad Hill in 2016. At Nomad Hill, they design trips for clients that provide life-changing experiences, similar to what Fitzgerald has experienced in his world travels.
Whenever Fitzgerald does finally decide to take off the helmet and shoulder pads for the last time, he'll now have two options available to him—traveling and visiting some of the most exotic places in the world and trying to lead a Phoenix Suns organization to its first NBA championship.