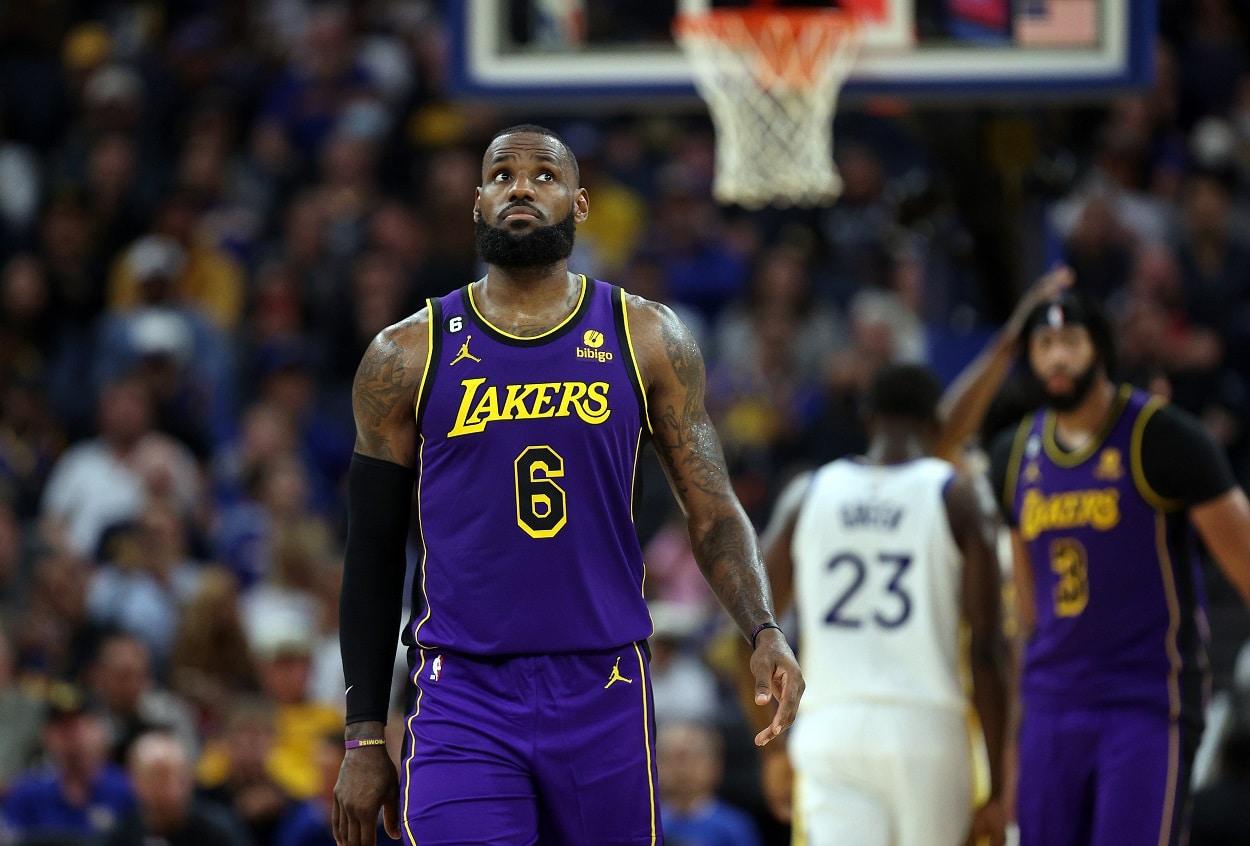 LeBron James Set to Break All-Time NBA Scoring Record Next Week (No, Not That One)
LeBron James is on the verge of passing Karl Malone for the most 20-point games in NBA history.
While the Los Angeles Lakers took a beating at the hands of the NBA champion Golden State Warriors to kick off their 2022-23 season on Tuesday night, LeBron James at least put up a decent stat line.
In 35 minutes during the 123-109 loss, the four-time MVP was one of the few Lakers to shoot the basketball even halfway decently, hitting 12 of 25 shots from the floor and four of four from the foul line, although he made just three of 10 from beyond the arc.
In addition to 14 rebounds and eight assists, James posted a team-high 31 points, inching him closer to Kareem Abdul Jabbar's all-time regular-season scoring record.
But LeBron also moved even closer to another all-time NBA scoring record, one currently held by Karl Malone.
LeBron James will soon pass Karl Malone for the most 20-point games in NBA history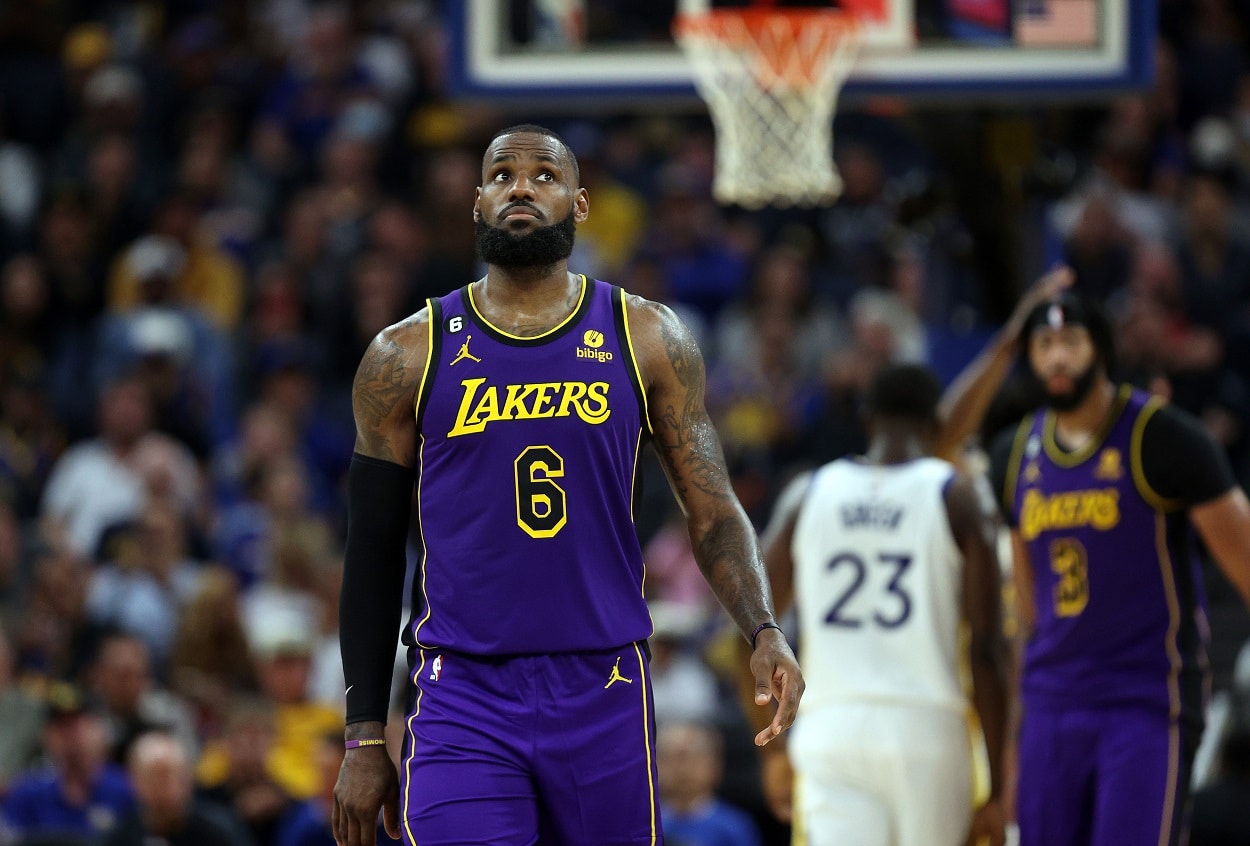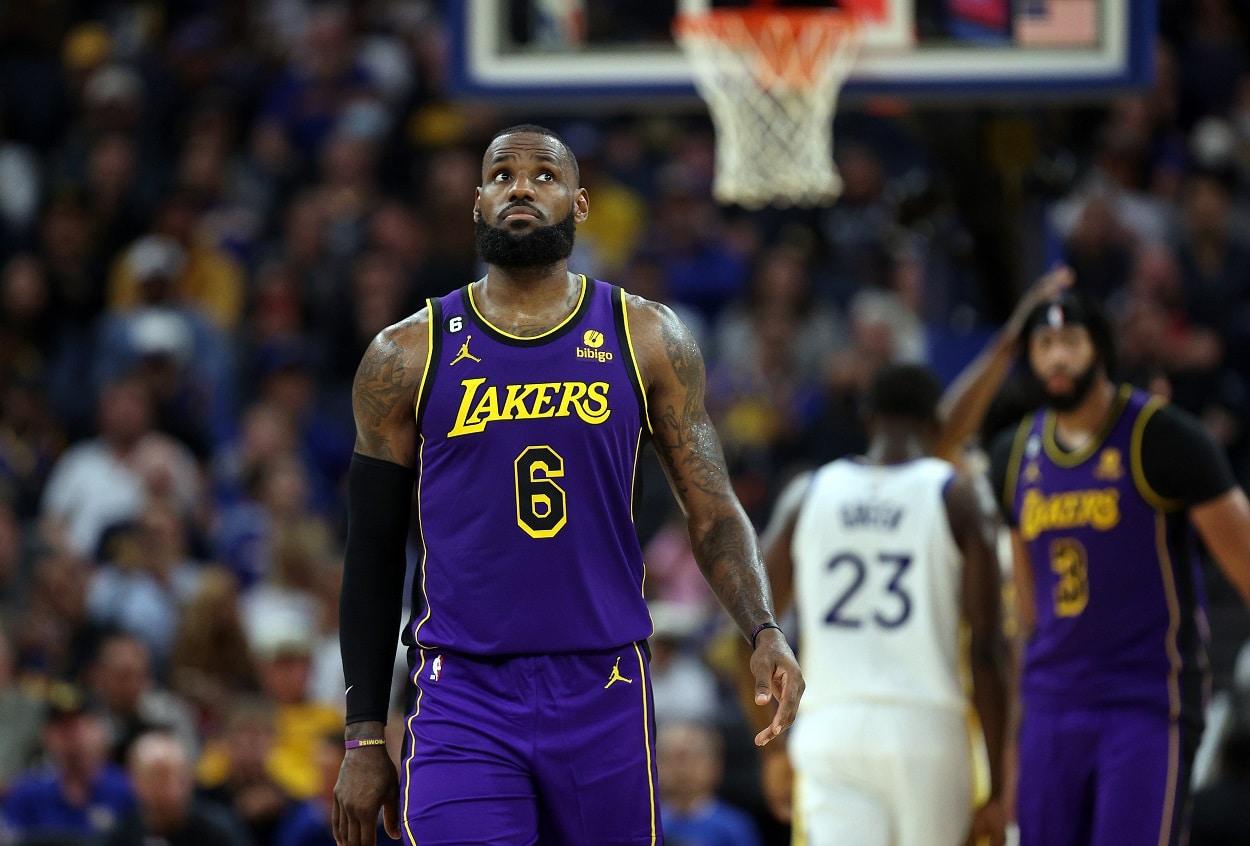 Tuesday night marked the 1,367th career regular-season game for LeBron James, good for 14th on the all-time list. The Lakers' season opener also marked the 1,132nd game he's reached the 20-point mark, putting him just two behind Karl Malone, who hit the mark 1,134 times in 1,476 career regular-season games.
Oddly enough, it was LeBron's 20th point during a Lakers-Wizards matchup on March 19 of this year that vaulted James past Malone into second place on the all-time scoring list.
Assuming James scores 20 or more in each of LA's next three games, he'll tie Malone on Sunday against the Portland Trail Blazers and pass "The Mailman" next Wednesday when the Lakers visit the Denver Nuggets. If he falls short in one of the next three, he could set the new mark next Friday against none other than the Utah Jazz.
As for LeBron's pursuit of the all-time scoring record, the 18-time All-Star now has 37,093 career regular-season points and sits just 1,294 behind Kareem. Assuming he doesn't miss any action and records his career scoring average of 27.1 points per game, James would pass Abdul-Jabbar when the Lakers host the San Antonio Spurs on January 25.
Kareem is also the only other NBA player besides James or Malone to score at least 20 points in 1,000 games, recording 1,122 in 1,560 career regular-season appearances.
For those curious, Michael Jordan hit the mark 926 times, good for fifth. Kobe Bryant sits in the No. 4 spot with 941.
Have thoughts on this topic? Keep the conversation rolling in our comments section below.