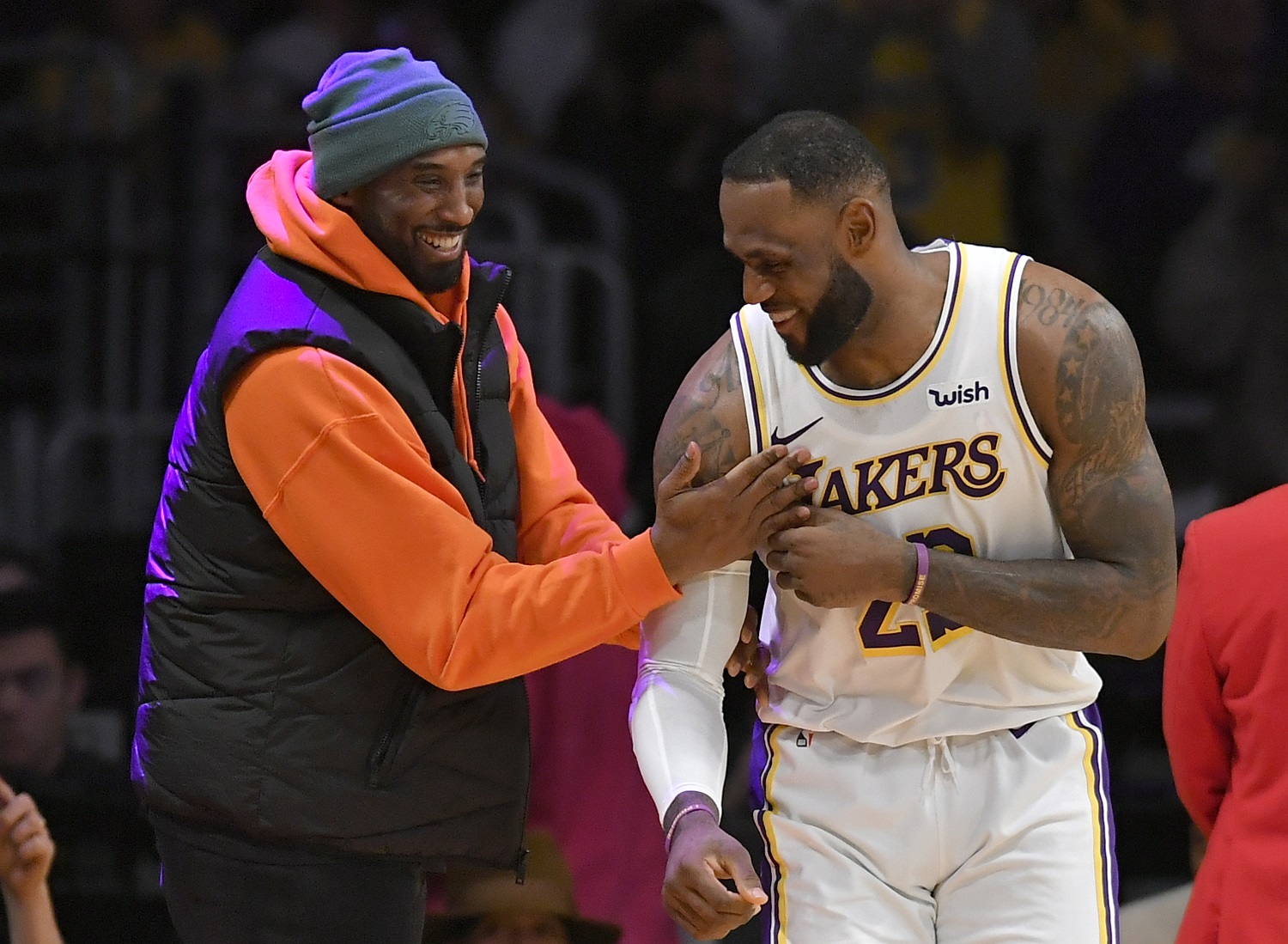 LeBron James Thought His Lakers Teammates Were Joking When They Told Him About Kobe Bryant's Death
The story of how LeBron James thought his Lakers teammates were joking when they informed him of Kobe Bryant's death on a flight back to LA.
As LeBron James and the Los Angeles Lakers prepare to resume the 2019-2020 NBA season following a four-month hiatus, they're naturally going to hear talk of how wonderful it would be if they could win an NBA championship to honor the late, great Kobe Bryant.
While such pressure is completely unfair to put on anyone, there's certainly a chance that LeBron is hoping to do just that, although he'd obviously be gunning for a fourth title even if his good friend hadn't passed away in January.
LeBron James and Kobe Bryant shared a special friendship over the years. Both were highly-touted prospects coming out of high school and while they never wore the same jersey in the NBA, they bonded as teammates for Team USA at the Olympics in 2008 and 2012, something LeBron later said was a dream come true. James was a huge Kobe fan in high school and was even once gifted a pair of sneakers from the "Black Mamba," sneakers that he still wore in a game despite them being one size too small.
So you can imagine how James must have felt when he heard the news that Bryant had passed, news that he initially didn't believe as he thought his Lakers teammates were messing with him on their flight back from Philadelphia the night after LeBron passed Kobe on the NBA all-time scoring list.
LeBron James passed Kobe Bryant on the NBA all-time scoring list the night before he died
On January 25, 2020, LeBron James and the Lakers were in Kobe Bryant's hometown of Philadelphia for a matchup with the 76ers. James needed just 18 points to pass Bryant on the NBA all-time scoring list and with 7:23 remaining in the third quarter, LeBron, who had "Mamba 4 Life" scribbled on his shoes that night, drove the lane for a simple layup to give him 33,644 career points, passing Kobe to become the league's third-leading scorer.
LeBron was absolutely thrilled to be in Kobe's hometown and wearing a Lakers jersey for the milestone and the Mamba himself sent out a tweet not long after the bucket to congratulate his friend.
That tweet would be the last public message Kobe Bryant ever delivered.
LeBron James thought his Lakers teammates were joking when they told him of Kobe Bryant's death
The following morning, LeBron James and the Lakers hopped on a plane back to LA. LeBron wanted to get some sleep so he decided to nap. Anthony Davis, who says he has a hard time sleeping on airplanes, was watching Avengers: Endgame when he saw Dwight Howard and DeMarcus Cousins waving at him. Davis told ESPN the story of how he himself found out about Kobe Bryant's death, news that he then had to relay to a napping LeBron, who didn't believe it at first.
"So I remove one of my headphones, and I look. And Dwight tells me, 'Man, Kobe died.' And me thinking as invincible as Kobe Bryant is, I'm like, 'Kobe who?' Because I'm like, that's not — it's not Kobe Bryant.

"And he was like, 'Kobe.' And I was like, 'OK. Kobe who? I'm not sure who you're talking about.' And he was like, 'Kobe Bryant.' And at this time, Bron is still asleep. So I was like, 'Wait, what? How? Like, I need details, like, tell me.' And he was like, 'Man, helicopter crash.'

"And I just like, start shaking Bron, like, 'Wake up! Wake up!'

"I remember the first thing Bron said to me was, 'Man, y'all stop playin' — like, stop playing with me. 'And I'm trying to get on the internet. And Dwight, like, you can see him start crying. He was like, 'It's true.'"

Anthony Davis
It was true. Kobe Bryant and eight others, including his 13-year-old daughter Gianna, had died in a helicopter crash in Calabasas, California, on the way to one of Gianna's basketball games at Bryant's Mamba Sports Academy in Newbury Park. Two of Gianna's young teammates were on board as well.
Obviously reeling from the news, LeBron James still had the strength to gather his Lakers teammates and coaches for a prayer.
He led the team in an impromptu prayer while still on the plane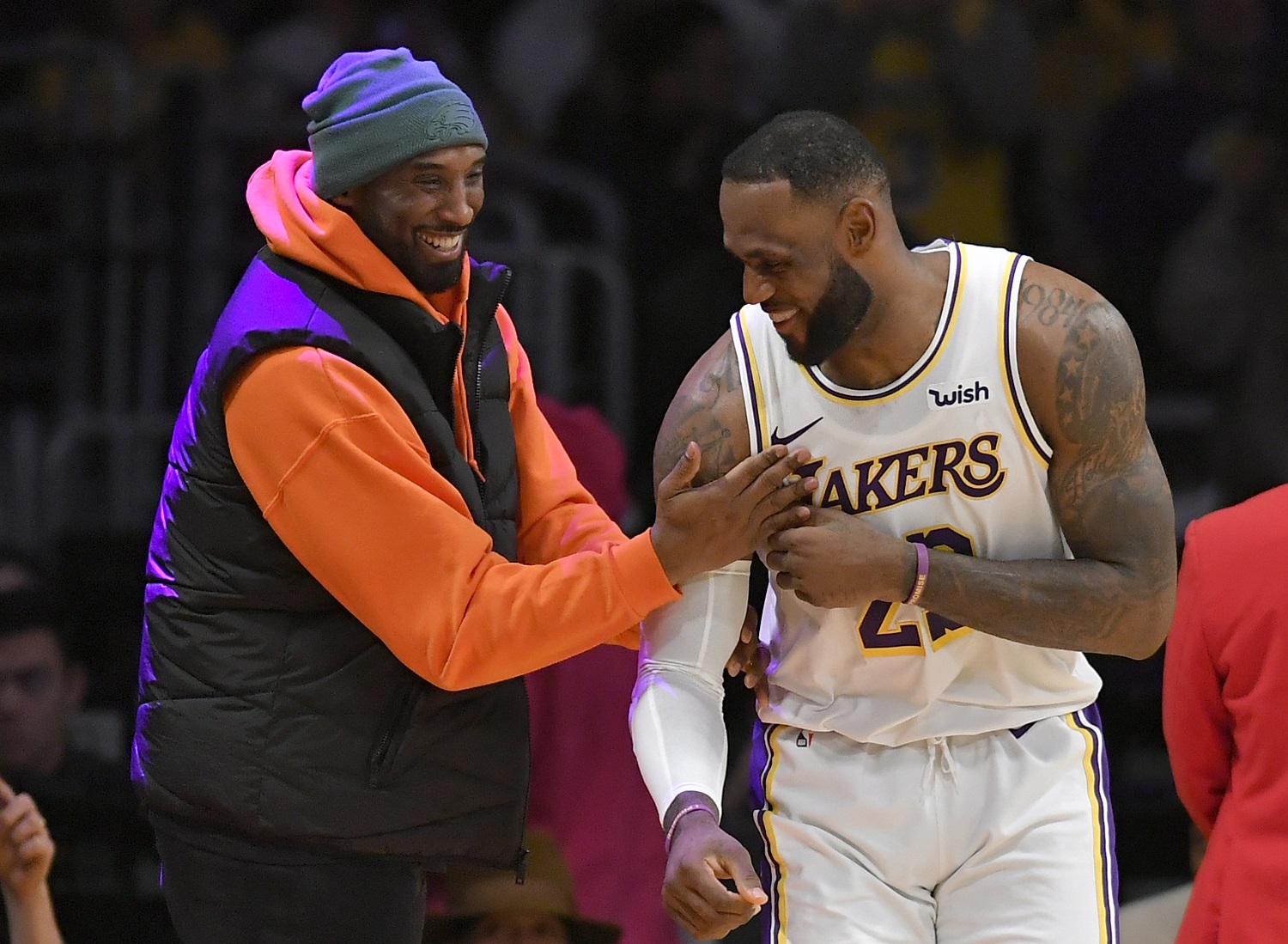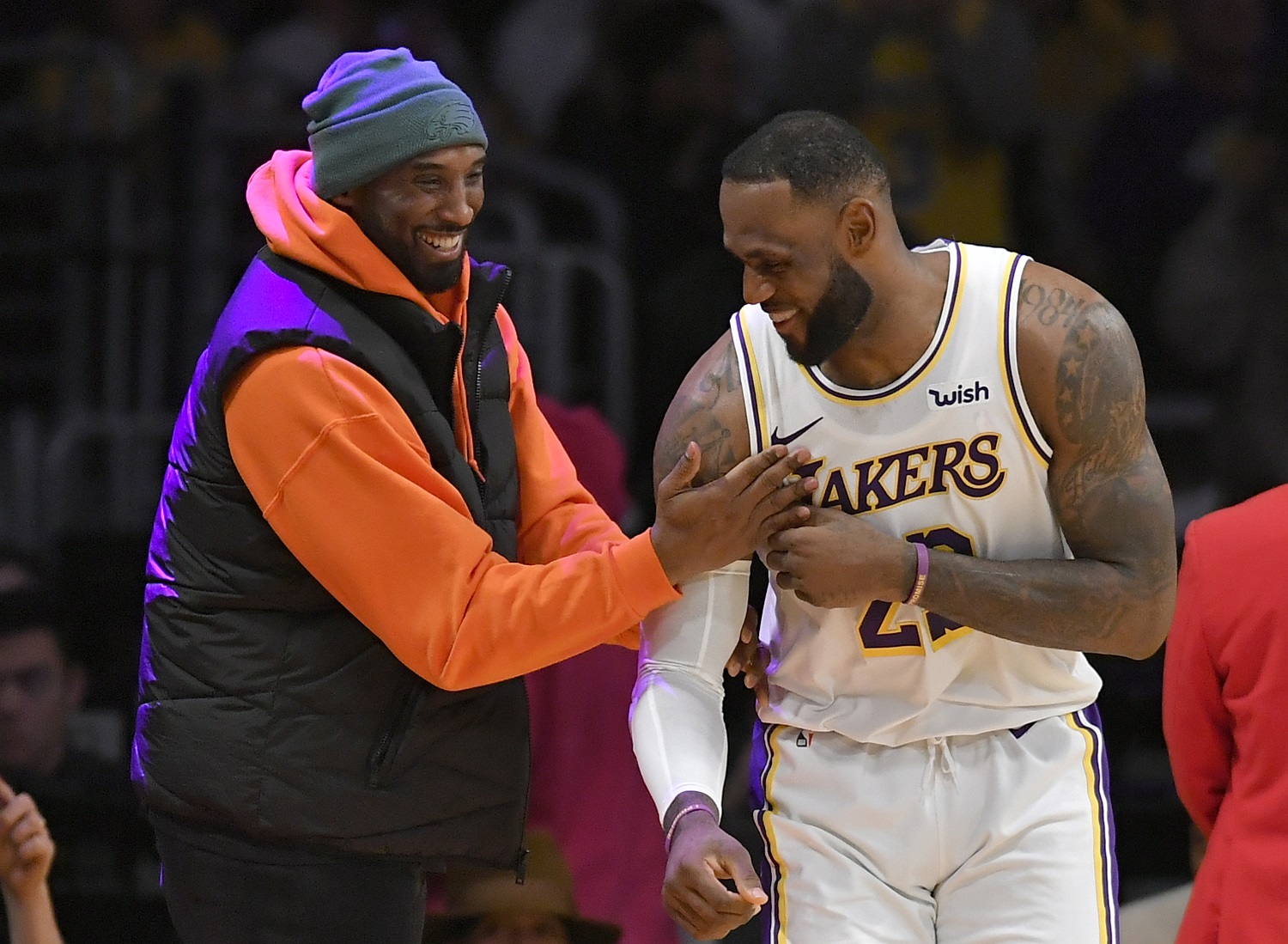 As the news spread throughout the plane, LeBron James, who had actually taken a congratulatory phone call from Kobe Bryant that very morning, knew he had to do something and quickly gathered everyone for a group prayer. Everyone on the Lakers' plane was clearly devastated and James simply wanted to bring everyone together.
"It was just off the top of my head, just off the cuff. I think it was needed for us to come together and just give thanks to the man above.

"Even though at times we question him and question why he do some of the things that he do, know that he's never made a mistake. And just hope that he has his hands on top of Vanessa [Bryant] and the kids at that time, and hope that he continues to watch over all of us. So, I don't know, it wasn't something I thought about. It was something that just kind of came to me, and I said my piece."

LeBron James
LeBron James would later say that the week following Kobe Bryant's death was the toughest of his life.
The Lakers resume their NBA season in the Orlando bubble on July 30 in a matchup with the LA Clippers.