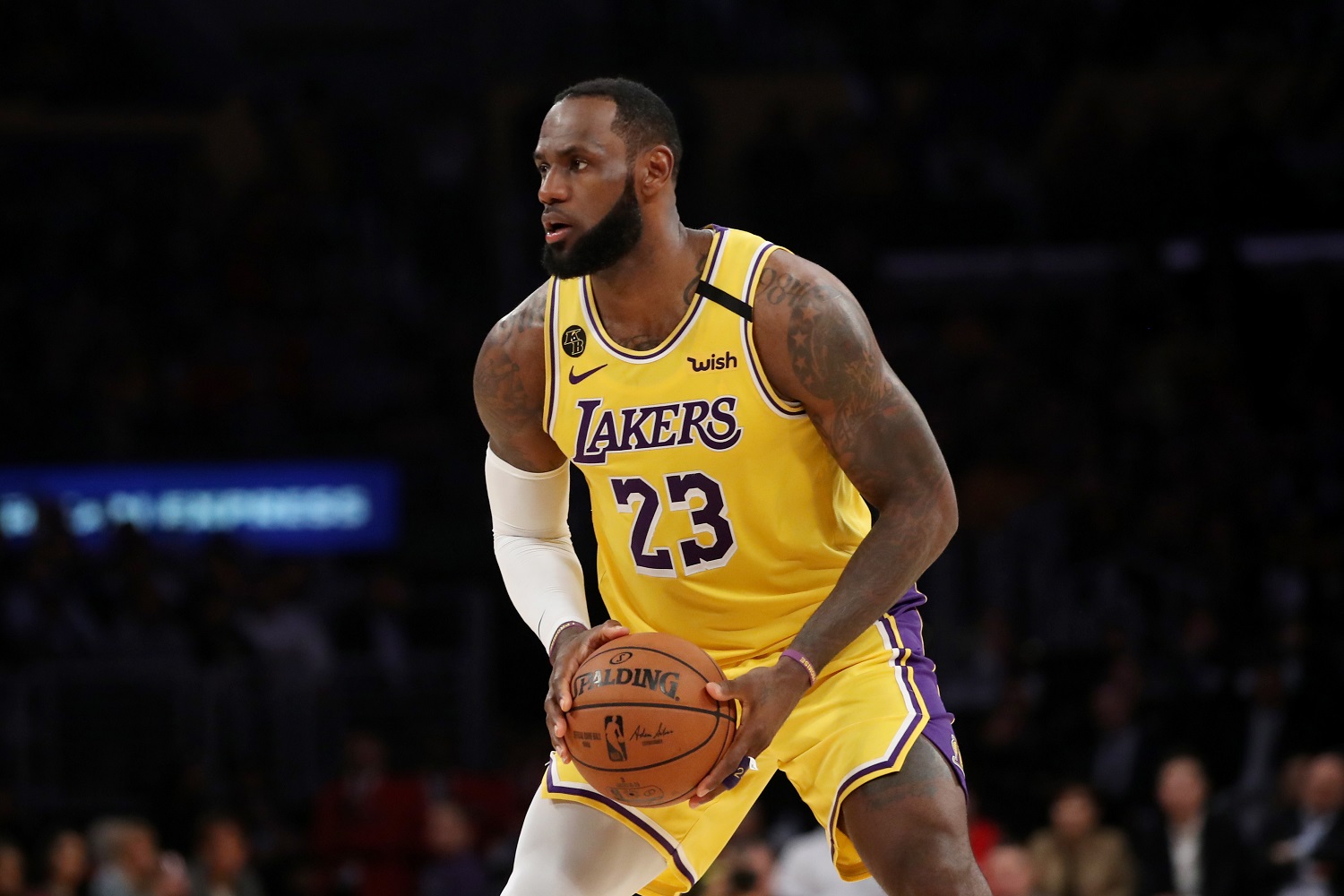 3 Big Reasons Why This Could Be LeBron James' Last Chance at an NBA Title
A look at three different reasons why 2020 could be the last chance that Los Angeles Lakers star LeBron James has to win a fourth NBA title.
LeBron James and the Los Angeles Lakers arrived at the bubble in Orlando last week and are obviously one of the clear favorites to win the NBA championship. Yes, the Lakers are down a couple of guards with Avery Bradley choosing to stay home due to COVID-19 concerns and Rajon Rondo out six to eight weeks with a broken thumb. But they still have plenty of weapons to help LeBron James make a serious run at a fourth NBA title, which is a good thing as this truly may be his last chance to hoist the Larry O'Brien Trophy. Here's a quick look at a few reasons why that is.
LeBron James has logged a lot of minutes over the last 17 years
Not even LeBron James can play at this level forever. Amazingly, in year 17 of his career, the four-time NBA MVP is having one of his best overall seasons, averaging 25.7 points, an NBA-best and career-high 10.6 assists, and 7.9 rebounds. But he's obviously getting closer to the end of his career and he's logged a lot of minutes over the last 17 years.
LeBron currently leads all active players in minutes played, racking up 48,329 since 2003, which is actually good for ninth on the all-time list. And that's not including the extra 10,049 he's played in the postseason. But that's what happens when you go to eight consecutive NBA Finals and nine overall. Yes, James is a freak of nature but even his body will turn on him at some point. But none of that will even matter if he doesn't have help.
There's no guarantee that Anthony Davis will return to the Lakers
There's certainly a chance that these 2020 playoffs will be the only time that LeBron James and Anthony Davis will be chasing an NBA title together. The Lakers traded a lot of big pieces to acquire the seven-time All-Star with the hope that he'd stick around following this season.
The 26-year-old will enter free agency once the season concludes and there's no guarantee that he's going to re-sign in LA. He already turned down a four-year/$146 million max extension in January but that's simply because he can sign a five-year deal worth more than $200 million after the season.
But there has been plenty of talk that Davis might be looking for a three-year deal when he can again hit free agency at the age of 29. While he might be just being nice to his hometown, he's dropped a couple of hints that he could sign with the Chicago Bulls. It's not likely but AD will certainly have plenty of options at his disposal.
If he chooses to go elsewhere, there's nobody that the Lakers could bring in to better complement LeBron James moving forward. And if they can't win a title this year, Anthony Davis could choose to leave LeBron behind knowing that things will be even tougher next season.
LeBron James and the Lakers will have much stiffer competition next season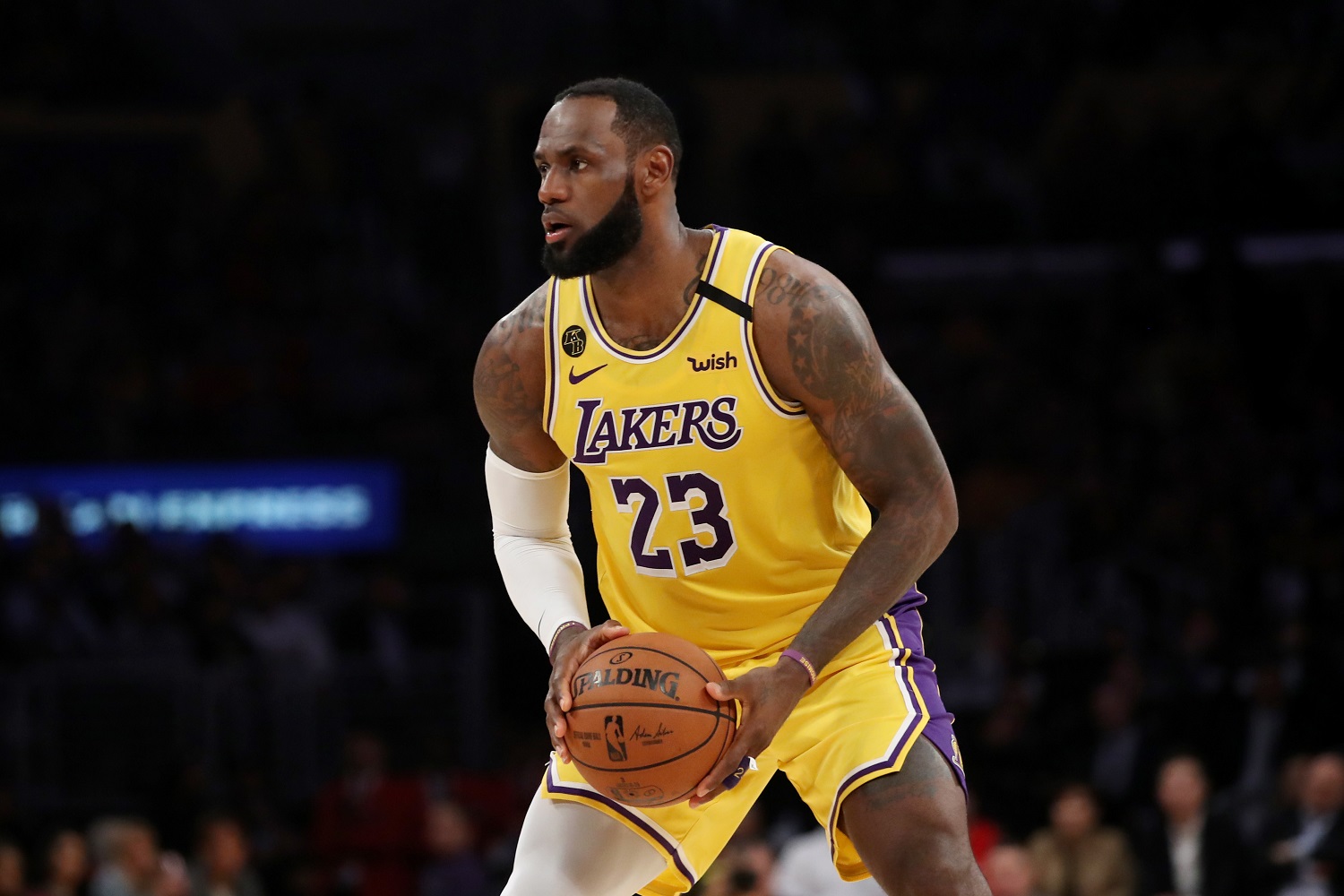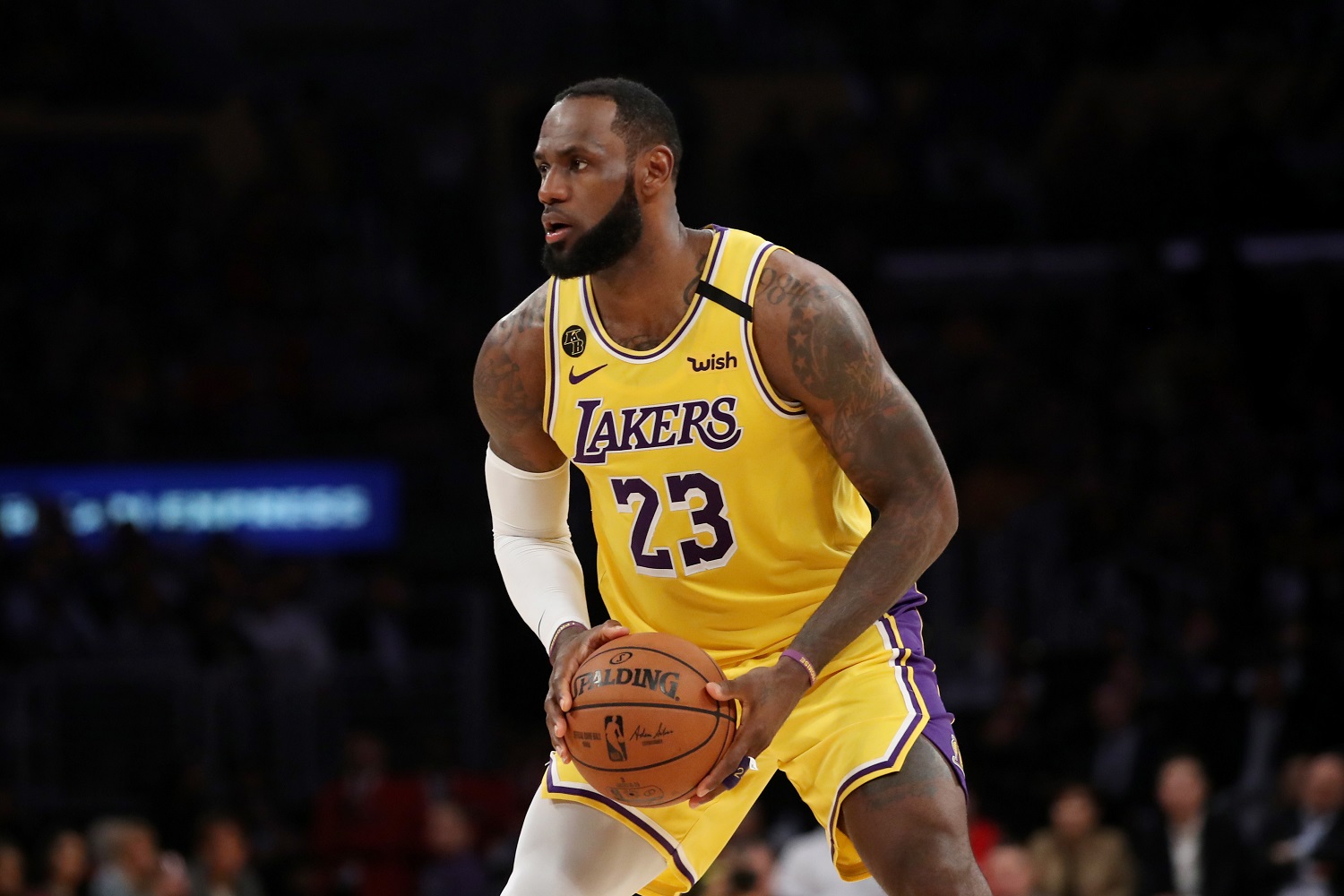 It stands to reason that the two biggest threats to LeBron James and the Lakers in the bubble are the LA Clippers and the Milwaukee Bucks, right? If the Lakers can't get past either one of those teams this year, it's going to be even tougher next year, with or without Anthony Davis, when the Bucks and Clips are even more confident and have more chemistry.
To make matters worse, the Golden State Warriors will be back healthy next year, which makes the Western Conference that much tougher. Kyrie Irving and Kevin Durant will be back healthy for the Brooklyn Nets, which makes the NBA as a whole that much tougher.
It's always tough to say it's "now or never" when discussing LeBron James but that time might actually be here. The Lakers resume their quest for title No. 17 on July 30 against Kawhi Leonard, Paul George, and the LA Clippers.
*All stats courtesy of Basketball-Reference