How the LA Lakers Could Actually Benefit From a Canceled NBA Season as It Pertains to Anthony Davis
Before the 2019-2020 NBA season was suspended on March 11 due to the coronavirus outbreak, which was certainly the right call, the Los Angeles Lakers were one of the clear favorites to win the NBA championship. LeBron James, Anthony Davis, and company held a 5.5-game lead in the Western Conference and were playing terrific basketball, winning eight of their last 10 games before the shutdown occurred.
There are still no definite plans to resume the NBA season but many scenarios have been discussed. One would see the league jumping straight into the postseason with all playoff teams gathering at a neutral location, such as Las Vegas or Hawaii, and playing games with zero fans in attendance.
However, with every passing day, the likelihood of the NBA returning this season diminishes. The league is obviously still hoping to resume play but with the COVID-19 outbreak still growing, hope is fading and the chance of the Lakers winning a 17th NBA title is fading with it. Nobody wants to see the season shut down but then I got to thinking. Could canceling the season actually help the Lakers as it pertains to soon-to-be free agent Anthony Davis?
Anthony Davis was having a monster year with the Lakers
As was expected when Anthony Davis joined the Lakers ahead of the current season, coming to LA in a trade for Lonzo Ball, Brandom Ingram, Josh Hart, and three first-round draft picks last summer, the former number one overall pick thrived alongside LeBron James.
The dynamic duo found instant chemistry and gave Lakers fans countless highlights through 63 games. Davis was averaging a team-high 26.7 points per game, also adding 9.4 rebounds per night. The Lakers were 49-14 when the season was suspended and essentially had the top spot in the Western Conference locked up with 19 games remaining.
He's set to become a free agent and turned down an extension with LA in January
The Lakers took a big gamble on Anthony Davis when they traded for him last summer, seeing as how the seven-time NBA All-Star had just one season left on the five-year/$145 million extension he signed with the Pelicans in 2015.
But the Lakers remained confident that Davis would indeed re-sign in LA. However, back in January, Davis rejected a four-year/$146 million extension with the Lakers and will indeed become a free agent when this current season officially ends. Most think that AD will come back to the Lakers, as he can simply make more money by signing with LA as a free agent, actually $52 million more, but there's certainly no guarantee that will happen.
Even as recently as November, Davis hinted that he might be interested in joining the Chicago Bulls, who will have a lot of money available, and a new front office. Davis grew up in the Windy City and has said on multiple occasions how great it would be to play for his hometown team. The New York Knicks have also been mentioned as a landing spot for The Brow when he enters free agency, as they were one of his preferred teams when he requested a trade from New Orleans.
Davis himself also mentioned the Celtics at one point in trade talks, which would obviously infuriate Lakers fans. Yes, some of these destinations don't seem likely but did anyone really think that Kevin Durant would sign in Brooklyn last year when he could have taken more money to stay with the Warriors?
How a canceled season could help the Lakers keep Anthony Davis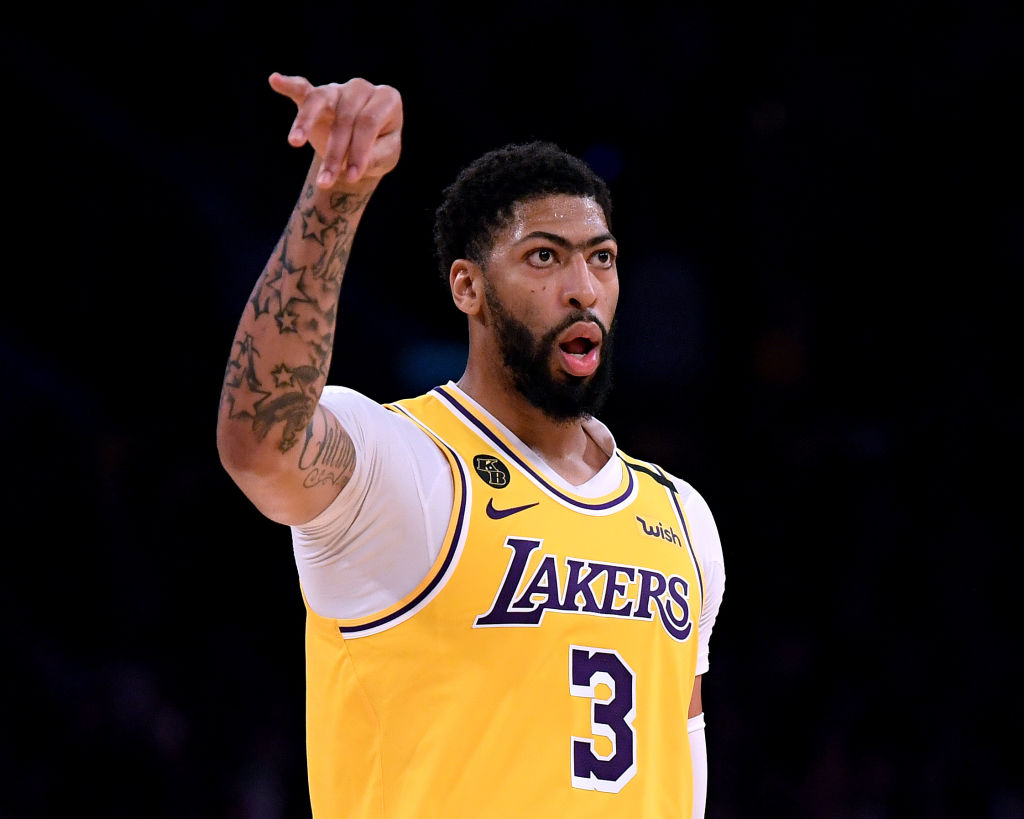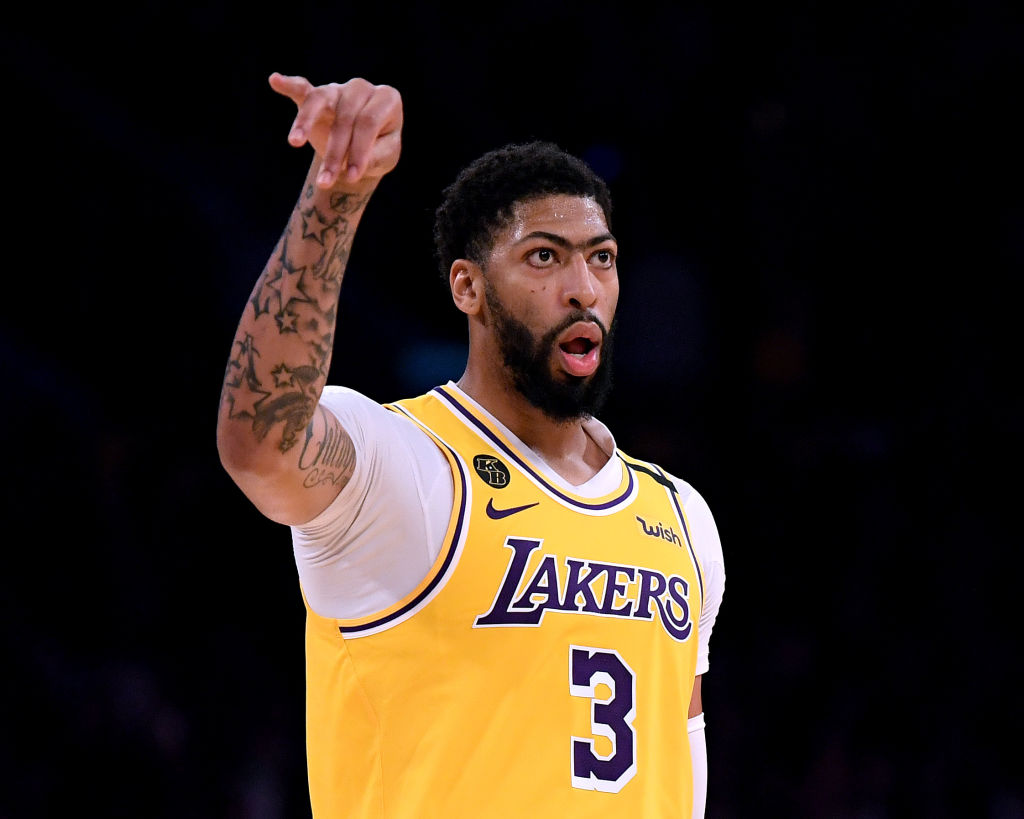 So here's the crazy theory on how canceling the rest of the NBA season could actually help the Lakers as it pertains to Anthony Davis.
Let's say that the season actually does resume and the Lakers go on to win the NBA championship. Obviously, that helps LA as it would tie them with the rival Celtics for the most all-time titles with 17. But, like Durant, would Davis then want to leave to start his own legacy somewhere else? The Lakers winning a title would be more about LeBron James and his legacy, right?
However, if the season ends up being completely canceled, there's the matter of unfinished business. Anthony Davis has never been in a better position to win an NBA championship than he is right now. LeBron has somehow managed to have one of his best overall seasons in his 17th year in the league and clearly has plenty left in the tank.
Yes, there's a chance that the Lakers could get to the NBA Finals if the season resumes and lose to the Milwaukee Bucks, who would be the obvious favorite in the Eastern Conference. That could say to AD that this season was his best shot to win a title with the Lakers and they couldn't get it done. So maybe he wants to try and lure a few guys elsewhere and start his own superteam, perhaps in Chicago to bring the Bulls back to relevancy.
But if the season is canceled and he never even got a shot at an NBA title with LeBron, that could motivate him to re-sign (the $200 million wouldn't hurt either) with the Lakers and make another run at it next season. Just call the entire season "Unfinished Business" as a marketing tool and run with it.
Look, it's likely that no matter what happens that Anthony Davis re-signs with the Lakers and he and LeBron make a few runs at titles over the next few years. But with no sports on right now, we sportswriters are going crazy and looking for things to discuss so I thought I'd have a little fun with this.
Like everything else right now, we just have to wait and see what happens.