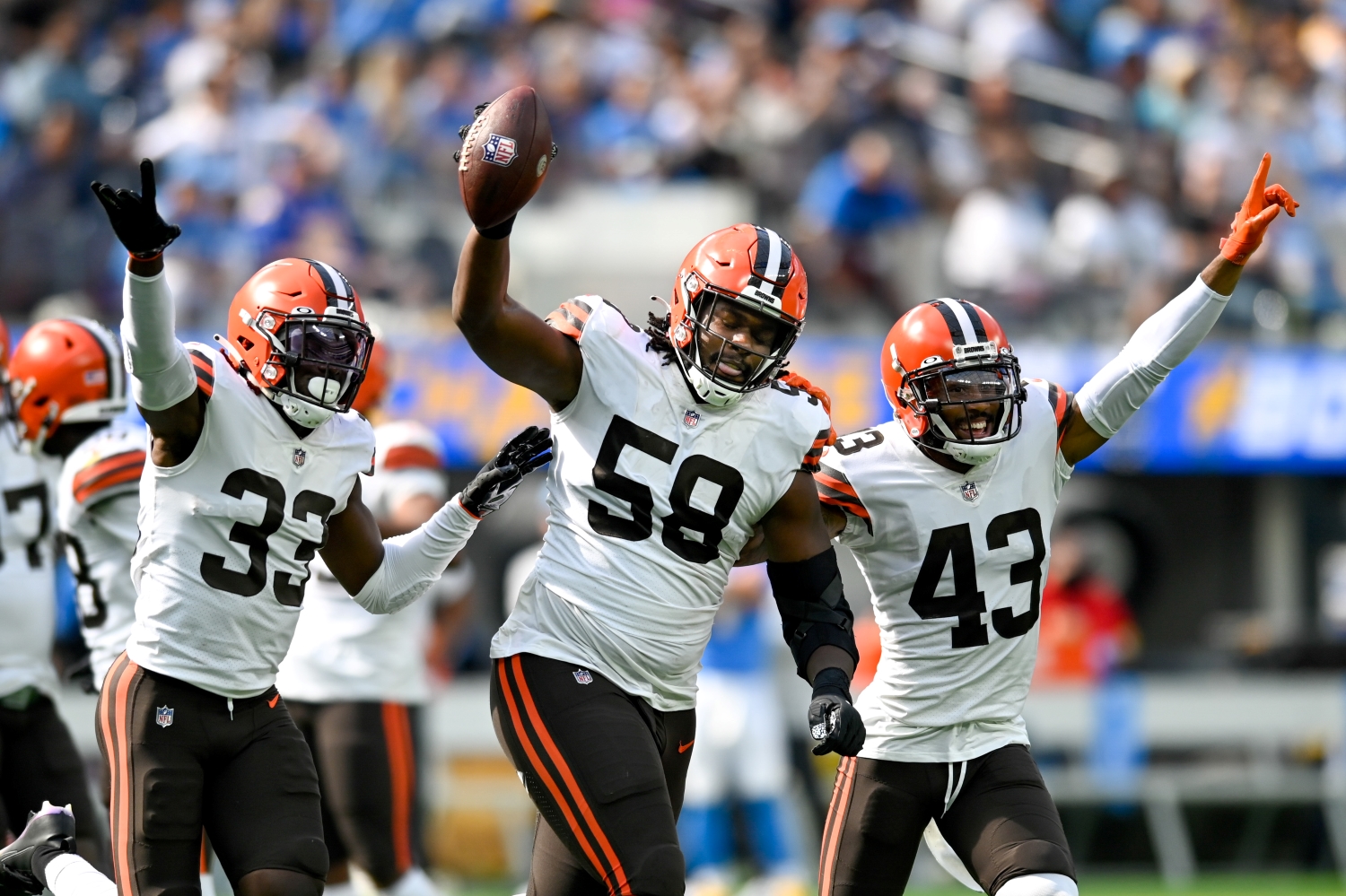 After Suffering Serious Injuries in an ATV Accident, Getting Sued by the Seahawks for $799,238, and Spending Nearly a Year in Jail, Browns DT Malik McDowell is Suddenly in the Spotlight For All the Right Reasons
After suffering serious injuries in an ATV accident and dealing with personal and legal troubles, Browns defensive tackle Malik McDowell is finally starting to make his mark in the NFL.
The Seattle Seahawks thought they secured a future star when they selected Malik McDowell in the 2017 NFL Draft.
Instead, they spent a second-round pick on someone who would play zero snaps for the franchise.
Despite entering the league as one of the most promising defensive prospects in his class, McDowell's pro career appeared all but over within the blink of an eye. An ATV accident set the stage for several challenging years for the former Michigan State standout. But after dealing with legal issues and overcoming health setbacks that could have forced him to find a new profession, McDowell has finally turned a corner.
And if he keeps trending in the right direction, the Cleveland Browns should have a dominant defense that's capable of carrying the team to a Super Bowl title.
A devastating ATV accident and legal troubles threatened to end Malik McDowell's NFL career before it really began
Three months after the Seahawks made him the 35th player taken in the 2017 draft, McDowell suffered a serious head injury as a result of an ATV accident. Of course, that life-changing event occurred just two months after he signed a four-year, $6.95 million contract with $4.4 million guaranteed. The Detroit native didn't participate in training camp due to his injuries, but that only represented the beginning of his troubles in Seattle.
McDowell was arrested in both September (driving under the influence of alcohol) and December (disorderly conduct) of 2017. On July 26, 2018, four months after he received a sentence of 12 months of probation, he got waived by the Seahawks with a non-football injury designation.
Unfortunately for McDowell, his legal issues didn't stop there.
On Feb. 18, 2019, an altercation with police led to assault, resisting arrest, and operating a vehicle while intoxicated (OVI) charges. The incident also led to the Seahawks releasing McDowell. The team subsequently filed a lawsuit against him seeking repayment of $799,238 in forfeited signing bonus money.
McDowell paid an even steeper price later that year when he received a sentence of 11 months in jail and three years probation following a guilty plea on a multitude of criminal charges. According to ESPN, the judge also ordered him to write four essays on finding meaning in life other than committing crimes, the importance of respecting the law, the principles of the Declaration of Independence and how his behavior undermined them, and the importance of respecting property rights.
Although the future didn't appear particularly bright for McDowell by the end of 2019, fate had other plans. And after seeing his name in headlines for all the wrong reasons over the last few years, the 25-year-old has completely shifted the narrative by doing exactly what's expected of him in Cleveland.
The former Seahawk is suddenly in the spotlight for all the right reasons
Andrew Berry raised a few eyebrows in May by taking a flier on McDowell. At this point, though, the second-year general manager looks like a genius for signing the former collegiate star to a one-year, $660,000 contract.
That low-risk, high-reward move has paid off brilliantly for a Browns team that ranks 11th in points allowed through five weeks. McDowell, who tips the scales at 6-foot-6, 295 pounds, has started every game at defensive tackle. Considering he entered Week 1 without a single NFL snap on his resume, it's safe to say his ascent has been one of the more surprising storylines of the season.
With eight tackles (two for loss), one sack, two quarterback hits, and a fumble recovery on 206 snaps, McDowell hasn't exactly stuffed the stat sheet. However, Pro Football Focus ranks him 40th out of 116 interior defensive linemen, which is highly impressive for someone who's spent so much time away from the game.
Coming off an excellent performance that included his first career sack and fumble recovery, McDowell certainly sounds confident about making more big plays moving forward.
"I was really like now they're going to start rolling in," he said Wednesday. "I tasted the blood, the blood in the water, I smelt it, I got there, I actually made the play. Now I got my feet wet. Now I know what it feels like. Now it's time to get it some more."
McDowell has a chance to cash in if he continues to play well for Cleveland's talented defense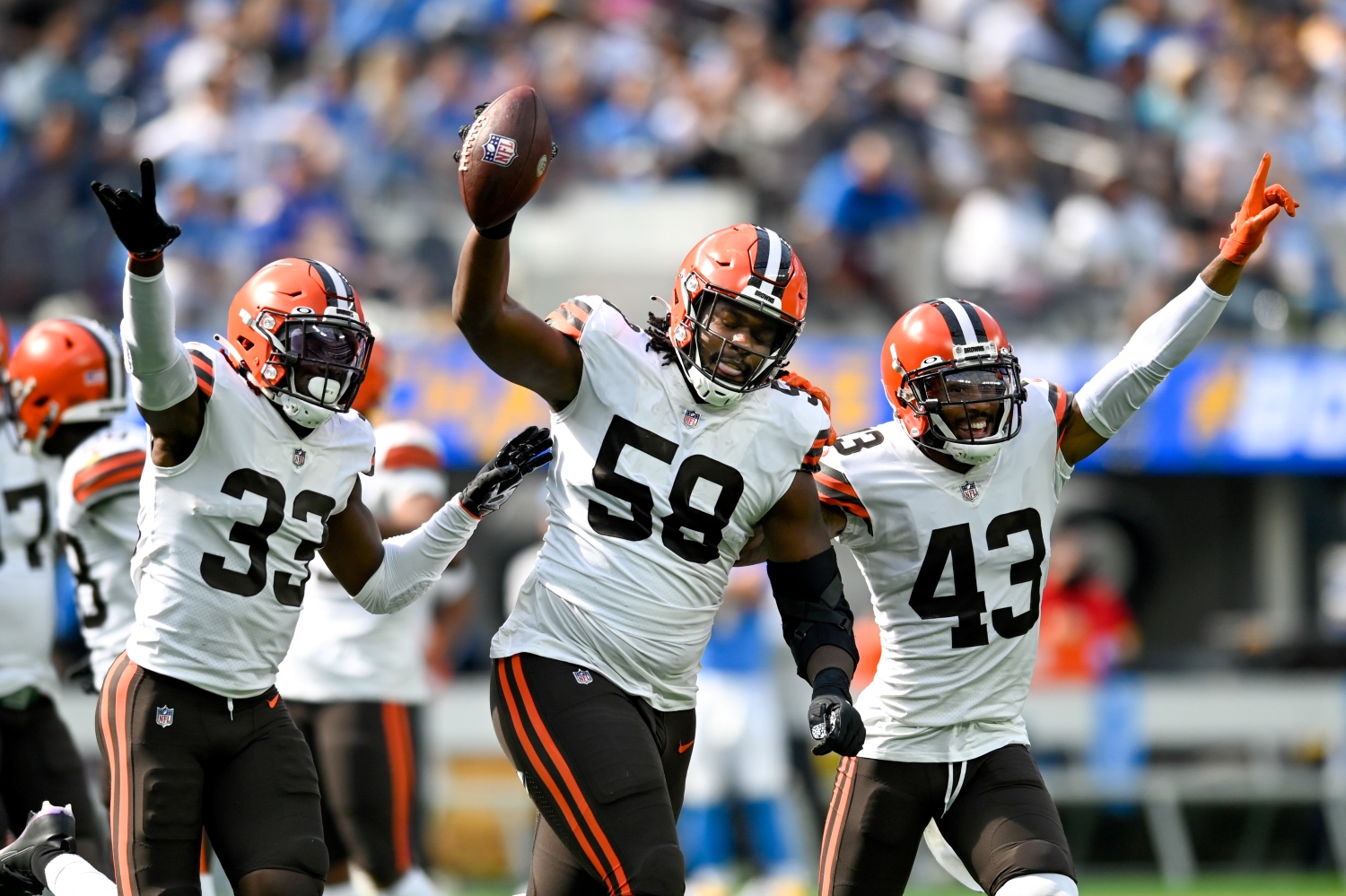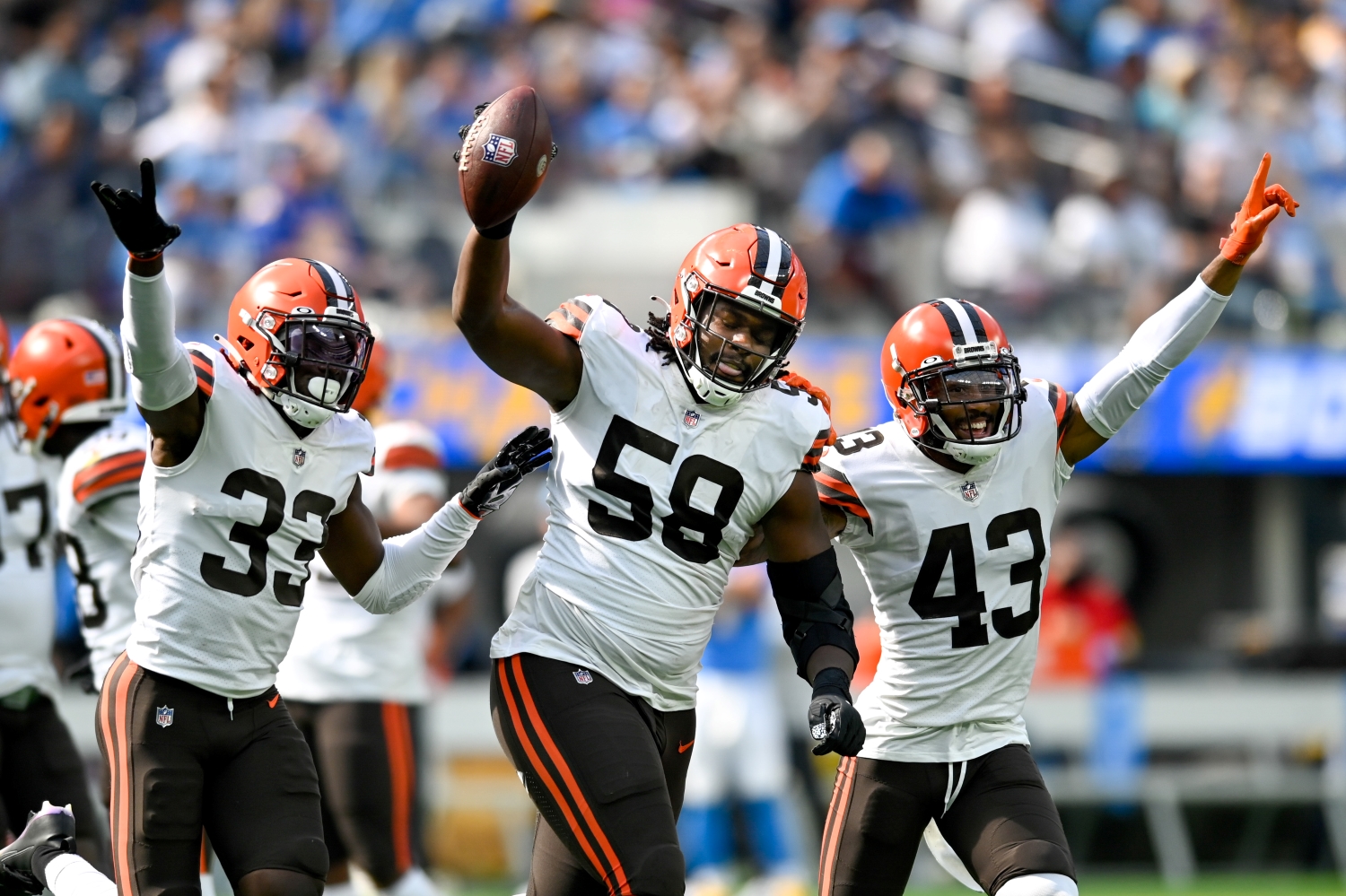 As long as McDowell stays on his current path, everyone in Cleveland will be happy. His ability to put pressure on opposing quarterbacks gives the team a much-needed interior rusher who can collapse the pocket and cause confusion for blockers. And with Myles Garrett and Jadeveon Clowney lining up alongside him, McDowell should face one-on-one matchups on a fairly consistent basis.
If he continues to hone his craft and become more comfortable in the defense, the Browns should become a top-eight unit. They possess an overwhelming amount of sheer physical talent on all three levels, and with young players gaining valuable experience, the defense should get better as the season progresses.
Ultimately, that should put Baker Mayfield and Co. in a terrific position to make a serious run at a Super Bowl title. With an explosive offense that also has room to improve, the Browns have the firepower on both sides of the ball to defeat the elite teams in the AFC. So, there certainly should be plenty of optimism surrounding their chances of going all the way.
As for Malik McDowell?
His future looks promising, too.
After all, if his strong start is a sign of things to come, the impending free agent should convince at least one franchise to sign him to a multi-year contract next spring.
That is, of course, if the Browns don't get a deal done first.
All statistics courtesy of Pro Football Reference. All contract data courtesy of Spotrac.