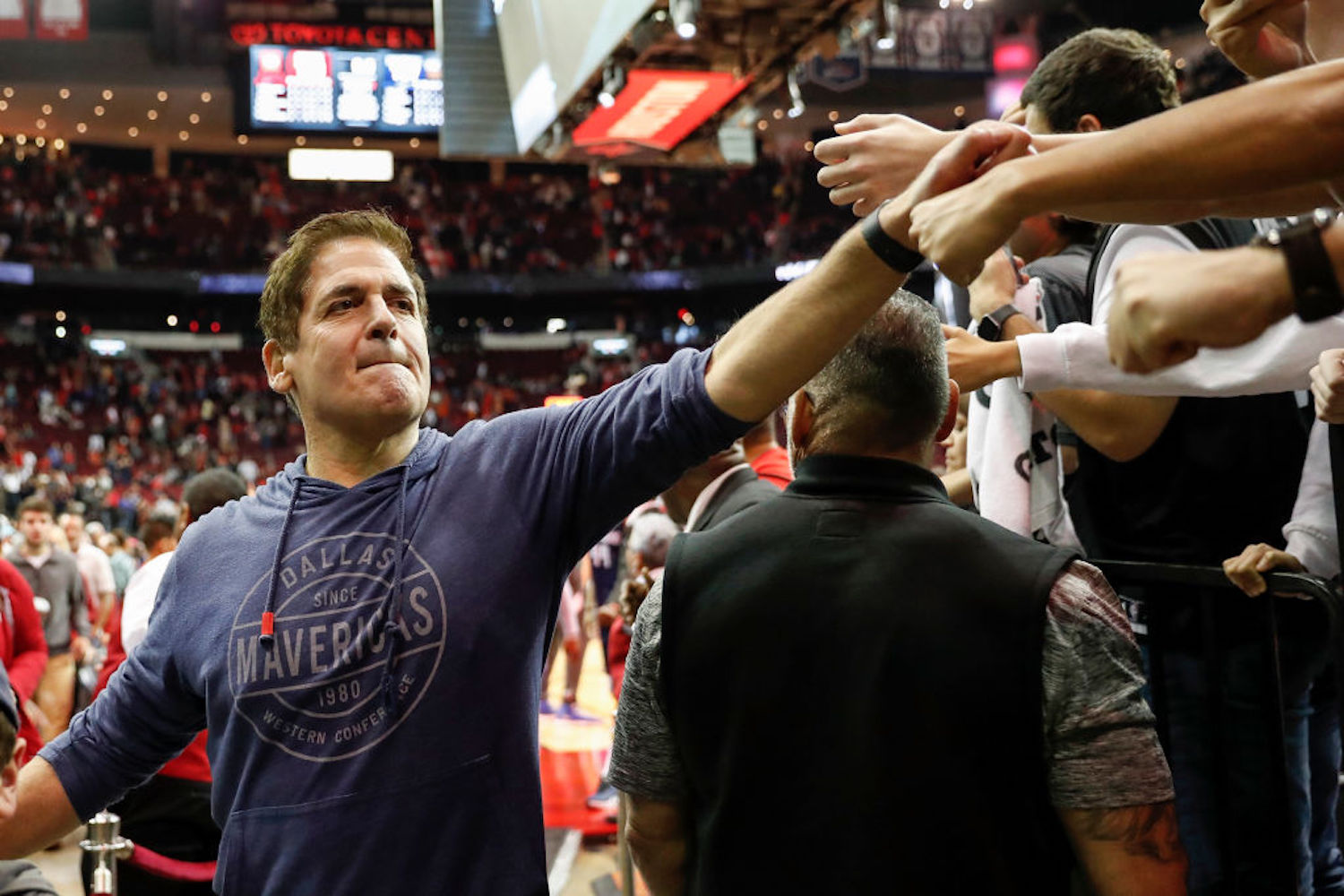 Delonte West Is Finally Getting the Help He Desperately Needs Thanks to Mark Cuban
Delonte West has had a rough go in retirement, so Mark Cuban is lending a helping hand by offering to pay for his rehab.
Delonte West used to be a solid NBA player, but his life has gone into a downward spiral after he retired from the league.
The NBA community has been concerned about West's well-being for years, as viral photos and videos have appeared showing West fighting in the streets, begging for money, and looking to be on drugs. Mark Cuban, who witnessed West's final NBA season with the Dallas Mavericks firsthand, has reached out to help the former NBA star.
It looks as if there will be brighter days ahead for West, all thanks to Cuban's kindness and generosity.
Delonte West played nine seasons in the NBA
West was never considered a superstar in the NBA, but he had a successful career as a crafty scorer that lasted nine seasons. The guard played for four different teams in his career: the Boston Celtics, the Seattle SuperSonics, the Cleveland Cavaliers, and the Dallas Mavericks.
West was selected No. 24 overall in the 2004 NBA draft by the Celtics. He didn't see the court much in his rookie season, but he broke out the next year and started 71 games for Boston in 2005.
The former St. Joes star averaged 9.7 points and 3.6 assists per game in his NBA career. He played two full seasons with the LeBron James-led Cavaliers and was an integral part of their playoff runs in the late 2000s.
West finished his career with the Mavericks in 2011, and he was out of the NBA by age 28.
West fell on hard times in retirement
Ever since his retirement from the NBA, West has struggled to stay on his feet. He's been spotted by multiple fans begging for money on the streets and looking to be on drugs or alcohol.
In January of this year, West went viral after a video surfaced of him getting beaten on the streets and handcuffed by police in the Washington D.C. area. Earlier this week West was spotted panhandling with a sign in the streets of Dallas.
Those who knew West from the NBA believe he has mental health issues that have sent him off the rails. His family has been trying to get him into a rehabilitation facility for years, and an unlikely hero might've just accomplished that feat.
West is finally getting the help he needs thanks to Mark Cuban
Late Monday night, TMZ Sports reported Mavericks owner Mark Cuban picked West up from a gas station in Texas and brought him to a local hotel. Cuban signed West in 2011 to play for the Mavs, and he's recently been trying to reach out to get him the help he desperately needs.
That help might finally be coming.
On Tuesday afternoon, Shams Charania of The Athletic reported West has checked into a rehab facility in Florida. Cuban found a way to reunite West with his mother on Monday night, and his family was able to convince him to seek help.
Cuban has long been one of the most generous and caring owners in sports, especially regarding his players. His kindness may have just saved West's life.