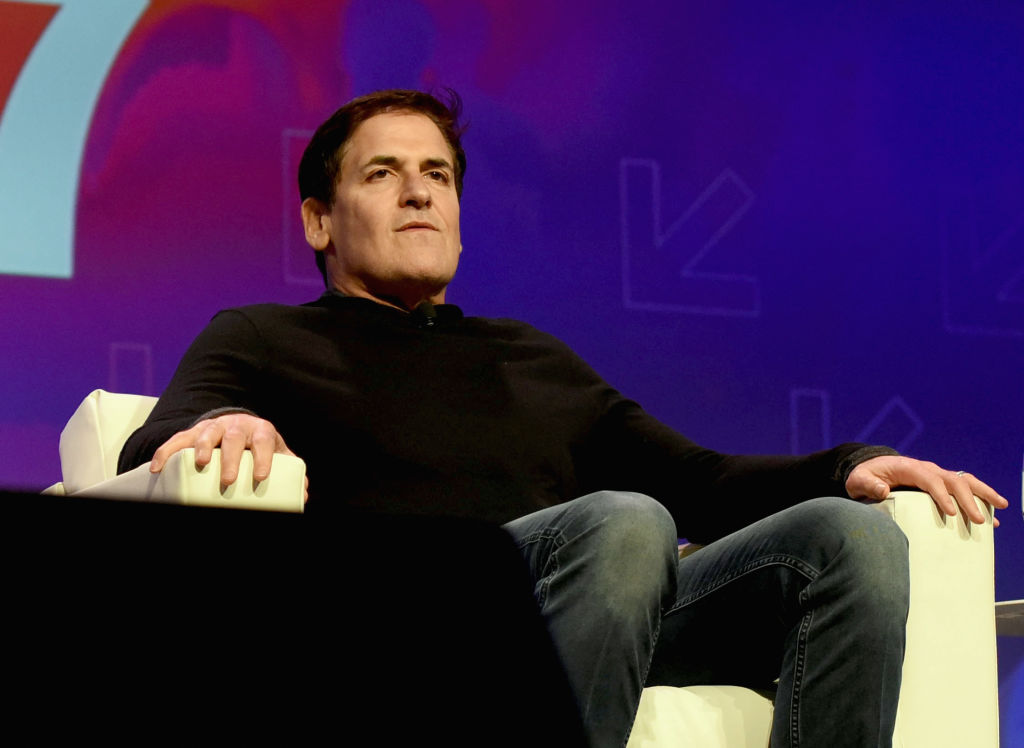 Mark Cuban Was Just Fined for Leaking NBA Information
Mark Cuban has always been one of the NBA's most outspoken owners. After his latest fine, it's safe to say that trend is continuing.
Mark Cuban has always been one of the NBA's most outspoken owners. Between his battles with David Stern, referees, or reporters, he always has something to say. However, Cuban just received a fine for leaking information about the upcoming season before an official announcement was made.
Today we will look at what he leaked to the press and discuss whether the information leaked about a new NBA rule was worth the fight.
What did Mark Cuban say?
Cuban spoke to reporters about the NBA instituting the new coaches challenge rule. It has been in place in the NBA G-league for a couple of seasons now, but this is the season where a trial run will be placed at basketball's highest level.
Due to Cuban releasing the information, he was fine to $50,000 by NBA commissioner Adam Silver. Cuban has always been hands-on from a fan's perspective. He creates an enjoyable culture for anyone attending a game and for the people surrounding the operations of the team.
He has always been willing to talk to fans during games and you can find him behind the players' bench at home and traveling with the Mavericks during the playoffs. 
Other fines
Since purchasing the team in 1999, Cuban has been fined over $2.6 million if you include the $50k fine he just received. His largest fine was handed out during the 2017-18 season. 
Cuban was hit with a $600k fine for stating the Mavericks should tank the rest of the regular season to end up with a top draft pick in the lottery. This didn't sit well with a commissioner looking for more parity in his league.
Dallas did end up with the No. 3 overall pick in the 2018 NBA Draft and used it to trade for Luka Doncic. All Doncic has done is become an All-NBA caliber player after averaging 21-7-7 as a rookie, just missing out on the All-Star team.
Will coaches challenges work?
Coaches challenges are becoming popular in almost every sport, and it will be great to see how it is implemented on the NBA level. Although the NFL is the league most commonly known with challenges, it is also used in tennis and in baseball. We think it could very useful in the NBA given its primary functions.
How will the challenge rule work?
The coaches will be able to challenge four calls during the course of a game. A personal foul issued to their team, an out-of-bounds call, a basket interference violation, or a goaltending violation. There won't be any challenges to flagrant 1 or flagrant 2 fouls issued by referees, and in the last two minutes of the game, only personal foul calls can be challenged.
Unlike the NFL the coach gets one challenge, and if the coach wins his challenge they are not granted a second one (in the NFL a head coach gets two challenges and going 2-2 grants them a third challenge)
Was the NBA was too harsh with its fine on Mark Cuban?
Did NBA Commissioner Adam Silver take it too far when sending a $50k fine Mark Cuban's way? How do you feel about the fine?
It could work in the NBA and we think there will be a strong possibility of it becoming part of the casual NBA fan's life in the not so distant future.
For more news regarding players and owners from around the league, be sure to check out our NBA section.