Matthew Judon Blasts 'Gary on Behalf of the NFL' for Drug Test Request
The NFL is beginning to annoy New England Patriots linebacker Matthew Judon.
The New England Patriots are in the hunt for a playoff berth mainly because of their defense. The Patriots enter Sunday's game at the Las Vegas Raiders with a 7-6 mark thanks to a defense that's been led by linebacker Matthew Judon. Judon leads the NFL in sacks with 14.5. He may also lead the league in "random" drug tests.
Judon took to Twitter on Thursday to voice his displeasure. He blasted "Gary on behalf of the NFL" for asking for yet another drug test request.
Matthew Judon having another terrific season for the New England Patriots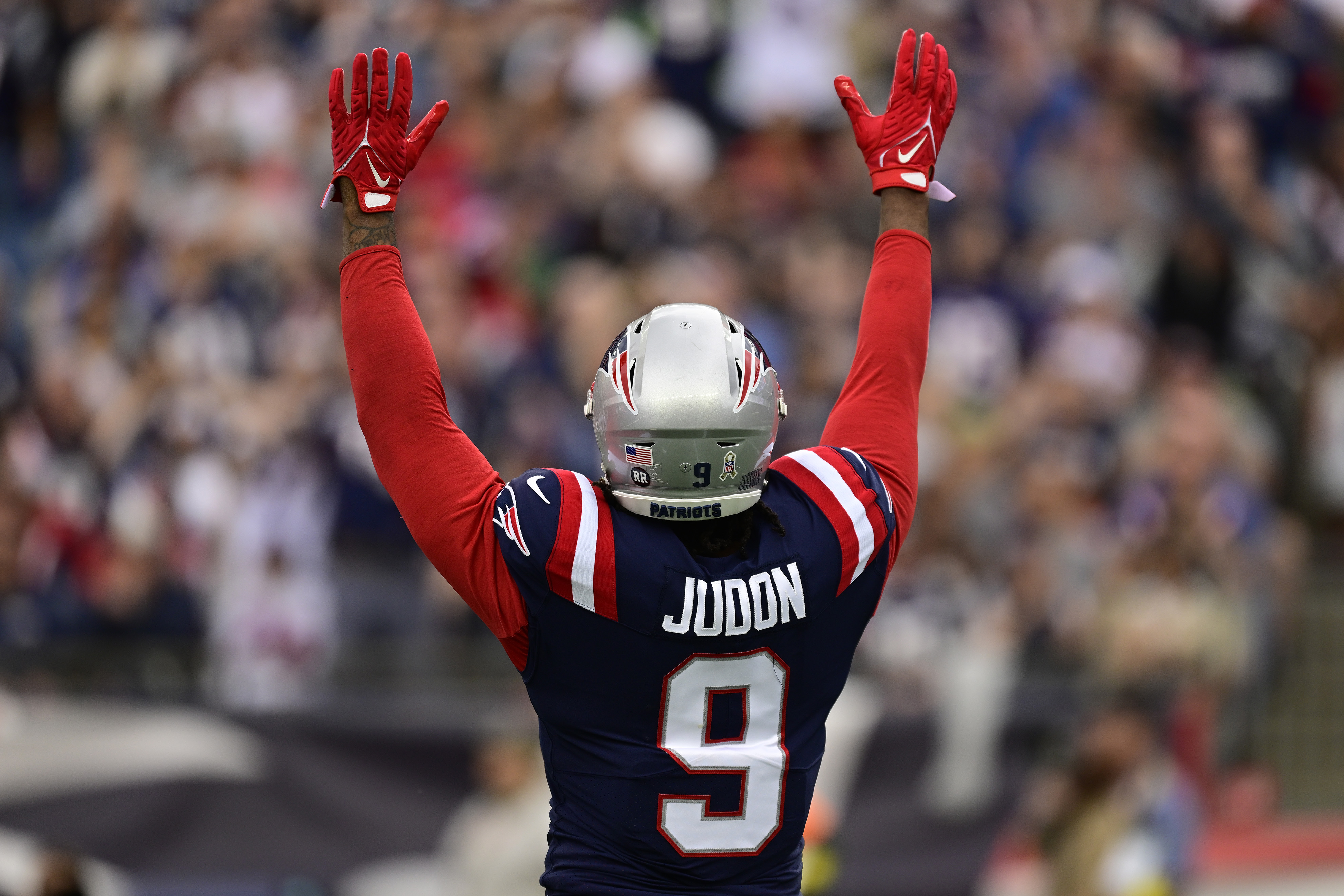 Judon is having a career year with his 14.5 sacks that have him tied with San Francisco 49ers star Nick Bosa. His success, however, is leading to frustration.
After the Patriots lost to the Minnesota Vikings on Thanksgiving, Judon, who was all over the place on defense, took to social media and asked a simple question.
"How many random drug tests can one have?" he tweeted.
In New England's next game, a 24-10 loss to the Buffalo Bills, Judon wasn't credited with a sack, but he finished with a pair of solo tackles and had a fumble recovery while applying pressure to Bills quarterback Josh Allen.
After that game, he went back to Twitter. "Another random drug test for the gang. NFL saying I know it gotta be something."
He then followed up that tweet with another.
"At this point they building another me with all the nose swabs n pee they got from me."
Judon blasts the NFL after another sample request
It looks like Judon finally has had enough. After racking up 1.5 sacks in a 27-13 win over the Arizona Cardinals on Monday, Judon apparently had yet another test request.
He showed a screenshot of a message he received from "Gary on behalf of the NFL" that said Judon "had been selected for a Performance Enhancing Substance (PES) test today. Judon was told to report to the testing area in the back of the tent outside the resort.
Judon snapped back.
"Dear @NFLPA @NFL leave me the F alone please," Judon posted to Twitter Thursday morning. "It's no way this is random. I take melatonin to sleep sometimes. The rest is just vibes."
Asking for a sample after a big game can be considered a compliment. Asking for a sample three weeks in a row can be annoying, and it looks like Judon hit his breaking point with Gary and the NFL.