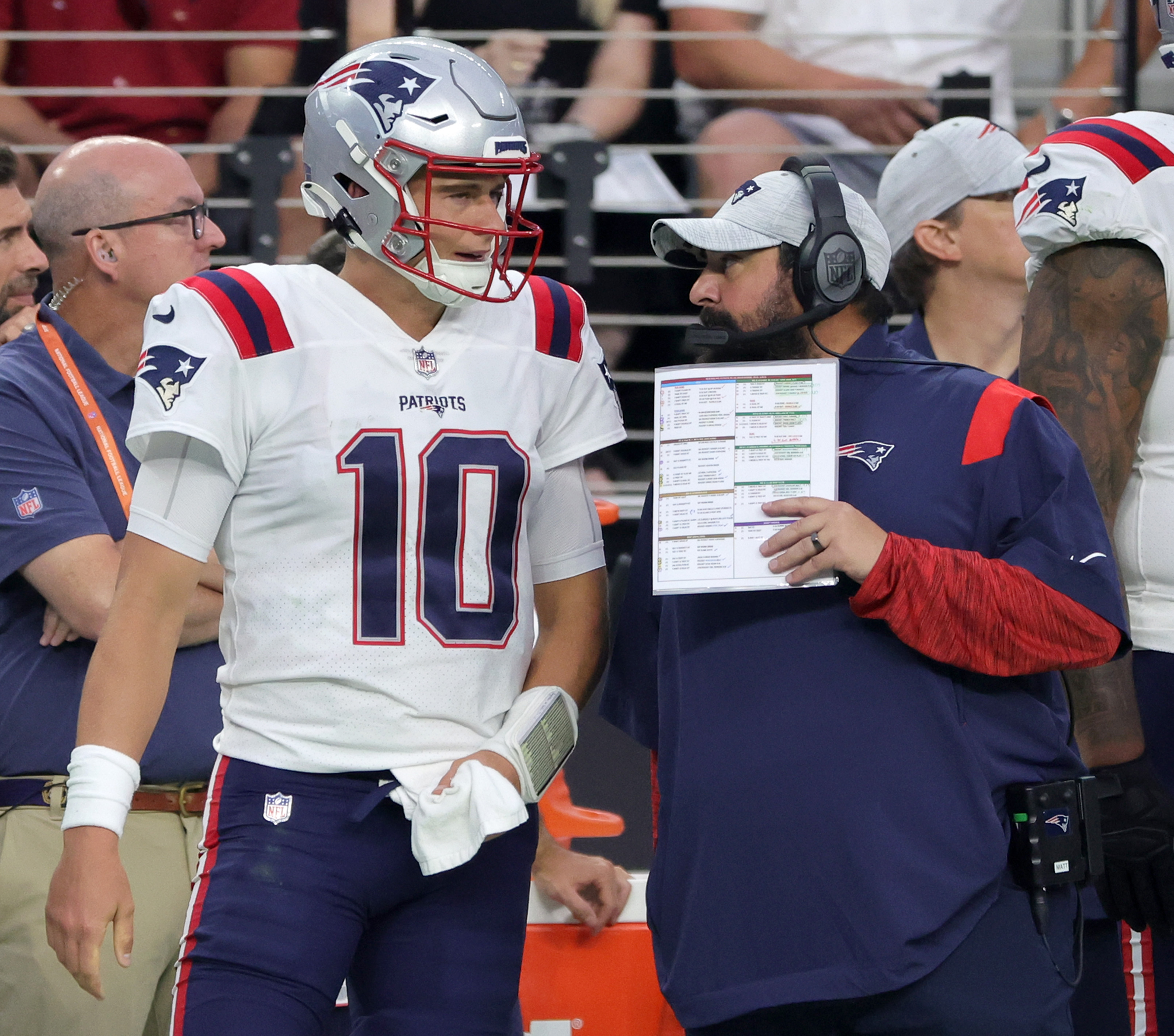 Troy Aikman Was Spot On When It Came to the Lackluster New England Patriots Offense
The New England Patriots continue to struggle on the offensive side of the ball.
The New England Patriots escaped Monday night's game against the Arizona Cardinals with a victory, and they'll take it no matter how ugly it was.
The 7-6 Patriots were in desperation mode after dropping their last two games. They needed a win over the Cardinals to maintain a legitimate chance of earning a postseason berth. They got it, and it wasn't pretty. New England's offense has been a disaster all season, from the play-calling to the execution. Even Troy Aikman had to repeatedly point out the Patriots' offensive woes during the broadcast.
The New England Patriots are going nowhere unless the offense is fixed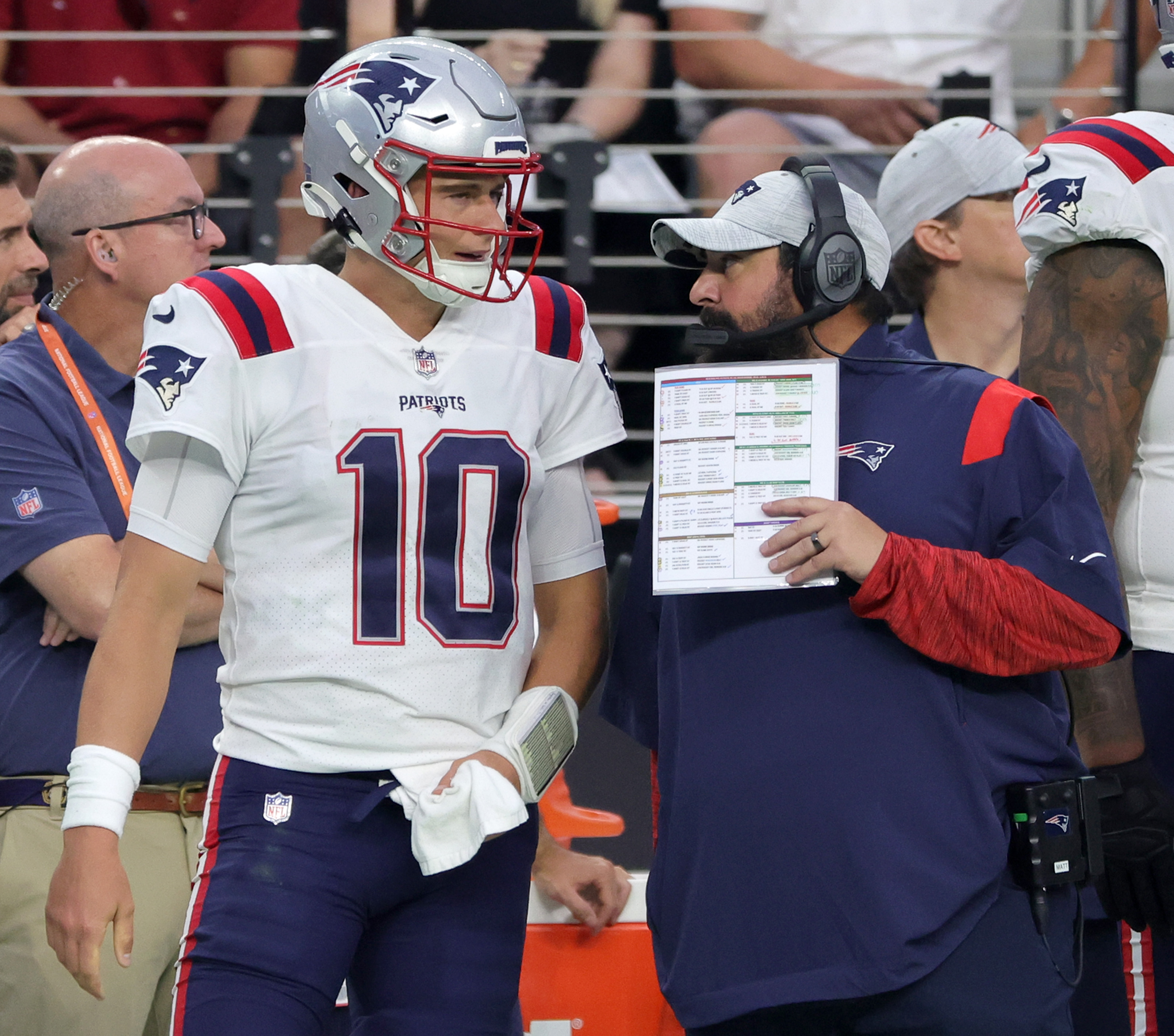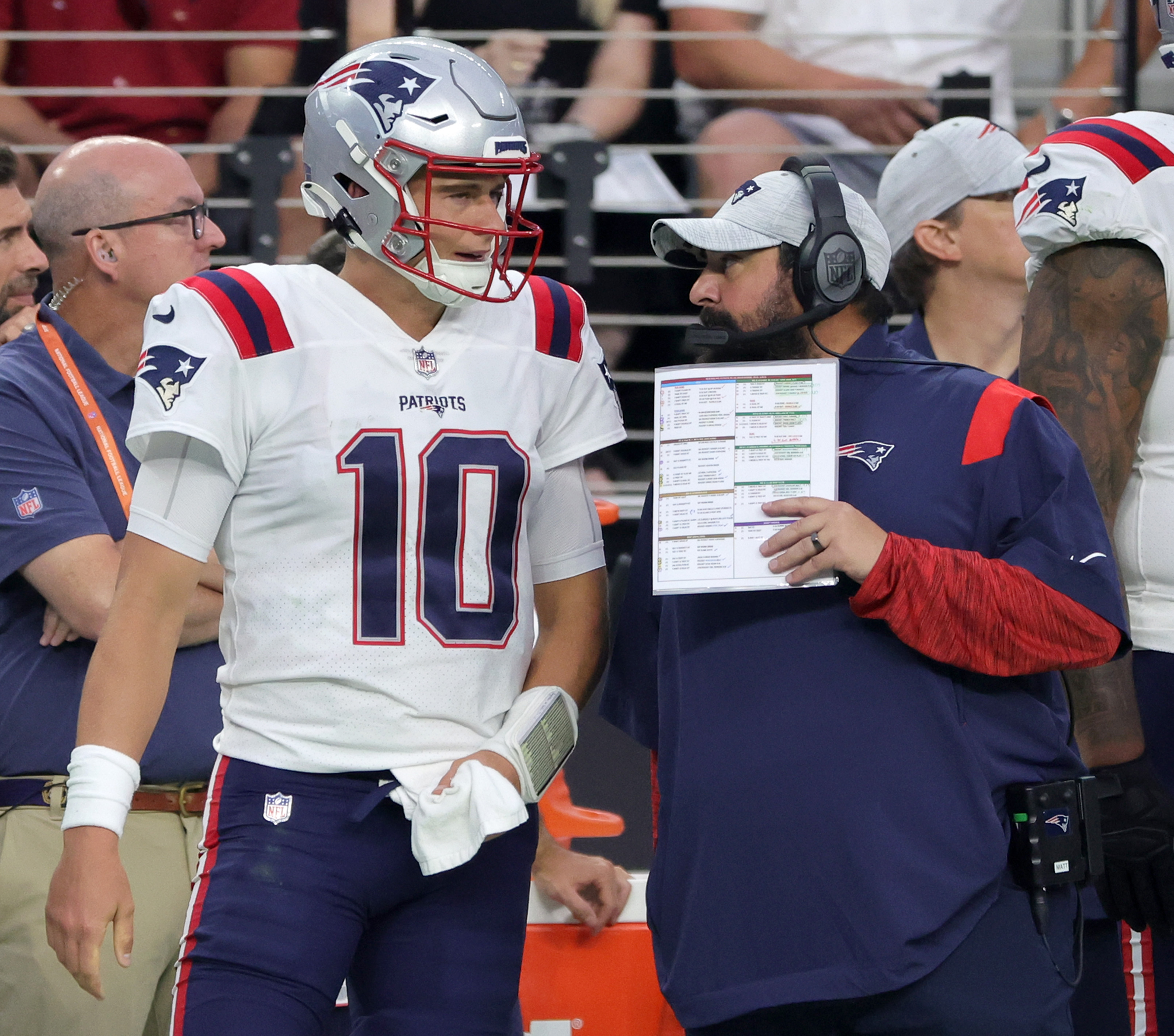 To be fair, the Patriots lost their biggest offensive weapon — running back Rhamondre Stevenson — to an ankle injury during the game. They also played without wide receiver Jakobi Meyers and saw wideout DeVante Parker leave with a head injury in the first quarter.
New England's offense has been heavily criticized this season, and rightfully so. Quarterback Mac Jones has regressed after a strong rookie season, but he's far from the biggest issue.
After Josh McDaniels, the team's former offensive coordinator, bolted town to become the head coach of the Las Vegas Raiders this season, New England's offense has been in disarray. Matt Patricia, New England's former defensive coordinator, has replaced McDaniels as the team's play-caller. The result has been disastrous.
While Jones has taken much of the blame for New England's lackluster offense, he's not getting much of a chance. He hasn't been blessed with great protection up front, but he also hasn't been given an opportunity to throw the ball downfield with Patricia's ultra-conservative play calls. Patricia is in love with screens, so much that the offense has become predictable.
During a recent loss to the Buffalo Bills, Jones apparently had enough of the short passing game. Cameras caught a visibly frustrated Jones screaming on the sidelines, yelling, "Throw the f***ing ball. The f***ing quick game sucks."
Troy Aikman repeatedly questioned the New England offense
It's not just the conservative play calls that are concerning. New England struggled to get the plays called in on time. The Pats struggled with simple handoffs. The offense was woeful. Aikman and his television partner, Joe Buck, weren't shy about talking about it.
"We haven't seen the ball get down the field," Aikman said, per WEEI.com. "For all of the discussion about the quick game, 'let's get them off of us,' we haven't even seen anything attempted down the field."
Jones grew frustrated again after the Pats had to burn an early timeout in the second half because they were staring at a delay-of-game penalty. Aikman and Buck picked up on that.
"The frustration is bubbling up again for Mac Jones. It's hard to blame him, to be honest," said Buck.
"You talked about the frustration we're seeing from Mac Jones, and I understand it," Aikman said. "I certainly get it. You've gotta believe the plays are coming in — they've had a delay of game — as quickly as you would like.
"Being an offensive coordinator is a tough job. In fact, I've always felt it's the hardest job on any staff. It's more than just calling plays. Part of it is getting a group of players to buy in, and you can tell the confidence is waning, especially with this young quarterback."
Aikman was right. Being an offensive coordinator is a tough job. It's even tougher when you have a defensive coordinator playing the role of one. Aikman addressed that postgame.
"Personally, I don't know any defensive coordinator that would be a good offensive coordinator, and after watching Matt Patricia, I still don't," he said.