Mac Jones' Outburst, Kendrick Bourne's Comments Highlight the Struggles of the New England Patriots Offense
While the New England Patriots defense was far from outstanding, it held its own Thursday night. The offense was another story. Against Josh Allen and the Buffalo Bills' potent offense, points will have to be scored. Mac Jones and the New England Patriots put up 10 Thursday night as the Bills cruised to a 24-10 victory that wasn't this close.
The game featured an outburst by Jones on the sideline, and then wide receiver Kendrick Bourne showed some frustration during his postgame comments that are telling of what's going on with the offense.
A frustrated Mac Jones and the New England Patriots offense struggled mightily Thursday night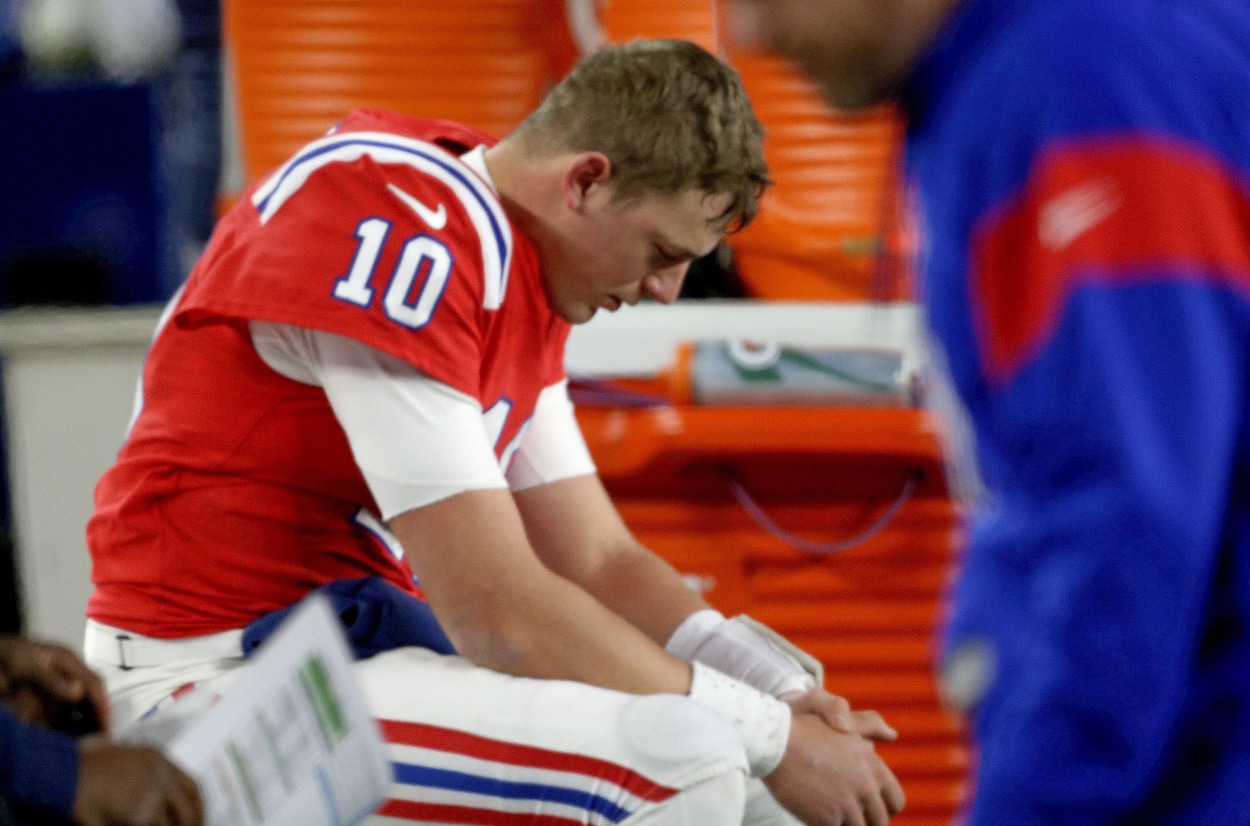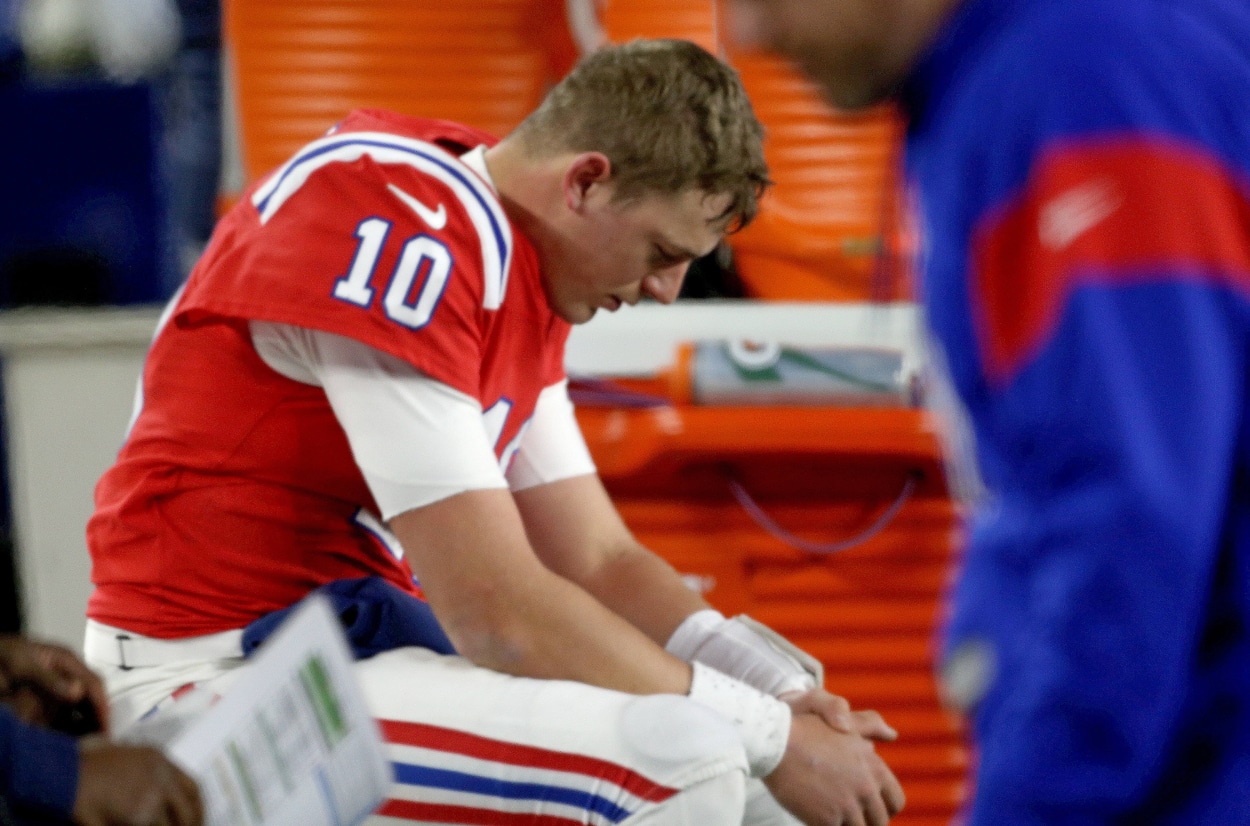 A week after having his best game of the year, Jones struggled Thursday night. Last week, he threw for 382 yards and two touchdowns in a loss to the Minnesota Vikings but generated very little offense against the Bills as New England fell to 6-6.
Jones completed 22 of 36 yards for 195 yards and a touchdown. He averaged 5.4 points per completion. At one point in the game, TV cameras showed a visibly frustrated Jones on the sideline, apparently screaming, "Throw the f***ing ball. The f***ing quick game sucks."
One would assume the comment was directed at Matt Patricia, the former Patriots defensive coordinator now calling the offensive plays. When asked about his outburst, Jones had a pretty bad cover-up with his explanation.
"Obviously, I just kind of let my emotions get to me," he told reporters after the game, per NBC Sports Boston. "What I said was about throwing it deeper within the short game. I got to execute that part better. But it's the short game that we kept going to, which is working. But I felt like we needed chunk plays. I shouted that out to kind of get everyone going. I'm passionate about this game."
Kendrick Bourne also showed some frustration with the offense
If there was any good news for the Patriots on Thursday, it's that the defense finally forced the Bills to punt. In their previous two meetings, the Bills marched down the field at will. They never punted. Buffalo scored a combined 80 points in those games.
While the Bills owned the time of possession Thursday, chewing up time with a strong ground game, the Patriots just couldn't sustain any type of drive.
Jones wasn't the only Patriots player criticizing the short passing game. Bourne spoke about Jones' lack of protection and New England's third-down issues.
"We gotta get the ball downfield," Bourne told reporters after the game. "I think Mac needs more time. He's obviously running around, so it's hard to get the ball downfield when you don't really have time to throw.
"No knock to the line, it's just what we need to work on. The receivers can't do anything if the ball can't get downfield. If we can't throw it past five yards, it's just going to be a long game. We have plays but we can't get to them. We're calling them, but it's not working. Hopefully, we can get Mac more time so he can make the plays.
"We need to scheme up better, and we need to know what they're doing. We need to know what they wanna do on third down. They call this, and we call that, and it falls right into what they want."