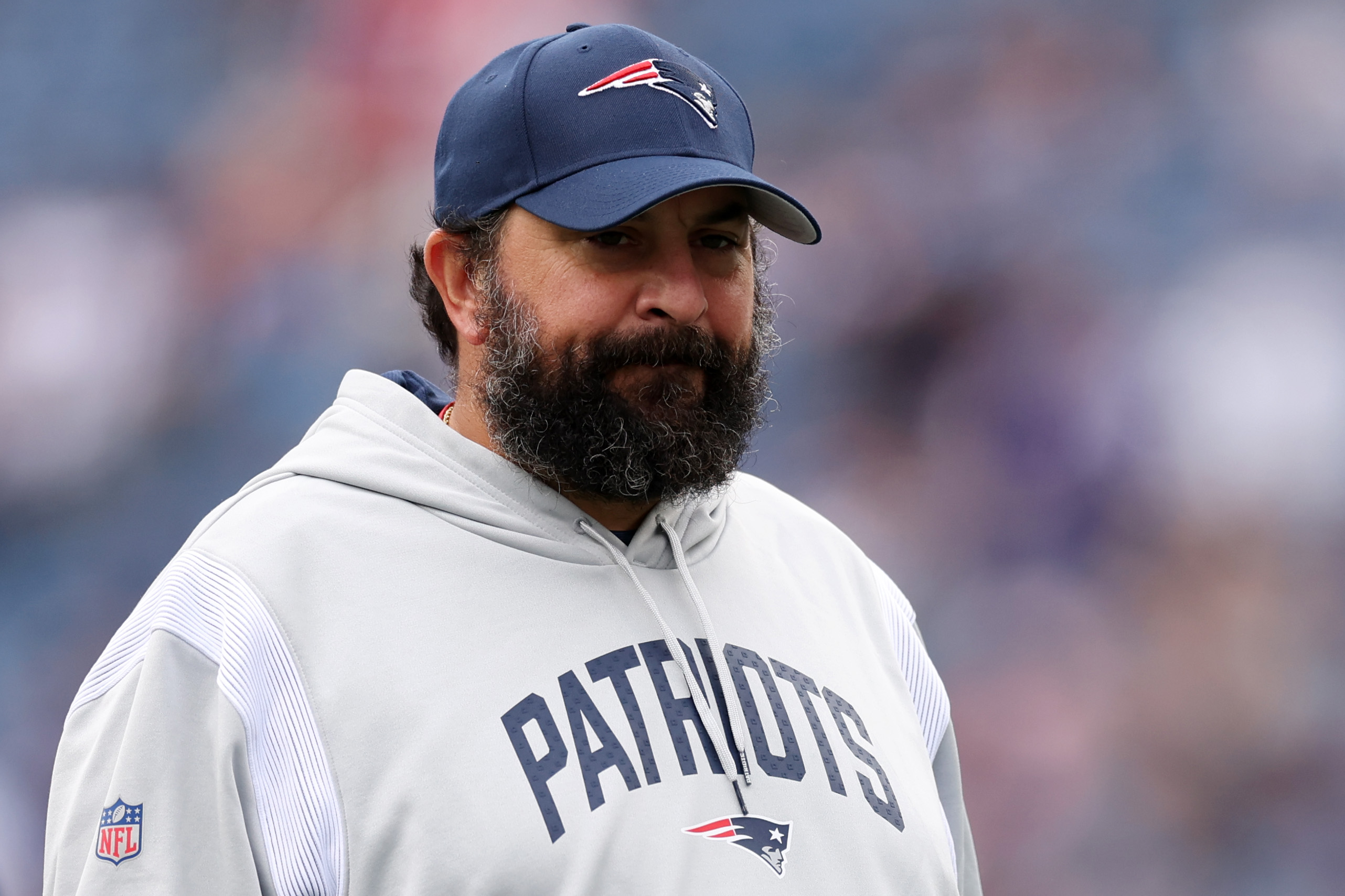 How's Matt Patricia Doing Calling Plays for the New England Patriots? Don't Ask a Grumpy Bill Belichick
Bill Belichick got annoyed by a reporter's question regarding the play-calling of Matt Patricia.
Let's face it, the New England Patriots aren't that good. That's the case with or without quarterback Mac Jones. Tom Brady left two years ago. Josh McDaniels took off this year. Matt Patricia is back. Stability in New England left with Brady. The one constant is Bill Belichick, and he's showing that life without No. 12 is challenging.
Patricia, Belichick's former defensive coordinator, is back after an ugly stint as head coach of the Detroit Lions. This time, he's on the other side of the ball after the departure of McDaniels, the former offensive coordinator. Patricia seemingly is the one sending in the plays this season, but don't you dare ask Belichick how Patricia is handling play-calling duties.
Matt Patricia faces his old team in the Detroit Lions on Sunday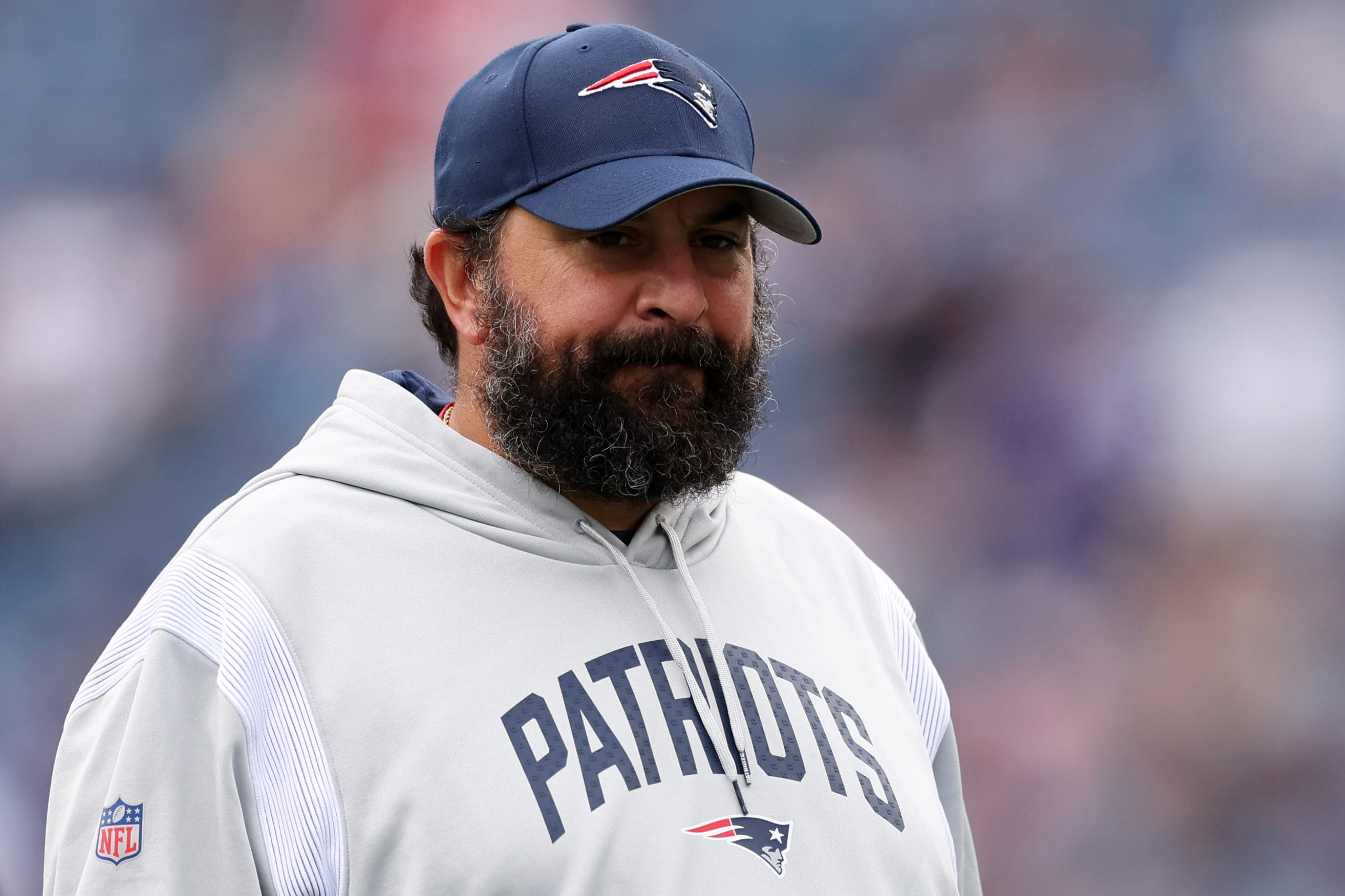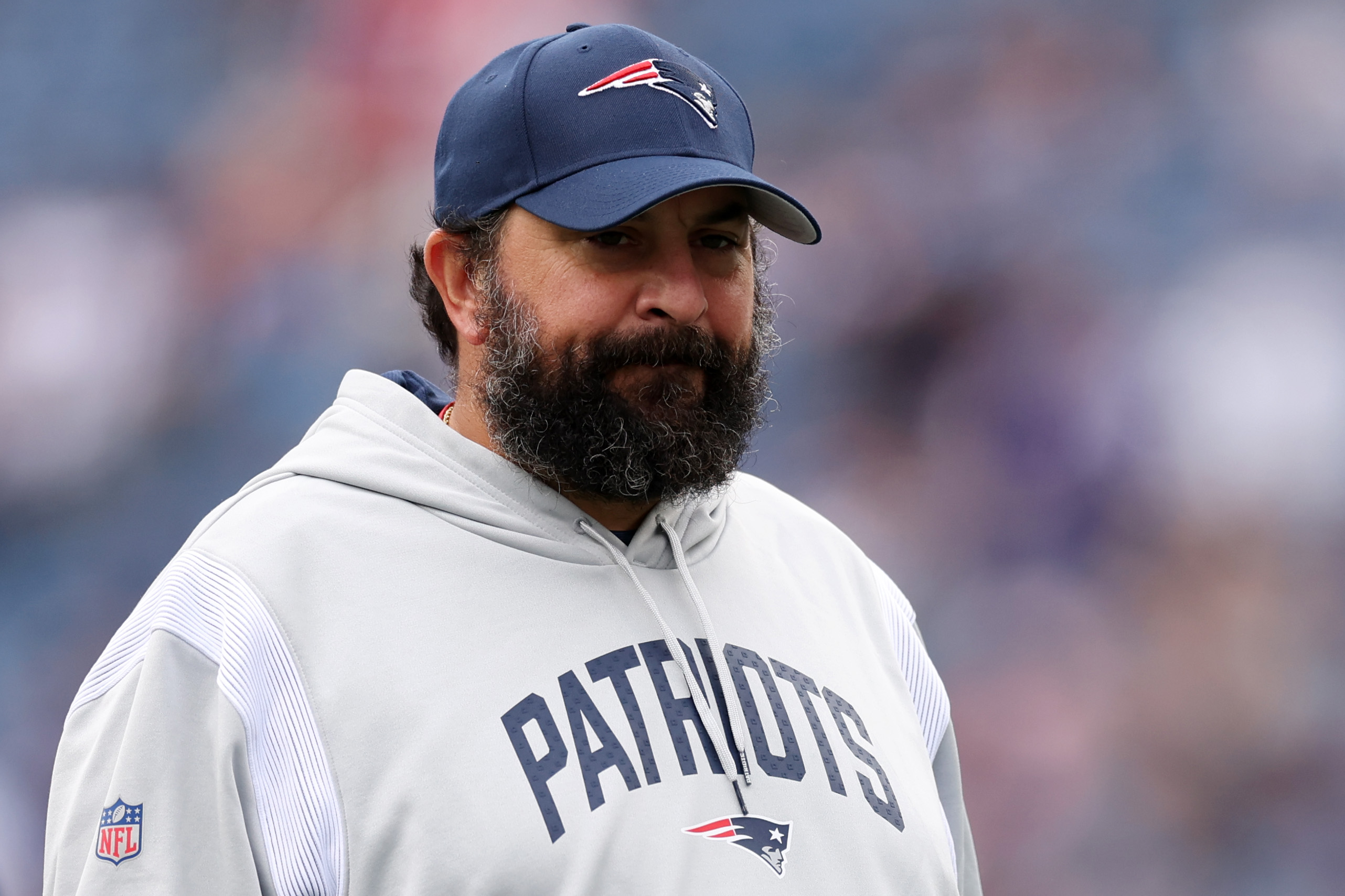 In Patricia's first go-round with the Patriots, he headed some stingy defenses and won two Super Bowls as the team's defensive coordinator. This time, he's back as a senior football advisor/offensive line coach and apparently is involved in the play-calling as well.
Patricia actually began his Patriots coaching career as an offensive assistant before heading over as linebackers coach in 2006. The Patriots head into Sunday's game 1-3 and have struggled offensively. Things got tougher for Patricia and the offense on the final series of Week 3's loss to the Baltimore Ravens when Jones suffered a high ankle sprain. He hasn't played since.
Last week, Patricia drew praise for his play-calling when New England was forced to throw third-string quarterback Bailey Zappe into the fire after Brian Hoyer, filling in for Jones, went out with a concussion in the first quarter. Zappe went 10-for-15 for 99 yards and a touchdown as the Patriots took the heavily favored Green Bay Packers to overtime before losing 27-24.
Lions coach Dan Campbell said he's not surprised to see Patricia make the adjustment from defense to offense.
"If you know football and you're a good coach, you can adapt, and that's what I see," Campbell said, per the Detroit Free Press. "He's adapting quickly, and every week … it's better and better and better, and they're attacking their opponents. They're putting together good game plans. They're using the roster well. So he's doing a good job, he really is."
Belichick gets testy when asked about Patricia's play-calling
On Friday, a reporter asked Belichick a simple question. As we all know, Belichick can be short and snippy with his answers, especially when things aren't going well for his team. That happened again when he was asked how he felt Patricia has done calling plays.
"Yeah, again, we've talked about the entire offensive staff," Belichick said. "So that's really what — I wouldn't characterize it quite the way that you did. But that's fine.
"So I would say that, like a lot of things offensively, we made some improvements. Didn't turn the ball over as much last week. That was a step in the right direction. Still obviously have a long way to go. Need to play better in situational football. There's a lot of things we need to do better. I think we made some progress. So we'll see where we're at this week."
The reporter followed by asking if we should not be calling Patricia the play caller.
"Call him whatever you want," Belichick snapped.
The reporter finally came right out and asked who was calling the plays.
"We've talked about this ad nauseum," Belichick said. "Maybe we can take notes this time to say that I'm responsible for all of it. Which is what I've said from day one. That's what I continue to say. There hasn't been any change in that. I'm responsible for what is called and what's done on the field."
It's tough to figure out what Belichick gains by doing this, but it's par for the course for him.
Like Sportscasting on Facebook. Follow us on Twitter @sportscasting19 and subscribe to our YouTube channel.