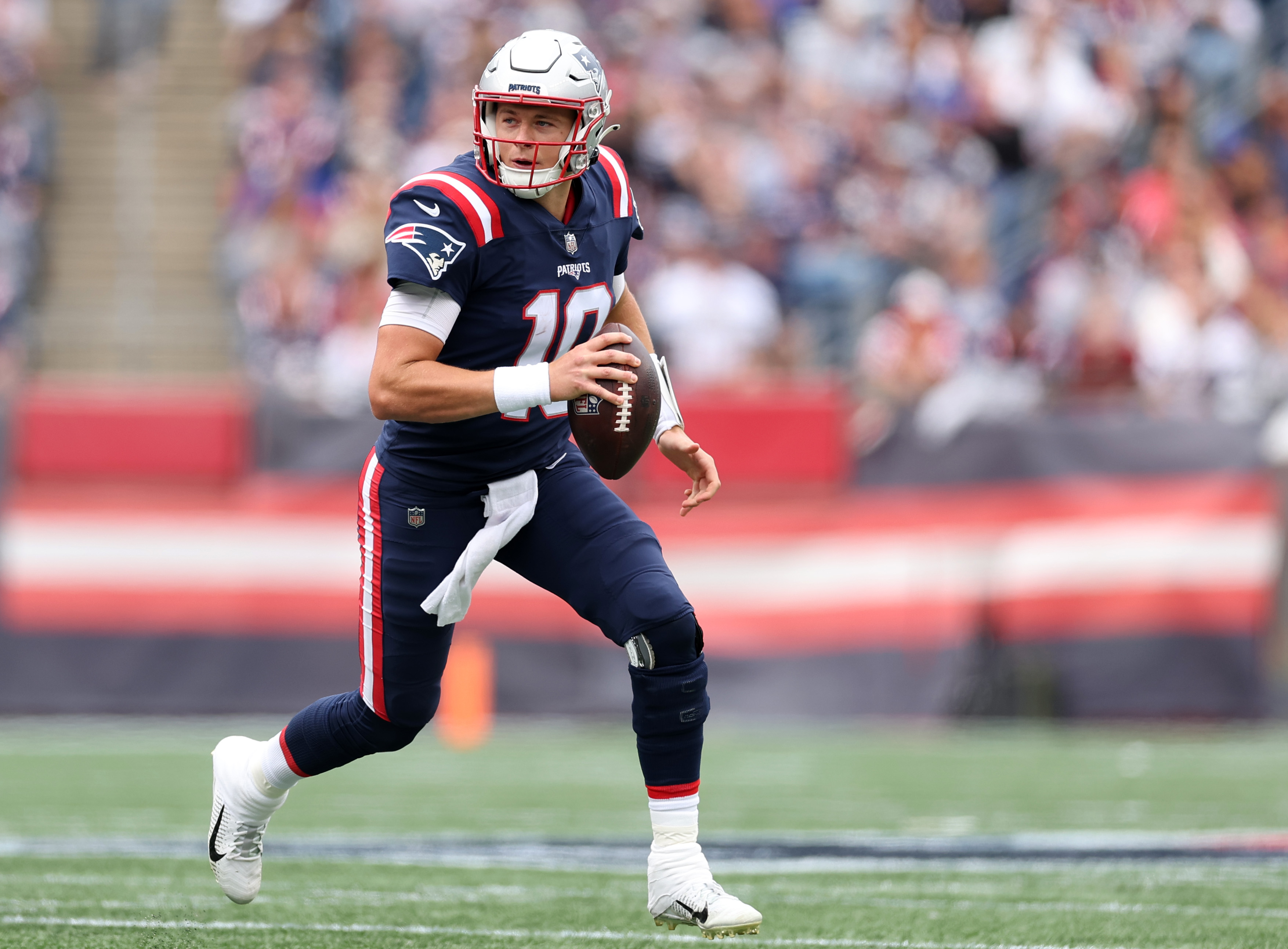 Mac Jones Is Already a Master of the Patriot Way
New England Patriots quarterback Mac Jones is likely to sit out Sunday's game against the Green Bay Packers.
Mac Jones certainly hasn't been able to do what Tom Brady did on the field for the New England Patriots. Off the field is a different story.
The second-year quarterback is playing the Patriots' podium game. It's part of the whole Patriot Way thing. It doesn't matter how foolish you look standing there, just don't reveal any information. Brady mastered it. Belichick constantly does it, and is probably the one encouraging it. Jones pulled it off this week.
Mac Jones is becoming one of them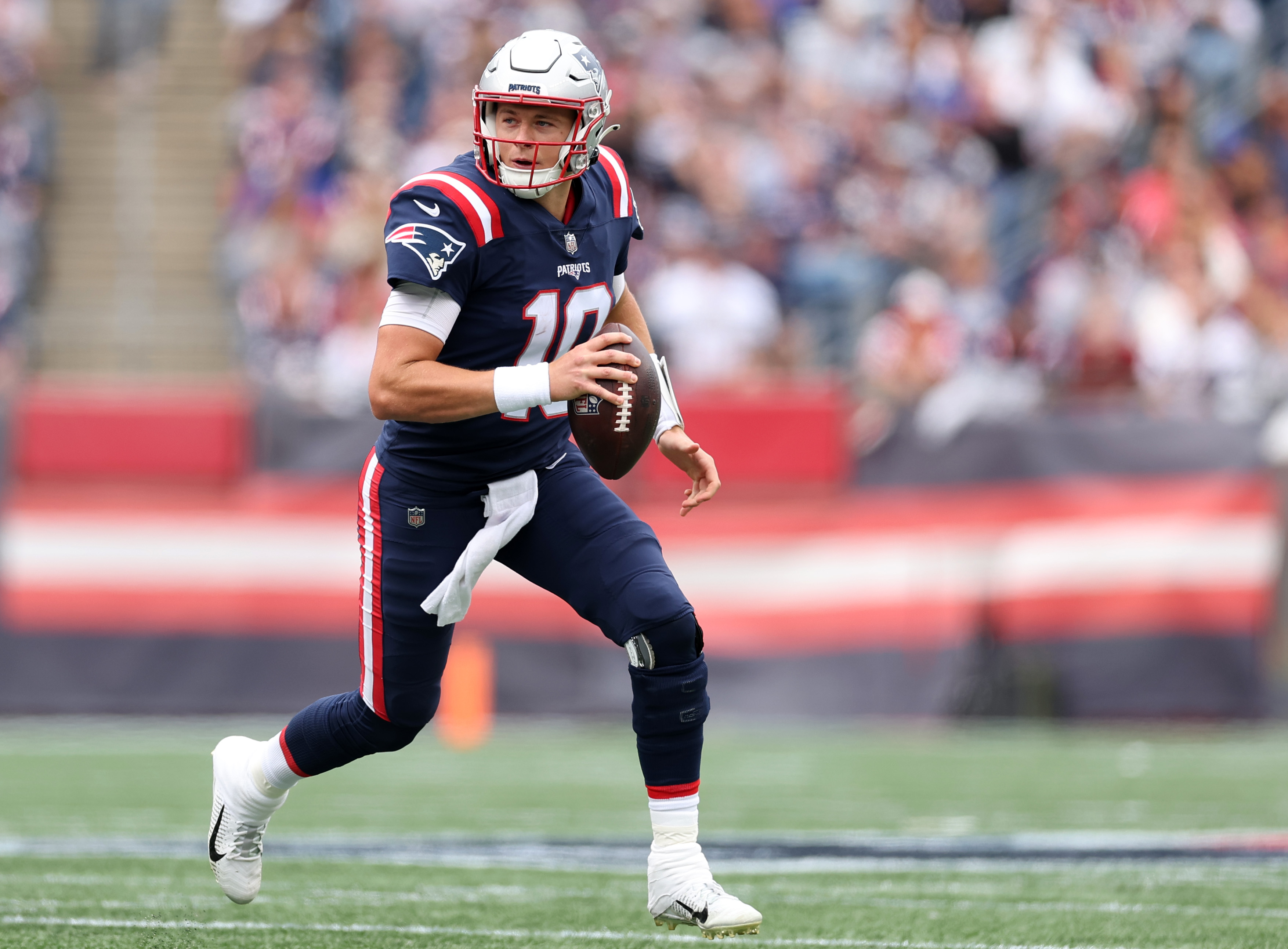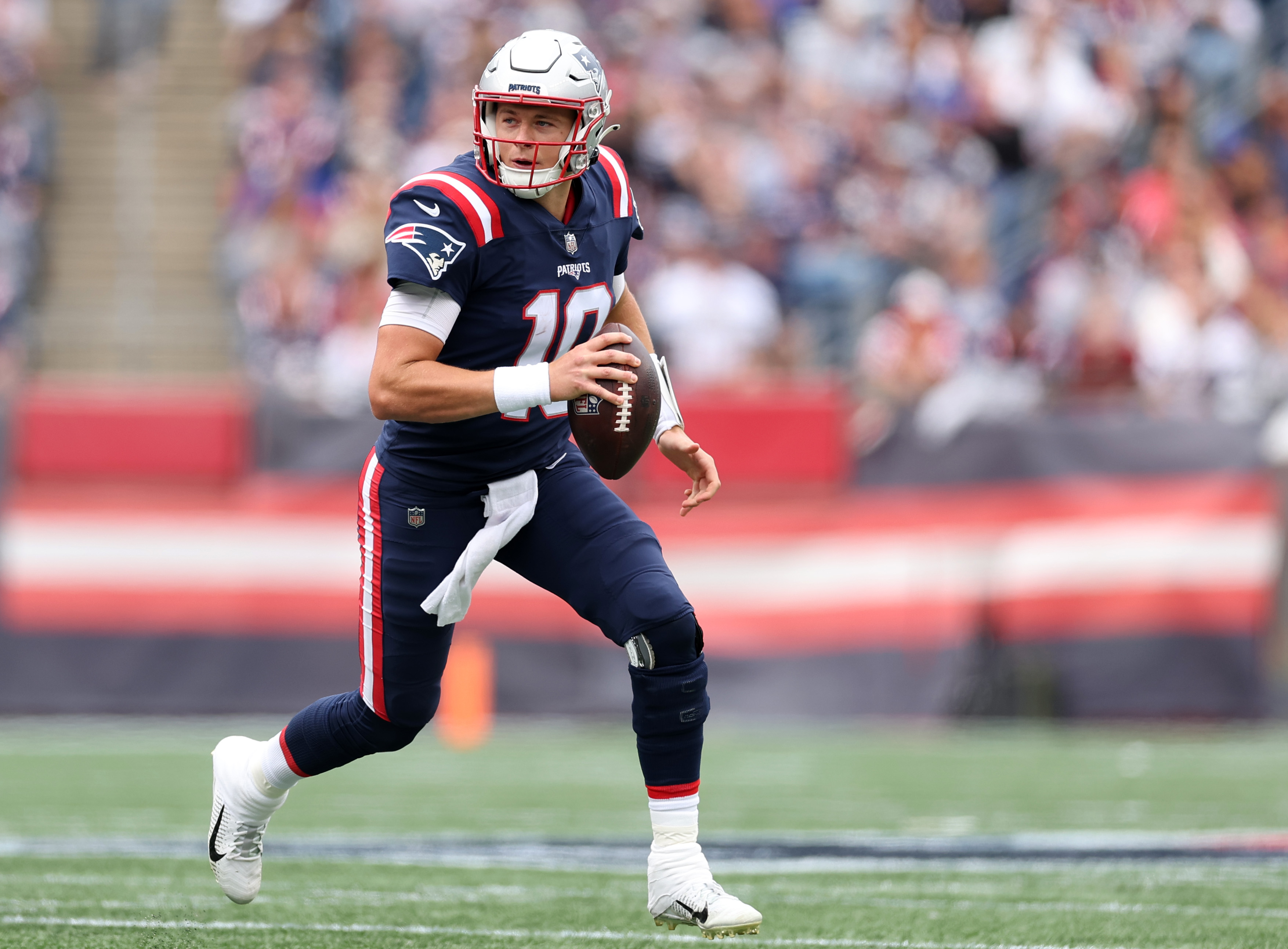 When it comes to press conferences in the NFL, nobody is more boring than the Patriots. Yes, it's by design. Belichick never wants to give out any information, and he'll look as foolish as ever in front of the media to make sure he says nothing.
We all remember the "We're on to Cincinnati" remarks from Belichick. Belichick's known for his short, snippy answers, especially after losses. Brady talked in circles, usually at some point saying how he just tries to get better each week.
During a July 2021 appearance on HBO's The Shop, Brady admitted most of what he says at these press conferences isn't what he's thinking.
"What I say versus what I think are two totally different things," he said. "I would say 90 percent of what I say is probably not what I'm thinking."
Jones is taking over for Brady in the mundane department. He can't be this boring. Jones was injured on the final series of last week's loss to the Baltimore Ravens. He hobbled off with a serious ankle injury. On Monday, reporters asked multiple questions about his injury, his status, if he's spoken to others who suffered the same injury. With each question, Jones said the same thing.
He said he would take things "day by day." He said it more times than Belichick told the room they were going to Cincinnati. The questions were different, but Jones' answers were the same. It's comical, but that's what happens in New England, especially when things aren't going right.
Jones unlikely to play vs. the Green Bay Packers but…
After Jones' injury, many questioned how long he'd be out. According to Yahoo! Sports, Jones suffered a "severe" high ankle sprain, which typically takes weeks, if not months, to heal. According to NFL Network's Mike Giardi, Jones told multiple teammates not to count him out for Sunday's game against the Green Bay Packers.
"Per sources, Mac Jones is in the facility and participating in game planning," Giardi tweeted. "The #Patriots QB has to told multiple teammates to not count him out of this weekend's game at Green Bay, and is still operating as if he has a chance."
Again, we're back to the Patriot Way. It's too early to officially announce that Brian Hoyer will start in place of Jones, right? That would give the Packers too much information. Let's put it out there that Jones isn't ruled out, and maybe the Packers will fall for it.
Let's ask Belichick what Jones' status is.
"Take it day by day," Belichick said to reporters Wednesday.
He even spelled it out for them.
"Day by day. Day. By. Day," he said. "That's the plan. Day. By. Day."
The Patriot Way was a thing when they were winning Super Bowls year after year. That's done now. They are a far cry from what they were with Brady. Belichick and Brady could get away with the foolish press-conference behavior because of their on-the-field performance. Now, those media sessions are just laughable.
Like Sportscasting on Facebook. Follow us on Twitter @sportscasting19 and subscribe to our YouTube channel.