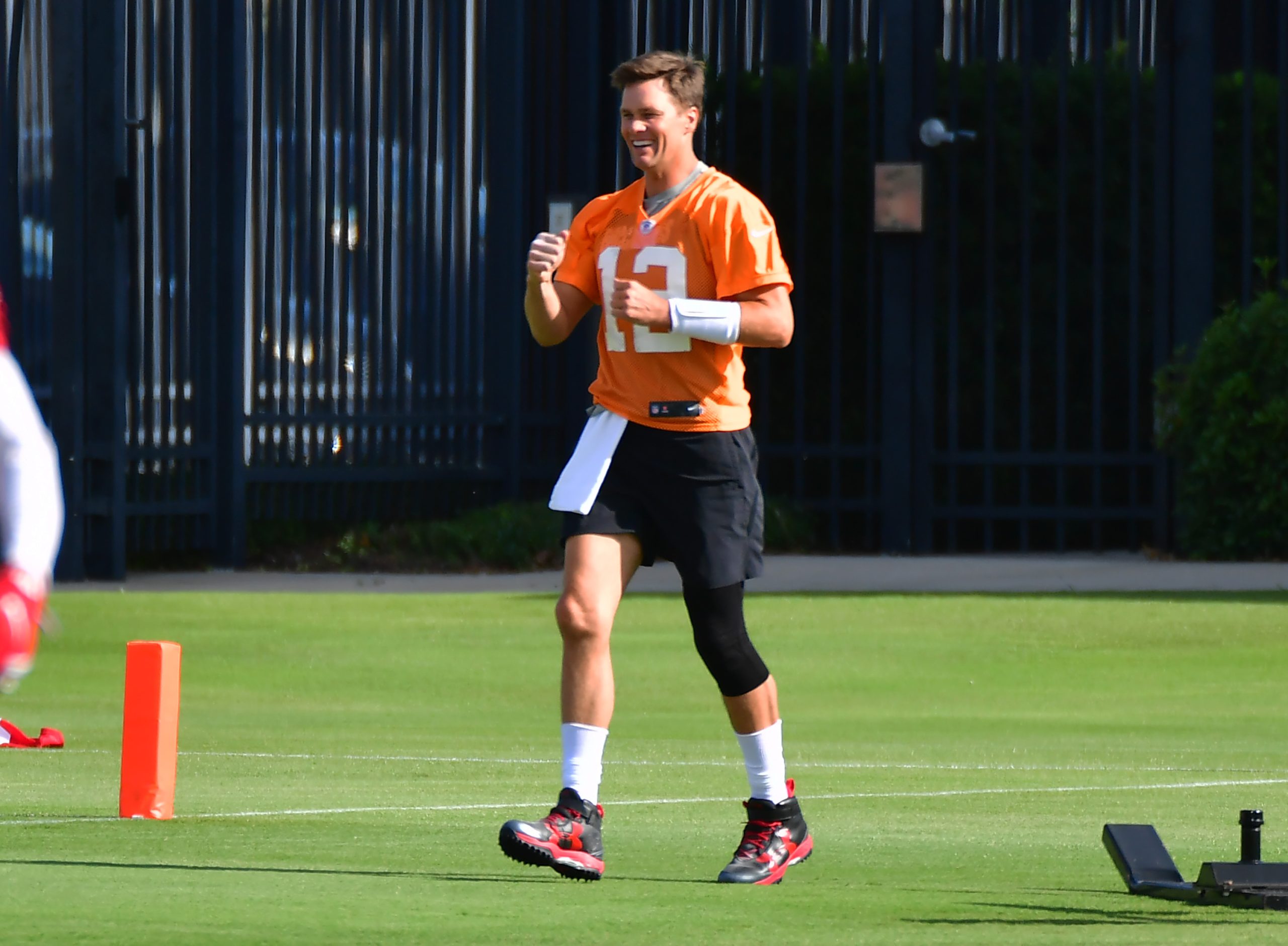 Another Tom Brady Lie? Former Chargers Doctor Says No Way QB Played Through MCL Tear
Tom Brady played with a fully torn MCL last year? Former Chargers doctor says no way.
As if Tom Brady and his seven Super Bowl rings don't make him superhuman already. Now the talk has been that the Tampa Bay Buccaneers quarterback played last year's Super Bowl with a fully torn medial collateral ligament. When ESPN's Ian Rapoport disclosed the news of the shocking injury, it opened some eyes.
Dr. David Chao, a sports medical analyst who served as the head physician for the San Diego Chargers for 17 years, not only was surprised by the news, but he flat-out thinks it's false.
Tom Brady recently admitted 90% of what he says isn't usually what he thinks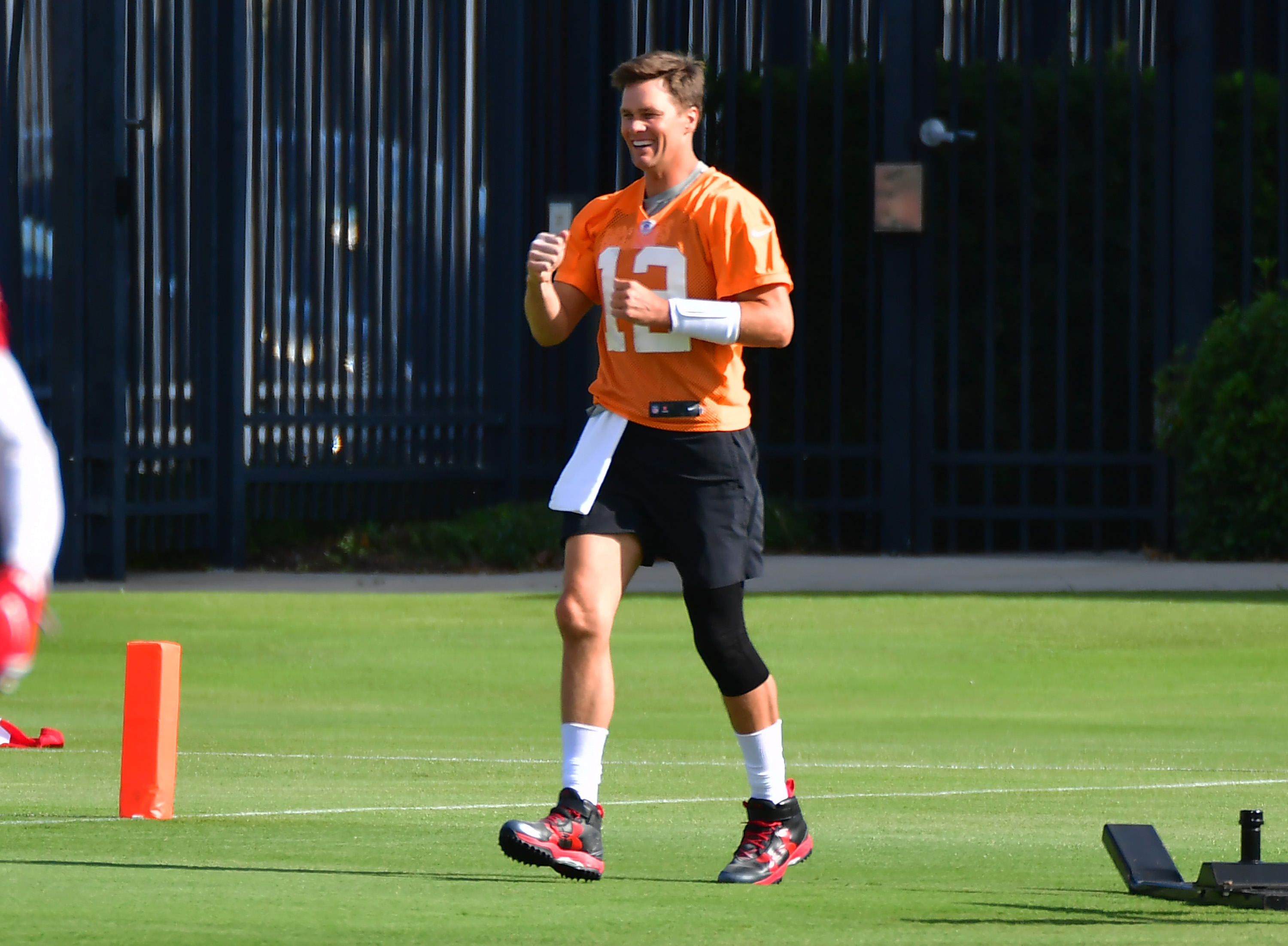 Last month, Brady went on HBO's The Shop and had a discussion with LeBron James' business manager Maverick Carter, comedian Chelsea Handler, and  Golden State Warriors forward Draymond Green. If you've seen Brady at press conferences, he says a whole lot of nothing. He praises everyone. Every opponent is great. He basically came out and said he's been lying the whole time.
"What I say versus what I think are two totally different things," he said. "I would say 90 percent of what I say is probably not what I'm thinking."
Brady admitted he doesn't like being confrontational. He said he respect those who can get up there and just say what's on their mind.
"I really admire people that actually can do that, and say what they think, because they invite a lot of other things into their life," he said. "And I think there's part of me that doesn't like conflict. So in the end, I just always try to play it super flat."
No way Tom Brady played with fully torn MCL, said former Chargers doctor
According to a report in the Tampa Bay Times, Brady suffered his knee injury during his final game with the New England Patriots. As the season wore on, the injury worsened. Last week, ESPN's Ian Rapoport reported Brady played the Super Bowl with the MCL fully torn. That can't be true, said Chao.
"In my experience as an NFL head team physician, there is no way anyone could play with a complete (grade 3) MCL tear," said Chao, as told to Sam Amico of Outkick. "I am not saying Brady didn't deal with residual problems with his MCL. In fact, this actually is his third MCL surgery."
Chao said he doesn't dispute that Brady had an MCL injury, but the completely torn part just doesn't work.
 "I don't doubt his MCL was injured and he needed surgery, but the lay person narrative of "completely torn" and "heroic" does not fit the medical facts," he said. "If his MCL was completely torn and unstable, how did he take a boat ride with just a knee sleeve that does not have metal support? Brady always wears an ACL brace on that left lead leg and that does provide MCL stability. However, the soft neoprene sleeve he wore during his celebratory boat rides does not provide stability. 
"The inevitable swaying that occurs on a boat would test his lateral knee stability. Brady's MCL would have been stressed as he lateralled the Lombardi. His actions do not fit the narrative of a "completely torn" and unstable knee."
Brady should be ready to go after February surgery
Brady had surgery on his knee in late February. He spoke about it after the Buccaneers' minicamp in June.
"It was an injury I dealt with really since last, you know, April, May," Brady said, according to the Tampa Bay Times. "I knew I would have to do something at the end of the year, and happy I did it, and it was probably something that certainly needed to be done, and there was a great outcome, so I'm very happy about that. I feel like there's some things I'll be able to do this year that I wasn't able to do last year."
Chao said Brady's legacy is already set. Although the quarterback never mentioned laying with a torn MCL, Chao said Brady's career doesn't need any heroic embellishing.
"Brady's greatness does not need to be embellished with false medical narratives," he said.