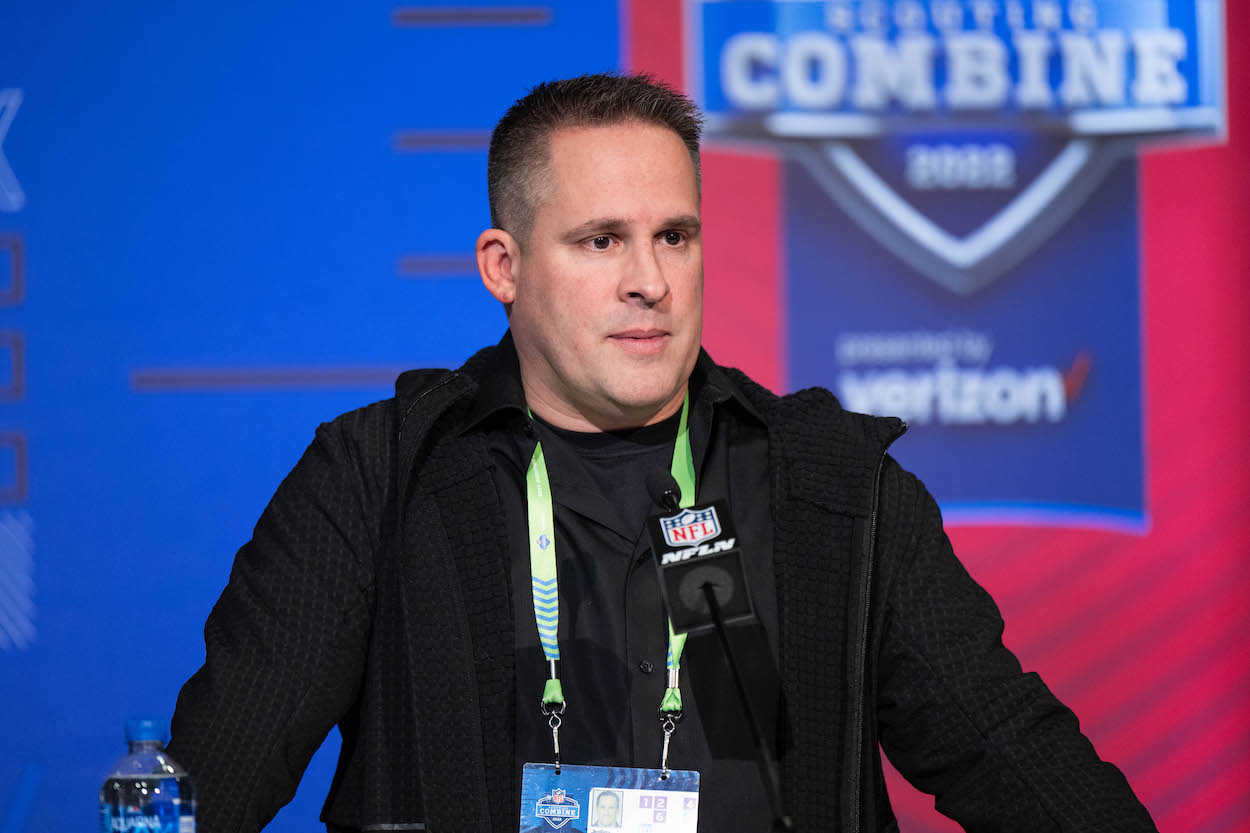 Las Vegas Raiders Coach Josh McDaniels Is Already Rejecting the 'Patriot Way': 'He's Said It Over and Over'
New Las Vegas Raiders coach Josh McDaniels is trying to walk his own path by creating a culture different from Bill Belichick's Patriots Way.
Las Vegas Raiders new head coach Josh McDaniels knows all about the famed Patriot Way. He coached for the New England Patriots and Bill Belichick for 18 (non-consecutive) seasons and has six Super Bowl rings because of that. In his last head coaching gig, though, with the Denver Broncos, he tried to create a culture that resembled the Patriot Way and failed miserably.
Now, with a second chance to become Belichick's first successful NFL head coaching disciple, McDaniels is not going to make the same mistake. He's all about creating a new Raiders culture, but it won't be the Patriot Way.
What is the Patriot Way?
The New England Patriots won six Super Bowls between 2002 and 2019. That success is due to Tom Brady, Rob Gronkowski, Tedy Bruschi, Rodney Harrison, Adam Vinatieri, and many more.
However, much of the credit needs to go to New England head coach and de-facto general manager Bill Belichick. Specifically for the culture he created around the organization known as the Patriot Way.
The Patriot Way doesn't have a precise definition, but there are certain tenants that NFL media and fans understand. It is a team-first ethos where the phrase "do your job" echoes throughout the organization.
No one is bigger than the team in this culture. Not the star QB or players who were problems elsewhere around the league. That's why guys like Harrison, Corey Dillion, Randy Moss, Josh Gordon, and LeGarrette Blount had success in New England after being labeled problems elsewhere.
The last aspect of the Patriot Way that is widely known is a healthy distrust of the media. New England players, coaches, and staff say less to the press than any other organization in the NFL. They talk because they have to but never truly say anything.
This part of the Patriot Way can be summed up in three famous (or possibly infamous) words: "On to Cincinnati."
Josh McDaniels is openly rejecting the Patriot Way
New Las Vegas Raiders head coach Josh McDaniels knows all about the Patriot Way. After starting his coaching career with one season at Michigan State, McDaniels hooked on with the New England Patriots in 2001. By 2006, he worked his way up to become the team's offensive coordinator.
It's a position he'd hold for three seasons before leaving to become head coach of the Denver Broncos. Trying to instill the Patriot Way in Denver, McDaniels failed miserably. He ended up back with Bill Belichick and the Patriots as OC in 2012 and held that job until 2021.
Now, the Las Vegas Raiders are giving him a second chance at leading a franchise, and he's not going to make the mistake of trying to be Belichick Jr. again.
On NFL Network's Good Morning Football, Raiders safety Duron Harmon explained what McDaniels is doing differently this time around. The defensive back, who played with McDaniels and the Pats for seven seasons, told the GMFB crew:
He's trying to create a culture that is not the Patriot Way. He's said it over and over again. We are the Las Vegas Raiders.

Duron Harmon on Josh McDaniels
It's a smart decision for McDaniels to try and distance himself from the Patriot Way because the Patriot Way hasn't worked anywhere outside of Massachusetts.
All of Bill Belichick's disciples have failed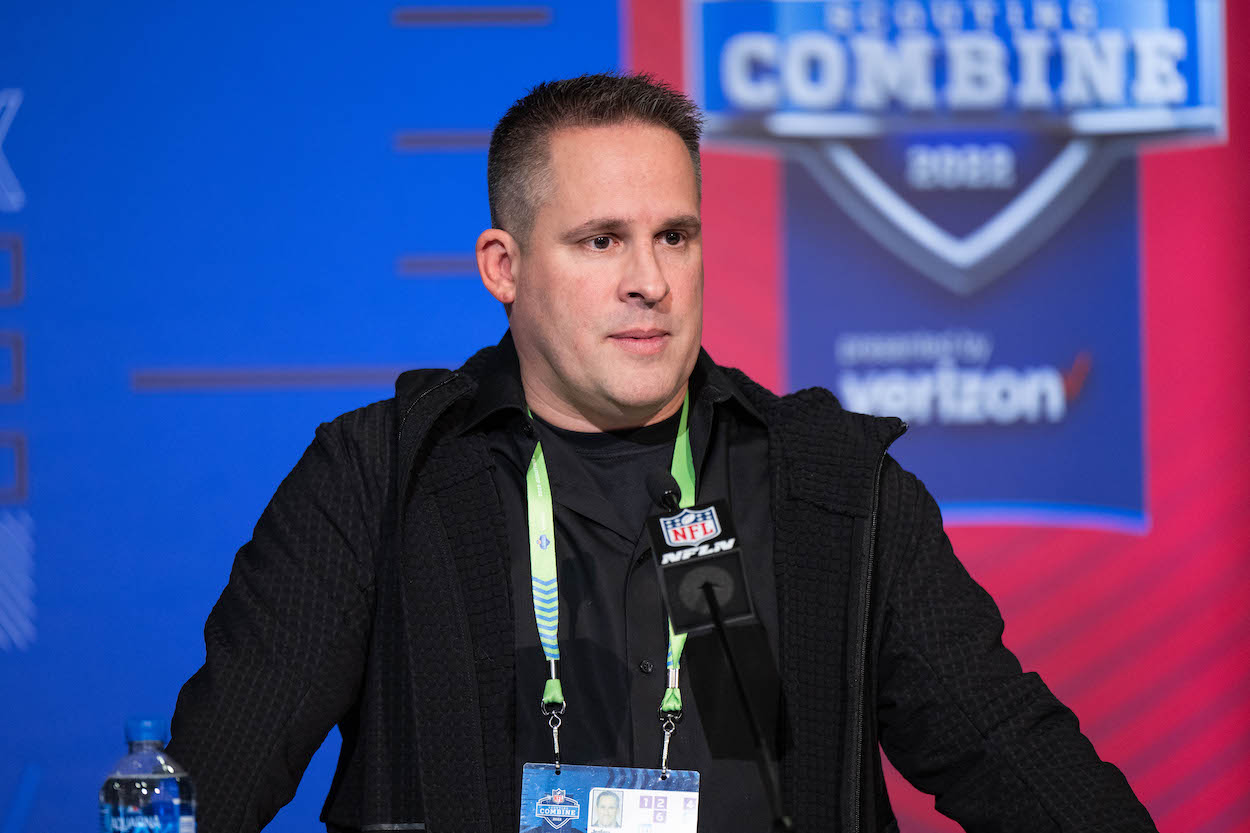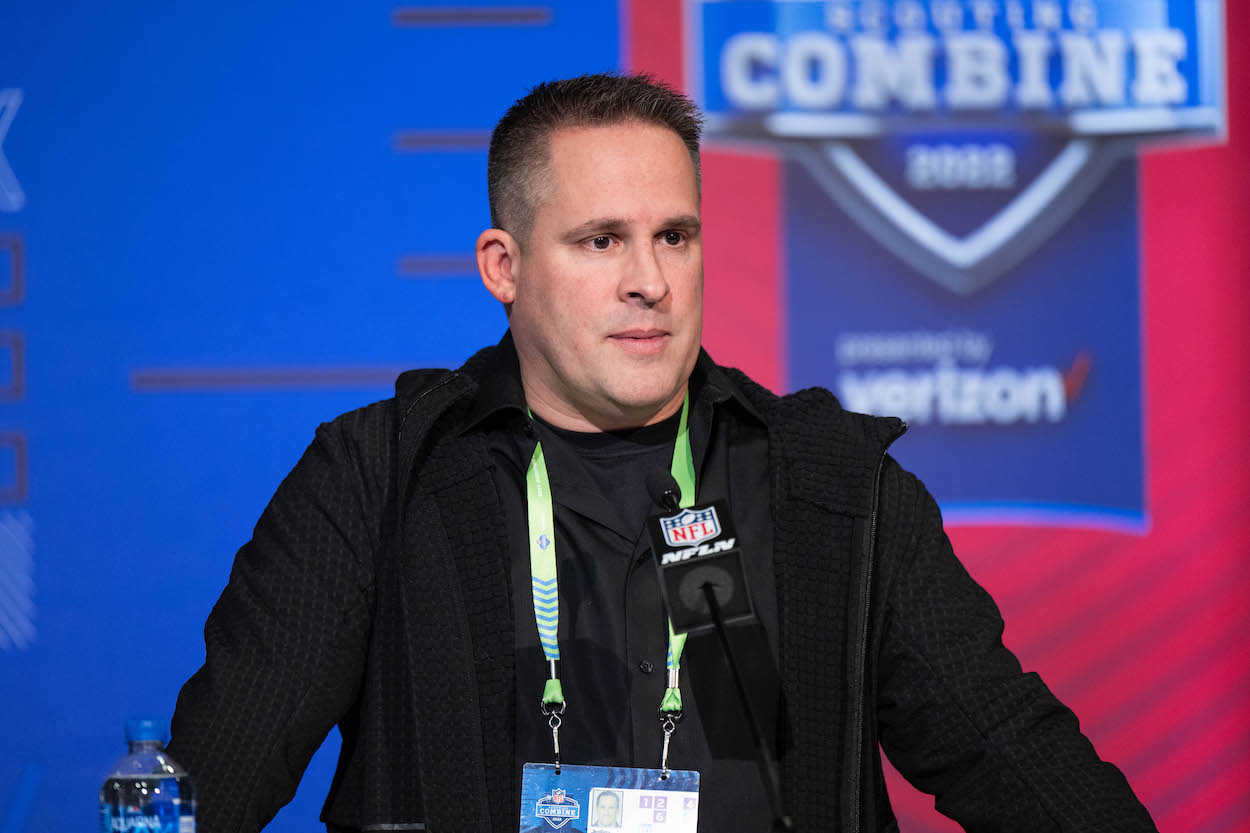 Whether it's the Patriot Way or the curse of Bill Belichick, the New England Patriots coach might be the greatest head man in NFL history, but his coaching tree is crap.
The sheer amount of failure that Belichick's Patriots disciples have found as NFL head coaching is astounding. While some coaches have had a little success here and there, not a single one has broken out as a great NFL coach. Here are the win/loss records of Belichick's bunch:
Romeo Crennel: 32-63
Eric Mangini: 33-47
Bill O'Brien: 52-48
Josh McDaniels: 11-17
Matt Patricia: 13-29-1
Brian Flores: 24-25
Joe Judge: 10-23
There is some success around Belichick's coaching tree. Nick Saban was his defensive coordinator with the Cleveland Browns, and although his NFL record is 15-17, his seven college national championships balance that out.
Also, Tennessee Titans head coach Mike Vrabel never coached for Belichick, but he did play for him for eight seasons. Vrabel's head coaching record is an excellent 41-24, and he is the reigning NFL Coach of the Year.
While Josh McDaniels eschewing the Patriot Way is a decent strategy, history isn't on his side to have much long-term success with the Las Vegas Raiders.
All stats courtesy of Pro Football Reference