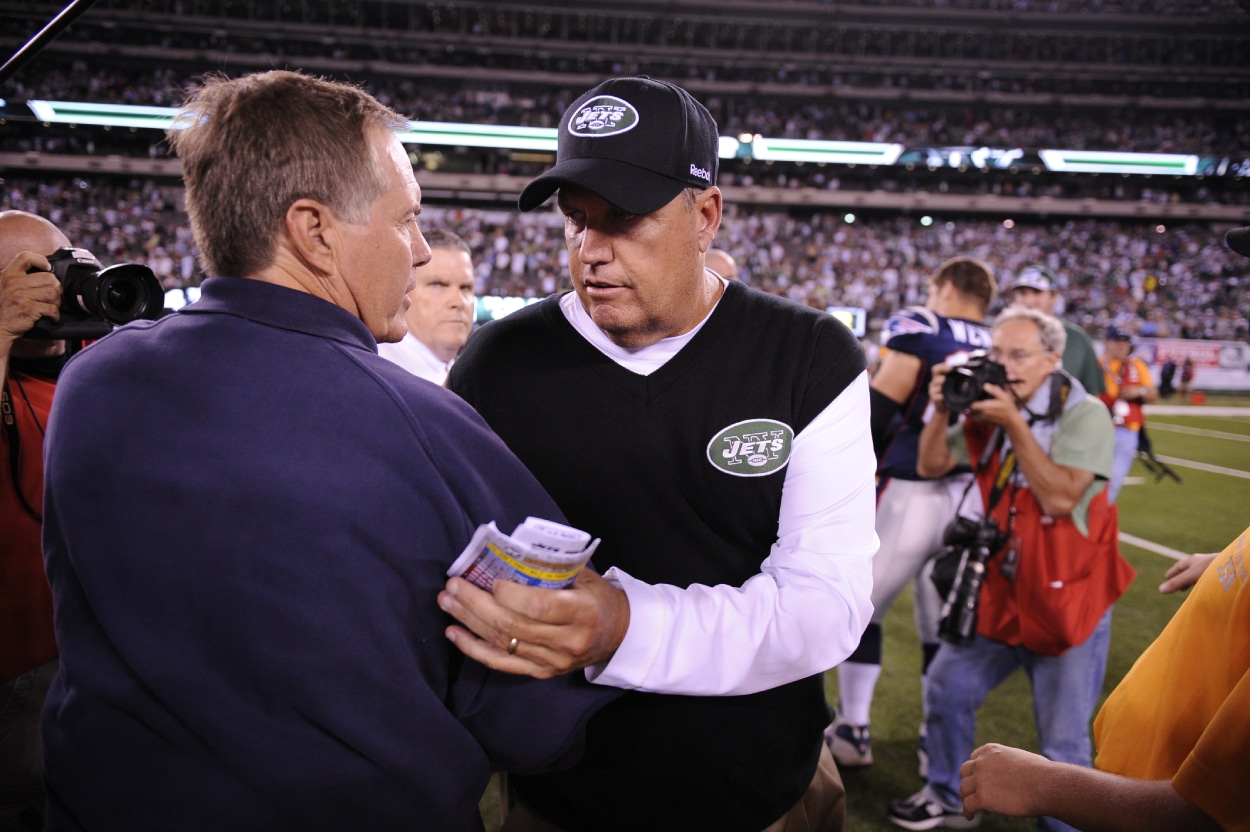 Rex Ryan Doesn't Hold Back in Blasting Bill Belichick for the Patriots' Sluggish Offense
Rex Ryan puts the blame on Bill Belichick for the offensive struggles of the New England Patriots.
Rex Ryan's coaching resume is laughable when compared to Bill Belichick's. The former New York Jets and Buffalo Bills head coach is now part of the media, and we all know members of the media are always eager to share their opinion. Ryan did just that earlier this week, calling out the New England Patriots head coach and blaming him for his team's offensive woes.
Rex Ryan says Bill Belichick is at fault for New England's struggles
The Patriots haven't been the same since Tom Brady left. Expectations in New England have always been high since Brady took over as the full-time starting quarterback in 2001. With Brady gone, the offense has struggled.
This year, New England struggled to move the ball in the preseason and then managed just seven points in a Week 1 loss to the Miami Dolphins. Ryan spoke about New England's offensive problems during Monday's edition of ESPN's Get Up!.
He didn't fault second-year quarterback Mac Jones. He didn't fault any of the players. Ryan pinned the blame squarely on Belichick, and he didn't hold back.
"It's his decision. Every factor in that organization is Bill Belichick's decision," Ryan said. "He earned that right, but going back to last year, bringing in Nelson Agholor, how's that working for you? Don't complain about the weapons. You chose those weapons.
"Nobody can get open. All these moves that you made, by the way, they haven't worked out. N'Keal Harry, you traded him, that never worked out. All these moves you made, you have no weapons. One of the reasons is because you can't evaluate them. You've done a poor job evaluating the weapons."
Ryan isn't wrong in his assessment of Belichick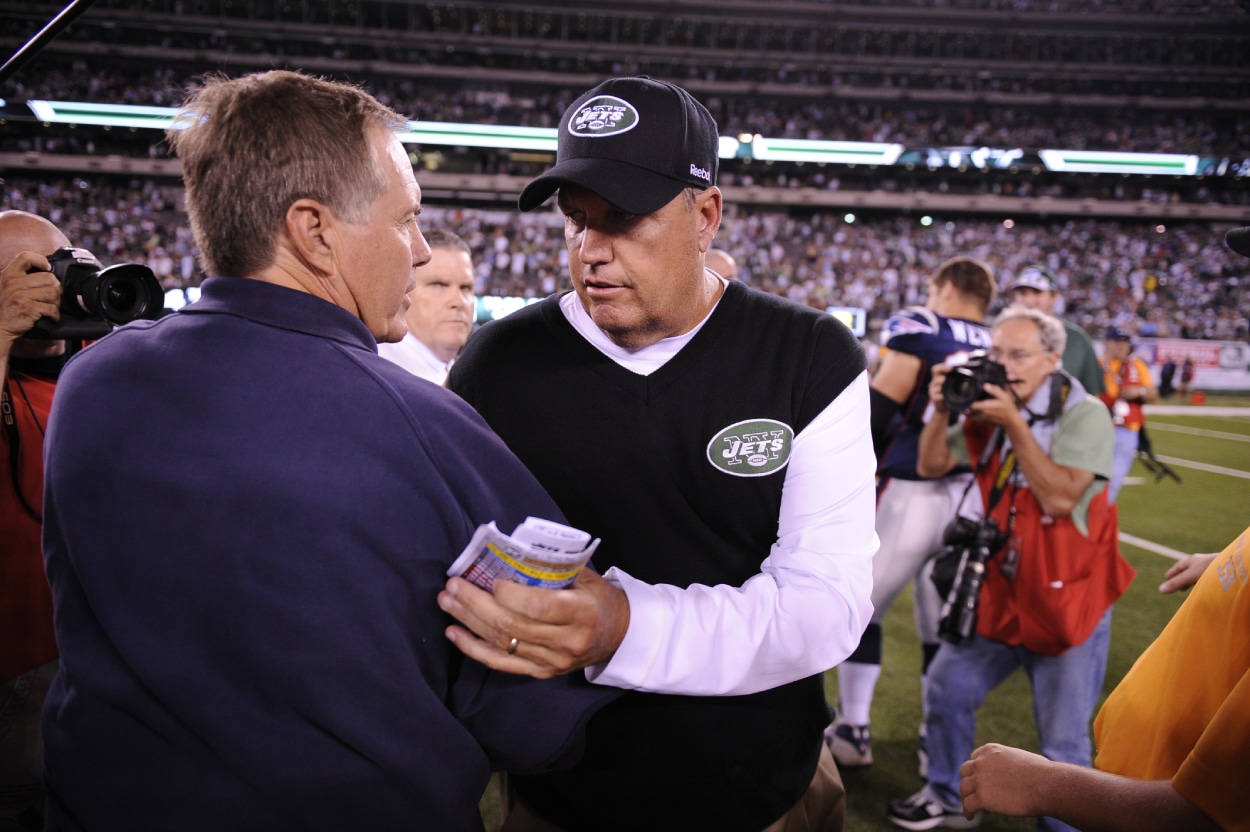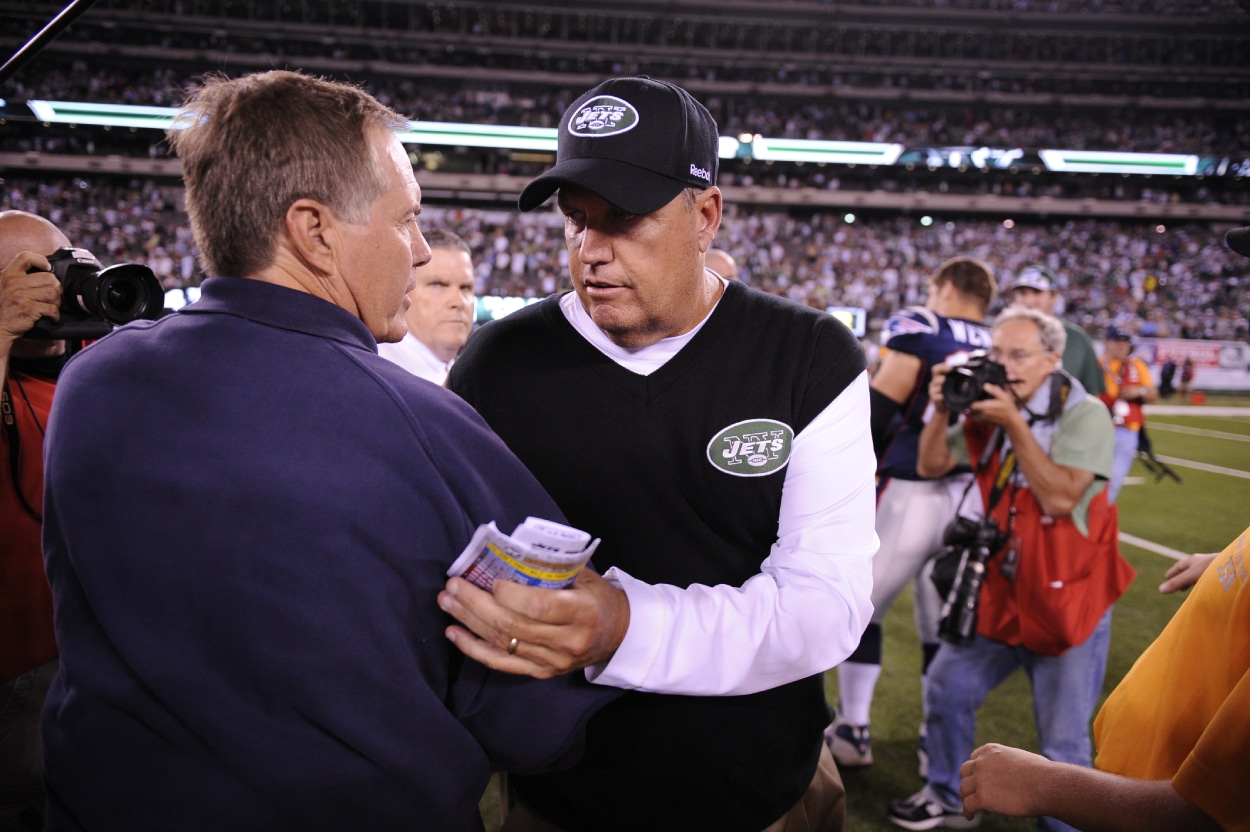 As a coach, Belichick has the numbers. He's had success. He's also had Brady. Life without Brady has been rough for Belichick.
Cam Newton, who took over for Brady when he left to join the Tampa Bay Buccaneers, and Jones haven't been able to overcome the lack of weapons around them as Brady did. Belichick's moves as a front-office guy have failed, and the Patriots are now paying for them.
Ryan said he likes Jones, but he also said he doesn't expect a whole lot of improvement from him.
"He doesn't have a great ceiling," Ryan said. "What you get is you have a smart, a very smart kid at quarterback. Smart enough to know that Matt Patricia and Joe Judge probably ain't that good a football coach."
Ryan ended his rant by saying Belichick and the Patriots are in for a tough season. The Patriots play at the Pittsburgh Steelers this week and then host the Baltimore Ravens before heading out in Week 4 to play the Green Bay Packers.
"It's gonna be a long-ass year," Ryan said.
Like Sportscasting on Facebook. Follow us on Twitter @sportscasting19 and subscribe to our YouTube channel.