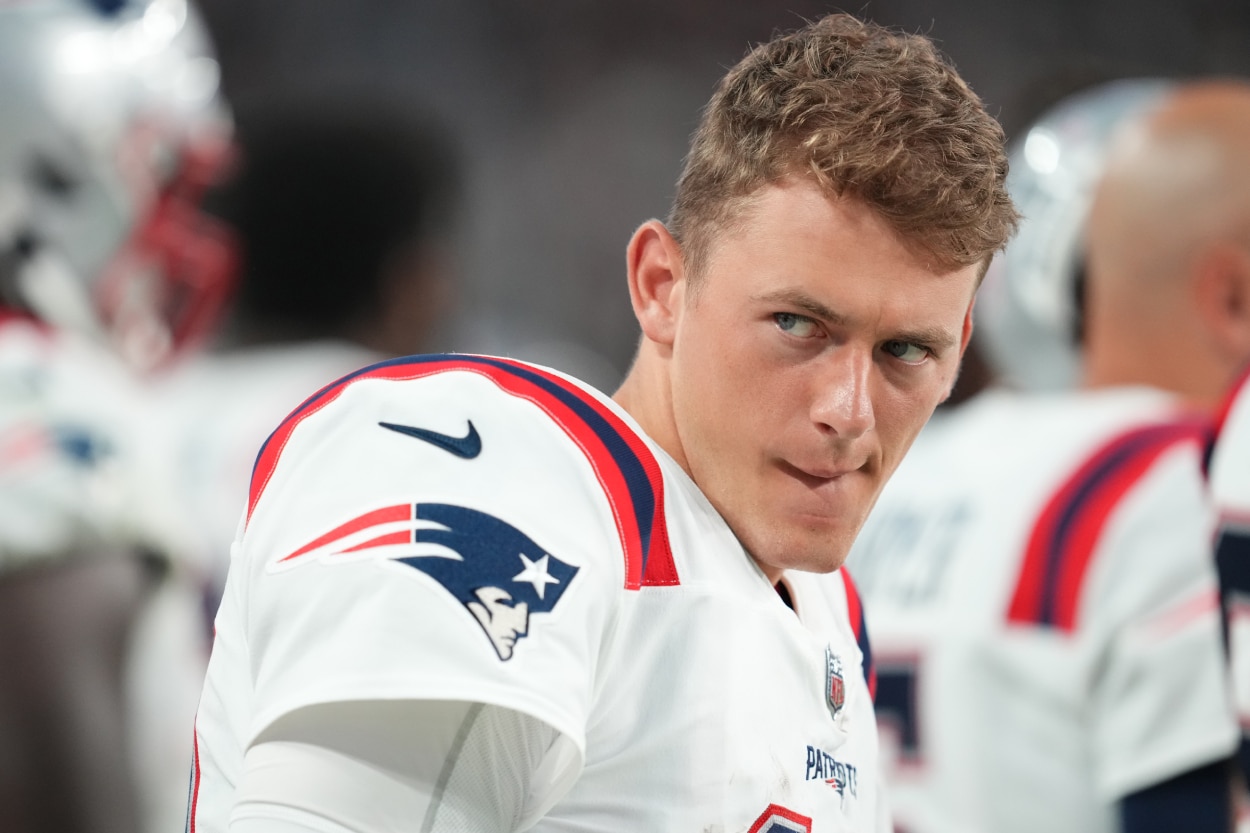 The Mac Jones Hype Remains Sky-High Despite Patriots Preseason Offensive Struggles
The hype remains high for New England Patriots quarterback Mac Jones, who enters his second year in the NFL.
It's OK not to put much stock into the NFL preseason. It's just baffling how high the hype is for New England Patriots second-year quarterback Mac Jones.
Jones had a good rookie season. He brought the Patriots back to the postseason after an ugly Cam Newton-led season in 2020 saw them finish with seven wins. There is, however, cause for concern entering 2022.
The Patriots lost longtime offensive coordinator Josh McDaniels to the Las Vegas Raiders. Without him, New England's offense has sputtered. Granted, it's the preseason, but the offense clearly didn't look fine-tuned. Despite the lack of offensive cohesiveness, the hype over Jones remains sky-high.
Bill Belichick came into camp raving about Mac Jones, and he isn't the only one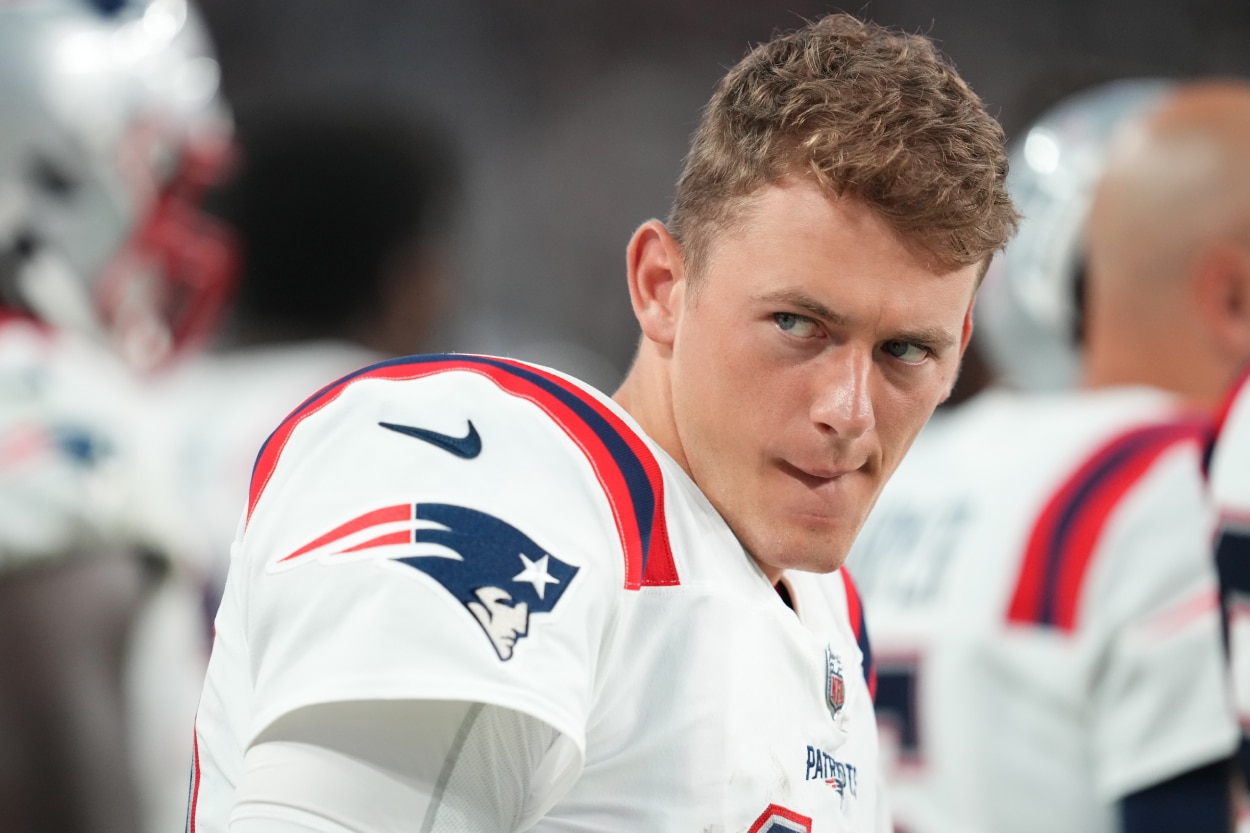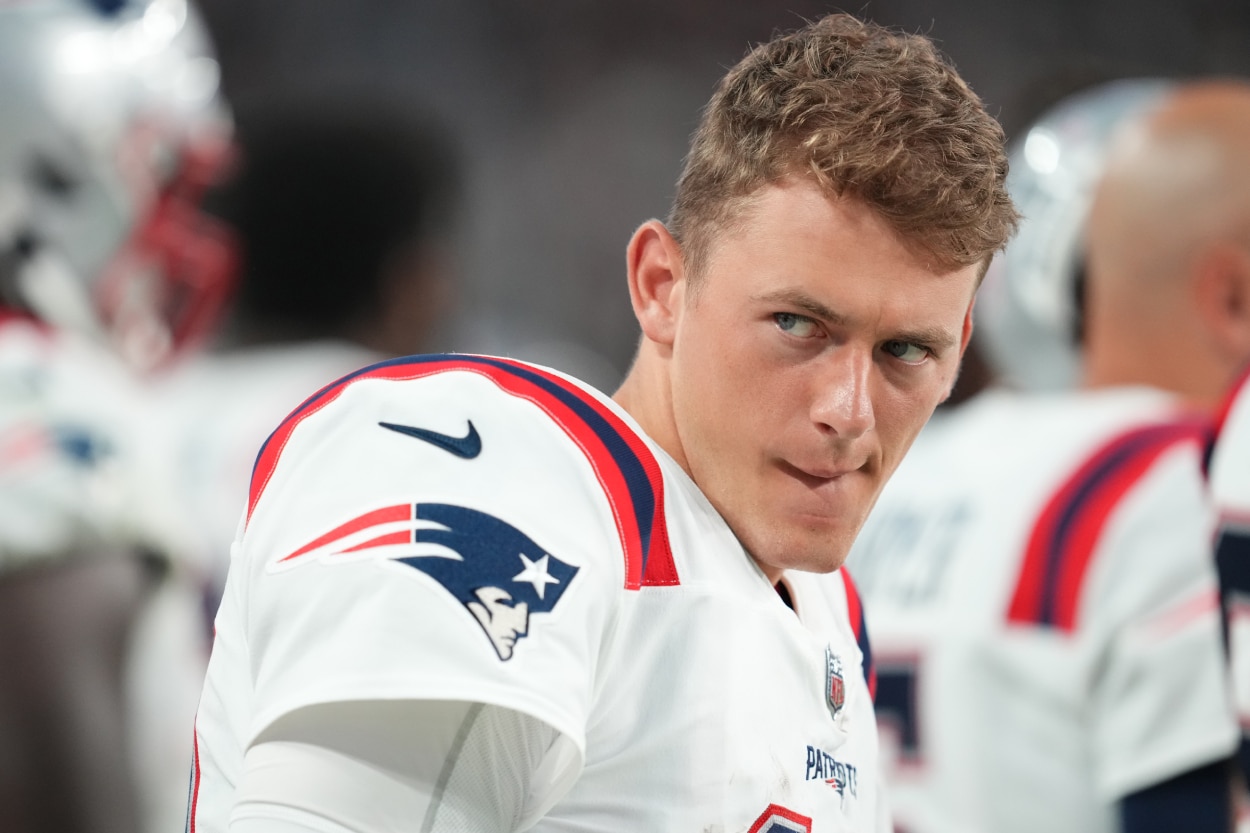 Patriots head coach Bill Belichick isn't one to rattle off tons of compliments about his players, but he had plenty of kind words for Jones as camp started.
"Yeah, I think Mac's done a great job," Belichick told reporters when speaking about the quarterback's offseason. "He's worked extremely hard. He's got a great work ethic in all areas.
"He's made tremendous strides, and, you know, he did a great job last year. He's starting from a much, much higher point this year than where he started last year. His offseason work has been significant. I think everyone recognizes how well he prepares and how much further along he is than he was a year ago."
The Jones hype doesn't just come from the coach, either. Patriots Hall of Famer Vince Wilfork jumped in and gave his praise, saying he's "ahead of the curve." He also said Jones is demanding respect from his teammates.
"Everything I've seen and know about him is, he works hard," Wilfork said to NBC Sports Boston's The Gameplan host Tom Giles. "He came to camp in good shape. He looked different, he looked mature, he looked bigger, he looked stronger. He's demanding respect from his teammates. … He's demanding everything a quarterback should demand from his team. Now it's time for him and the team to play for each other."
Even Tom Brady's throwing coach heaped praise on Jones
Tom House, a former Major League Baseball pitcher who has worked with several NFL quarterbacks, including Tom Brady, Drew Brees, and Dak Prescott, likes what he sees in Jones. After working with the young Pats QB, he said the "sky is the limit" for Jones.
"I think that Patriots fans realize, they got a quarterback that, between the ears, he's way more experienced than it actually shows age-wise," House told host Phil Perry on the Next Pats Podcast. "If anything he was a little short on some physical things, mechanics were OK but nothing special.
"The sky is the limit for this young man. When an athlete comes to us for throwing mechanics, he's also going to get functional strength training; he's also going to get mental-emotional tricks, and he's also going to look at sleeping and nutrition through recovery.
"When you talk about the wonders of trainability, here is a young man who is just at the beginning of his skill acquisition window, which is age 19-20 until age 34-35. So, if you do the math, he's got another 8-10 years of improvement ahead of him."
The hype is certainly there for the second-year player out of Alabama. The Patriots hope the results are as well, as New England faces a challenging schedule in 2022.
Like Sportscasting on Facebook. Follow us on Twitter @sportscasting19 and subscribe to our YouTube channel.