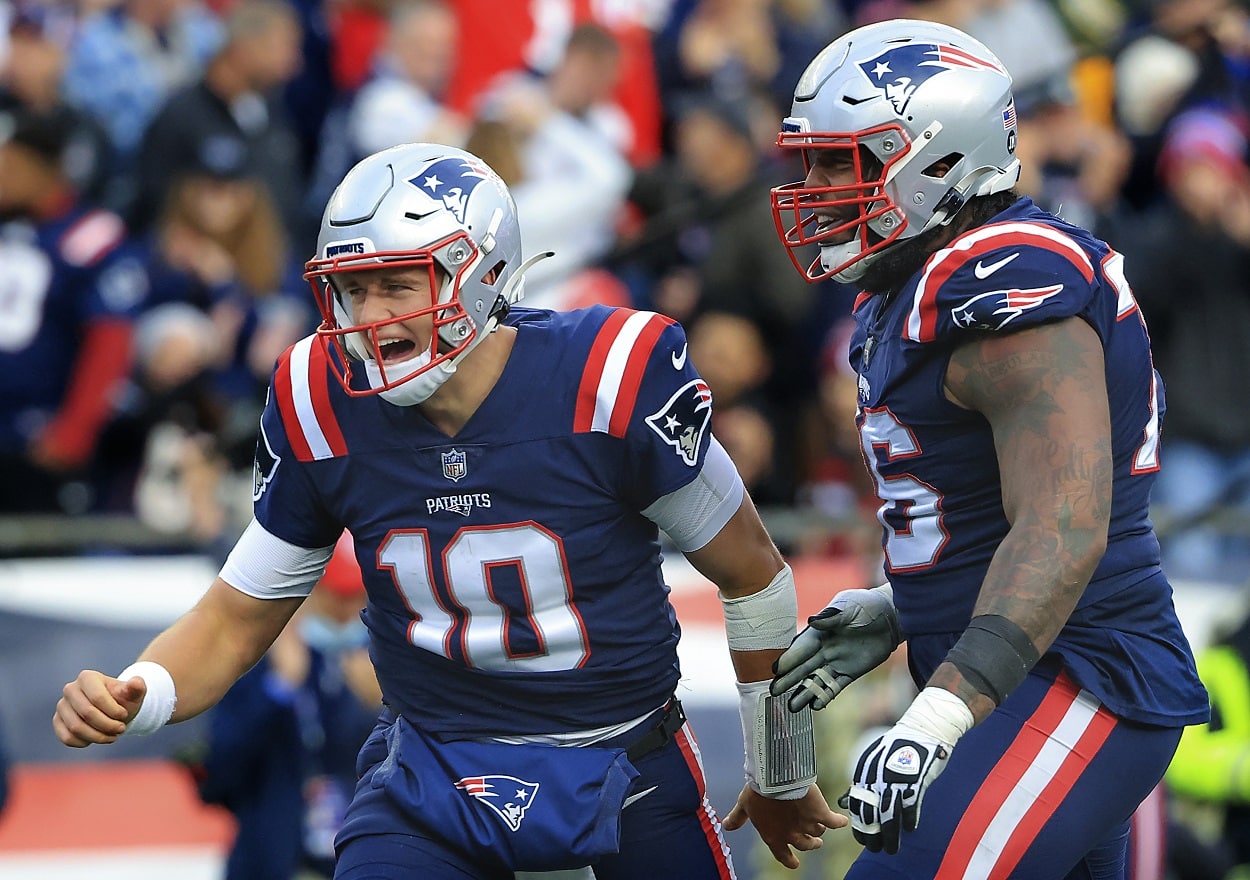 Mac Jones' Future With the Patriots Hinges on a High-Risk, High-Reward Gamble by Bill Belichick
Trent Brown and Isaiah Wynn could be the key to Mac Jones' success with the New England Patriots.
As if placing Mac Jones' fate in the hands of the thoroughly uninspiring duo of Matt Patricia and Joe Judge wasn't already a huge leap of faith, Bill Belichick has put his most important player in a precarious position that could lead to significant problems for the New England Patriots offense.
Of course, the greatest coach in NFL history obviously sees upside in entrusting Trent Brown and Isaiah Wynn to protect the team's promising second-year quarterback, but that doesn't change the fact that there's a ton of risk with taking this route. 
After all, even though both tackles possess intriguing skill sets, they also come with lengthy injury histories and inconsistent track records. Further complicating matters, however, is the reality that the Patriots are banking on Wynn to step in seamlessly at right tackle, a foreign position to the 2018 first-round pick.
Whether that's a reflection of Brown's ability to protect a quarterback's blind side or more of an indictment on his teammate's up-and-down play, it's clear Belichick and his staff believe the team's best option is to line the big-bodied veteran up at left tackle and have Wynn learn a new position in his fifth NFL season. 
Talk about the ultimate high-risk, high-reward gamble. 
Can Mac Jones and the Patriots count on injury-prone Trent Brown?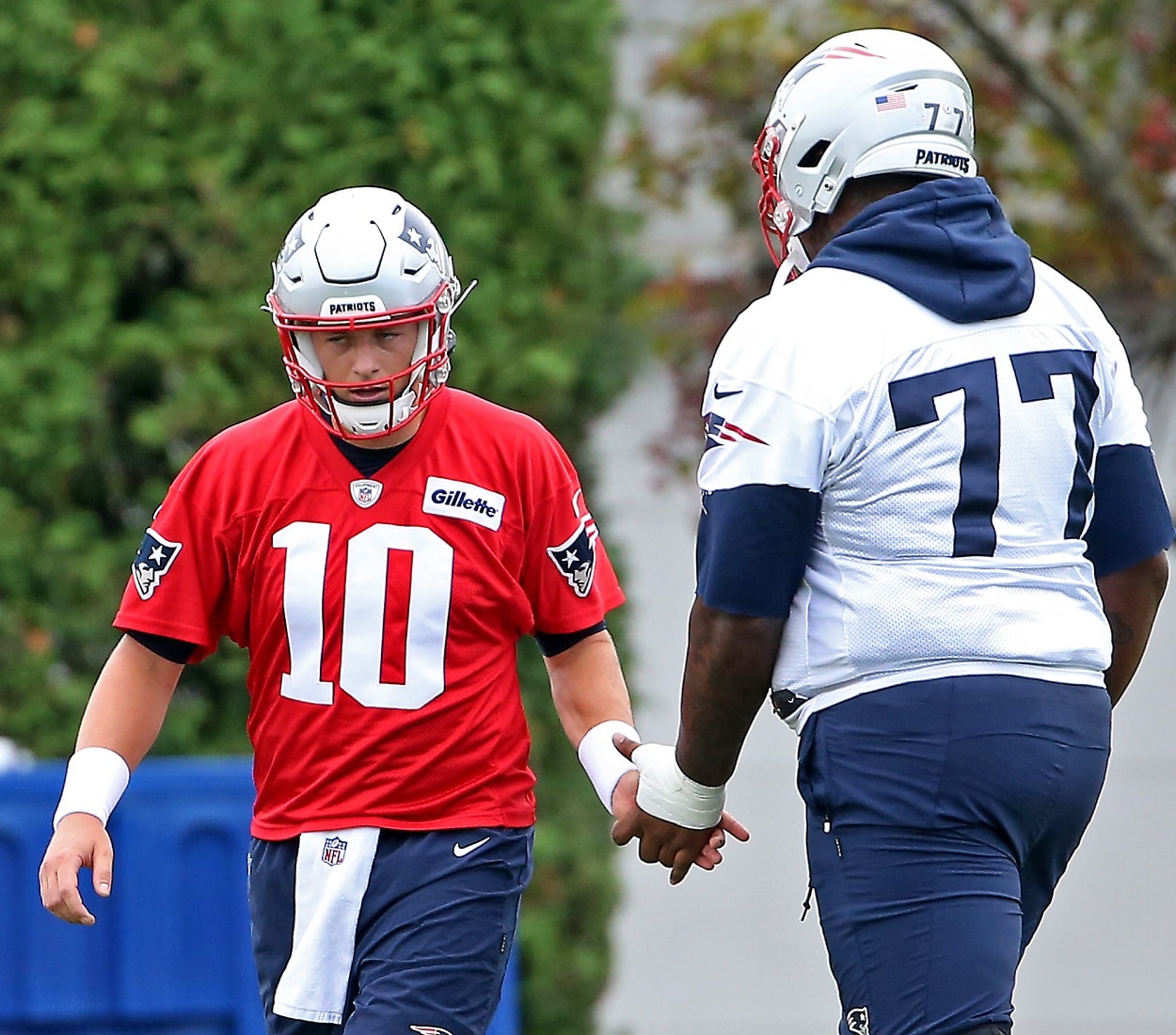 On the one hand, it makes sense for Brown to go back to the spot where he dominated when the Patriots captured their last Lombardi Trophy. During his first go-around in New England, the former San Francisco 49er provided excellent protection for Tom Brady while also opening holes in the running game. A healthy and motivated Brown showed precisely what he could do in 2018, and it's clear the Patriots expect him to recapture that form in 2022. 
However, leaving Jones' health and safety in the hands of a slimmed-down version of the 6-foot-8 tackle also carries some risk. Although Brown has proven capable of shutting down edge rushers across his first seven years in the league, he's also proven unreliable. Injuries have limited the 2015 seventh-rounder to a mere 72 games (69 starts), including just nine a year ago.
Following his bounce-back campaign in 2018, Brown signed a record-setting contract with the Las Vegas Raiders…and proceeded to play a total of 16 games between 2019-20. 
Luckily for the Patriots, their projected starting left tackle worked tirelessly this offseason to get in optimal shape. Coming off another injury-shortened campaign that forced the team to dig deep down the depth chart, Brown looks fit and focused, and he also has plenty of motivation to play well if he wants to earn another big payday. 
Still, it's a stretch to say the Patriots should feel completely comfortable about their left tackle situation. If Brown, who's only played a full season twice–suffers another injury, will Jones suffer the consequences? Nobody would describe him as a great athlete, so protection issues could cause the passing game to crumble. 
How will Isaiah Wynn adjust to his new position with the Patriots?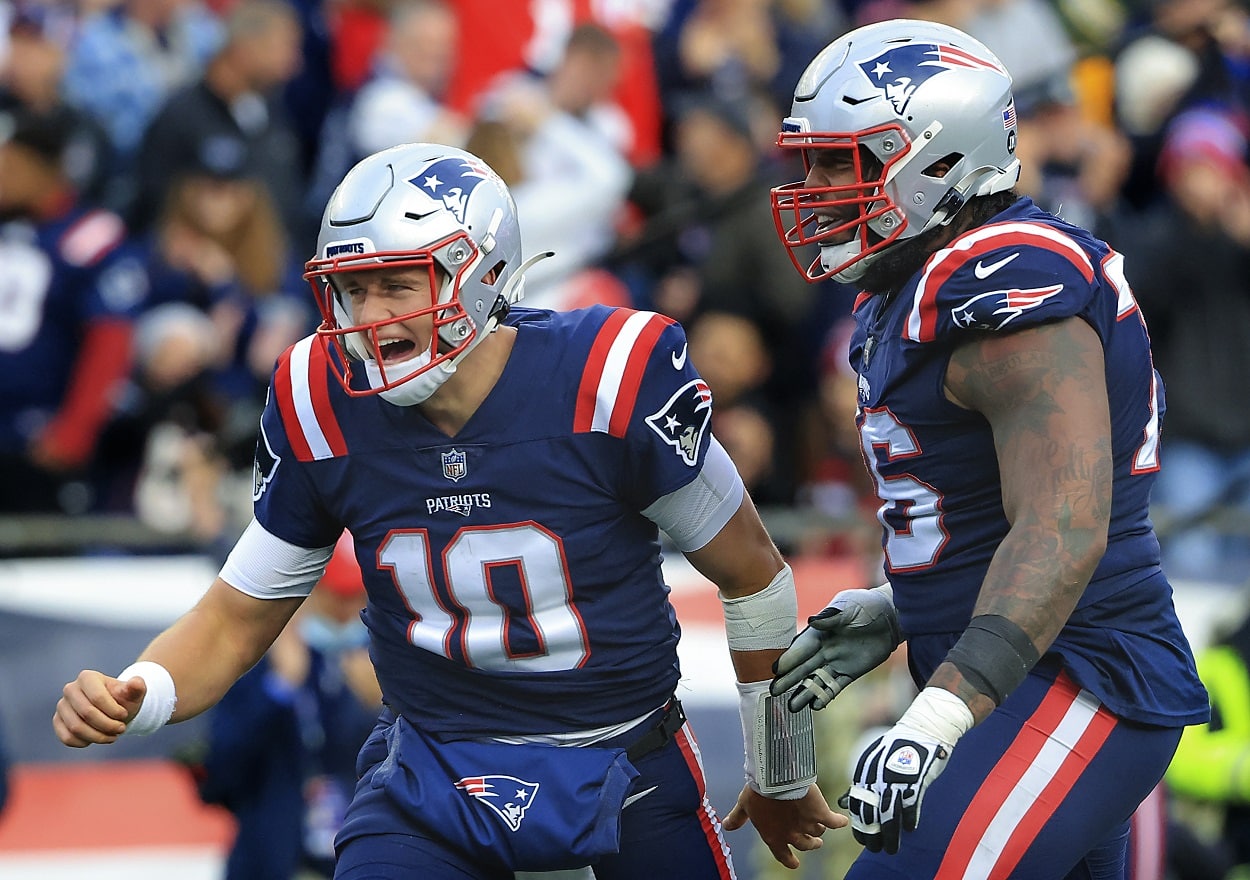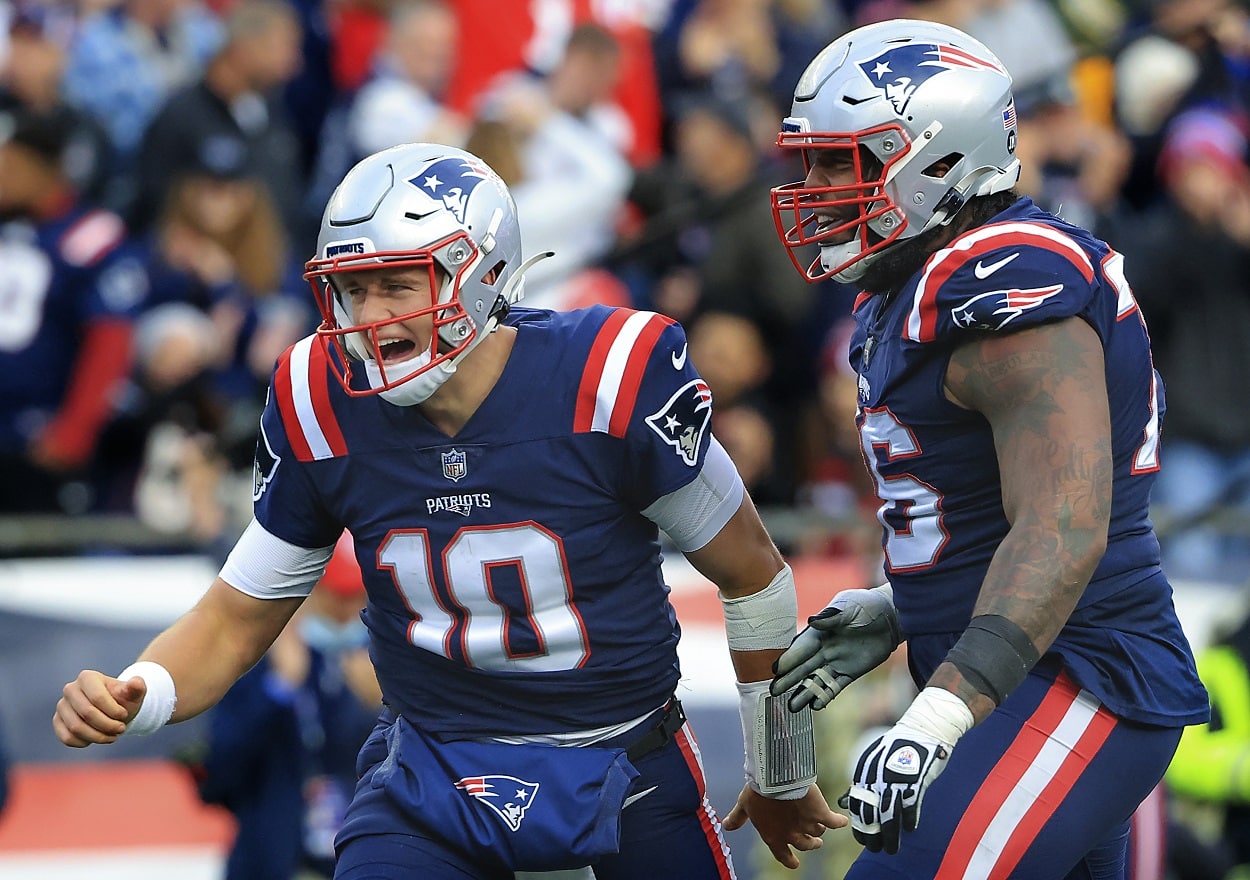 Meanwhile, there's even more risk with Wynn, who will be tasked with playing a new position in a contract year. A standout left tackle at the University of Georgia, the undersized lineman has also struggled to stay healthy at the pro level.
Despite showing flashes of Pro Bowl upside, Wynn simply hasn't done enough to warrant an extension, and the fact he's been shifted to right tackle certainly doesn't speak well about his impact as a Day 1 selection. 
Switching sides may sound simple, but don't underestimate the challenge ahead. Not only will Wynn have to master the nuances of footwork and hand placement, but he also has to learn on the fly while playing next to Michael Onwenu, a third-year guard who has to prove he belongs in Foxborough for the long haul. 
On the one hand, the experiment may work out brilliantly for Belichick and Co. A healthy, motivated tandem of Brown and Wynn gives the Patriots two athletic tackles who can theoretically keep Jones out of harm's way. And with more zone-based runs seemingly in the playbook, Wynn's movement skills could come in handy on the right side.  
Yet it's also entirely plausible that the setup could backfire badly. 
What if Brown misses time? What if Wynn–who's only appeared in 34 games across his first four NFL seasons–has another setback? Or, what if he struggles to acclimate to playing right tackle for the first time? Don't overlook the fact that Matt Patricia is his position coach, and it's not like the ex-Detroit Lions head coach has a well-documented history of working with offensive linemen. 
Ultimately, Mac Jones better hope the coaching staff and his teammates do their jobs properly. Otherwise, anything short of that will make it much more difficult for him to do his.
Stats courtesy of Pro Football Reference
Like Sportscasting on Facebook. Follow us on Twitter @sportscasting19 and subscribe to our YouTube channel.