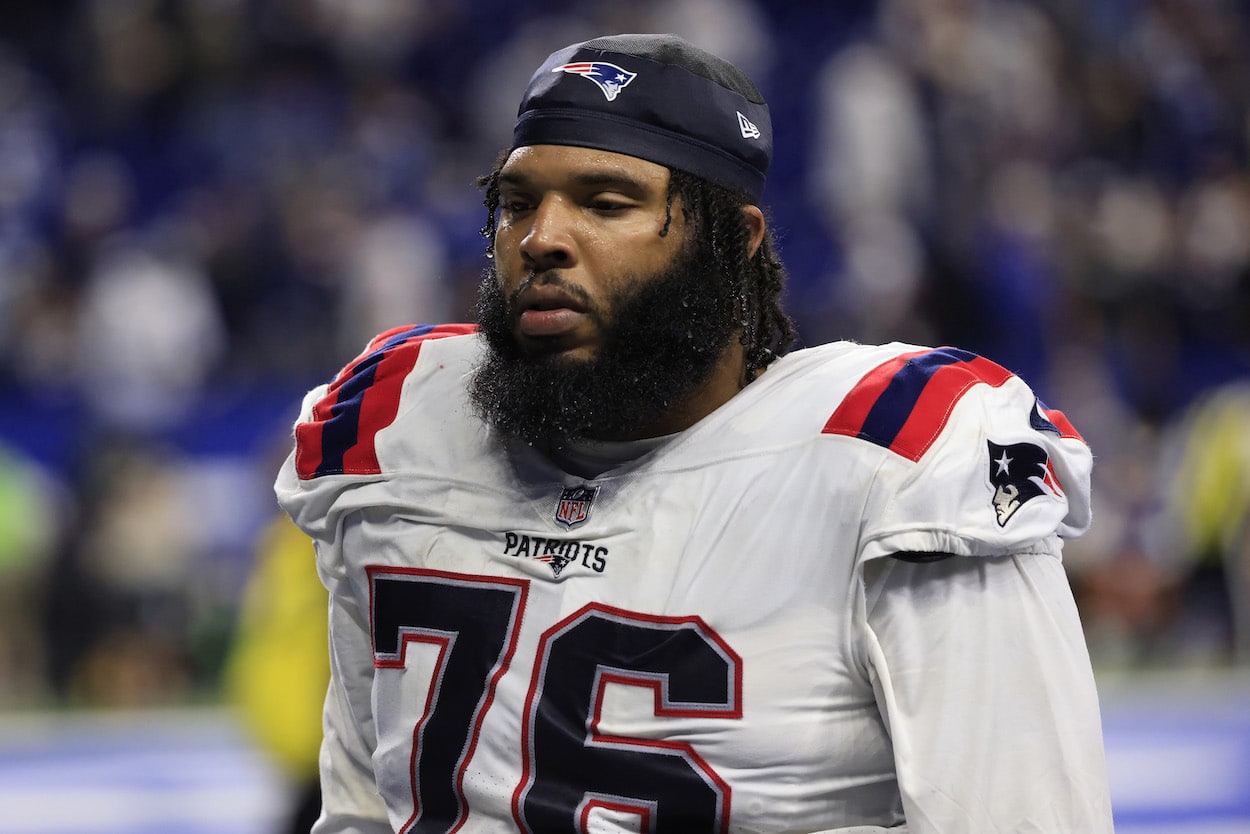 The New England Patriots' $10 Million Isaiah Wynn Mistake Could Soon Go Away
Isaiah Wynn hasn't lived up to the New England Patriots' investment in him, but his time on the books could be coming to an end.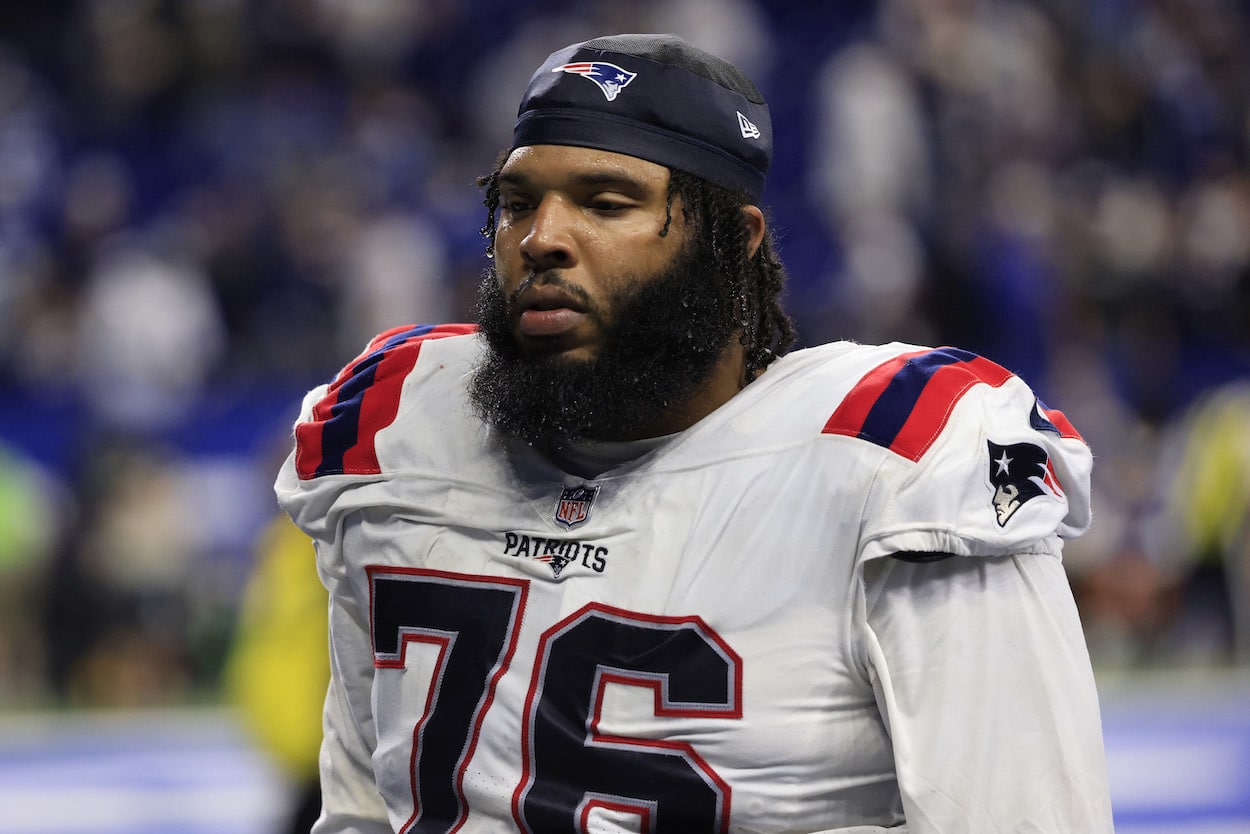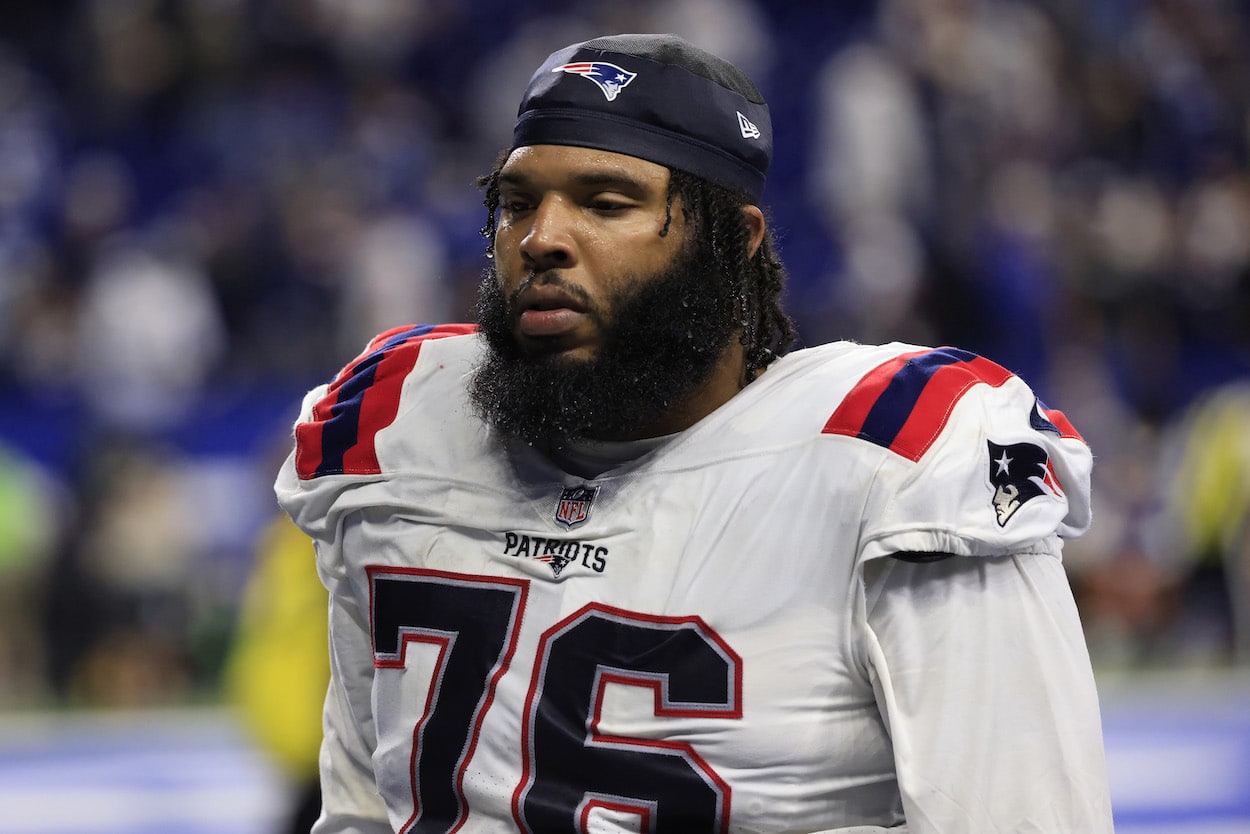 Was it a mistake for the New England Patriots to use the 18th overall pick in the 2018 NFL Draft on Isaiah Wynn? 
That's still up for debate. 
What's not debatable, though, is that the Pats made a costly error by picking up his fifth-year option last offseason. While Wynn has been an above-average left tackle when healthy, he comes with major durability concerns and has yet to develop into an elite player at his position. 
Yet even with those red flags, the former Georgia Bulldog got the gift of a lifetime when New England guaranteed his $10.4 million salary for the 2022 season. Wynn, who missed his rookie year with a torn Achilles and only played eight games in 2019, will make nearly the same amount in 2022 that he has during his entire career ($11.6 million). 
For a Patriots franchise in desperate need of cap space, having $10-plus million tied up on someone who is by no means considered a top-10 player at his position seems like a serious concern. After all, it's tough to justify Wynn carrying the fifth-highest cap hit on the team when he has never made a Pro Bowl or stayed healthy for an entire season.
However, don't be surprised if the Patriots' highly-paid blindside protector collects his paychecks from another employer. 
Isaiah Wynn is making a trade a more realistic possibility for New England Patriots
Despite having no financial security beyond the 2022 season, Isaiah Wynn has yet to participate in voluntary organized team activities. Obviously, Bill Belichick and his rag-tag offensive coaching staff would be better off with their incumbent starting left tackle on the field. But with Wynn electing to skip OTAs, it's only fair to wonder how much longer he will call Foxborough home. 
In fact, Jeff Howe of The Athletic reported that "if the Patriots make Wynn available, there's a belief from other executives around the league that he could draw a decent return because he has generally performed well when healthy and there's such a shortage of offensive line talent." 
If they can get a third- or fourth-round pick for the 26-year-old soon-to-be free agent, the Patriots shouldn't think twice about making a deal. Wynn's good-but-not-great play, combined with his lengthy injury history, suggests he isn't worth a long-term contract extension. Why not recoup draft capital and open up much-needed cap space? 
Obviously, trading a player with 33 starts under his belt at one of the most important positions in football comes with risks. At the same time, though, it's not as if the Patriots lack talent at tackle. 
Patriots have options at tackle even if they move Wynn
Veteran Trent Brown starred at left tackle during the team's 2018 championship run, so he could instantly step in for Isaiah Wynn. Plus, 2020 sixth-rounder Justin Herron has shown flashes of starting potential as a key rotational player. Don't forget about 2019 third-rounder Yodny Cajuste, who possesses starting-caliber physical tools. 
During the Belichick era, the Patriots have excelled at developing offensive linemen, and even though Wynn hasn't lived up to expectations as a first-round pick, he's at least been serviceable. But you shouldn't pay $10 million for a player who surrendered six sacks and committed nine penalties during his fourth year in the league.
Instead, why not go the value route and coach up Herron or Cajuste to become a viable candidate to protect Mac Jones' blind side? Or, at worst, have Brown man the position and let Herron, Cajuste, and 2022 seventh-rounder Andrew Stueber battle it out for the right tackle spot? Depending on how the Patriots view their interior options, 2020 sixth-rounder Michael Onwenu could also line up at right tackle. 
Ultimately, Wynn simply hasn't done enough to warrant a market-level deal or his 2022 salary. He's certainly provided the Patriots with much more than 2019 first-round bust N'Keal Harry. But like the slow-footed, oft-injured wide receiver, the undersized, oft-injured left tackle seems destined to play elsewhere sooner than later. 
And with less than $2 million in cap space at the beginning of June, New England simply can't afford to let the situation remain status quo. 
It may pain him to do so, but Bill Belichick needs to admit he made yet another personnel mistake and move on from yet another first-round pick who's failed to prove worthy of keeping in Foxborough for the long haul. 
All contract data courtesy of Spotrac. All statistics courtesy of Pro Football Reference.
Like Sportscasting on Facebook. Follow us on Twitter @sportscasting19 and subscribe to our YouTube channel.