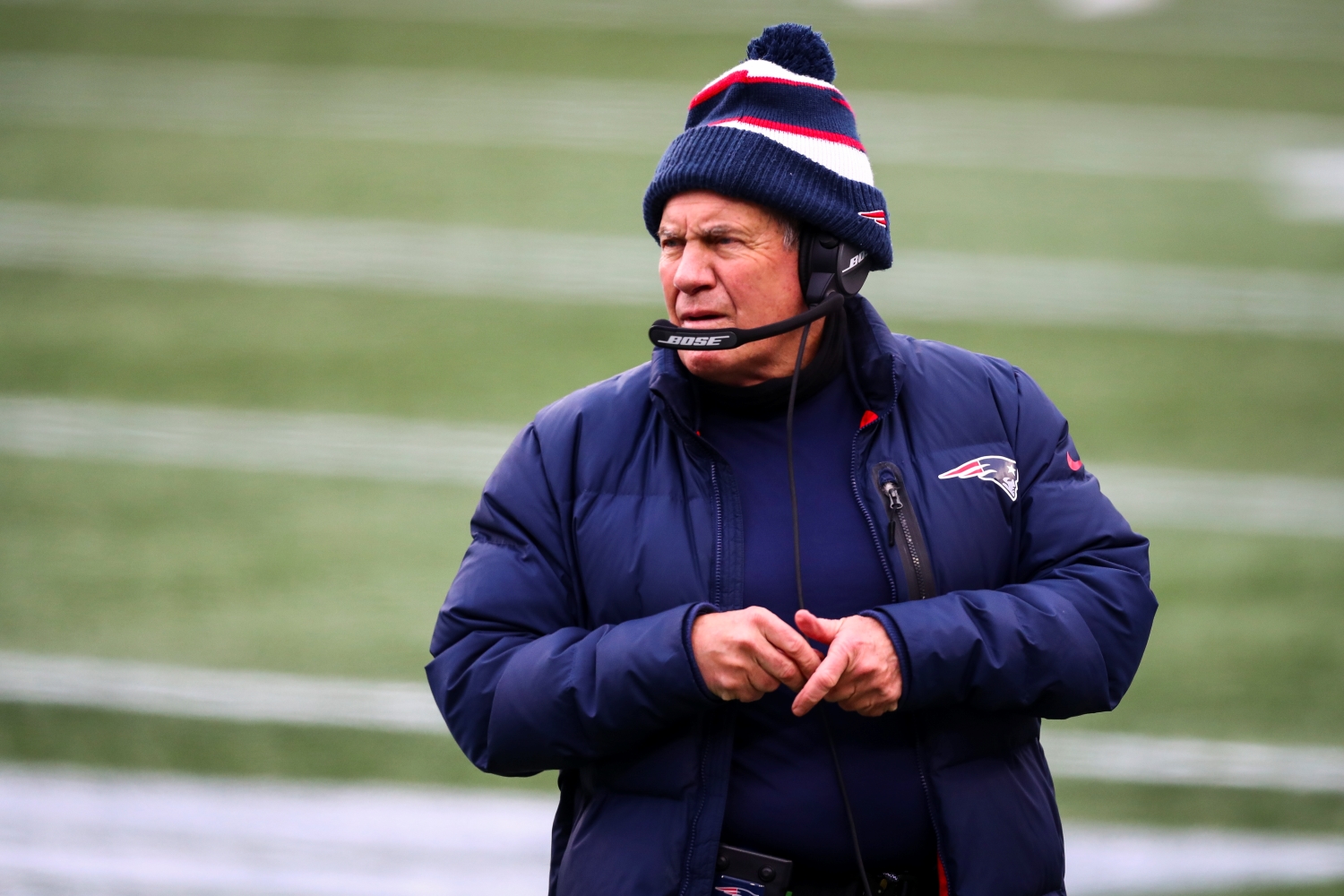 The Patriots Are About to Suffer the Expensive Consequences of Bill Belichick's Costly Mistake
With Stephon Gilmore looking for a new deal, the Patriots seem poised to give it to him. But it would have never gotten to this point if Bill Belichick had handled business differently dating back to last offseason.
Bill Belichick might be the greatest head coach in NFL history. But even New England Patriots fans would describe him as nothing better than a good general manager. After all, his recent run of bad personnel decisions forced him to have to spend a sizable chunk of Robert Kraft's money to shore up some major roster holes.
And because Belichick the GM made a costly mistake, the Patriots— especially the Krafts—are about to suffer some expensive consequences.
Bill Belichick backed himself into a corner with Stephon Gilmore
Belichick typically doesn't let players dictate how he allocates financial resources. After all, he traded away beloved stars like Richard Seymour, Randy Moss, Chandler Jones, and Jamie Collins when they became dissatisfied with their contracts. However, he took a much different approach in 2020 with star cornerback Stephon Gilmore.
After earning NFL Defensive Player of the Year honors in 2019, the talented defensive back saw several of his peers sign lucrative contracts. Gilmore then missed a few training camp practices, which raised questions about a potential problem with his upcoming payday. Ultimately, Belichick pulled off a surprising move and gave his most important defensive player a $5 million raise for the 2020 season.
Unfortunately for Gilmore, his fourth year in Foxborough came to a painful end in Week 15 when he suffered a partially torn quad.
Surprisingly, the four-time Pro Bowler hasn't let his injury stop him from taking a stand against the Patriots. Gilmore didn't show up for voluntary organized team activities or mandatory minicamp. Unsatisfied with his $7 million salary for the 2021 season, the soon-to-be 31-year-old has made it clear that he wants a new deal. And even though he's on the wrong side of 30, Gilmore seems poised to make the Patriots pay up.
The Patriots are about to suffer the expensive consequences of Belichick's costly mistake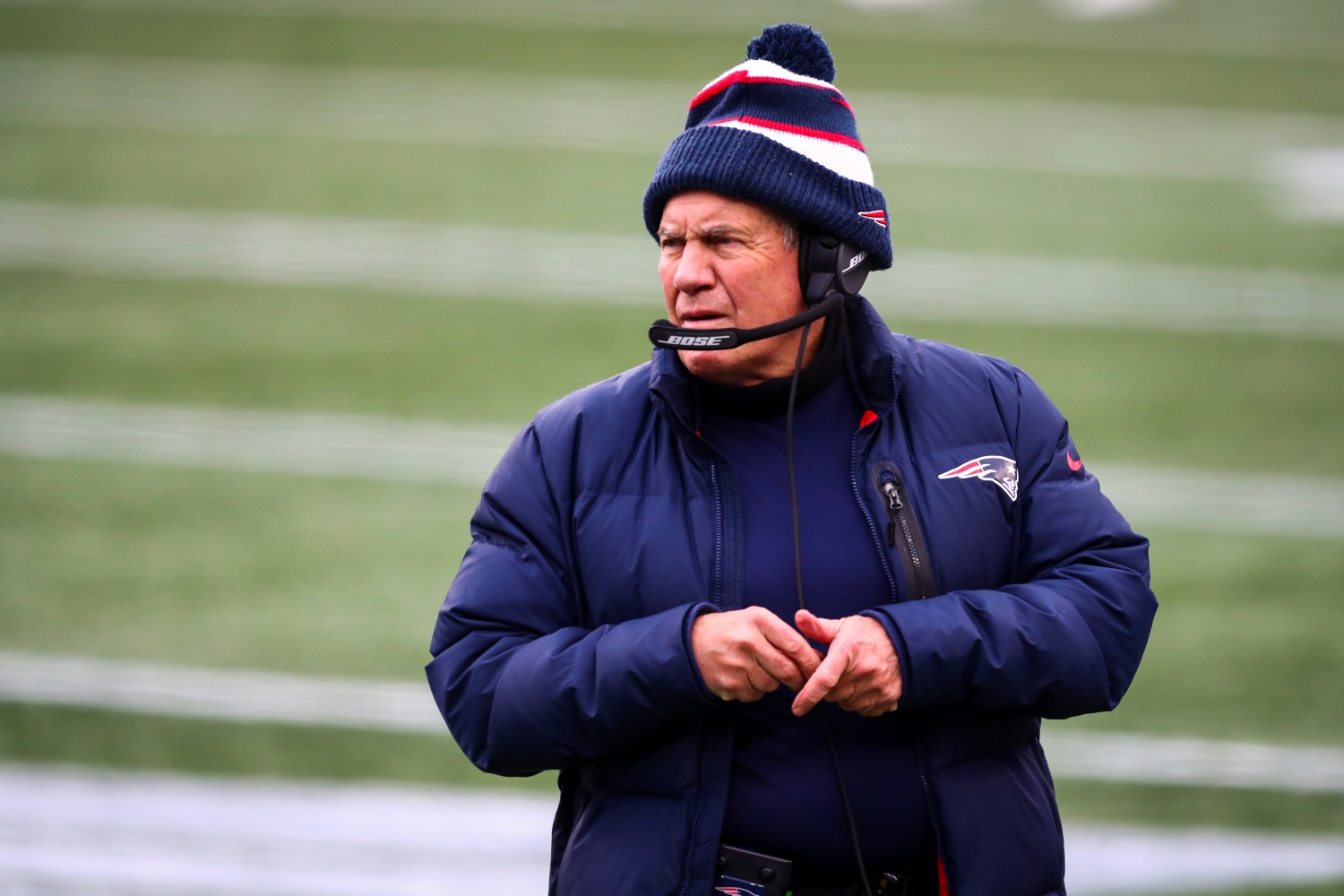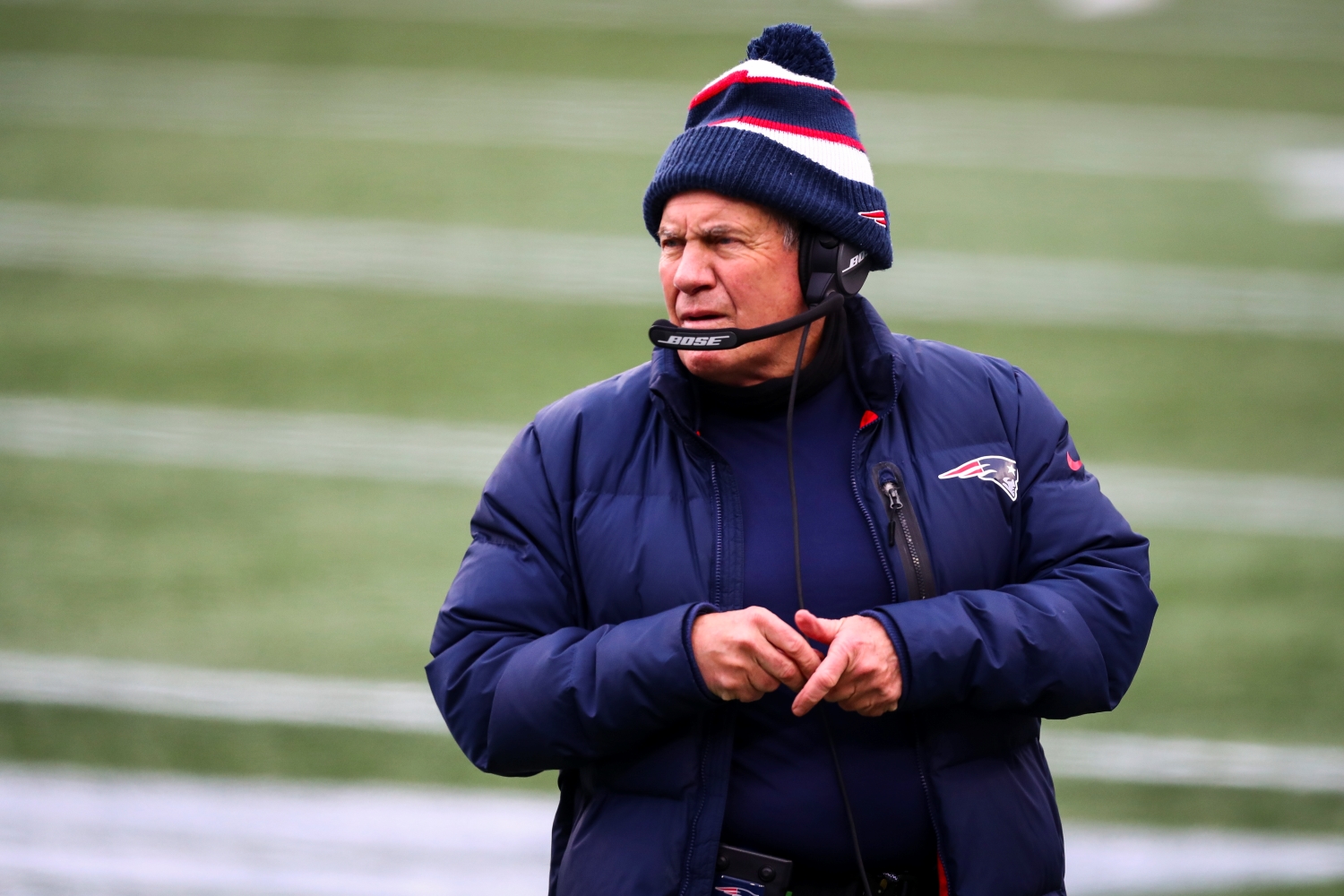 On Thursday, ESPN's Jeremy Fowler appeared on SportsCenter to provide an update on the situation between the Patriots and their disgruntled star cornerback. According to Fowler, New England will reportedly sit down with Gilmore before training camp and potentially work out a deal. However, there has not been any trade traction around the league.
Why's that the case?
Surprisingly, the fact the Patriots didn't do enough to shore up the cornerback position got cited as the reason for the lack of a trade market.
On Friday, ESPN's Josina Anderson conducted a phone interview with Gilmore, who gave the reporter some clarity about what he wants from his next contract.
"I just want what I'm worth, however that plays out. Every player should be paid what they're worth. That's just how it is," Gilmore told Anderson.
That doesn't sound promising for the Patriots' salary cap. With the league's highest-paid corners making $18-20 million per year, it could take a significant amount of financial resources to get Gilmore back on board with the program.
Should New England give in to Gilmore?
Although Gilmore's age and recent injury don't work in his favor, he was arguably the best cornerback in the league between 2018-19. He has a strong track record of production, and he's clearly earned Belichick's respect during his time in New England. In fact, by giving Gilmore a raise a year ago, Belichick set the precedent for this situation to happen. That mistake will come back to bite him (and Kraft's bank account) when it's time to sit down at the negotiating table. If he gave in once, why would Gilmore not expect Belichick to do it again?
To compound matters, Belichick didn't take a single cornerback in either of the last two drafts. And with rising star J.C. Jackson set to become a free agent next spring, the Patriots have an expensive decision to make involving their other starting corner, too.
At this point, New England seemingly has no choice but to make Gilmore an offer he can't refuse.
Does that make sense in most cases?
Definitely not.
But based on the way Belichick spent Kraft's money in free agency, it's clear the Patriots plan on competing for the Lombardi Trophy in 2021. You don't sign Matthew Judon, Hunter Henry, and Jonnu Smith to top-of-the-market deals and commit $16 million guaranteed on Nelson Agholor to play the long game. And thanks to Belichick's free-agent and draft investments, the Patriots have the front-seven talent to dominate the line of scrimmage—a key strength of their 2018 Super Bowl team.
However, the defense doesn't boast championship-level upside without Gilmore in the lineup. The Patriots need his length and athleticism to play their predominantly man coverage system. They need his underrated tackling skills and physicality to take care of the edge in the running game, too. Unfortunately for Belichick, he doesn't have any leverage in this situation.
He gave it all away last summer, and if he doesn't make things right with Gilmore again, he will most certainly spend a second straight February watching the Super Bowl instead of coaching in it.