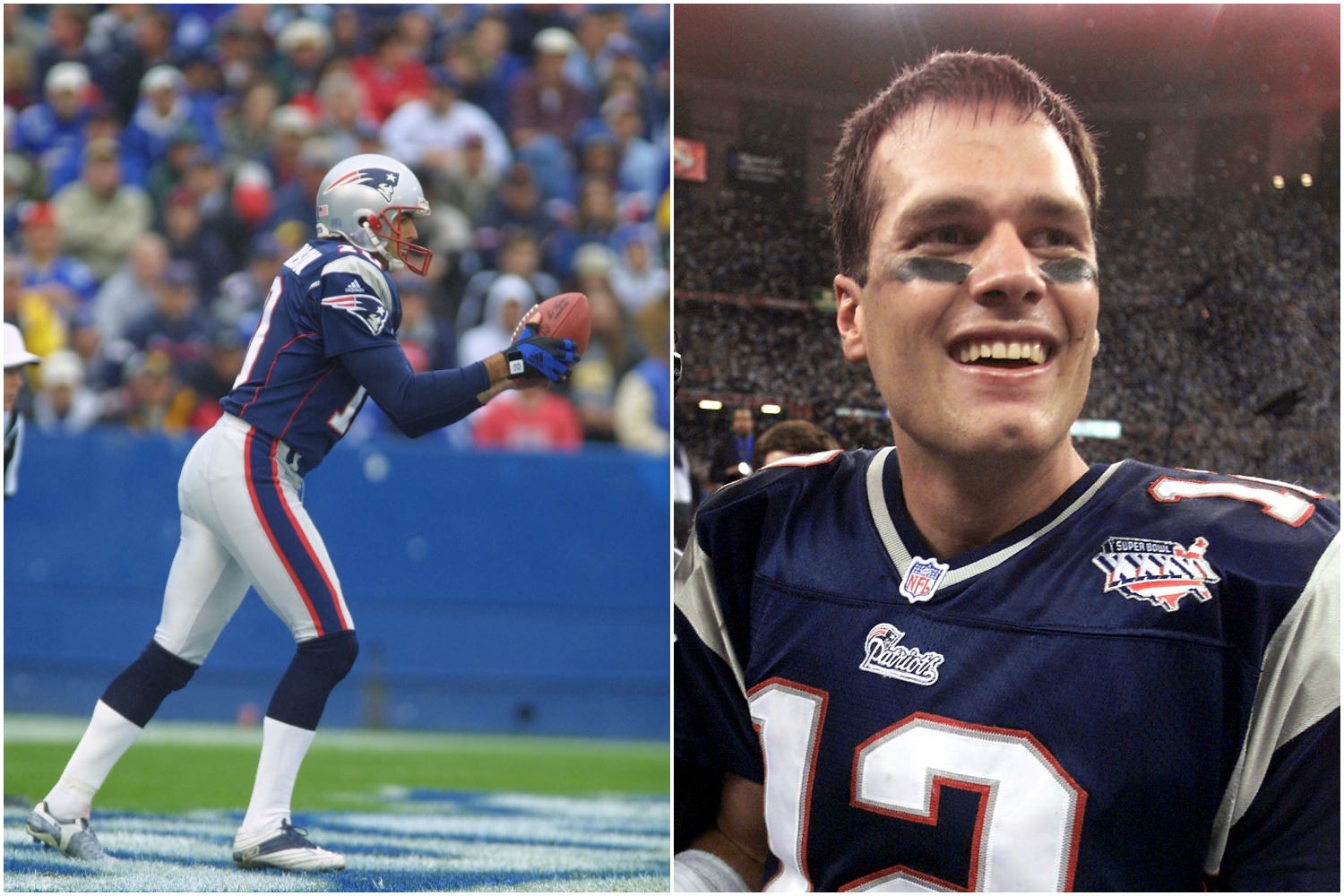 Tom Brady's Oldest Ex-Teammate Gets Brutally Honest About the GOAT: "I Almost Deserve to be Hit in the Mouth for Thinking the Way I Thought"
Although Lee Johnson didn't spend much time with Tom Brady in New England, it didn't take long for the veteran punter to discover the Patriots stumbled upon an all-time great in the sixth round of the 2000 NFL Draft.
Tom Brady entered the NFL as something of an afterthought. More than two decades later, the same person who started his career buried down the depth chart now has seven Super Bowl rings sitting at home.
But well before he established a reputation as the greatest quarterback of all time, Brady had to prove himself to Bill Belichick and the rest of his New England Patriots teammates. And even though Lee Johnson had his doubts about his peer's ability to make it at the pro level, the former Patriots punter had no choice but to abandon his preconceived notions about the skinny sixth-round pick out of Michigan.
During a recent podcast appearance, Johnson got brutally honest about Brady and openly admitted to deserving some physical punishment for questioning a player who quickly proved the rest of the league made a massive mistake by letting him fall into Belichick's lap.
Lee Johnson spent the final years of his NFL career with the Patriots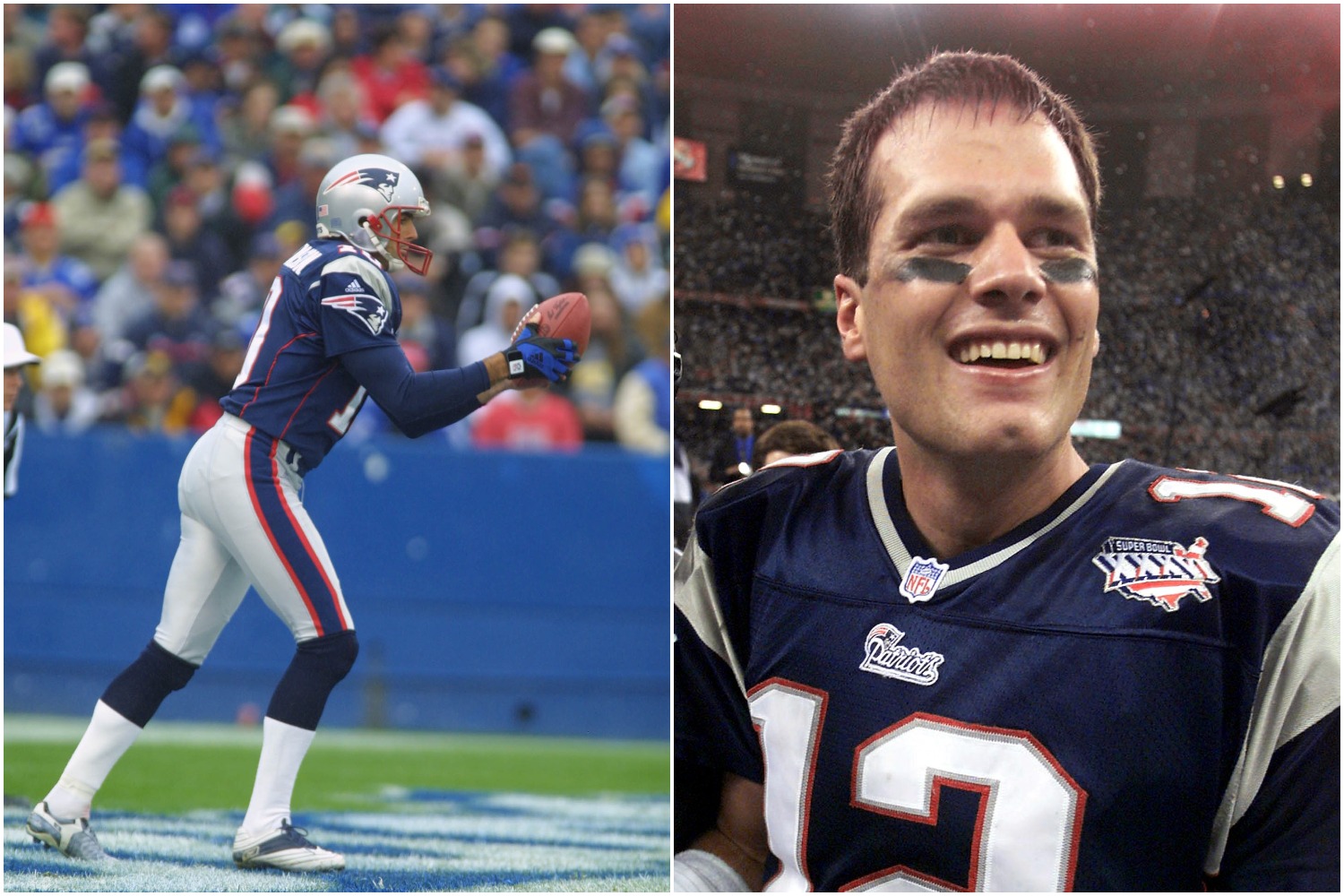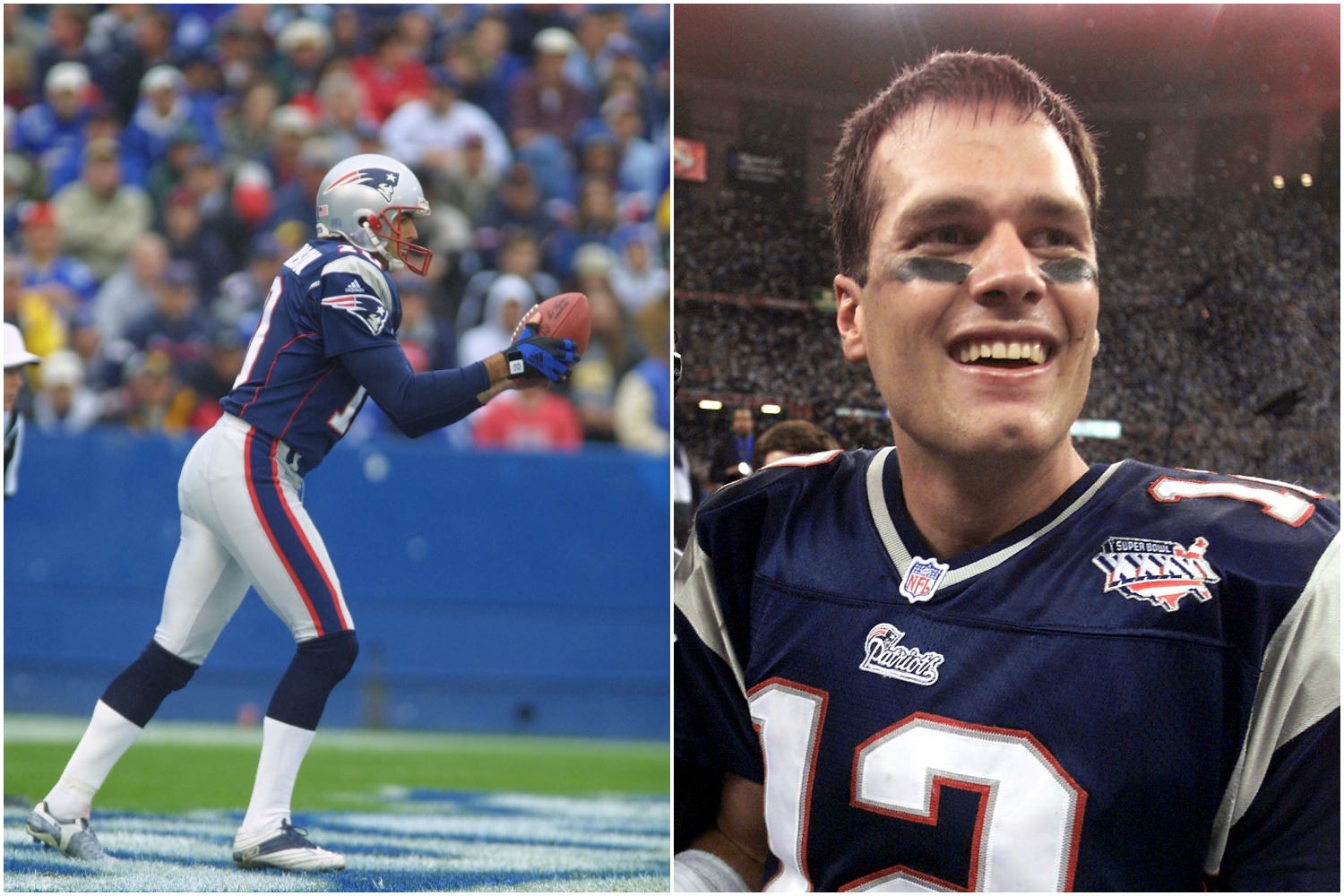 Affectionately dubbed "Thunderfoot" at BYU because of his penchant for punting the ball with tremendous force, Johnson entered the NFL as a fifth-round pick in the 1985 NFL Draft. The lefty lasted 18 years in the league before he finally hung up his kicking cleats for good.
Johnson started his career in his home state of Texas with the Houston Oilers. After a brief stint with the Cleveland Browns (just a few years before Belichick took over as head coach), he found a home in Cincinnati. Johnson averaged 43.2 yards per punt in 11 seasons with the Bengals, and he also served as the team's kickoff specialist.
With his days as a pro football player nearing an end, the Bengals' all-time leading punter took his talents to New England. Johnson handled punting duties for the Patriots in 1999 and 2000. However, he got cut five games into the 2001 season.
Unfortunately for the seasoned veteran, that meant he didn't get to experience the thrill of hoisting the Lombardi Trophy alongside Belichick and Brady. But by spending more than a year around an unproven version of TB12, Johnson got a chance to watch the maturation of a prospect who clearly got overlooked and undervalued on draft day.
Tom Brady's oldest ex-teammate gets brutally honest about the GOAT
Johnson appeared on Monday's episode of the Pick Six Podcast to discuss a number of topics. And as Brady's oldest ex-teammate (he turns 60 in November), the retired punter provided a unique perspective on what it felt like to have Belichick hand the offense over to an unknown commodity.
"I knew we didn't have, at the time, a really solid, experienced backup," Johnson explained. "I just remember watching Tom in practice and I'm thinking, 'This guy, OK, maybe at some point in his career [he'll be good].' Maybe Bill saw something in him as a player because I was never in practice thinking this guy was ever going to be the heir apparent for the New England Patriots. Ever."
Johnson also got brutally honest about what it was like to see Brady take his first snap for an injured Drew Bledsoe.
"I just remember thinking, 'Oh my gosh, we're in trouble," he said.
However, Johnson's thinking quickly changed. As Patriots fans witnessed during the 2001 season, Brady showcased uncanny confidence and poise for a player with such little experience. And he silenced doubters — including Johnson — by leading New England to a Super Bowl title.
"It was so impressive to watch him from when I saw him in practice and the things he did early on when he was running third- and fourth-team as opposed to what he did on the field," Johnson said. "I almost deserve to be hit in the mouth for thinking the way I thought because this guy was able to go out there and do things that I had not to see many guys do at that age in the NFL. It was a beautiful sight to watch him go in there and perform the way he performed."
How many more Super Bowl rings will Brady win before he joins Johnson in retirement?
How many more Super Bowls can Brady win? That depends on how long the legendary quarterback wants to keep playing football. He's yet to show clear signs of a decline, so it seems like avocado ice cream, pliability exercises, and consuming electrolytes (plus a legendary work ethic) may be the secret to defeating Father Time after all.
Brady enters the 2021 season as the unquestioned leader of the most talented roster in the NFL. The Buccaneers boast unparalleled continuity on both sides of the ball. Thanks to the work done by general manager Jason Licht, Tampa heads into training camp with the same 22 starters from last year's Super Bowl-winning squad. And with the GOAT as their leader, the Buccaneers have the ultimate edge over every other title contender.
Barring injury setbacks, they should threaten to go 17-0 this season. Seriously, they have the talent on all levels to make that happen.
Ultimately, Tom Brady should feel confident about his chances of winning ring No. 8 next February. And if he returns for the 2022 season and doesn't experience a Peyton Manning-like drop-off, he could earn his ninth before he finally joins Lee Johnson in retirement.