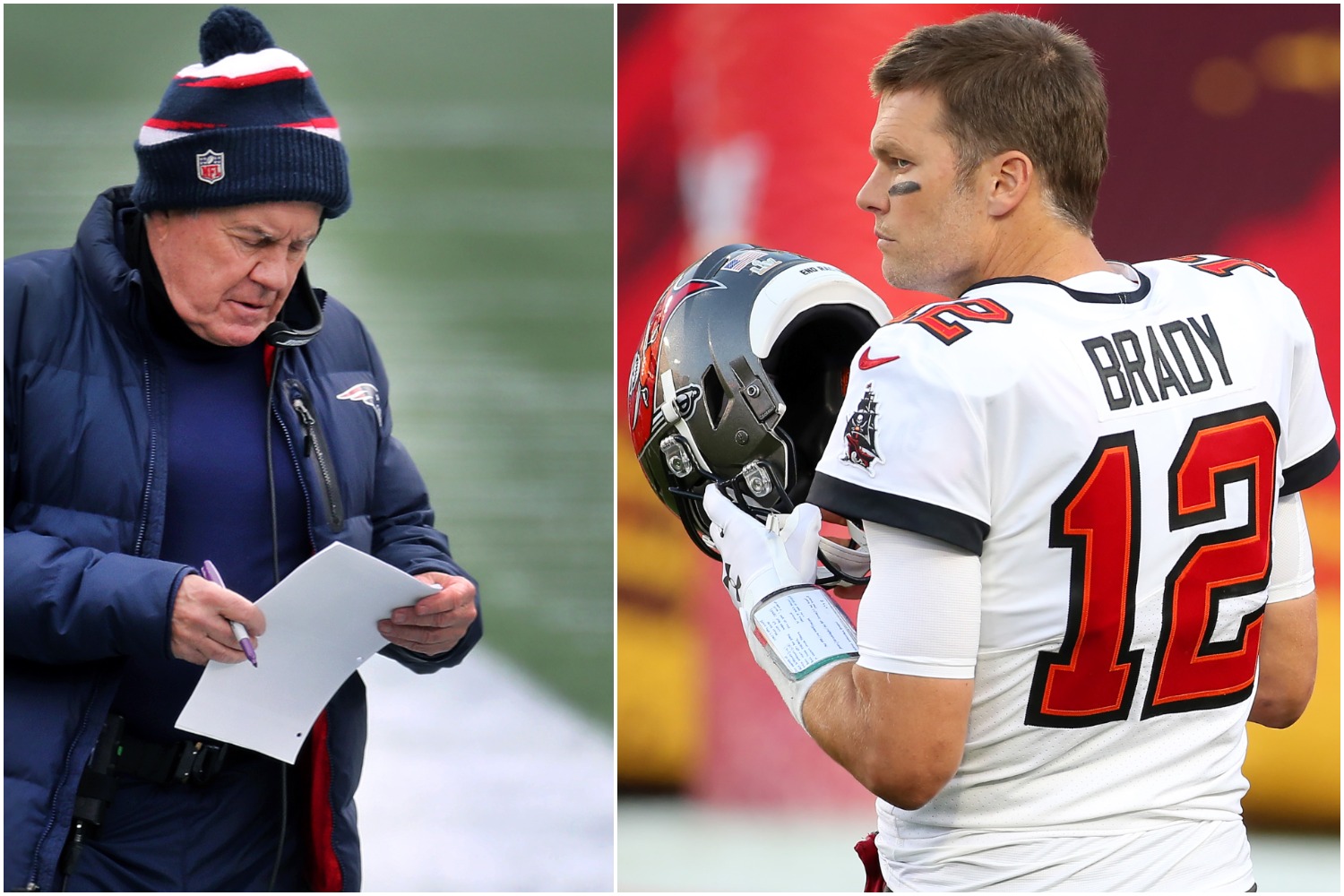 The Fear of Losing to Tom Brady May Force Bill Belichick to Make a Risky Investment With Robert Kraft's Money
Bill Belichick can't afford to lose to Tom Brady in Week 4. And with Stephon Gilmore looking for a raise, the Patriots may be forced to give it to him despite the fact he's coming off a major injury and doesn't have Father Time on his side.
Tom Brady definitely won the first round of the battle for legacy supremacy against Bill Belichick.
After all, he immediately led the Tampa Bay Buccaneers to a Super Bowl title while the New England Patriots posted a losing record for the first time since Brady's rookie season in 2000. But after going on a shopping spree unlike anything ever seen before around Foxborough, Belichick has put himself in a strong position to capture a Super Bowl ring without TB12.
However, he may have no choice but to ask Robert Kraft to commit more financial resources to fortify the 2021 roster. Between Brady's impending return to Gillette Stadium and the pressure to turn the Patriots back into a championship contender, Belichick can't afford to not field the best defense possible. And with critics pointing to his lack of success without the GOAT, the fear of losing to his former quarterback (on multiple levels), may force the greatest coach in NFL history to make a risky investment with Kraft's abundance of riches.
Bill Belichick can't afford to fall farther behind in his battle against Tom Brady
Think Belichick understands the importance of the upcoming season?
Coming off a 7-9 campaign that included plenty of frustrating moments from Cam Newton, the Patriots have to find a way to get back on track in the second year of the post-Brady era. For all of his accomplishments as a head coach, Belichick simply doesn't have a strong track record of success without the GOAT as his quarterback. So after missing the playoffs for the first time since Brady suffered a torn ACL in Week 1 of the 2008 season, he must silence doubters who believe the iconic quarterback played a more valuable role during New England's two-decade dynasty.
Belichick the general manager gave Belichick the coach some much-needed help this offseason by making upgrades on both sides of the ball. The offense received an infusion of talent at the skill positions with the signings of Hunter Henry, Jonnu Smith, Kendrick Bourne, and Nelson Agholor. Meanwhile, the Patriots bolstered their defense by adding Matthew Judon, Kyle Van Noy, Davon Godchaux, and Jalen Mills in free agency. Plus, they found potential long-term starters in the 2021 NFL Draft with quarterback Mac Jones, defensive tackle Christian Barmore, and outside linebacker Ronnie Perkins.
While the roster undoubtedly looks better heading into training camp, the Patriots still have a major issue to fix. And if Belichick doesn't take care of an important piece of business, he has no chance of evening the score with Brady.
The fear of TB12 may force Belichick to make a risky investment with Robert Kraft's money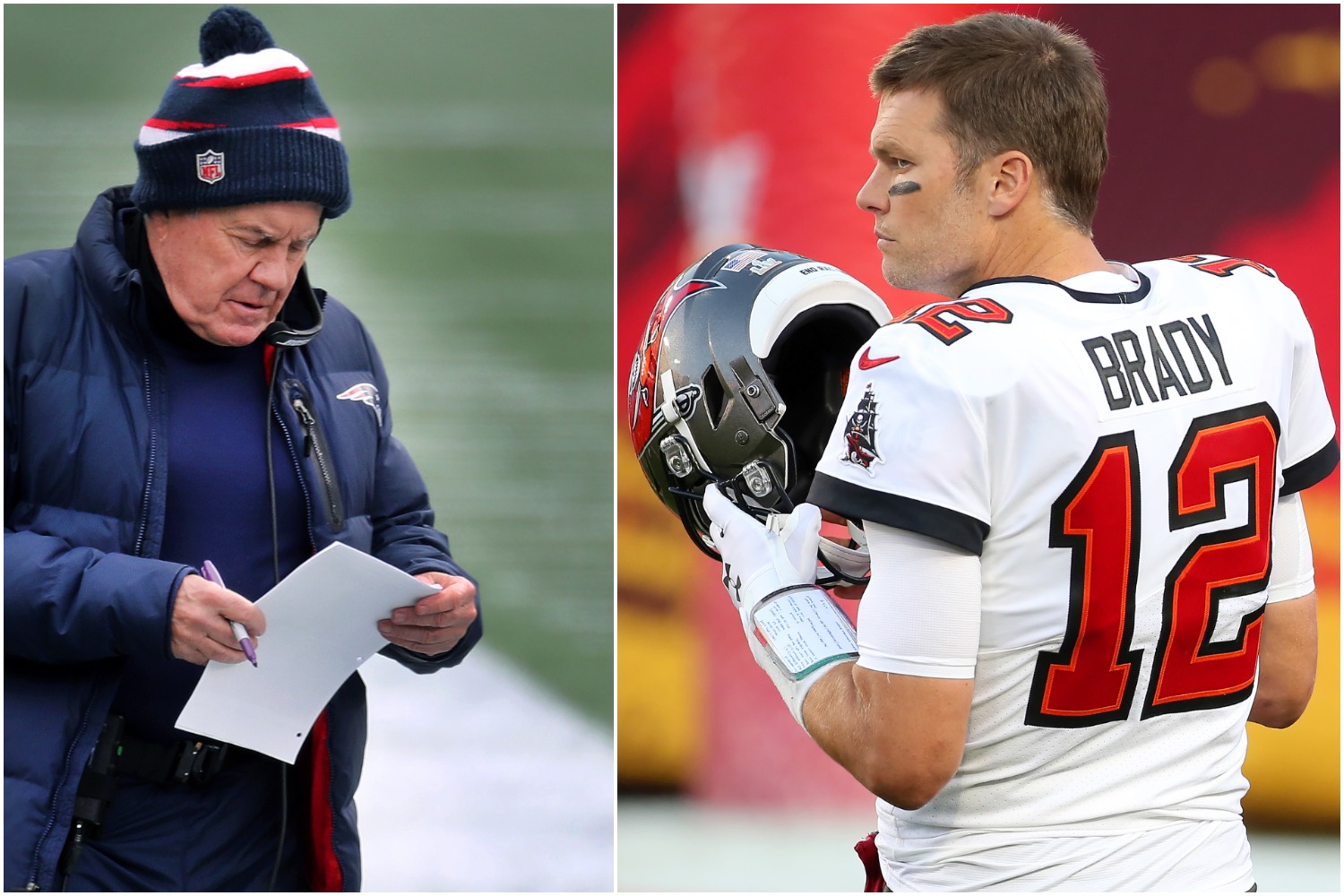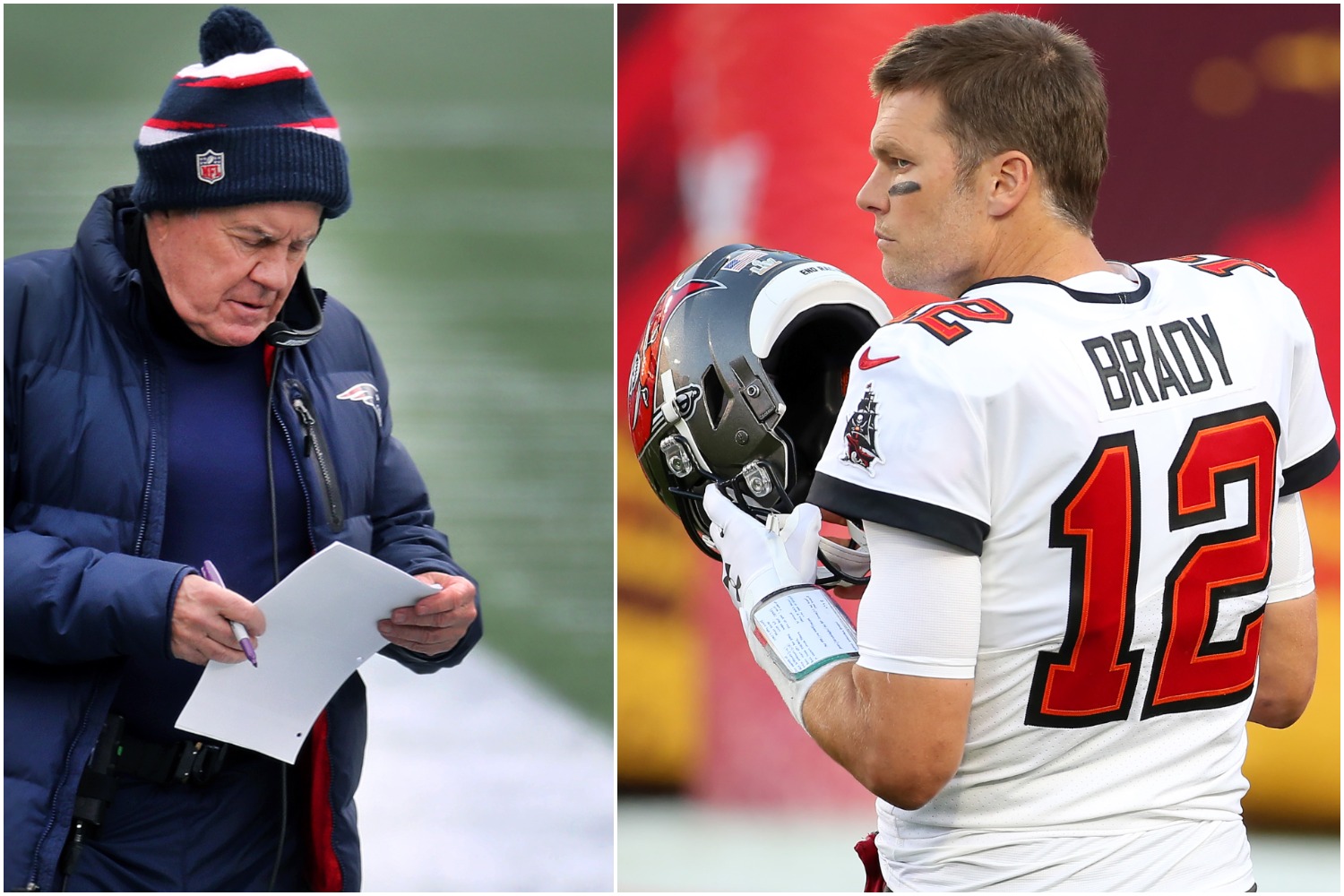 NFL schedule makers gave Patriots fans a major reason to look forward to the early part of the 2021 season. With Brady coming to town, those fans will have a chance to see the future Hall of Famer in action at least one more time. But for Belichick, a Week 4 matchup against the reigning Super Bowl champions and their seemingly ageless quarterback shouldn't inspire such warm feelings. The Buccaneers boast a terrifying lineup that looks capable of winning back-to-back titles. In particular, their passing game seems destined to give defenses trouble all year long.
That doesn't bode well for a Patriots defense that's missing arguably its best overall player.
Star cornerback Stephon Gilmore didn't show up to voluntary organized team activities or mandatory minicamp. Unhappy with his below-market salary of $7 million, the 2019 NFL Defensive Player of the Year understandably wants a raise that pays him closer to his actual value. And even though he could still get traded, it sounds like the Patriots plan on having him around for the foreseeable future. In fact, the fear of losing to Brady may force Belichick to ask Kraft to invest more money to ensure Gilmore won't leave Foxborough in the near future.
"The Patriots and Gilmore know they can intensify contract talks sometime in the next few weeks. And I'm told that Gilmore has largely not expected to be traded throughout this process because he knows the Patriots have made moves with Gilmore in mind," ESPN's Jeremy Fowler reported on Thursday, per Bleacher Report. "They haven't gotten a cornerback to replace him. And as one source told me, 'Do the Patriots really want to go into Week 4 against Tom Brady without their top cornerback?' And so things are slow right now, but I expect those sides to ramp up negotiations sometime before training camp."
As Fowler's source alluded to, Belichick can't afford to field a Gilmore-less defense against Brady and the Bucs, who would have a much easier time facing a secondary that doesn't feature one of the league's best cover corners. And without a readymade replacement for Gilmore on the roster, the Patriots need him in the lineup to have a shot at winning the Super Bowl. With his own legacy on the line, Belichick has to do everything in his power to convince his star corner to come back to work.
The Patriots need to think twice before extending Stephon Gilmore's contract
Even if the fear of losing to Brady both in Week 4 and in their overall battle to prove who made the biggest difference in New England, Belichick needs to exercise some caution with Gilmore's contract. Sure, Kraft has more than enough cash to pay any player on the roster. But that doesn't mean the Patriots should hand the two-time All-Pro a blank check, either.
Gilmore turns 31 in September, and he suffered a partially torn quad near the end of the 2020 season. Between his age and recent injury, his value may not be as high as he thinks. And considering stars of the past like Darrelle Revis and Nnamdi Asomugha dropped off a cliff after age 30, it's not a wise move to guarantee tens of millions of dollars on an aging corner.
In this case, though, the Patriots have to find some sort of middle ground. Perhaps a one-year raise of $5 million or so could get Gilmore back on board. Maybe Belichick can offer him a short-term extension that includes performance-based incentives that give the corner the opportunity to make even more money.
Whatever route the Patriots take, the end result needs to involve Gilmore filling his normal spot at right cornerback.
If not, Belichick will lose to Brady in Week 4, and he will likely miss the playoffs again.
And if that happens, it might be time for Robert Kraft to have a serious sitdown with the NFL's highest-paid head coach.