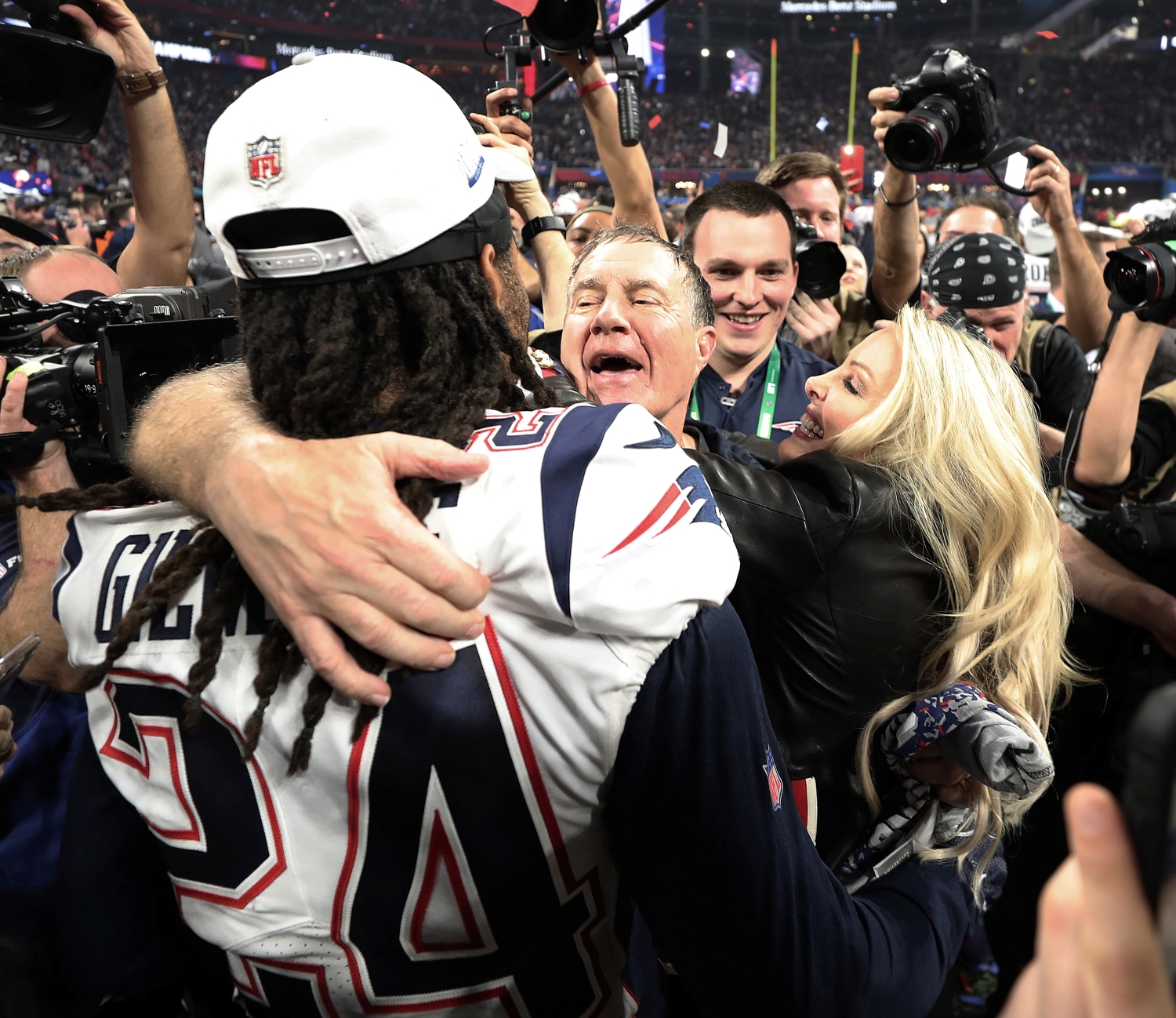 After Smartly Passing on Julio Jones, It's Time For Bill Belichick to Make a Long-Overdue Investment
Despite all the rumors, Julio Jones didn't end up getting traded to the Patriots. Will Bill Belichick use the team's extra cap space to take care of Stephon Gilmore's future
Bill Belichick got aggressive during the early stages of the offseason. Thanks to an expensive shopping spree in free agency, the New England Patriots filled most of their needs and strengthened their case as a viable Super Bowl contender. However, when it came to Julio Jones, Belichick refused to pay up for one of the most dominant receivers in NFL history.
While some might question that decision, the Patriots definitely made the right call by not meeting the Atlanta Falcons' asking price for the aging wideout. But now that Belichick doesn't have to deal with Jones trade rumors, he should focus his attention on making a long-overdue investment on the other side of the ball.
The Patriots were smart to pass on trading for Julio Jones
The Patriots have desperately needed help at receiver for years. Unfortunately for Belichick, his attempts at drafting a starting-caliber wideout have largely ended in failure. With 2019 first-round pick N'Keal Harry struggling to live up to expectations in his first two seasons in Foxborough, Belichick went the free-agent route to address the team's glaring weakness at the position. The Patriots signed Nelson Agholor to a two-year, $22 million deal. In addition, they added Kendrick Bourne on a two-year, $15 million contract.
While neither contract qualifies as a significant long-term investment, Belichick did well to bolster the team's middling passing attack with two solid pros. Plus, he secured wideouts who might have untapped potential. At 28 and 25, respectively, Agholor and Bourne could develop into more effective weapons by playing in New England's timing-based offense.
On the other hand, trading for Jones, who the Tennessee Titans acquired on Sunday for a 2022 second-round pick and a 2023 fourth-round selection, would not have been such a wise move for New England. Sure, he will end up in the Pro Football Hall of Fame one day. But given his age (32), injury history (he played nine games last season), and contract situation ($38 million remaining over the final three years of his deal), he carries a ton of risk.
Ultimately, Belichick made the right call to hold on to valuable draft capital and retain the financial flexibility to take care of other business.
Bill Belichick needs to focus on making a long-overdue investment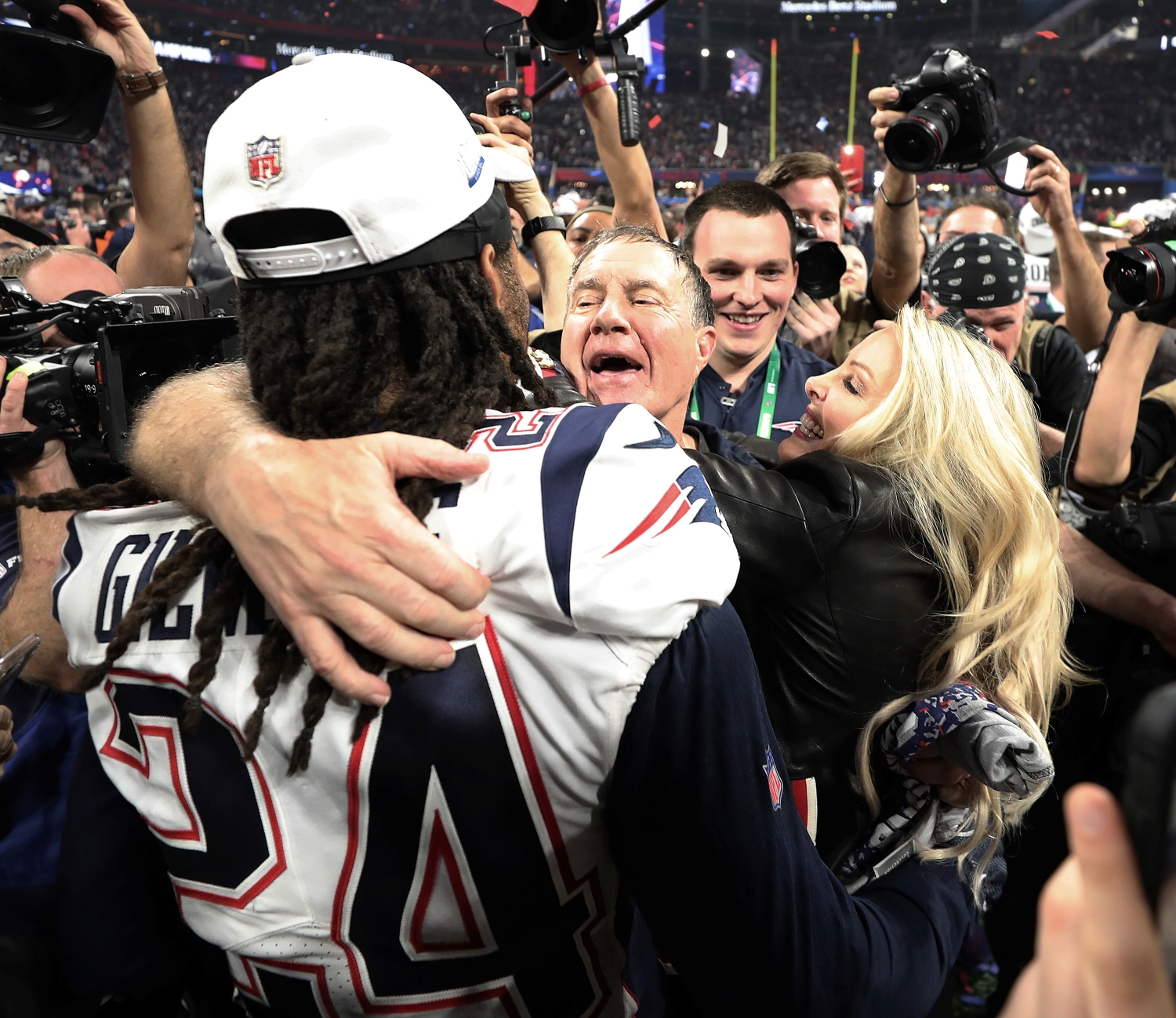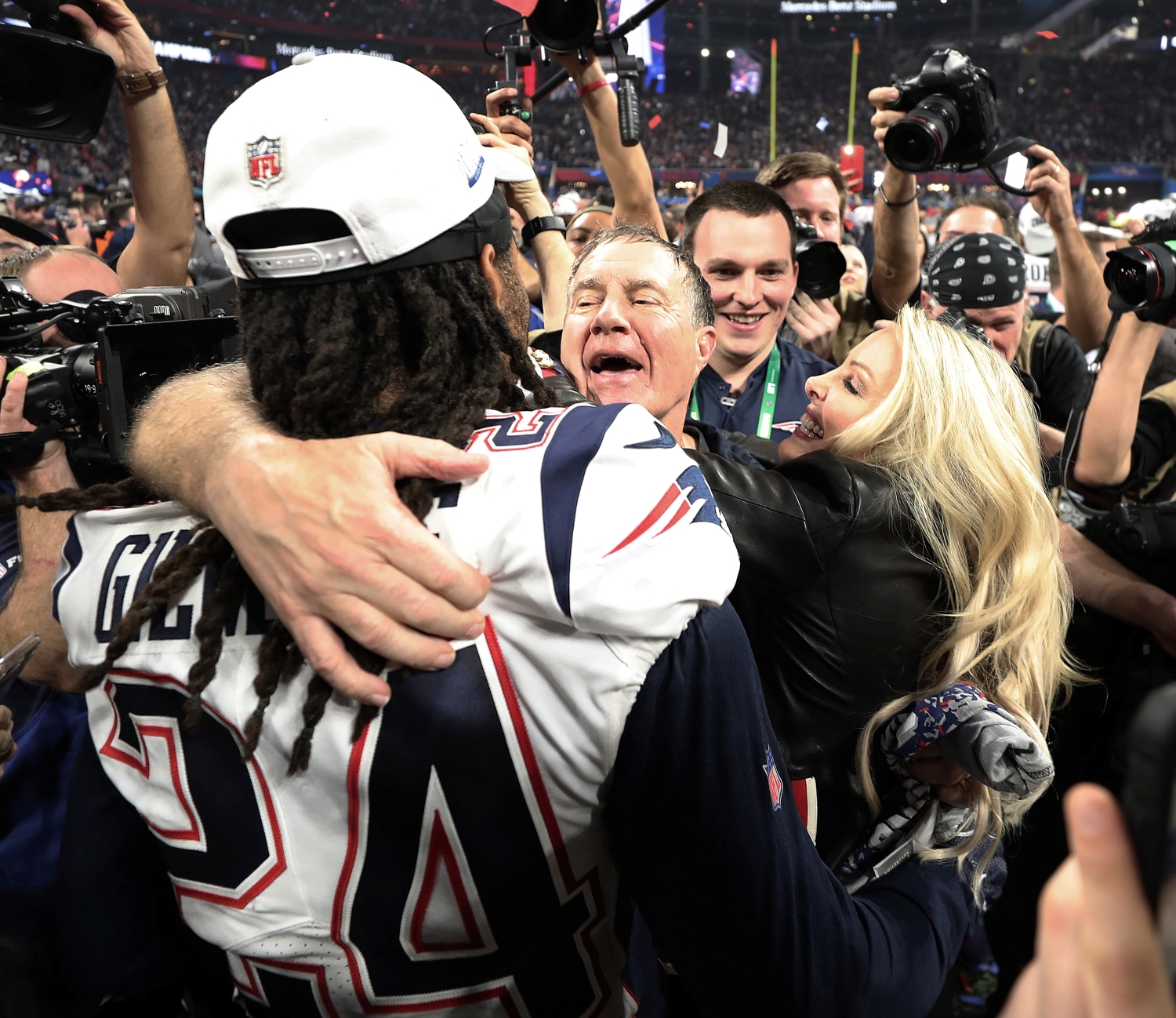 Will the Patriots regret not trading for Jones? Depending on how Agholor and Bourne play, the six-time Super Bowl champions might have second thoughts about not pulling the trigger on a deal.
However, now that Jones is in Tennessee, it's time for Belichick to turn his attention to making things right with arguably the Patriots' most important defensive player: Stephon Gilmore.
The 2019 NFL Defensive Player of the Year suffered a season-ending quad injury in Week 15. However, the four-time Pro Bowler is expected to be ready to go for the upcoming season. Still, Gilmore's short- and long-term future remains up in the air.
Set to make only $7.3 million in cash, the talented cornerback clearly deserves to get paid more than that. But since he turns 31 in September, the impending free agent doesn't exactly fit the profile of a player who will get more money from Belichick.
In this case, though, an exception must be made.
As long as New England's medical staff gives Gilmore a clean bill of health, the Patriots should sign him to a contract extension. Not only would that allow the star defensive back to get paid a more fair rate, but it would also ensure Belichick has at least one high-level cornerback on the roster for several more years. Plus, rewarding Gilmore would send a positive message to the locker room and signal the Patriots should be taken seriously as a Super Bowl contender.
New England's defense boasts elite potential with a healthy, motivated Stephon Gilmore
A two-year deal that pays Gilmore somewhere in the range of $15 million annually seems fair for a player of his caliber. When healthy, he has the ability to completely lock down one side of the field. And even though he's on the wrong side of 30, his technique and size should allow him to continue playing at a high level for at least a few more years.
If Belichick wants to ensure one of the most critical positions on the field is taken care of, he needs to invest significant financial resources to keep Gilmore around. Besides giving the defense a top-flight playmaker for several more seasons, signing him to a contract extension would also provide the Patriots with salary-cap relief. Gilmore's new deal would lower his current 2021 cap hit of $16.2 million, which would give Belichick more wriggle room to make other moves.
Most importantly, though, extending Gilmore's stay beyond the 2021 season would make the Patriots a truly dangerous defense moving forward. With established veterans like Dont'a Hightower, Matthew Judon, Devin McCourty, Kyle Van Noy and Lawrence Guy, rising stars like J.C. Jackson and Kyle Dugger, and talented prospects like Christian Barmore and Ronnie Perkins, Belichick has an intriguing collection of talent at his disposal.
If New England's defense plays up to its potential (with Gilmore, of course), the Lombardi Trophy could make its way back into Robert Kraft's hands sooner than later.
All contract data courtesy of Spotrac.