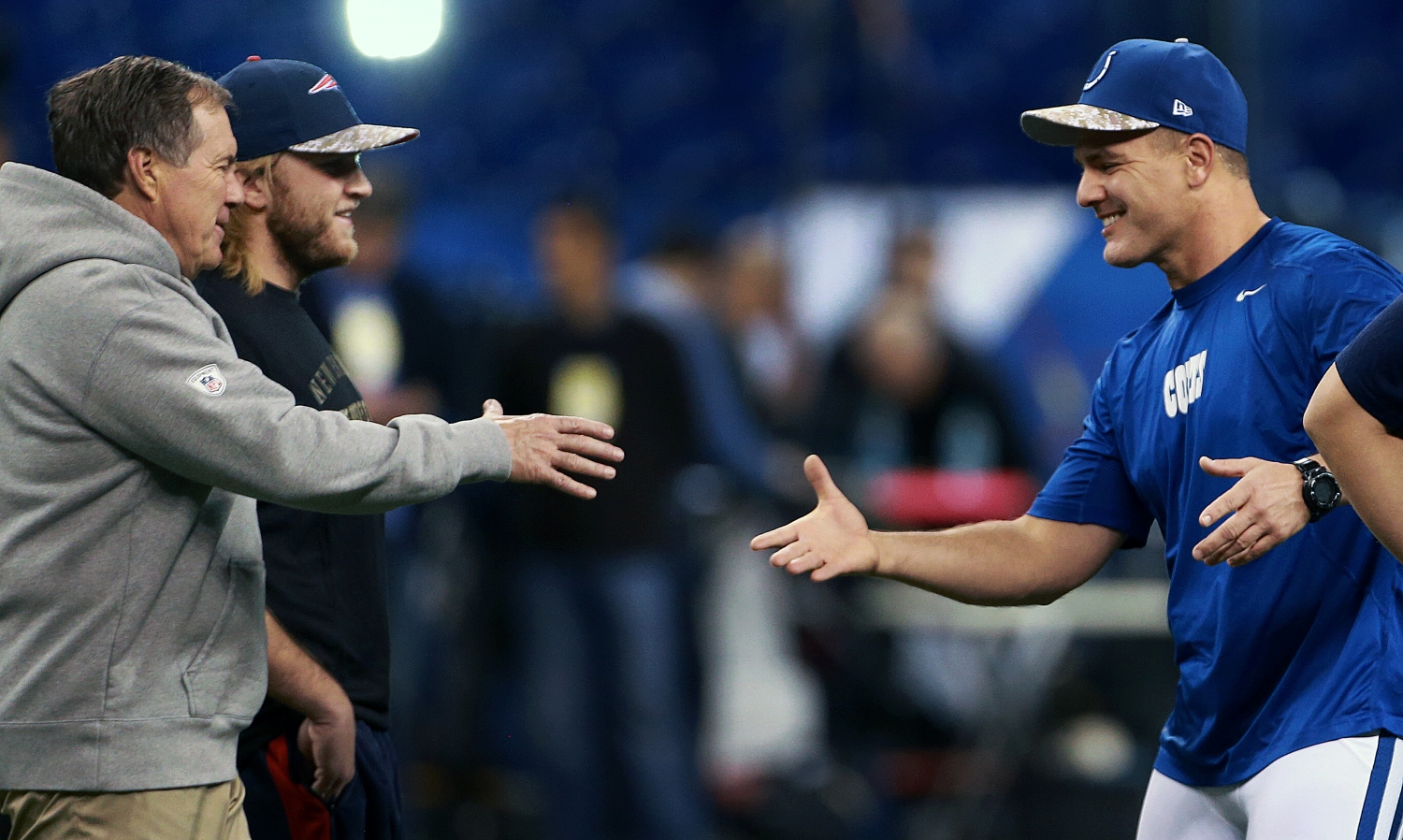 Bill Belichick and Robert Kraft Deliver Powerful Statements Honoring Retired Patriots Legend Adam Vinatieri
Bill Belichick and Robert Kraft can thank Adam Vinatieri for a few of their Super Bowl rings. The two men paid tribute to the Patriots legend with powerful statements honoring his incredible legacy.
Adam Vinatieri became one of the most respected NFL players in history by consistently delivering in the clutch. However, after getting paid to kick footballs for almost a quarter-century, the legendary kicker finally announced his retirement on Wednesday.
With Vinatieri officially bringing his career to a close, Bill Belichick and Robert Kraft both released powerful statements honoring a player who made a significant impact for the New England Patriots so many years ago.
Adam Vinatieri's legendary NFL career is finally over
Talk about going out in style.
Rather than relying on a social media post, Vinatieri informed the world of his retirement by going on The Pat McAfee Show on Wednesday. By declaring his decision to finally walk away from football, the 48-year-old officially closed the door on a career that included some magical moments.
After signing with the Patriots as an undrafted free agent, Vinatieri developed into a reliable weapon. However, he became one of the most beloved players in franchise history thanks to his postseason heroics. The three-time Pro Bowler made a number of critical kicks in the playoffs, including the game-winner in Super Bowl 36.
Although Belichick elected to move on from Vinatieri after the 2005 season, that didn't stop the South Dakota native from finding success elsewhere. In fact, he took his talents to New England's biggest rival at the time: the Indianapolis Colts.
From 2006-19, Vinatieri played in 205 regular-season games for the AFC South franchise. During that stretch, he hit 85.3% of his field-goal attempts, won a fourth Super Bowl ring, and cemented his status as one of the NFL's all-time greats. He ultimately played in 365 regular-season games across 24 seasons before retiring.
Bill Belichick delivers powerful statements honoring Vinatieri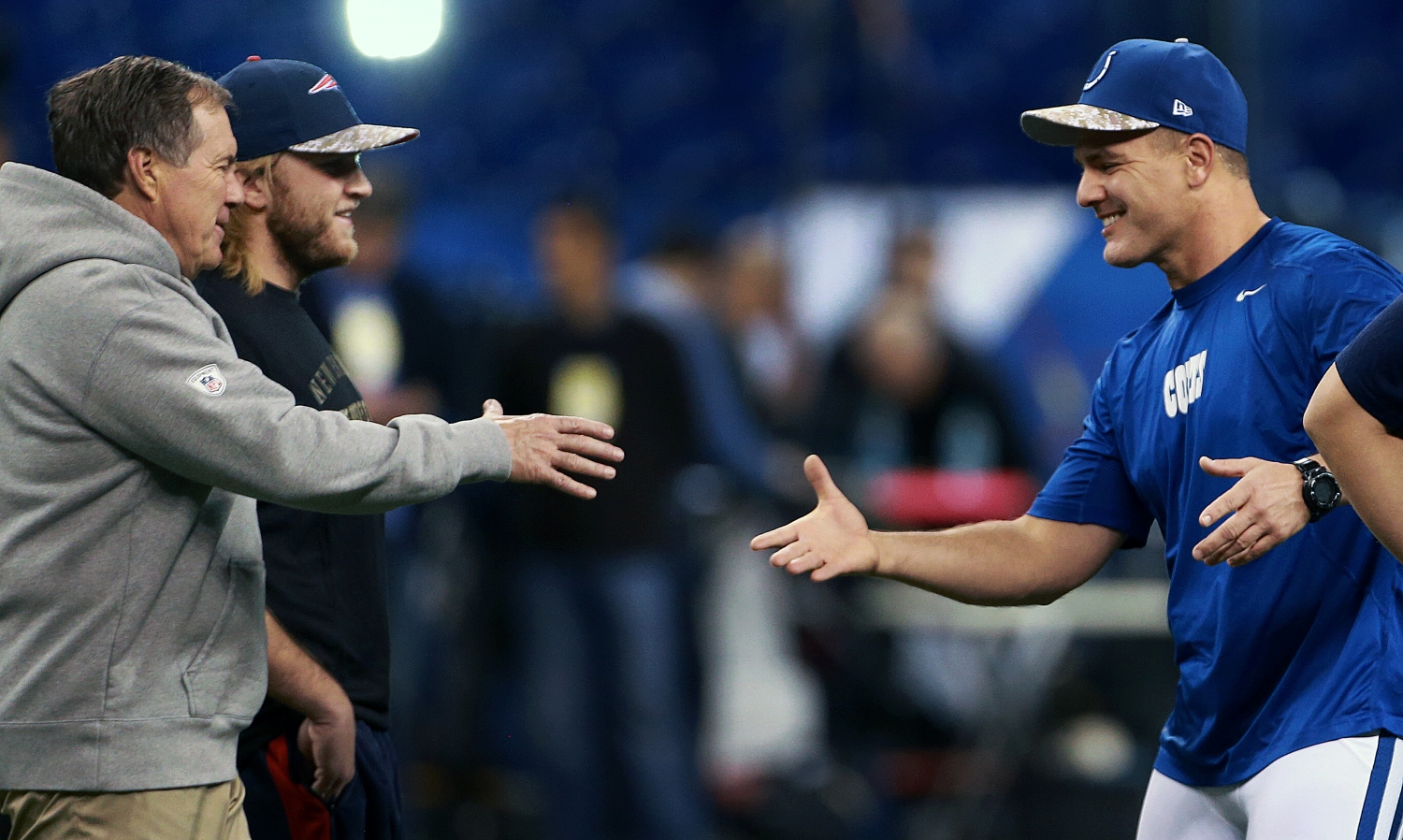 Despite spending more time with the Colts, Vinatieri will be remembered most for what he did with the Patriots. After all, his right leg played an instrumental role in New England winning three Super Bowl titles in four years during the early portion of the Tom Brady era.
With the future Hall of Famer officially hanging up his kicking cleats for good, Belichick had some powerful words for a player who helped the Patriots become a dynasty.
"Adam Vinatieri is the greatest kicker of all-time who made the greatest kick of all-time in the 2001 divisional playoffs," he said in a statement shared on the official team website. "His consistency, mental toughness and performance under pressure was legendary. I am honored to have coached Adam, going all the way back to his rookie year in 1996 and through some of the most special moments in Patriots and league history. Adam is in the rarest echelon of athletes whose career accomplishments may never be matched."
Robert Kraft shares his thoughts on the Patriots legend
Belichick wasn't the only member of the Patriots to heap praise upon Vinatieri. Kraft also released a statement honoring the team's former kicker.
"Adam Vinatieri earned the respect of his teammates and Patriots fans everywhere in 1996 when he caught Herschel Walker from behind for a touchdown-saving tackle on a kickoff return," his statement read. "For the next 10 years, that respect and admiration grew with every clutch performance and game-winning kick, especially his iconic 48-yard field goal as time expired in Super Bowl XXXVI."
"For Patriots fans, the feeling of that first Super Bowl championship will never be replicated. As memorable as Adam's Super Bowl performances were, he will always be remembered in New England for the greatest field goal in NFL history — the game-tying 45-yarder in the Snow Bowl against the Raiders. He retires as the NFL's all-time leading scorer and I am certain will soon be celebrated as a Patriots and Pro Football Hall of Famer."
Without a doubt, Vinatieri deserves a spot in the Hall of Fame. Given his contributions to the game and incredible career longevity, he should get elected on his first appearance on the ballot.
Just as Belichick and Kraft reflected in their statements, Vinatieri is truly an all-time great. The fact he became an NFL legend by kicking footballs for a living just goes to show how much a relentless work ethic and dedication to excellence really matters.
Like Sportscasting on Facebook. Follow us on Twitter @sportscasting19.