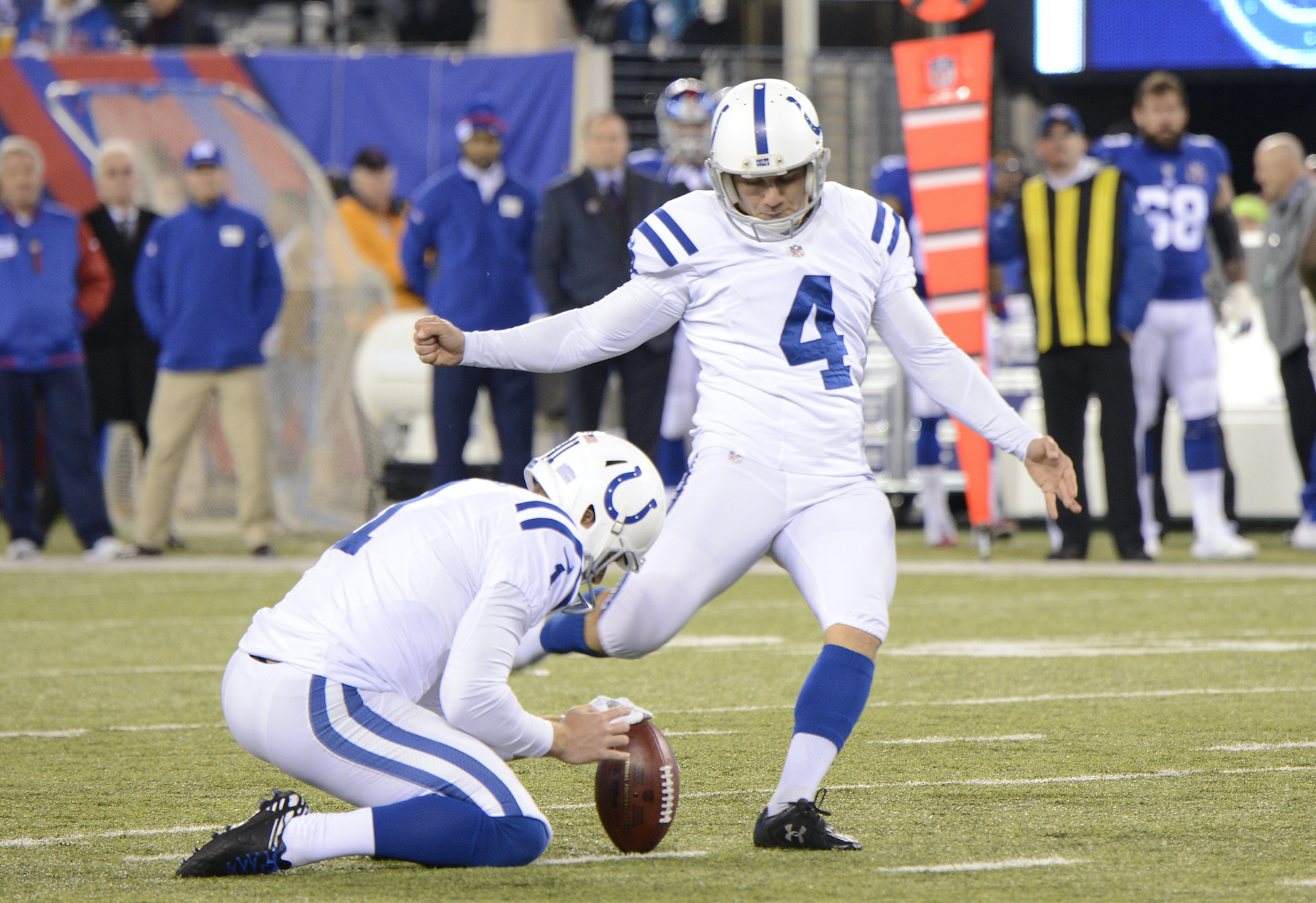 Adam Vinatieri Retires From Professional Football With 4 Super Bowl Championships and a $25 Million Net Worth
When you think of influential NFL players, quarterbacks probably spring to the forefront of your mind. A good kicker, however, can make all the difference in a close game and become a key part of a successful team. Just take a look at Adam Vinatieri, for example. During his time on the gridiron, Vinatieri put …
When you think of influential NFL players, quarterbacks probably spring to the forefront of your mind. A good kicker, however, can make all the difference in a close game and become a key part of a successful team. Just take a look at Adam Vinatieri, for example.
During his time on the gridiron, Vinatieri put together an impeccable career, but all good things must come to an end. On Wednesday, May 26, the kicker announced that he's calling it a career and riding off into the sunset with four Super Bowl titles and a $25 million net worth.
Adam Vinatieri finally announces his retirement from the NFL
While pro sports are, in general, a young man's game, kickers are usually able to last a bit longer due to the nature of their position. Vinatieri certainly reaped the rewards of that but, at the end of the day, time waits for no man.
The veteran kicker last hit the field in 2019, when his season came to a premature end following knee surgery. Although the Colts replaced him and Vinatieri remained unemployed during the 2020 campaign, he hadn't technically called it a career. On May 26, however, everything finally changed.
During an appearance on The Pat McAfee Show, Vinatieri made it official. After 24 seasons in the NFL, he had finally had enough.
"Should we just make it real? Should we just say, 'We're done, we're riding off into the sunset,' Vinatieri asked McAfee and A.J. Hawk. "Put it this way. Let me see. Today is, what, Wednesday? By Friday, if paperwork goes in, you heard it here first."
Even at a replaceable position, Adam Vinatieri still built up a $25 million net worth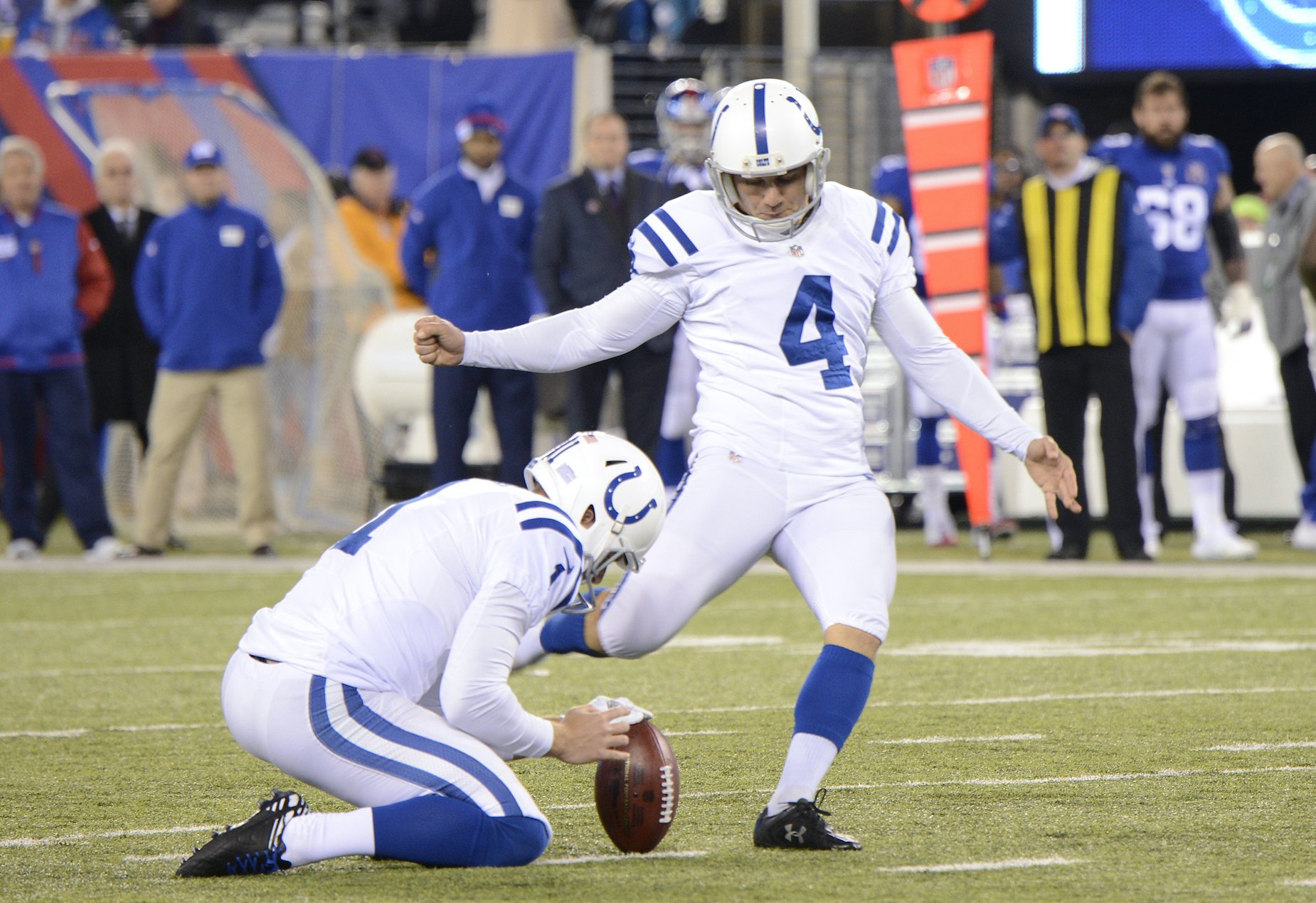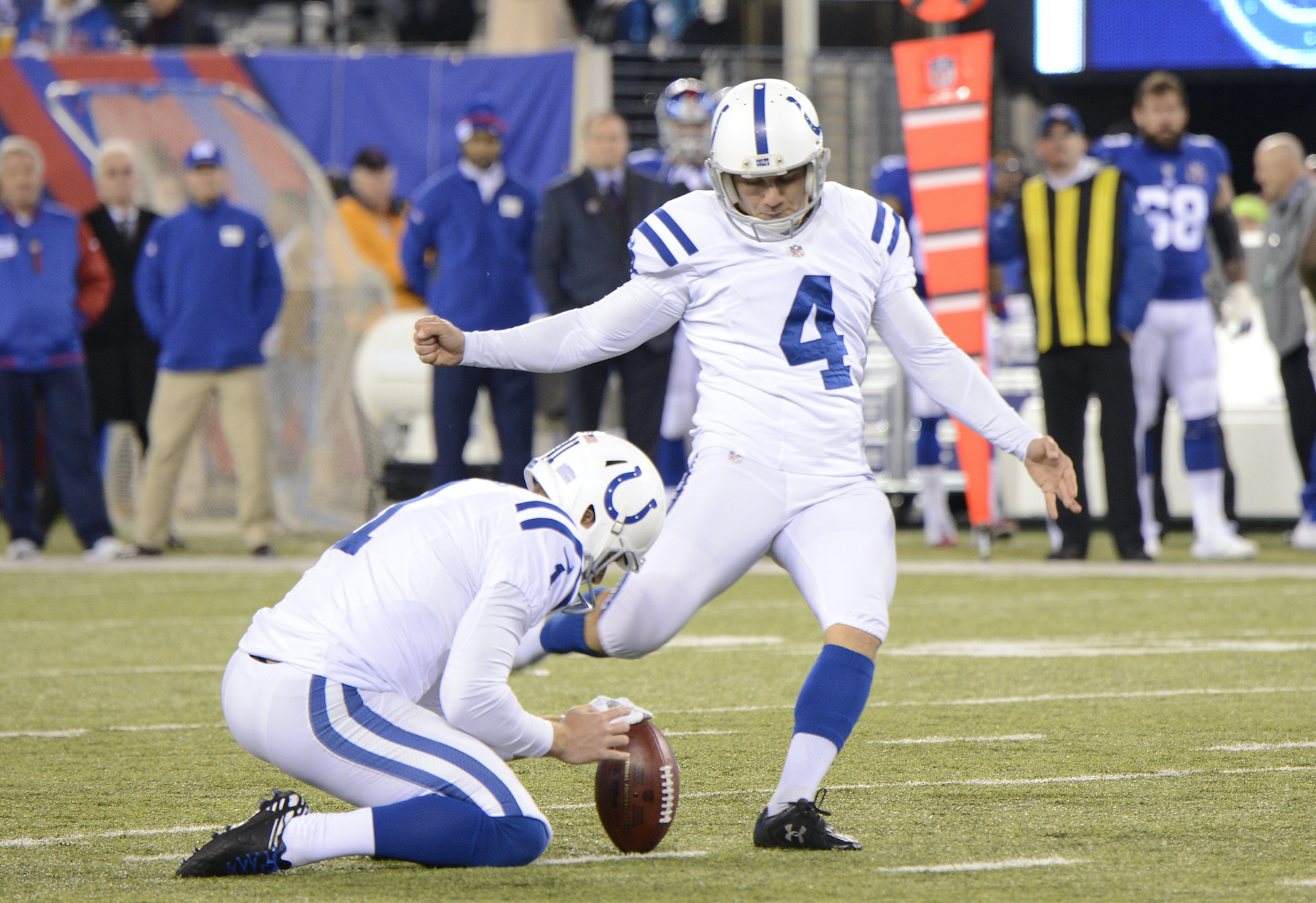 Compared to someone like a star quarterback, kickers are relatively replaceable; you probably won't see one signed to a massive contract since it's simply unnecessary. That reality, however, didn't do too much damage to Adam Vinatieri's net worth.
Due to his sheer longevity, the NFL veteran managed to earn a sizable salary in the professional ranks. Based on Spotrac's contract records, the most he ever took home in a single season was $5 million; most of the time, however, Vinatieri's annual salary was less than $3 million. Over 24 campaigns, though, that added up to a hair over $51 million.
In total, Celebrity Net Worth estimates the kicker's total fortune at roughly $25 million. While that might seem like small potatoes compared to someone like Patrick Mahomes' mammoth contract, it's not a bad haul for a kicker.
That net worth is arguably the least of the kicker's accomplishments
At the end of the day, Adam Vinatieri's net worth is nothing to sneeze at; virtually anyone would gladly sign up for a $25 million career if given the chance. Looking at the big picture, though, that earning power is arguably the least impressive thing that the kicker accomplished during his time on the gridiron.
Beyond his raw longevity, which is impressive in its own right, Vinatieri proved to be a remarkably consistent kicker over the years. He converted just under 84% of his field-goal attempts, nailing 599 of 715 kicks; he also 874 of 898 extra-point tries. For those lacking in the math department, that adds up to 2,673 points which, unsurprisingly, is the record for most points scored in an NFL career.
Beyond that, Vinatieri converted some clutch kicks en route to four Super Bowl titles. Three of those came with Bill Belichick's Patriots and, after on Wednesday, the coach called his former player "the greatest kicker of all-time who made the greatest kick of all-time in the 2001 divisional playoffs," in a statement.
In the world of star quarterbacks and flashy wide receivers, it can be easy to overlook the humble kicker. Vinatieri, however, proved just how important a reliable special teams player could be. Four Super Bowl titles, 24 years in the NFL, and a $25 million net worth don't happen by accident.
Stats courtesy of Pro-Football-Reference