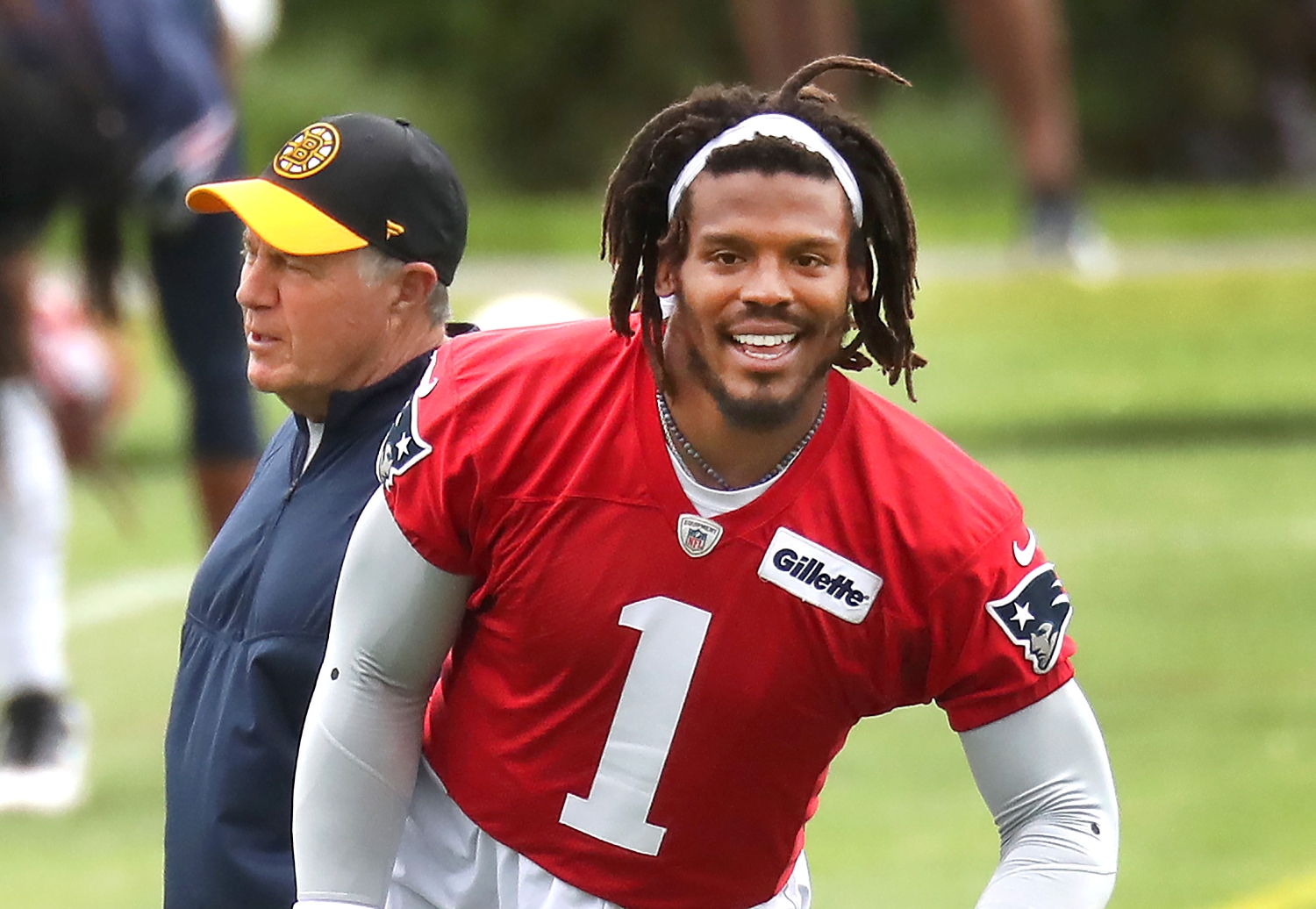 Bill Belichick Backs Cam Newton With Definitive Statement That Means Absolutely Nothing Moving Forward
Can Cam Newton improve in his second season with the Patriots? While Bill Belichick seems to think the quarterback has made progress, his latest statement on Newton means absolutely nothing moving forward.
As much as he's praised Cam Newton for his positive attitude, even Bill Belichick would have to admit the 2015 NFL MVP fell short of expectations in his first season with the New England Patriots.
Could things be different this year, though?
As much as Belichick wants to keep propping up Newton, Patriots fans shouldn't bother buying into the hype. In fact, his definitive statement on the former Carolina Panthers star means absolutely nothing moving forward.
Cam Newton has to convince the Patriots he deserves to keep his starting job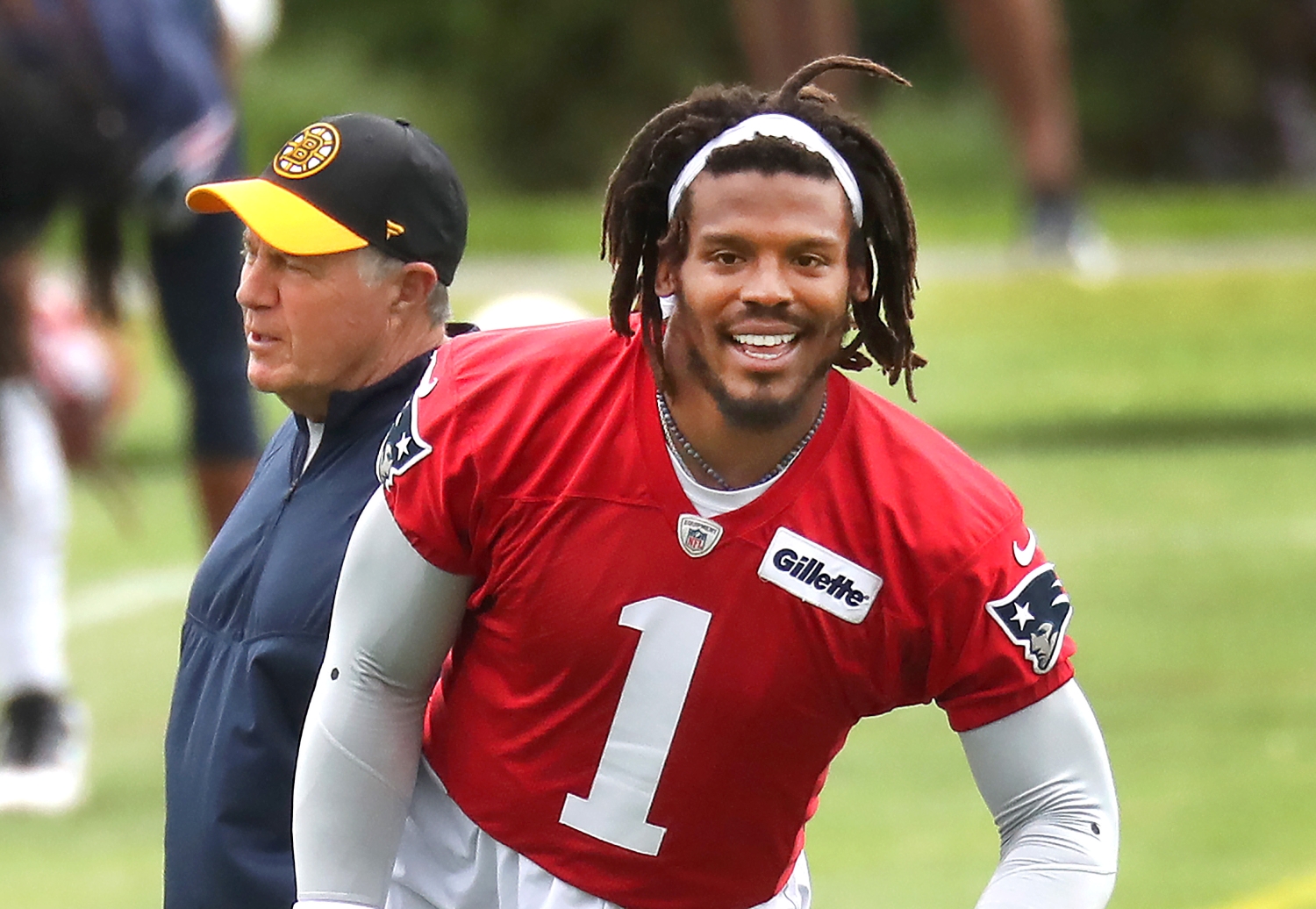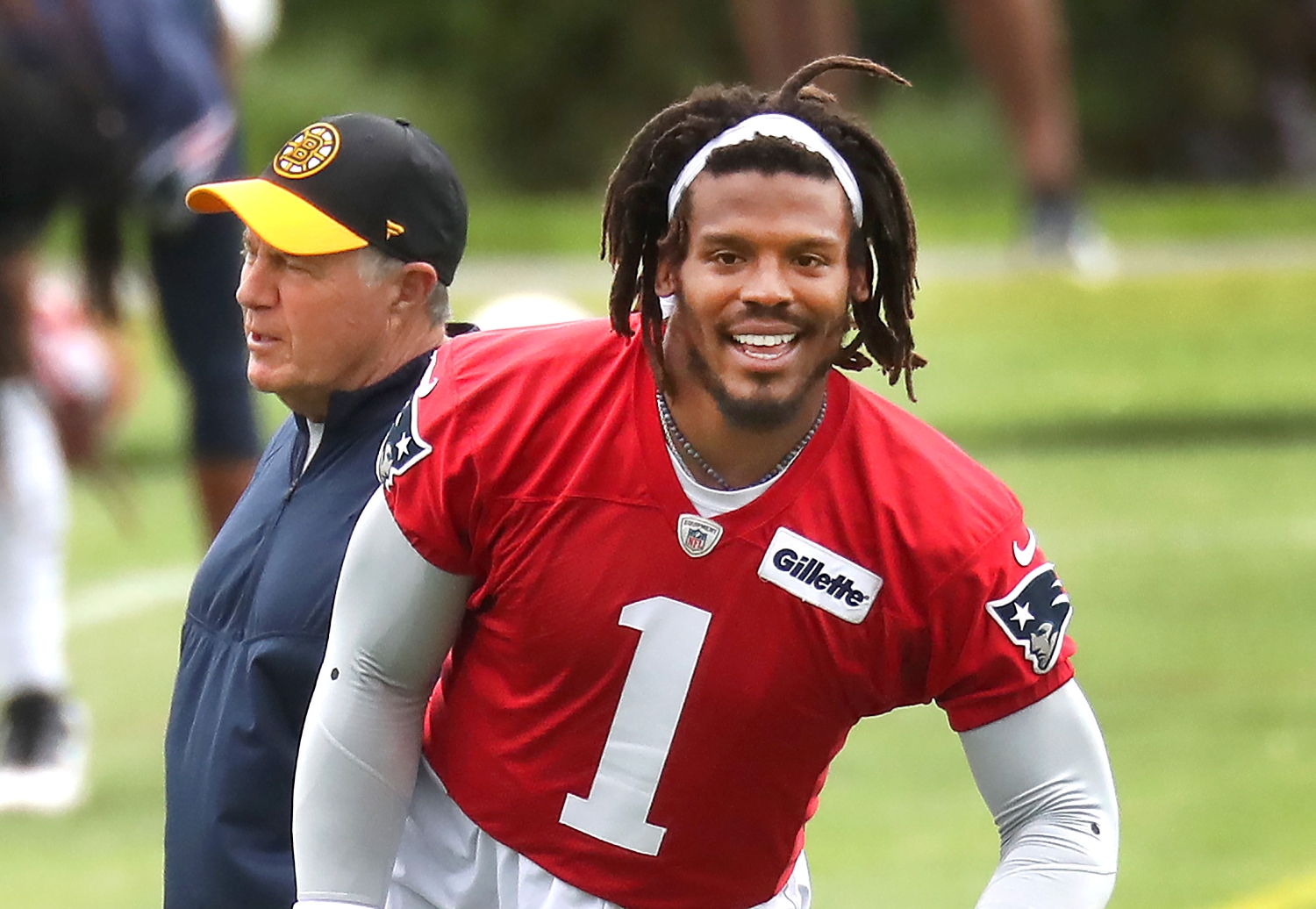 The first year of the Newton experience included plenty of frustrating moments for Patriots fans. His inability to move the ball through the air on a consistent basis played a major role in the team's disappointing 7-9 record. While some of Newton's struggles fell on Belichick's shoulders due to the team's poor offensive personnel, the fact remains that the 6-foot-5, 245-pound signal-caller simply didn't deliver the type of season New England needed to make the playoffs.
That didn't stop Belichick from giving the Newton experiment another go. Back on another one-year, incentive-laden contract, the three-time Pro Bowler has a chance to earn up to $13.6 million. But to maximize his 2021 payday, Newton will have to earn the starting job and keep it.
He can make up to $1.5 million in active roster bonuses. He will earn $500,000 if he plays 60% of the offensive snaps; that figure jumps to $1 million if he hits the 90% mark. Plus, the Patriots tied in Pro Bowl and All-Pro bonuses and postseason-based incentives into Newton's contract.
Of course, the 32-year-old first has to beat out Mac Jones, Jarrett Stidham, and Brian Hoyer for QB1 duties. With training camp right around the corner, Newton faces the most pivotal stretch of his football career. If he can't convince the coaching staff (aka Belichick) he deserves to start, that doesn't bode well for his chances of lasting in the NFL much longer.
Bill Belichick's statement on Newton doesn't mean anything moving forward
The Patriots conducted their second session of mandatory minicamp on Tuesday. Before he took the field, though, Belichick spoke with reporters about a number of topics. To no surprise, Newton's name came up quite a bit on the video call.
"Cam's way ahead of where he was last year at this time — there's no question about that," Belichick said during his pre-practice media availability. "I mean, as you would expect, he has a good year of experience under his belt and he's able to start the process at the beginning and not be in a catch-up mode like he was last year."
Belichick certainly left no doubt about where Newton stands compared to last year. His definitive statement about the quarterback being "way ahead of where he was" shouldn't inspire confidence about Newton's future, though. In reality, whatever Belichick says in June doesn't matter at all moving forward.
After all, it's not as if Newton looked entirely comfortable during his first year in Foxborough. And what good did a year of experience do if he has to work with new starters at wide receiver and tight end?
Throw out all the excuses about a lack of weapons and not knowing the playbook and you're left with a quarterback who still has shaky throwing mechanics, inconsistent footwork, and accuracy issues. Does Belichick actually believe Newton will work out all of those kinks in his 11th year in the league? No matter how "ahead" Newton may be from last year in terms of understanding the system, none of that matters unless he fixes all the flaws in his game that have existed well before he came to New England.
Should the Patriots stick with the veteran or transition to promising rookie Mac Jones?
Will Newton prove everyone wrong this summer?
That can't be completely ruled out. But based on his uninspiring play in 2020, it doesn't seem like he will suddenly put everything together at 32 years old. Unless Newton proves he can run the offense without any limitations in training camp and preseason games, it's time for the Patriots to pull the plug on the veteran.
Belichick's best bet is to build around the only quarterback he's ever taken in the first round. Jones has the ideal combination of physical skills and mental aptitude to operate Josh McDaniels' creative scheme. If the Patriots felt comfortable enough to take him 15th overall, they shouldn't be afraid to throw the rookie into the mix right away and let him gain experience playing alongside an improved supporting cast.
Unlike Newton, Jones actually has a long-term future in Foxborough.
Someone just needs to let Belichick know before it's too late.
Otherwise, sticking with the veteran could lead to Robert Kraft needing to have a tough conversation with the greatest head coach of all time.